Media experts agree action is needed, but urge caution on how streaming is regulated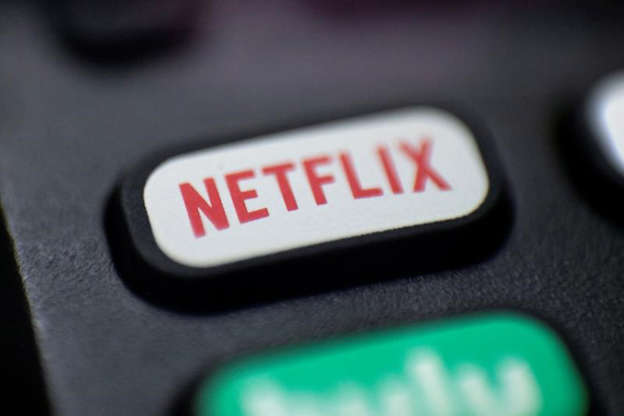 OTTAWA — The Liberals have promised to quickly reintroduce legislation aimed at reforming the Broadcasting Act, which has media experts cautioning the government against bringing newer media platforms under an old regulatory framework.
"I think everyone agrees that it's an older piece of legislation that doesn't fully reflect the environment that we live in," said Michael Geist, a University of Ottawa law professor and the Canada Research Chair in internet and e-commerce law.
The Liberal government introduced a bill, known as C-10, in November 2020 that would bring global online streaming companies, such as Netflix and YouTube, under the Broadcasting Act. It came under intense criticism over whether it would regulate user-generated content. The bill died in the Senate when Parliament was dissolved for the September election.
While its risks to the free speech of Canadians got the most attention, if the promised new legislation resembles Bill C-10, then several of its features would have a significant effect on Canada's cultural industries.
On-demand streaming services — for streaming music, television and movies — would be obligated to provide funding to Canadian content as well as actively promote it, including work by marginalized and under-represented groups, through what are called discoverability requirements.
This could include a requirement for a streaming service to highlight Canadian content through its recommendation tools, such as personalized music playlists or curated film selections.
The Canadian Radio-television and Telecommunications Commission (CRTC) supervises traditional broadcasters and enforces federal policies. This new legislation would empower the CRTC to do the same for online media services but is vague when it comes to how the regulatory body would perform that function. Critics have called this an unrealistic overreach, questioning how the CRTC could monitor all content published on the internet.
Gerry Wall, president of consulting firm Wall Communications, produced a study on the economic effects of music streaming for the federal government in 2018, and has recently completed a second study which is forthcoming.
Wall and Geist both said that setting discoverability requirements on streaming services is not easily done for several reasons.
Geist said the notion of discoverability in Canada emerged at a time when traditional broadcasters would prioritize content from the United States over Canadian content because it was more profitable. Today, on-demand streaming services operate under a different business model and are incentivized to cater their catalogue to the subscriber's preferences.
Using Netflix as an example, Geist said, "If people are interested in Canadian content … it's clearly in Netflix's interest to provide them with that Canadian content to keep them as subscribers."
He added that Canadian content is not hard to find in that anyone can type "Canada" in the streaming platform's search bar and will find a suite of Canadian materials.
Geist and Wall both said that bringing discoverability to streaming services triggers a thorny debate on how Canadian content is defined today. "That's a fundamental problem, I think, that needs to be addressed," said Wall.
The Broadcasting Act sets out criteria to define what makes a cultural work Canadian. For music, what's known as the MAPL system determines whether a musical work is Canadian if it fulfils enough conditions, like whether a song is performed by a Canadian, or if the piece was recorded in Canada.
Geist referred to this as a "tick-box exercise" that may not be equipped to fully capture the complexity of a television production that involved mostly Canadians but fails to meet the criteria because a funder was not Canadian.
"I think any sort of honest assessment about what certified Canadian content means is that it's just as likely to come up with a cop show where Toronto is designed to look like New York, as it is to come up with something that people would view as genuinely Canadian," said Geist.
The way listeners access music through on-demand streaming is unlike the one-to-many distribution method of radio, where there was a single linear schedule of programming, said Wall. On a streaming service, the catalogue of music is accessed by users on-demand and simultaneously.
"You could break up the 24-hour day and say, 'This much of your time has to be spent providing Canadian content on that.' But how would that work in the streaming world?" he said.
Music streaming services can push music to a user through personalized and curated playlists, a process that is largely driven by a platform's proprietary algorithms. Making Canadian artists more discoverable by granting the CRTC access to a streaming service's algorithms is a "very poorly conceived notion," said Wall.
Andrew Forsyth is a consultant to MRC Data, formerly Nielsen Canada, a marketing data and audience insights firm. He said the government must figure out how it can properly regulate this newer media environment — a difficult task.
Wall and Geist both agree that while the Broadcasting Act needs updating, the tension is in how that is accomplished.
Wall said he does not think it's a good idea to try folding in new services and technologies into a framework designed for older means of communication that are fundamentally different.
That sentiment was echoed by Peter Menzies, senior fellow with the Macdonald-Laurier Institute and past CRTC vice-chair.
"The idea behind the broadcasting industry is the government is licensing people to use a Crown asset," he said. "That's something the Crown owns; it can set the rules for its use. The Crown doesn't own the internet, but it's pretending that it does."
In the world of radio, the CRTC was able to compel stations to help subsidize Canadian content by collecting prescribed amounts and transferring it to funding and granting bodies like Foundation to Assist Canadian Talent on Records (FACTOR) and the Canadian Music Fund.
"It all depended on a licensing system," said Wall. "Well, are you going to license Spotify? How are you going to do that?"
If the goal is to ensure streaming companies contribute to these subsidies, Menzies said this can be done by other means "without pretending that the internet is broadcasting."
Both Menzies and Forsyth said that creating a level playing field between on-demand streaming services and traditional broadcasters can be better achieved by imposing a tax on streaming services.
"You don't have to regulate the internet. Carve out the companies that you want to get money from," said Menzies.
Forsyth said the entire Canadian music industry exists because the Broadcasting Act allowed for it to flourish. "I think the problem is that the beast has been built," he said, referring to the act and all the business generated by it. Revising the act will in turn affect the country's system of funding, support and exposure for Canadian entities, he said.
"As a starting point, the user-generated content piece has to be out," said Geist, because it fundamentally involves regulating the speech of Canadians.
He added that the legislation in its previous form was too vague and left too many details for the CRTC to decide.
Wall said he thinks the Heritage committee's list of witnesses should be opened so that digital-first creators can have their voices included in the discussion. "I don't think they ever had any input into this act, and they're the future," he said.
Menzies said, "The hope is that they breathe deeply, take a long look at things and figure out what is it you really want to get out of things and what's the best way to get there? Because Bill C-10 sure wasn't it."
This report by The Canadian Press was first published Nov. 27, 2021.
———
This story was produced with the financial assistance of the Facebook and Canadian Press News Fellowship.
Erika Ibrahim, The Canadian Press
Boy killed in Brampton fire called 911 to report that he was trapped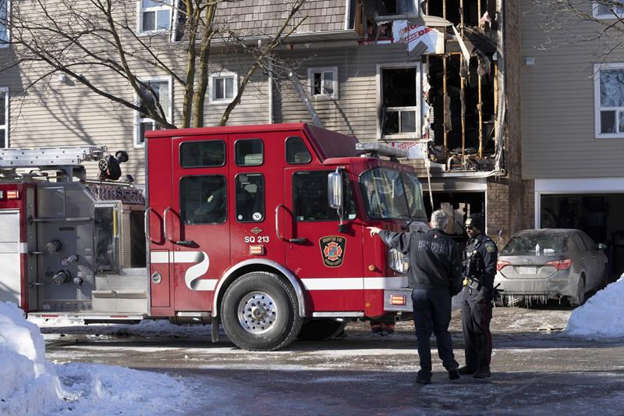 BRAMPTON, Ont. — The mayor of Brampton, Ont., says one of the three boys killed in a house fire Thursday called 911 to report the blaze, but firefighters couldn't get there in time to save the children.
Patrick Brown says the boy told the emergency dispatcher that he was stuck in the house.
Brown says it only took six minutes for fire trucks to reach the burning house, but by then, the home was fully engulfed in flames.
The boys, who have not been publicly named, but who were aged nine, 12, and 15, died after being taken to hospital.
The local fire department and Office of the Fire Marshal are investigating.
Peel Police Const. Akhil Mooken said Thursday that a mother left her home that morning to drop a younger child off at school, and returned to find the house engulfed in flames.
It's one of five fatal fires across Ontario that have together claimed 15 lives so far this month.
The Office of the Fire Marshal, which is tasked with investigating such fires in the province, said the numbers of both fatal fires and deaths have dipped compared to January of last year, but there are significantly more deaths than in January 2020.
This report by The Canadian Press was first published Jan. 21, 2022.
The Canadian Press
Alberta RCMP investigating after child found wandering on highway near St. Paul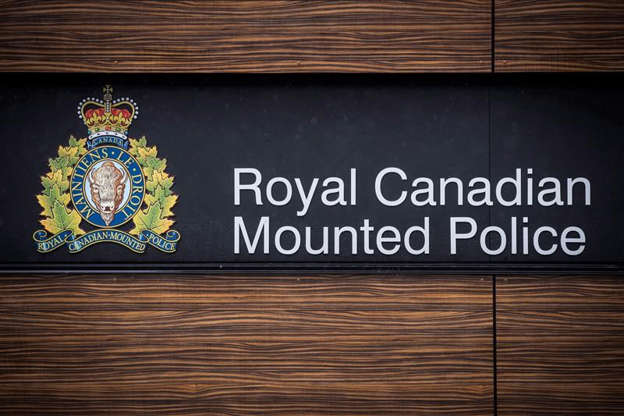 ST. PAUL, ALBERTA — Alberta RCMP say they are investigating after a child was found wandering on a highway near a town northeast of Edmonton earlier this week.
Police in St. Paul say in a news release that they received a report about the child at about 9:30 a.m. Tuesday.
They say a concerned motorist found the child on Highway 881 near Township Road 582 and brought the child to the RCMP detachment.
Police say they have started an investigation and are looking for dashcam footage from the area on Tuesday morning.
Earlier this week, St. Paul Education issued a statement on its website saying it was investigating after kindergarten student remained on a bus after it was returned to the driver's yard following morning drop off.
They say the child left the bus and found their way to a road in a rural area, where a concerned citizen intervened and took the child to the RCMP.
"Drivers are trained to do a mandatory walk through of their bus to ensure it is empty before leaving it," said the statement from board chairwoman Heather Starosielski and Glen Brodziak, superintendent of schools. "Our initial review indicates this was not done."
They said the driver has been removed from his duties pending an investigation.
The statement said schools also typically call home to confirm any student absences.
"Our normal procedure is for schools to start to make in-person phone calls at 8:45 a.m. each day beginning with the youngest children first," it said. "The delay in noting the absence was in part due to the large number of absences that day in the school as a result of several buses not running due to varying road conditions."
The statement said the school division is reviewing its transportation practices as well as its student absence reporting process.
"We will also fully co-operate should there be an RCMP investigation," it added.
They said they are thankful for the safe return of the child and the quick response from the concerned citizen.
Environment Canada shows the temperatures in the area hovered around -24 C on Tuesday.
This report by The Canadian Press was first published Jan. 21, 2022.
The Canadian Press