5 Reasons Why Canada Should Be a Global Oil Supplier of Choice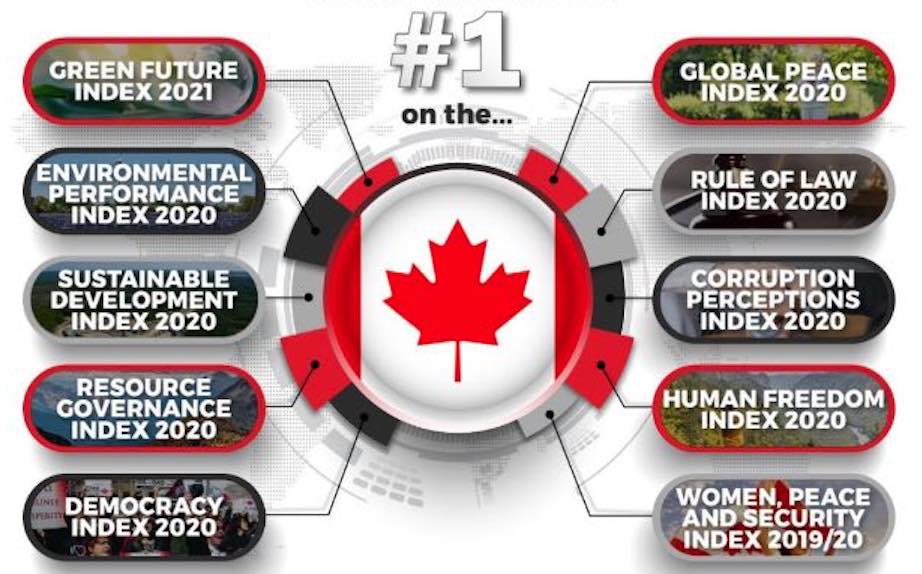 Post Submitted by Canada Action
#1 – Unprecedented Net-Zero Commitment
Canada's largest oil sands producers just announced an unprecedented commitment to reaching net-zero emissions by 2050!
The net-zero term – used to describe the process of removing all greenhouse gas (GHG) emissions by reduction methods – has become an increasingly important mandate for companies looking to continue attracting investment while participating in the transition to a lower-carbon future.
Accounting for about 90 per cent of oil sands production, the new five-member alliance is just one of many examples of why Canadian producers should be go-to oil suppliers of choice for buyers worldwide.
#2 – Continual GHG Emission Reductions
The emissions intensities of oil sands operations dropped by 36 per cent between 2000 and 2018due to fewer gas venting emissions, technological and efficiency improvements and reductions in the percentage of bitumen upgraded at national refineries says Natural Resources Canada.
Oil sands emissions intensities per barrel are also forecast by IHS Markit to drop another 16 to 23 per cent by 2030 due to continued innovation and technological advancement in the Canadian oil and gas sector.
This matters in an increasingly carbon-constrained world where going "green" has been put at the forefront of investors' minds around the globe. According to these standards, investment cash should be flowing into Canada in droves for its dedication to the sustainable production of its natural resources such as oil, natural gas and minerals to name a few.
#3 – Leader in Social Progress
Social Progress Imperative lists Canada as seventh out of 163 countries on its Social Progress Index 2020, outranking all other major global oil jurisdictions except Norway. The annual index examines a total of 50 social and environmental indicators across 12 major subcategories, including:
●
Nutrition & Basic Medical Care
●
Access to Basic Knowledge
●
Access to Information & Communications
●
Personal Freedom & Choice
●
Access to Advanced Education
If you value social progress, the choice is clear. Canada ranks number one out of all the world's top oil producers, exporters and reserve holders except for Norway and should be a global supplier of choice.
#4 – Carbon Pricing in a Carbon-Constrained World
Home to roughly 80 per cent of Canada's total oil production, Alberta is one of the few global oil jurisdictions with mandatory disclosures, regulated emissions protocols and carbon taxes on excess GHGs.
In 2007, the province also became the first jurisdiction in North America and one of the first in the world just behind the European Union to take climate action with mandatory GHG emission reduction targets for large industrial emitters across all industries.
To add, only 10.5 per cent of global crude oil production is subject to carbon pricing, of which about 40 per cent is accounted for by Canada (with ~4.2 per cent of global output).
Carbon pricing and mandatory GHG emissions protocols matter huge in a carbon-constrained world. Therefore, Canada's current policies indicate that it should be a choice supplier of oil and gas for decades to come.
#5 – A World-Class Regulatory Environment
Canada's oil and gas producers are subject to some of the most stringent regulations and governance standards for energy projects anywhere on the planet. It only makes sense that future oil and gas supply comes from highly transparent producers like Canada that practice environmentally conscious extraction and production techniques.
Shutting down Canadian pipelines carrying Canadian oil has not kept one barrel of oil in the ground. What this has accomplished, however, is the displacement of global market share to less environmentally conscious producers who, in many instances, have abysmal records on social progress indicators such as freedom of expression and other basic human rights.
More Oil & Gas in Canada
Canada Should Be a Supplier of Choice
Canada's proven track record on Environmental, Social and Governance metrics means that we should be a global supplier of choice for oil, gas, minerals, metals, agricultural products, forestry products and everything in between.
Support Canadian resource families and learn more about our world-class natural resource sectors by joining us on Twitter, Instagram and Facebook today. Hope to see you there!
In a "Staggering Precedent" Trudeau government dodging parliament with massive "inflation tax" on Canadians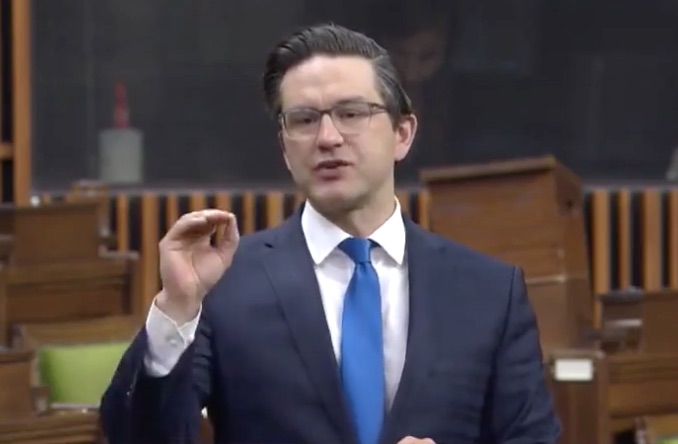 Federal Conservative Pierre Poilievre has released video from a recent Question of Privilege in the House of Commons where he explains how the Federal Liberal government has been dodging parliament to significantly raise taxes.
Instead of going further into debt or raising taxes to pay for a massive increase in government spending, the Trudeau government worked out a deal with the Central Bank.  Every week the Central Bank prints billions of dollars that go directly to government coffers.  Without a single vote and without consulting Parliament, the federal government is effectively raking in the largest tax increase in Canadian history.
By printing money at this unprecedented rate, the federal government is responsible for driving up Canada's inflation rate resulting in price hikes for virtually all goods and services.  Poilievre calls it an "inflation tax".
In this short video, Poilievre describes how the inflation tax hurts low and middle income Canadians, while increasing the value of assets owned by the richest Canadians.
New opinion surveys reveal overwhelming majority of Canadians support our Oil and Gas industry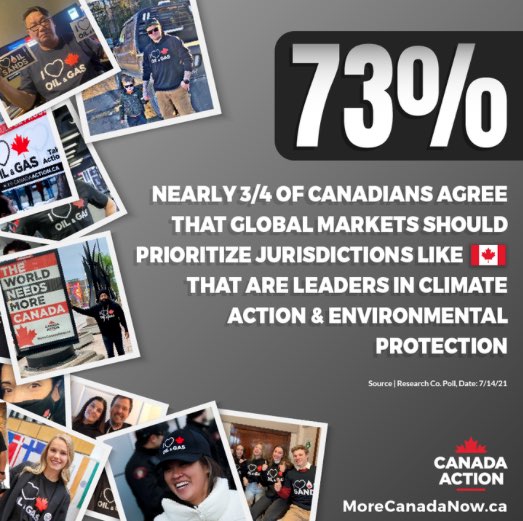 News Release from Canada Action
We are very excited to share some recent and encouraging polling results today. According to a July 2021 public opinion survey conducted by Research Co, new data shows that Canada's public perception of our responsible energy industry is very positive.
Here are some of the key findings:
Almost three in four (73 percent) Canadians polled agree Canada should be a preferred global supplier of energy because of its climate and environmental record.
Nearly seven in ten (69 percent) say they have personally benefited from the oil and gas sector.
70 percent agree that resource development could help alleviate systemic poverty within Indigenous communities.
Two thirds of Canadians (66 percent) support Canada's role as a global oil and gas supplier.
Almost three in four Canadians (73 percent) acknowledge Canada's prosperity is supported by the oil and gas sector and that Canadian oil and gas production helps fund important social programs like health care and education.
Referring to the fact 73 percent of Canadians polled also agreed it's essential First Nations be included in project development to establish long-term revenue sources for their communities, JP Gladu, acting Executive Director of Indigenous Resource Network, noted the following:
Taken collectively, this is all exceptional news for all of Canada's natural resource industries. Your support for our positive, fact based message about why the world needs more Canadian energy and resources is helping make a difference.
A Majority of Canadians 'Agree' that Canada Should be a Preferred Global Supplier of Energy: POLL