4 Appropriate Types of Flowers to Send to Someone in the Hospitals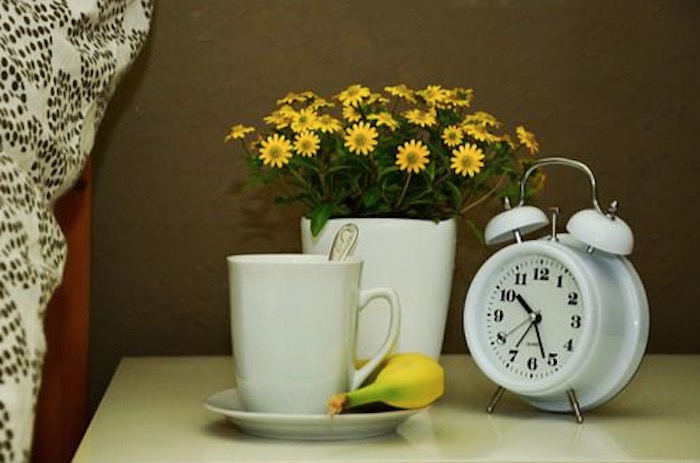 It just might be that nothing is more uplifting to a sick patient than a get well soon note. Sometimes all one needs to get better is a gift that literally tells them, "Hey, you can beat this" or "we need you, get out of that hospital bed" And if your guess is as good as anyone's, a bouquet of flowers can work magic at this!
However, not all flowers may be appropriate for use as a get-well-fast gift. If someone you love is hospitalized and you want to help them get well, here are some types of flowers you can consider.
Sending Flowers to Hospitals
If you have to send flowers to a hospital, this could mean a few things. Perhaps you're unable to deliver them personally to your ill loved one. Maybe you're abroad at the moment, but you want to support someone you know (or don't know) to get well soon.
Whether you choose to send the flowers through a courier or flower delivery service, it pays to do the following:
Find out if the hospital accepts flower deliveries

Know the hospital's preferred delivery times for floral gifts

Make sure to get the recipient's name, medical facility address, and hospital room number right

Send the right flowers
What To Consider When Choosing Get-Well-Soon Flowers
Quick recovery flowers should help brighten up the sick person's day. They should be timed right as well. They shouldn't be too small or too large. The color shouldn't be tied to any bad memories or traumatic events that the recipient may have experienced.
Most importantly, you will want to consider picking flowers that won't cause any harm to the recipient/s, especially those with a history of allergies to pollen.
This makes it important to consider things like:
Flower type and size

Flower color (with preference for bright flowers)

Allergy-free flowers
Some Appropriate Flower Options to Send to A Sick Person
If a person known to you has been hospitalized, you'll want to send blooms that will make them feel special, loved, and supported. And of course, there are so many different types of flowers out there, some of which a sick person would find alluring.
Here are some that might even help an ill person get out of the hospital sooner than everyone thought.
1. Irises
Irises are some of the most popular and beautiful flowers to send to a hospitalized person. The flower is a symbol of rebirth and renewal, making it a powerful and uplifting get-well-soon gift.
2. Daisies
As you may already know, being hospitalized is no joke. Daisies are commonly used as a heart sign to express feelings of sympathy for a sick person. Some people love daisies because they are soft and very sweet and look amazing on all occasions.
There's a big chance your recipient will feel energetic and loved, enough to get out of that hospital bed once they receive some daisies from you.
3. Tulips
Tulips are loved and admired for being vibrant and beautiful. Many people think tulips represent true love and friendship, so some people take this as a symbol that the love in their lives is with them even when they're sick. So, this is definitely a great get-well-soon gift to send to a hospitalized person.
4. White Roses
People adore white roses, so it's not surprising that some will even do anything to get their hands on one. They're often a symbol of hope and good health, making them a great option when you want someone ill to feel special.
And besides being available in a wide range of different colors, you can order roses online these days, and have them delivered right where the sick recipient is situated.
How are EU law and US law different?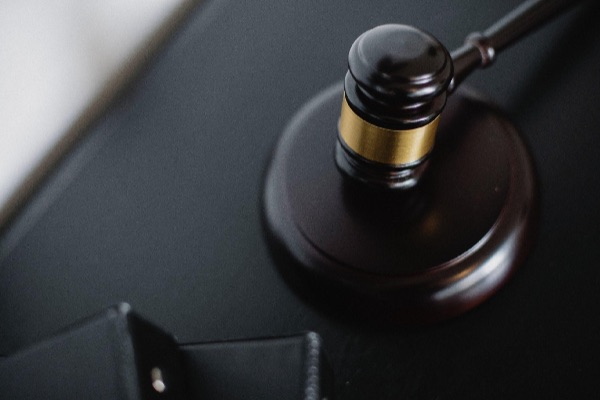 The federal government is made up of more than just the 50 states that make up the U.S. It also includes the District of Columbia and a few overseas territories. The European Union consists of 27 European countries which came together to form the EU, an economic and political union that had never been done before. Even though the European Union (EU) is not a federal government, the way power is shared between the EU's three governing institutions and its member states is very similar to how power is shared in a federal government. The United States of America has a written constitution, but the European Union does not. On the other hand, the EU Treaties are like a constitution because they spell out who has what power and how laws are made.
Most of the time, EU countries are still responsible for more policy areas than US states. Members of the EU can set health policies (with some help from the EU), but in the US, this is the job of both the federal and state governments. Since the countries that are part of the EU are sovereign, this makes sense.
Why is it important to know this? The EU, on the other hand, has both a central and a national level in charge of environmental policy. Cooperative federalism is one of the most important ideas in the U.S. The federal government's rules and regulations set a standard for how strict state rules and regulations must be.
Primary VS Secondary Law
All of the other things that the EU does are based on treaties. In these legally binding agreements between EU member countries, the goals of the EU, the rules that EU institutions must follow, how decisions are made, and the relationship between the EU and its members are all explained. You can find examples and studies on this topic on the service Writix with free examples. Treaties are the basis for the laws of the European Union (EU). In the EU, they are called "basic law".
Secondary law is a set of rules, directives, decisions, recommendations, and views that are made by the government. This set of rules is called 'secondary law", and it comes from the goals and ideas behind the treaties.
Legislative Versus Non-legislative Acts
Most legislative acts are passed by following one of the legislative procedures outlined in EU treaties (ordinary or special). Acts that aren't part of the legislative process don't have to follow these rules. Instead, EU institutions can pass them by following certain rules.
The European Union (EU) can only make laws in areas where its member states have given it explicit permission to do so through EU treaties.
What is the difference between laws, statutes, acts, and rules in the United States and the European Union?
The language used to talk about art in Europe and the United States can be different. Here are some things that need to be explained.
In the United States, both federal and state laws are about making sure people follow rules about how to act. Congress makes federal laws, statutes, and acts, while executive departments and agencies use a rulemaking process to make federal rules.
When it comes to enforcing the laws that are already on the books, federal rules are more specific than federal laws about how an agency should do this. If rules aren't followed, penalties could be put in place.
Institutions of the European Union can make rules and directives by using either regular or special legislative processes. But how they are put into place is different.
As soon as European rules take effect, they are automatically put into place in all of the EU's member states at the same time. No national translation is needed first. But the Member States still have to take care of some administrative tasks (for instance, designate the authorities responsible for implementation or to set out penalties for non-compliance).
Directives, on the other hand, can't take effect until they are put into national law. However, Member States are free to implement European policies in any way they think is best. To put it simply, directives are a lot more flexible than rules because they only make you do something if you want to get a certain result.
Directives make up most of the EU's environmental laws, but rules are becoming more common in areas like chemicals and product safety as the need for an integrated approach grows.
There is a big difference between how far US states can go and how far EU member states can go with their laws.
US vs EU regulations: States Can Go Further than Members
EU's legislative institutions, like the EP and EU Council, use the legislative procedure to make rules. In the US, rules are made by the Executive Branch using the rulemaking process, which we've already talked about.
In the United States, regulations are made public as soon as new laws are passed. These regulations explain how the laws will be carried out and fill in any gaps or ambiguities that may arise. On the other hand, European regulations are longer pieces of law that can still be added to and changed by delegated and implementing actions of the Commission, as well as by national administrative rules.
In terms of environmental policy, federal laws and rules are the starting point, but each state in the U.S. is free to make laws that are more strict.
In European Union law, however, things are a bit different. If EU countries are encouraged to have more strict environmental laws than those set by EU directives, this won't hurt the Single Market. To put it another way, they can't affect how freely goods and services can move around the EU.
To make matters worse, European Union member states are less likely to put in place more strict rules in areas that are already covered by EU law (such as chemical approvals and trash shipping, to mention a few).
6 Steps to Gambling With Cryptocurrency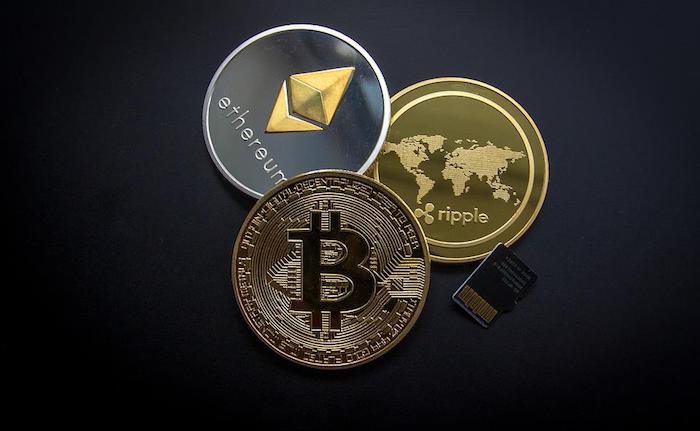 Unless you've been living under a rock for the last decade, you'll likely be familiar with the concept of cryptocurrency. Perhaps you've even bought some Bitcoin or another alternative yourself. But did you know that you can also gamble in online casinos using this decentralized new form of finance?
Gambling with cryptocurrency brings with it a whole host of advantages, including enhanced privacy and anonymity, faster transaction speeds and lower fees and overheads. As such, it's a no-brainer for anyone who enjoys the thrill of a flutter online. But with cryptocurrency still a relatively new development, many people are unsure about how to use it to gamble. If that sounds familiar, simply follow these six steps and you'll be playing your favourite games in no time.
Get a cryptocurrency wallet
Prior to playing any games, registering at a casino or even buying cryptocurrency, you must find a place to store them safely. With so many options around, it can be tricky to choose the best Bitcoin wallet, but if you do your due diligence by comparing options and reading user reviews, you'll soon strike upon a wallet that ticks all the boxes.
Buy some cryptocurrency
The next step involves getting your hands on the cryptocurrency itself. Although Bitcoin is undoubtedly the most famous name on the scene, there are upteen options to choose from here. Be mindful, however, that as the first and biggest cryptocurrency in the world, Bitcoin is likely to be accepted by more online casino operators than any other.
Find an online casino
Just as there is fierce competition among cryptocurrencies and wallets, so too can the sheer number of online casino operators be overwhelming when it comes to finding one that's right for you. Again, reading up on their gameplay, user experience and customer service will help to narrow down the field of candidates, while ensuring they accept your cryptocurrency of choice is also supremely important!
Make a deposit
One of the principal advantages of gambling with cryptocurrency is that the whole sign-up and deposit process is much more expedited than with a traditional operator. That's because your personal information is not normally requested, while the sophisticated blockchain technology which underpins cryptocurrency ensures that all transactions are handled within a matter of mere minutes.
Choose a game and start playing!
These days, there is such a multitude of online casino games available that there's sure to be something to cater to all tastes. Whether you enjoy slots, poker or roulette, you'll find a crypto casino that can satisfy your preferences. Pay special attention to the RTP (return-to-player) percentage attached to a game, since this will indicate how likely you are to make a winning.
Stay on top of the conversion rate
One final thing to note is that Bitcoin and other cryptocurrencies are highly susceptible to fluctuations in valuation. That means that the amount you wager can vary significantly from one hour to the next, so be sure to always stay aware of how your coins are performing on the global market. Having said that, this fluctuation can also be an advantage for those who play their cards right (excuse the pun!).
And there you have it! Six simple steps to betting with Bitcoin or another cryptocurrency of your choosing.