3 things you can do if an online casino in Canada refuses to pay your winnings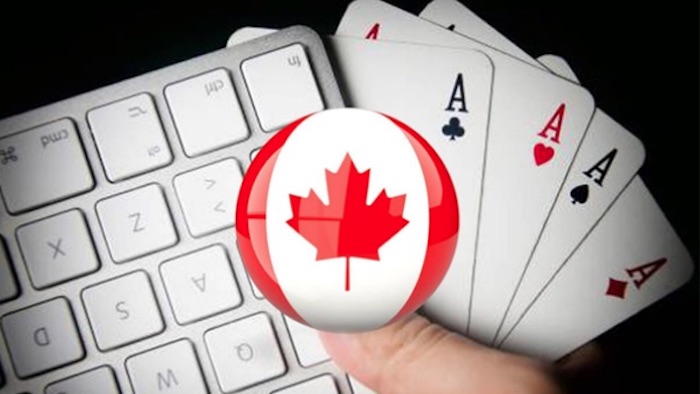 Although some online gamblers in Canada gamble for fun, others do this because they want to win as much money as possible. Unsurprisingly, casino websites realize this, which is why they offer users a lot of bonuses and other cool things.
Depositing funds at an online casino in Canada is easy and usually takes no time. In fact, if you visit Silentbet's Betway casino review and learn more about one of the best names in the business, you will see that all transfers are fast and easy, and there are no special frees.
The bad news is that not all casinos are like this one, especially when it comes down to withdrawing. Some brands do all sorts of things to prevent people from pulling out their winnings. If you reside in Canada and find yourself in this situation, you can do a few things to get your money, and in this article, we'll go through them.
Contact the responsible gambling commission
Unless you are using an online casino with offshore permission from the likes of Malta or Curacao, it needs to have a valid license from one of the regulators in Canada. The country has a couple of them, and although there are some differences, they all have strict rules that the sites must abide by. Needless to say, some of them are related to the payouts.
If you are sure you haven't violated any of the T&Cs and there is no reason for the online casino to refuse your payment, contact the authorities. Once you file a report, the gambling commission will look closer at the brand and see why you've found yourself in this situation.
Besides a potential financial sanction, there are cases where the online casino might lose its license. In other words, if you tell the gambling site that you will file a complaint to the commission, you may immediately receive your money.
Talk to the customer support
As mentioned earlier, there are many cases where Canadian gamblers have received their winnings from the casino when they've threatened it that they will contact the regulating authorities. In other words, one of the first things you can do is to contact the specific operator and ask why they're not paying you.
Usually, the casino will come up with an answer, such as the fact that it is investigating your account and everything related to it. While it is true that some brands may do that, this procedure rarely takes more than a day. So, if you have to wait for more than that, there is another problem that they're not telling you.
Once you open the live chat or use the phone number, ask the casino why it's taking so long to receive your winnings and if you have to do something to speed up the process. Sometimes, the operator will require you to complete the K&C procedure.
Try contacting the payment provider
In rare cases, gamblers in Canada may not get help from the gambling regulator or the online casino itself. If that's the case, the only thing left for players to do is to contact the specific payment regulator and ask for assistance. Sadly, this is the least-reliable thing you can do because not all payment providers will help you.
In fact, you can only talk to your bank or a specific e-wallet you've used. With that said, many gamblers use cryptocurrencies and other innovative payment solutions they can't contact. That's why gamblers should be careful when deciding what to do.
Blackjack 101: The Basics of the Game and How to Play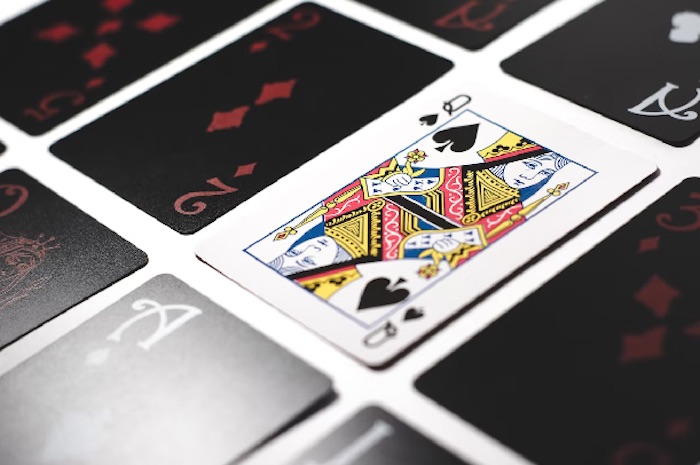 Blackjack is one of the most popular casino games in the world, and for good reason! If you're looking to challenge your wits, test your luck, and perhaps even walk away with some winnings, then blackjack might be the perfect game for you. In this blog post, we'll go through all of the basics behind this classic game, from what makes it unique to how bets are placed and how players can win.
Introducing the Game of Blackjack
Blackjack is one of the most popular and exciting games you can play at the Best online casinos in Canada and land-based casinos. In this dynamic game of skill and chance, you compete against the dealer to try to make twenty-one with your two cards.
Players are then given the option to hit or stand before the dealer's turn comes up. When it's time to hit, you can choose as many cards as you want until you reach twenty-one (without going over!).
If your hand total happens to be closer than the dealers' without going over, you win! It sounds simple, but with its varied betting options – including splitting and doubling down – there are plenty of strategies involved in getting the best outcome when playing.
Understanding the Rules of Blackjack
Knowing when to hit, stand, double down, split, and surrender is an important skill that players need to understand in order to maximize their chances of success. Knowing when it is beneficial to take these actions can take some practice but can pay off significantly in the long run.
Doubling down and splitting pairs can be great options depending on the situation, while hitting and standing have different nuances based on your hand totals or the dealer's face-up cards. Surrendering should only be used as a last resort, and a thorough understanding of the game will help you determine which decision is best for each hand.
Tips for Increasing Your Chances of Winning
If you're looking to increase your chances of winning, there are some important things to keep in mind. To start, managing your bankroll is essential for playing any game responsibly. Allocate yourself a certain amount of funds and decide beforehand how much money you can afford to lose, if necessary.
Another tip is recognizing patterns in the dealer's actions, such as where they stand on certain hands or what cards they choose to call/fold when faced with certain situations. It takes time and practice, but observing these tendencies can pay off in the long run!
Bottom Line
To sum it up, blackjack is an incredibly popular game with a long and interesting history. It can be enjoyed in land-based casinos, online casinos, or even at home among friends.. At the end of the day, understanding how to play and what strategies to use will ultimately help you become a better player and potentially walk away with larger winnings.
Ontario sports betting market flourishing; other provinces closely monitoring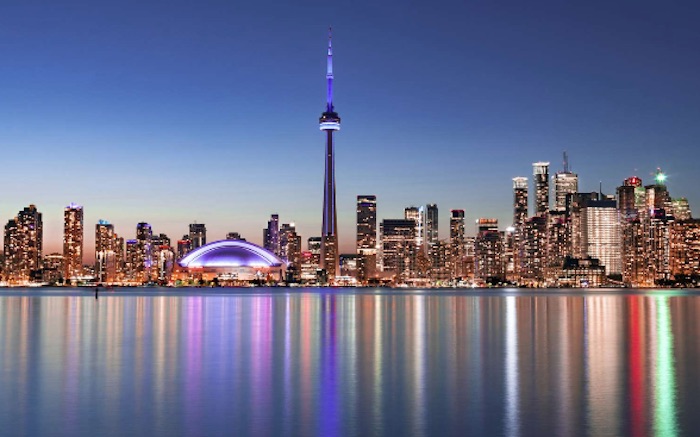 If you reside in Ontario, it has been difficult to avoid mentioning sports betting. You've probably seen the advertisements and heard the hoopla since the province opened its regulated online gambling market a year ago, and at this point you know how to participate.
In 2021, Canada legalized single-event sports betting, but Ontario was the first province to implement a regulated sports betting system that would enable numerous operators to offer legitimate, online sports gambling services. Numerous Ontarians are enthralled by this more open world of sports betting, and as a result, more than twenty organizations are competing for this sports-related niche of the larger provincial online gambling industry.
However, as the product offerings develop and the market matures, industry analysts and operators predict more changes for sports betting in Canada in the near future.
High revenue
After a year, the Ontario government still seems pleased with the health of the regulated online gaming sector, which has operators providing sports betting services along with casino and poker activities as well as top betting apps. According to a Ministry of the Attorney General spokesperson, Ontario's "safe, legal, and competitive online gaming market" fosters business possibilities, safeguards consumers, and generates income that "helps pay for government priorities."
The first, second, and third quarters of the first year of the online gambling sector each saw billions of dollars in bets placed, according to data from iGaming Ontario (iGO), a division of the Alcohol and Gaming Commission of Ontario. The public does not yet have access to fourth-quarter statistics.
However, the percentage of these wagers that are solely from sports betting is not broken down in these totals. The Ontario Lottery and Gaming Corporation (OLG), which keeps track of its own sports betting transactions, is not included in these totals either. In its annual report for 2021–2022, it states that OLG's PROLINE+ brand handled $1 million in bets just days after single-event betting became available, months before the opening of the broader regulated market.
Other provinces are closely monitoring the Ontario market
Other provincial governments are interested in learning from Ontario's experience, notably Alberta, which has just one legal gambling website operating right now.
The communications manager for Alberta Gaming, Liquor and Cannabis (AGLC), Karin Campbell, told CBC News that PlayAlberta.ca "has witnessed tremendous growth since launching its sports offering" a year and a half ago. She attributed this to the associated betting activities as well as newly accessible online lottery services.
The regulator, according to Campbell, is "supporting the successful and legal implementation of an expanded sports betting market" and is closely watching Ontario's market developments.
Single-event sports betting is also attracting many customers on PlayNow.com, British Columbia's only legal, regulated gambling website, in which punters placed $170 million on sports wagers in the first year of legalized online gambling.
The bulk of sports wagers on the site are single-event bets, according to Matt Lee, a spokesperson for the British Columbia Lottery Corporation. Lee stated that the lottery organization "continues to evaluate what sports-betting experiences" may be provided in the future given the interest in these services.
The Atlantic Lottery Corporation is the sole authorized supplier of single-event sports betting in Atlantic Canada. Greg Weston, the spokesperson for the institution, stated that "sales have been strong since the option became available."
As time goes on, Peter Czegledy, a partner at Toronto's Aird & Berlis LLP and the head of its gaming division, believes that "Ontario will not be alone" in enabling private operators to compete with long-established government operators in online gambling, including sports betting. But he said that the strategy can vary depending on the jurisdiction.
The journey ahead
Some industry observers predict that over time, there will be fewer enterprises competing in Ontario's market.
A core number of large enterprises will ultimately emerge, according to Michael Naraine, an associate professor in Brock University's Department of Sport Management in St. Catharines, Ontario. He anticipates that there will be some consolidation and some failures.
Naraine predicted that there will eventually be seven or eight significant firms, citing Coolbet's recent exit as evidence that the market's current composition would not be long-term viable.
According to Czegledy, it's conceivable that additional operators will enter and leave the Ontario market in the future. Nevertheless, according to him, a more pertinent query is "what categories of operators have or have not undergone regulation, and what proportion of the market they make up". He concluded that, according to those metrics, Ontario has done well thus far.