3 Questions for John Wing (The Tonight Show, America's Got Talent, Just For Laughs)
I think it's safe to say my first large scale comedy show I ever put on was bringing John Wing to town. Two sold out shows back to back in a market that hadn't really seen that kind of comedy talent in a long time. John had just finished up a stint on America's Got Talent and I remember thinking "holy heck, he's actually coming here…"
"I'm not a BARBARIAN, you know!"
– John Wing
Since then I have remained somewhat buds with John and have followed his journey over the last several years. John has performed on the Tonight Show with Jay Leno six times, performed several Just for Laughs and countless other festivals, clubs, cruise ships and more. John is an accomplished author spanning several books and most recently launched his "The Bad Piano Player" podcast.
I caught up with John and gave him the "3 QUESTIONS FOR" treatment.
1) As a Comic who's normally on tour a huge percentage of the time, what activity if any have you taken up or rekindled to keep the mind occupied?
I started playing the piano three or four hours a day, and planning podcasts. That's totally what kept me sane. Writing the episodes as well.
2) What's your favourite memory of being on the Tonight Show?
My first Tonight show was in 1990. Jim McCawley, the guy who booked and wrangled the comics, was holding the curtain, ready to pull it back when I was introduced. We were coming back from commercial. As we did, a couple of seconds before Jay started my intro, McCawley turned to me and said, "Hey, don't forget your jokes." I had my set typed out in my suit jacket pocket and I whipped it out for a final scan. Jesus, what an A-hole.
3) Ketchup or no ketchup on your Mac n' Cheese? Or no Mac n' Cheese at all?
No Ketchup on anything. I occasionally dip fries in Ketchup one by one, and I like cocktail sauce with shrimp, which is a form of ketchup but never ON anything. I'm not a BARBARIAN, you know!
Check out John's podcast and enjoy a little you time with your headphones on or cozied up by the fireplace with the bluetooth. The Bad Piano Player Podcast is available on PodTail, Buzzsprout, Apple podcasts and basically anywhere you get your podcast fix.
OR JUST CLICK HERE!
.
Click to see more stories on Here to Mars.
Netflix in Canada—All in the name of 'modernizing' broadcasting: Peter Menzies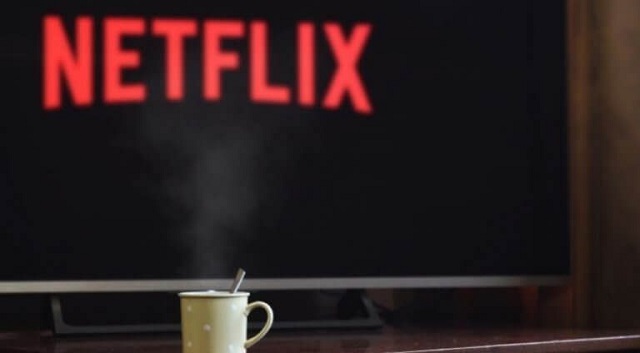 By Peter Menzies
Canada's content czars are stuck in the past and trying to drag everyone back with them
Next week, the Canadian Radio-television and Telecommunications Commission (CRTC) will go live with its efforts to wrestle the internet and those who stream upon it into submission. Whether it fully understands the risks remains unclear.
There are 127 parties scheduled to appear before a panel of commissioners at a public hearing in Gatineau starting November 20. The tone-setting opening act will be Pierre-Karl Peladeau's always-scrappy Quebecor while the UFC will throw the final punches before the curtain drops three weeks later.
The list of presenters consists mostly of what those of us who have experienced these mind-numbing hearings refer to as "the usual suspects"—interests whose business plans are built around the Broadcasting Act and the requirements of related funding agencies.
The largest Canadian companies will ask the CRTC to reduce its demands upon them when it comes to feeding and watering Big Cancon: the producers, directors, actors, writers, and other tradespeople who make certified Canadian content.
Quebecor, for instance, will be arguing for its contribution to be reduced from 30 percent of its revenue to 20 percent—a draw it proposes be applied to designated streamers. More money from foreign companies and less from licensed domestic broadcasters will be a recurring theme.
But there will also be a new slate of actors—those with business models designed to entertain and attract consumers in a free market—who will be staring down the barrel of CRTC Chair Vicky Eatrides' stifling regulatory gun for the first time.
Disney+ is set to take the stage on November 29. Meta, the Big Tech bete noire that refused to play along with the Online News Act, is up on December 5.
But the big day will almost certainly be November 30 when Netflix locks horns with the Commission and what appear to be its dangerously naive assumptions.
More than half the streamer's 30-page submission is dedicated to detailing what it is already contributing to Canada.
Some examples:
$3.5 billion in investment;
Thousands of jobs created;
Consumers are 1.8 times more likely to watch a Canadian production on Netflix than they are on a licensed TV network;
Le Guide de la Famille Parfaite—one of many Quebec productions it funded—was in Netflix's global top 10 for non-English productions for two weeks.
Netflix is insisting on credit for what it already contributes. It has no interest in writing a cheque to the Canada Media Fund and takes serious umbrage with the CRTC's assumption it will.
"The (hearing) notice could be understood to suggest that the Commission has made a preliminary determination to establish an 'initial base contribution' requirement for online undertakings," Netflix states in its submission. "The only question for consideration would appear not to be whether, but rather what funds would be the possible recipients of contributions.
"Netflix submits that this is not an appropriate starting point."
It gets worse. The CRTC is considering applying some of the non-financial obligations it imposes on licensed broadcasters such as CTV and Global to the streaming world.
Executive Director of Broadcasting Scott Shortliffe told the National Post recently that "Netflix is clearly producing programming that is analogous…to traditional broadcasters" and that it could be expected to "contribute" in terms of the shape of its content as well as how it spends its money.
In other words, the CRTC's idea of "modernizing" broadcasting appears heavily weighted in favour of applying its 1990s way of doing things to the online world of 2023.
If that's the case, the Commission is entirely unprepared to deal with the harsh truth that offshore companies don't have to play by its rules. For decades, primary CRTC hearing participants have been dependent on the regulator. In the case of broadcasters like CTV and cable companies such as Rogers, their existence is at stake. Without a license, they are done. Which means they have to do what the Commission wants. But if the regulatory burden the CRTC places upon the offshore streamers doesn't make business sense to them, they are free to say, "Sorry Canada, the juice just isn't worth the squeeze. We're outta here."
This is most likely to occur among the smaller, niche services at the lower end of the subscription scale. The CRTC has to date exempted only companies with Canadian revenues of less than $10 million. Any company just over that line would almost certainly not bother to do business in Canada —a relatively small and increasingly confusing market—if the regulatory ask is anything close to the 20 percent commitment being suggested.
Ditto if the CRTC goes down the road Shortliffe pointed to. It would be absurd to impose expectations on unlicensed streamers that are similar to those applied to licensed broadcasters. For the latter, the burden is balanced by benefits such as market protection granted by the CRTC.
For streamers, no such regulatory "bargain" exists. Too much burden without benefits would make it far cheaper for many to leave and sell their most popular shows to a domestic streamer or television network.
The Online Streaming Act (Bill C-11), which led to this tussle, was originally pitched as making sure web giants "contraibute" their "fair share."
So, as it turns out, was the Online News Act (Bill C-18).
That legislation resulted in Meta/Facebook getting out of the news business and Google may yet do the same. As a consequence, news organizations will lose hundreds of millions of dollars. Many won't survive.
Eatrides and her colleagues, if they overplay their hand, are perfectly capable of achieving a similarly catastrophic outcome for the film and television industry.
Peter Menzies is a Senior Fellow with the Macdonald-Laurier Institute, a former newspaper executive, and past vice chair of the CRTC.
Red Deer Lights the Nights offers festive fun all season long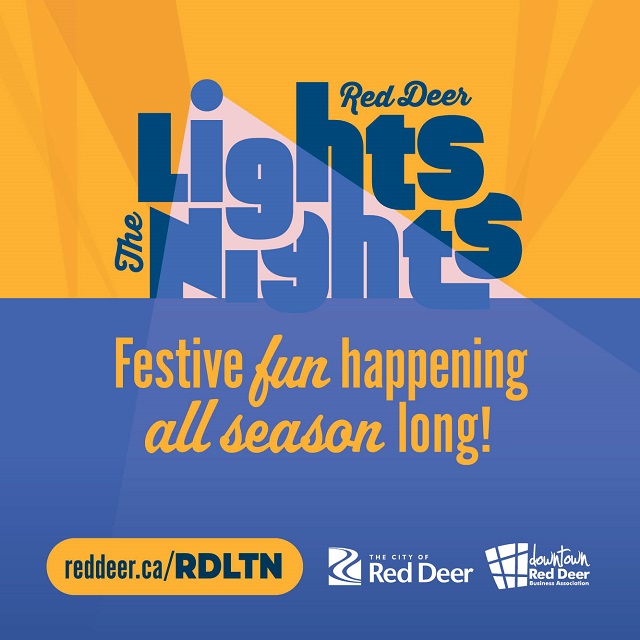 Red Deer Lights the Nights returns as a month-long celebration of the holiday season, starting this Friday, November 17.
Free, family-friendly activities are happening downtown and throughout the community, including:
North Pole Patio Party – November 17 from 4-7 p.m. at Ross Street Patio
Writes of Winter writing contest – through January 15, hosted by Red Deer Arts Council
Winter Market – November 24 and 25 at Millennium Centre
Rare & Remarkable Artisan Market – November 25 at Red Deer Museum + Art Gallery
Capstone Winter Nights Festival – December 1, 2 and 3 at Canada 150 Square
Downtown Twinkle Tour – December 15 throughout downtown
Santa's Bus Tour – December 8, 9, 15 and 16 starting at 5:30 p.m.
Residents are invited to visit City Hall Park any time after November 16 to enjoy a beautiful display of colourful lights and festive decorations. Lights are turned on every day from sunset to sunrise until mid-January.
"We're excited to welcome Red Deerians downtown once again to celebrate the season and enjoy the festive decorations in City Hall Park and along nearby streets. Everyone is invited to come out and participate in all the free activities that are planned, especially Santa's Bus Tour which returns in December to bring Christmas joy to local neighbourhoods."
---
North Pole Patio Party
Friday, November 17: 4 – 7 p.m.
Ross Street Patio
Santa Claus is coming to town – downtown! Visit with Santa in person on the Ross Street Patio as we celebrate the kickoff to the holiday season. Enjoy a free hot chocolate and cozy up to the warm firepits while the kids play candy cane games with the elves. Be sure to pick up a children's craft bag from the friendly Family Services of Central Alberta team and check out the CMHA's fun photo booth.
Kraze 101.3 will be live on location cheering on the holiday fun. We look forward to seeing you at this free family event!
---
Writes of Winter contest
November 17 – January 15
Red Deer Arts Council and The City of Red Deer have partnered on a writing contest to keep our imaginations warm this winter.
Red Deer youth, teens and adults are invited to create a short poem or story (fiction or creative non-fiction) with a maximum length of 500 words about winter and/or the holiday season in Red Deer.
All submissions can be sent to the Red Deer Arts Council at [email protected] for a chance to win exciting prizes. Works will be published for folks to read on We Are Red Deer and the Red Deer Arts Council's social media pages.
Deadlines:
Holiday Season story deadline: December 10, 2023
Winter Blues story deadline: January 15, 2024
For more information, visit the Red Deer Arts Council website.
---
November 24: 3 – 7 p.m.
November 25: 12 – 7 p.m.
Millenium Centre (location tentative)
Every winter, the farmers' market makes a special appearance in downtown Red Deer to help you finish your holiday shopping. You can purchase tasty food and baked goods to feed the whole family, local beers and wines for holiday parties and beautiful handmade gifts sure to impress that special someone at this accredited Alberta Farmers' Market. Join us November 24 and 25 for a great local shopping experience, with tastings and live music from local artists.
---
Saturday, November 25: 10 – 4 p.m.
Red Deer Museum and Art Gallery: 4525 47A Avenue
Join us for a unique Christmas shopping experience where you can explore the arts and crafts of some of central Alberta's premier artists and craftspeople. Up to 15 artists will set up their displays throughout the MAG's Remarkable Red Deer exhibit and gallery spaces, with artwork ranging from pottery, beaded jewelry, wool felting, textiles, oil, acrylic and watercolour paintings, sculpture, mixed media, printmaking, and more.
For more information, visit the MAG's Rare & Remarkable Artisan Market web page.
---
Friday, December 1: 5 – 10 p.m.
Saturday, December 2: 5 – 10 p.m.
Sunday, December 3: 4 – 9 p.m.
Canada 150 Square, Capstone
Capstone presents "Winter Nights" an imaginative light and art festival featuring art installations by B!G ART, live music, entertainment, late night shopping, activities and more! For more information, visit www.liveincapstone.ca/events.
---
December 8: 4 – 7 p.m.
Ross Street Patio
Join the DBA and Spandy Andy on the Ross Street Patio for some frosty fun! Check out the children's entertainers, activity booths and sip hot chocolate under the festive downtown lights. Bring the whole family together for an unforgettable outdoor celebration. Whether you're grooving to the DJ or simply basking in the warm glow of the fire tables, the Ross Street Patio is the place to be for an evening of free family fun. Visit the DBA's Frost Street Patio Party web page for more information.
---
December 8, 9, 15 & 16
5:30 – 8 p.m.
Red Deer neighbourhoods
Santa is back on the bus, merrily cruising down the streets of Red Deer! Check out the route maps below and give Santa, Mrs. Claus, and the dancing elves a wave – they light up this bus just for you!
We've done our best to help Santa visit each neighbourhood in the city, but due to his busy schedule he cannot visit every street. Please choose the route closest to your home to catch a glimpse of the jolly man and his crew. For safety reasons, please remain on the sidewalk or in your yard and stay off the street during the bus tours.
Tours operate from 5:30 p.m. to approximately 8 p.m. on the following evenings. Follow along on the MyBus website or app to see when Santa will arrive in your neighbourhood.
---
Friday, December 15
4 – 7 p.m.
For one night, many Downtown businesses remain open late to help Red Deerians with their holiday shopping and to encourage the support of local businesses. Downtown visitors are invited to pick up a free hot chocolate and a copy of the holiday scavenger hunt on the Patio. Enjoy beautiful window and light displays throughout downtown as you make your way to your favourite shops. Be sure to snag some Reindeer Food and Snowman Soup during your visit, too!
For more information, visit the Downtown Business Association website.
---
A video showcasing Red Deer's holiday spirit will be shared on The City's social media channels so Red Deerians can enjoy the view from the comfort of home.
For more information on Red Deer Lights the Nights activities, presented by The City of Red Deer and the Downtown Business Association (DBA), visit reddeer.ca/RDLIGHTS and follow The City and DBA on social media.