2020 Business of the Year finalists announced
From the Red Deer & District Chamber of Commerce
The Red Deer & District Chamber of Commerce announced the 2020 Business of the Year Awards finalists today. An independent adjudication committee comprised of local business leaders selected 15 finalists from more than 93 nominations in this annual celebration of business excellence.
"The Red Deer & District Chamber of Commerce along with our 850 members would like to congratulate a record number of nominees in this year's Business of the Year Awards. To the finalists in each category, you have displayed exemplary innovation and resourcefulness in a year that has truly been challenging. For that, you and your staff should be very proud," commented Rick More, CEO.
In the 1-10 full-time equivalent employees' category – Craft Beer Nation, KCB Cabinets & Renovations and RT Heating & Air Conditioning.
For the 11-20 full-time equivalent employees' category – Berry Architecture & Associates, C & C H20 Inc. and Stride Physiotherapy and Wellness
In the 21 or more full-time equivalent employees' category – Bo's Bar & Stage, Prime Boiler Services and Troubled Monk
For the Young Entrepreneur category – Paige Koster Photography, Penhold IGA and Sol Invictus Energy Services
And the Non-Profit Award category –Red Deer Hospice Society, The Lending Cupboard Society of Alberta and Volunteer Central
Businesses are nominated by the public before undertaking a comprehensive interview process completed by Pivotal LLP. The adjudication committee then evaluates the interviews on the criteria of people and clients, profit and growth, community involvement and global community and sustainability. As an outcome of this process, winners are determined with the results sealed and embargoed until the awards ceremony.
The 2020 Business of the Year Awards will be held October 21st at the Cambridge Hotel. Tickets can be purchased online at reddeerchamber.com for $85/person.
The Red Deer & District Chamber of Commerce is a collaborative leader in building a vibrant community and fosters an environment where businesses can lead, be innovative, sustainable, and grow.
Rogers, Shaw, Quebecor sign definitive agreement on planned sale of Freedom Mobile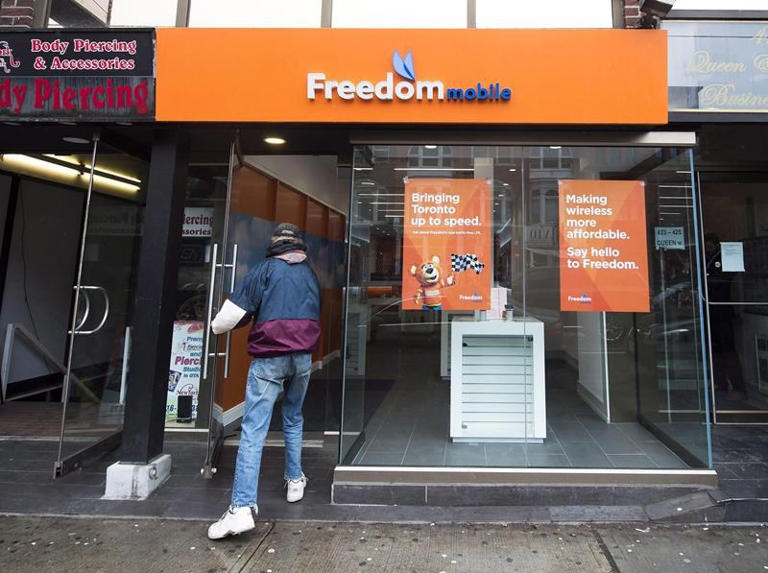 TORONTO — Rogers Communications Inc. and Shaw Communications Inc. have signed a definitive agreement with Quebecor Inc. that will see the Montreal-based telecom company acquire wireless carrier Freedom Mobile Inc.
Rogers will sell Shaw-owned Freedom to Videotron Ltd., which is owned by Quebecor, for $2.85 billion in a deal it hopes will appease the concerns of federal regulators about its proposed takeover of Shaw.
The parties say the agreement is consistent with the terms agreed upon on June 17 when the deal was first announced, and is subject to regulatory approvals and the closing of the merger of Rogers and Shaw.
Quebecor will buy all of Freedom's branded wireless and internet customers as well as all of Freedom's infrastructure, spectrum and retail locations in a move that would expand Quebecor's wireless operations nationally.
The parties say the combination of Freedom and Videotron will create a strong fourth national carrier and address the concerns raised by the Commissioner of Competition and the Minister of Innovation, Science and Industry regarding the Rogers-Shaw transaction.
The definitive agreement comes as Rogers continues to deal with the fallout from the July 8 service outage that impacted millions of Canadians for days.
This report by The Canadian Press was first published Aug. 12, 2022.
Companies in this story: (TSX:RCI.B, TSX:SJR.B, TSX:QBR.B)
The Canadian Press
Canadian Press NewsAlert: Unifor elects Lana Payne as president
TORONTO — Canada's largest private-sector union, Unifor, has elected Lana Payne as its new national president after former president Jerry Dias stepped down earlier this year.
More coming.
The Canadian Press