$200,000.00 up for grabs in Child Advocacy Centre 50/50 Cash Lottery
Central Alberta Child Advocacy Centre 50/50 Cash Lottery
The CACAC is excited to announce their newest community initiative: the Central Alberta Child Advocacy Centre 50/50 Cash Lottery!
One lucky winner will walk away with up to $200,000 all while supporting the efforts of the Centre.
Tickets start at just $10 – or increase your chances to win with 10 for $25, 25 for $50, and 50 for $75. Minimum guaranteed prize of $80,000!
"Our 50/50 Cash Lottery is not only going to change the life of the winner, it is also going to change the lives of the many children and families that we support here in Central Alberta.
In just two years' time we have supported more than 830 children and youth impacted by child abuse from 74 communities across the province.
It takes courage for a child to share their story of abuse, it also takes courage from the community to listen, believe and seek justice.
With the help of our courageous community – with your help, we can and will continue to support every vulnerable child that needs us.
Each ticket sold in our lottery helps give the chance of a brighter and healthier future." Mark Jones, CACAC CEO
Tickets are available online at www.cacac5050.caand will be emailed to the purchaser. You can also call the Centre directly to purchase tickets at 587-272-2233. Lottery license number: 547979
The CACAC 50/50 Cash Lottery deadline is March 8th, 2020 at 11:00pm and the draw will take place on March 17, 2020 at 11:00am.
Suspect in Innisfail armed robbery spree turns himself in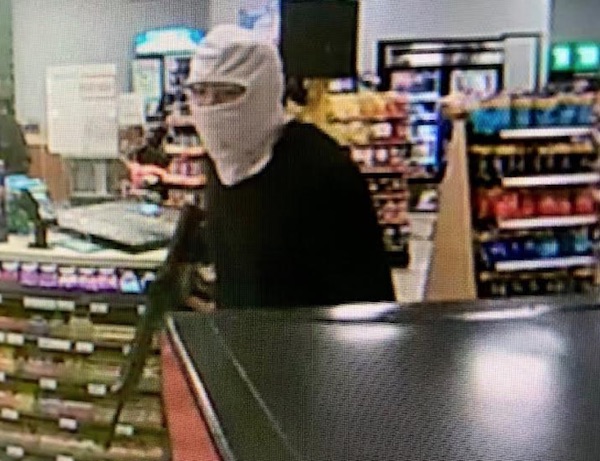 News Release from Innisfail RCMP
Innisfail RCMP respond to armed robberies – UPDATE 3 – suspect arrested
This past weekend, RCMP were kept busy responding to multiple complaints of armed robberies.  On Thursday, Aug. 26, 2021, at approximately 11:30 p.m., RCMP received a report of an armed robbery at a business on 50 Street. A suspect entered the business, disguised with a balaclava and carrying a weapon. The suspect demanded cash from a customer and from the store employee. The suspect took an undisclosed amount of Canadian currency and fled on foot. Despite a thorough, coordinated search of the area, the suspect was not located.
On Saturday, Aug. 28, 2021, at 1:40 a.m., RCMP were dispatched to another report of a robbery from the same business. A suspect entered the business, disguised with a black face mask and carrying a weapon. The suspect demanded items from the same cashier. The suspect took an undisclosed amount of Canadian currency and cigarettes. The suspect forced the cashier in to the back office, and the suspect attempted to destroy the video surveillance system. The suspect then fled on foot.
On Saturday, Aug. 28, 2021, at 9:20 p.m., RCMP were dispatched to a third robbery complaint at an address on 46A Street. A suspect armed with a weapon attempted to steal a vehicle from a victim but was unsuccessful. At 9:24 p.m., RCMP were dispatched to a business on 42 Avenue for a similar complaint. The victim reported that a suspect who was carrying a weapon tried to steal the victim's truck. When the suspect was unsuccessful, he fled the area on foot.
Police officers from Innisfail, Red Deer City, and Blackfalds RCMP detachments, as well as the RCMP Police Dog Services and the RCMP Emergency Response Team conducted an intensive search for the suspect.
On Sunday, Aug. 29, 2021 at 10:00 a.m., the suspect turned himself in to Innisfail RCMP and was arrested without incident.
Cyrus Jason Boysis (26) of Innisfail, Alta. has been charged several offences including:
Robbery with a firearm (x5)
Forcible confinement
Disguise with intent to commit an offence (x3)
Pointing a firearm (x3)
Possession of a weapon for a dangerous purpose (x5)
Mischief under $5000
After a judicial interim release hearing, Boysis was released to appear in Red Deer Provincial Court on September 27, 2021 at 9:30 a.m.
Innsifail RCMP believe this suspect was responsible for all four incidents. There is no further concern for public safety at this time. Innisfail RCMP's General Investigation Section is continuing with the investigation.
Shooting Update: Deceased had broken into home where shooting took place
News Release from Blackfalds RCMP
Blackfalds RCMP investigate shooting – **UPDATE**
The RCMP Major Crime's Unit is continuing with the investigation including examination of the scene with the RCMP Forensic Identification Services and interviewing witnesses. The initial investigation has indicated that the deceased broke into the residence and an altercation occurred with the homeowner. The homeowner was treated for injuries he sustained and has been released from the hospital.
The investigation is in the early stages. No charges have been laid at this time.  Further updates will be provided when further details can be shared.
Background:
August 2, 2021
Blackfalds RCMP investigate shooting
On August 2, 2021, at 3:11 p.m., Blackfalds RCMP received a complaint of a residential break and enter in progress off of C & E Trail in Red Deer County. Upon arrival, police discovered that the homeowner had sustained injuries and another male in the residence had sustained a gunshot wound. EMS attended and pronounced the male with the gunshot wound as deceased. The homeowner was transported to the hospital where he is being treated for non-life threatening injuries.
RCMP Major Crimes Unit has been called in and has taken over the investigation.
There is no ongoing danger to the public.