Peter Elzinga appointed Board Chair of Atlas Growers
Edmonton- AB -May 15, 2018
Atlas Growers TM appoints Peter Elzinga to the Chair of the Board of Directors. Peter Elzinga will be instrumental in providing guidance, governance and input in the corporation's goal of becoming a leading supplier of medical cannabis internationally.
Peter Elzinga was the Chief of Staff to the Office of the Premier of Alberta from February 1998 to March 2004. Elzinga was elected as Member of the Legislative Assembly of Alberta for Sherwood Park from 1986 to 1993. During that time, he served as Deputy Premier and as a Minister of many portfolios, including Federal and Intergovernmental Affairs, Economic Development and Trade and Agriculture. Before that he represented the Pembina constituency in the Parliament of Canada. He was also President of the Progressive Conservative Association of Canada from 1983 to 1986. Elzinga has extensive experience working on many boards, including Servus Credit Union and EPCOR.
Currently, Peter Elzinga is President of Elicia Holdings Ltd. and Chairman of the Goodfish Lake Business Corporation Board.
"We are pleased to welcome Mr. Elzinga to the Atlas Growers Board of Directors. His extensive political, management, and leadership experience will bring both value and accountability to our rapidly expanding organization," stated Sheldon Croome, President & CEO of Atlas Growers.
About Atlas Growers
Atlas Growers is an Edmonton, Alberta, Canada based late-stage applicant for an Access to Cannabis for Medical Purposes ("ACMPR") cultivation and sales license. Atlas Growers first facility will have the capacity to produce up to 5,000 kg of dried cannabis annually. Future expansion plans include up to 1,100,000 square feet of future production capacity on a 100% owned 160 acres land package. Atlas' partnerships include Hole's Greenhouses and Scott Builders. The company has recently signed a financing with ATB Financial for up to $6.25 million.
Edmonton to ban plastic shopping bags, force restaurants to serve in reusable cups and accept customer cups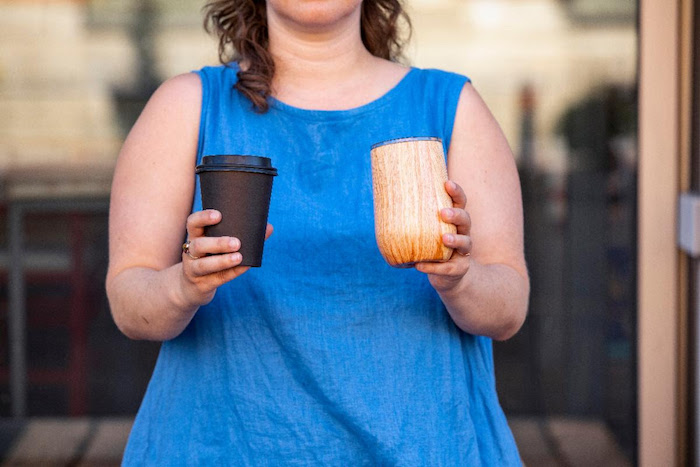 News release submitted by the City of Edmonton
City council passes bylaw to significantly reduce waste
The City of Edmonton is taking action to decrease the use of single-use items, which will help reduce the amount of waste being littered and ending up in landfills.
"This is an exciting first step towards climate resiliency. We're beginning to change our course," said Mayor Amarjeet Sohi. "We all have a part to play in preserving and protecting our environment, and participating in single-use item reduction is an easy way for all Edmontonians to commit to sustainability. I am supportive of this bylaw and know that together, we can build a greener and more climate-resilient future for all of us."
On October 4, Council approved the Single-use Item Reduction Bylaw, which will go into effect on July 1, 2023. The bylaw aims to reduce waste by targeting items that can easily be avoided or replaced with reusable options, and by making those reusable options more accessible.
Edmontonians will see the following changes:
Single-use plastic shopping bags will be banned, and businesses must charge at least 15 cents for a paper bag and at least $1 for a new reusable shopping bag.
These minimum fees will increase on July 1, 2024 to 25 cents for a paper bag and $2 for a new reusable bag.
Styrofoam (foam) plates, cups and containers will be banned.
Restaurants must serve dine-in drink orders in reusable cups, and accept reusable customer cups for dine-in and takeout orders.
Accessories (like utensils, straws, pre-packaged condiments and napkins) will only be available by request or self-serve.
Approximately 450 million single-use items are thrown in the garbage each year in Edmonton, plus more that are recycled and littered. Through these measures, the City aims to reduce the number of regulated single-use items used in Edmonton by 20 per cent by 2027.
"Our goal is to reduce single-use items overall, not just to switch from plastic items to non-plastic items," said Denis Jubinville, Branch Manager of Waste Services. "In addition to diverting more waste from landfill, this bylaw will also help residents think more broadly about waste reduction.
"Something as simple as bringing a reusable cup to a coffee shop may feel like a small step, but when a city of a million residents commits to small behaviour changes, the impact can be significant."
The City will ensure businesses are well informed and supported through awareness campaigns and various resources, including plain-language guidelines for implementing the changes and customer communication tools.
The bylaw exempts registered charitable organizations, to ensure they're able to maintain their focus on providing critical social services. Some types of businesses are also currently exempt from portions of the bylaw for safety or feasibility reasons.
Edmonton police use DNA phenotyping to find sex assault suspect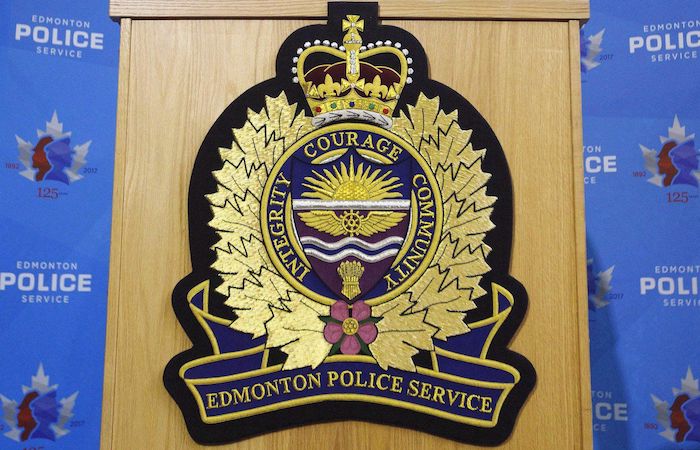 By Angela Amato in Edmonton
Edmonton police say they are using DNA phenotyping, for the first time in its history, in trying to solve a sexual assault.
DNA phenotyping predicts physical appearance and ancestry from unidentified DNA evidence, and police use that information to narrow suspects and generate leads in criminal investigations.
Det. Colleen Maynes says the method is a last resort after all other investigative avenues have been exhausted.
"This was a vicious assault," said Maynes, adding she doesn't want to see the perpetrator act again.
A woman lost consciousness after she was violently sexually assaulted by a man who followed her from a bus stop in the central Spruce Avenue neighbourhood in March of 2019.
She sustained serious injuries and was found wearing only a shirt when it was -27 C.
"This survivor deserves justice," said Maynes.
There were no witnesses, surveillance video, public tips or DNA matches in the case.
Detectives enlisted DNA technology company Parabon NanoLabs in Virginia to help in the investigation. The lab has provided DNA phenotyping to help with other files in Saskatchewan and Ontario.
Most DNA testing in Canada goes through the RCMP's lab. Maynes said this can take a long time, as the RCMP deals with cases across the country and doesn't have the resources or technologies that other labs do.
"We are lacking with that technology here in Canada," said Maynes.
Paula Armentrout with Parabon said that since 2018, its labs have helped solve 230 violent crimes in North America, although not all of them used DNA phenotyping.
DNA phenotyping is not exclusive to sexual assault cases. The analysis has also been used to find possible suspects in murder cases and to identify remains.
With a computer-generated snapshot in the Edmonton sex assault case, DNA phenotyping determined the suspect to be a Black man with dark brown to black hair and dark brown eyes who stands about five-foot-four.
Armentrout said the turnaround for this type of analysis is about 45 days after receiving a DNA sample.
Police said the suspect's description may impact a marginalized community. After consulting with community stakeholders and considering the severity of the assault and the threat to public safety, police released the details with a computer-generated image.
Any leads generated from the image will require further investigative steps, said Maynes.
"It is by no means an immediate path to accusing a suspect," she said. "What it does is potentially give us leads in a cold case, and we can follow up with DNA testing from there."
This report by The Canadian Press was first published Oct. 4, 2022.