Yes, Virginia: Taking Aim At The Woke Regency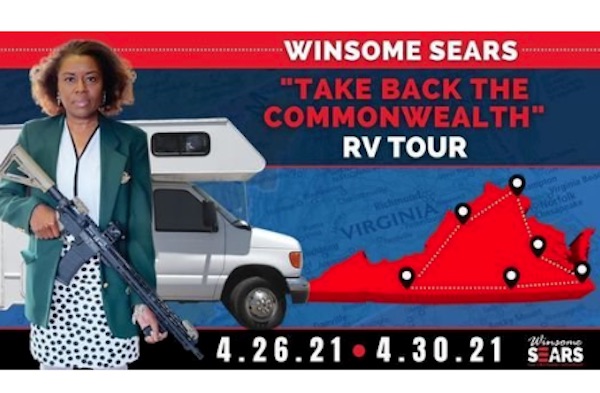 Tuesday was the night the political zeitgeist may have flipped. Instead of Oz the Powerful there was suddenly a corrupt U.S. political class shouting, "Ignore that man behind the curtain!" The hype and bluster had faded to the apologetic figure of Joe Biden exposed, begging forgiveness.
It's usually a mistake to read too much into any U.S. gubernatorial election during an electoral off-year. Newly elected presidents typically get a rebuke when the glitter of election night turns into the smeared mascara of governing.
In part, that's what happened in Virginia, New Jersey and other states holding elections for governor down to school boards. President Biden's sheen wore off in the failure of his congressional agenda, the border crisis and the humiliation of Afghanistan. The GOP won almost every major office on offer Tuesday— and may yet get the New Jersey governorship.
Hey, it happens.
Except this November night seemed different. Governing in the post-Donald Trump reality has transcended the norms: As seen from the COP26 conference in Glasgow, the anointed fly by private jet to meet other grandees to decide the future of the planet. They don't care who is offended by their privilege. They're worth it. It's free-spending blue-check elites imposing double standards on the governed.
They assume their purity gives them the divine right to negotiate away the rights of the voters (capping emissions on the Alberta energy industry, for instance). They talk of "wars" on climate that are actually wars on people seeking an affordable lifestyle. "We need a vast military-style campaign to marshal the strength of the global private sector," Prince Charles told the loyalists. "With trillions at its disposal."
It will come as no surprise that the man with 210 servants thinks a one-world, unelected body to fight climate is the solution. To aid him in this "war" he has the Big Tech oligarchs in Glasgow to censor opposing messages and banish inconvenient facts. "It's quite stunning to see liberals applauding censorship," writes a disbelieving Robert F. Kennedy Jr., son of the Democrats' martyred hero, "particularly the muzzling of bullied mothers of injured children, in order to protect pharmaceutical companies from criticism."
But that's the hubris of today's Woke regency. Trust-fund poseurs like Justin Trudeau were born on third base and assume they hit a triple. Their constituency is Bill Gates, Al Gore and the other gladhanders who flew 400 private jets to Scotland to talk about cutting emissions. Their toughest job is masking their disdain for the people whose taxes support their lifestyle.
These lofty presumptions stretched all the way to Virginia, where a former governor and Clinton pal Terry McAuliffe thought he'd cake walk to the governor's mansion again in a reliably Democratic state.
But something novel happened. Despite influential friends like the Clintons and Obamas the powerful Oz was suddenly alone. The curtain was pulled back. McAuliffe was abandoned as suburban votes poured in for his opponent Glen Youngkin, a Republican business type who rode a wave of school-reform to the job.
His denunciation of CRT and BLM in schools smashed cherished MSNBC/ CNN assumptions of the ruling class and the Media Party that everything be seen through Marxist prisms of privilege and race. And Youngkin won.
While Youngkin was the star attraction of the night, no one epitomized the pushback more than a former Marine named Winsome Sears, who won the Virgina lieutenant governor's chair, the first black woman to do so.
A self-made success story, her campaign signs featured a picture of a resolved Sears holding an AR15. "I'm telling you that what you are looking at is the American dream," Sears said during her victory speech. She took immediate aim at the MSNBC/ CNN race hustlers. "There are some who want to divide us, and we must not let that happen. They would like us to believe we are back in 1963 when my father came (from Jamaica)" she explained.
She sketched a different America from the one loathed by limousine liberals in Hollywood and New York. "We can live where we want, we can eat where we want. We own the water fountains … I am living proof. In case you haven't noticed, I am black, and I have been black all my life, but that's not what this is about."
"It's a historic night, but I didn't run to make history — I just wanted to leave it better than I found it. Hold on, Virginia, help is on the way — the cavalry has arrived."
Naturally Sears was savaged by DC pundits who construed a win by a conservative black woman in Virginia as equivalent to racism. Or Donald Trump. Or both. Joy-less Reid of MSNBC hissed, "The Youngkin campaign discovered that this contingent of angry, willfully ignorant white people was the key ingredient needed to elect a GOP governor in Virginia for the first time since 2009."
CNN's Van Jones sniffed that it was the "Delta variant of Trumpism… In other words… same disease, but spreads a lot faster and can get a lot more places." And so on. But the era of tossing racism around like pizza dough seems to have taken a hit.
And the era of Trump is tarnished, too. Youngkin/ Sears won without him. As conservative Kyle Becker tweeted, "No more riding a politician's coattails who claims to be doing the work for us. It's lazy and counter-productive. The only people we can depend on are ourselves."
Watching it from Canada, where smugness about America is endemic, it was hard not to respect the American capacity for re-invention and self reliance. There is now a genuine chance that average Americans will slough off these leeches with their Marxist visions of world government.
Would that Canada find similar courage. Or a Winsome Spears to articulate a vision apart from our grandees sashaying around Europe. (Leslyn Lewis?) But then you realize it has just let the same crew of gormless Trudeau radicals and timeservers have another term of the same old/ same old. Pitting one side of the nation against the other. Races against each other. A "net-zero financial system". (Doesn't sound ominous in the least).
And to not concede: This country is as good as lost.
Bruce Dowbiggin @dowbboy is the editor of Not The Public Broadcaster (http://www.notthepublicbroadcaster.com). The best-selling author of Cap In Hand has been nominated for the BBN Business Book award of 2020 for Personal Account with Tony Comper. A two-time winner of the Gemini Award as Canada's top television sports broadcaster, he's also a regular contributor to Sirius XM Canada Talks Ch. 167. His new book with his son Evan is called InExact Science: The Six Most Compelling Draft Years In NHL History is now available on http://brucedowbigginbooks.ca/book-personalaccount.aspx
Corporate Capture & Youth Checkout: The Covid Scorecard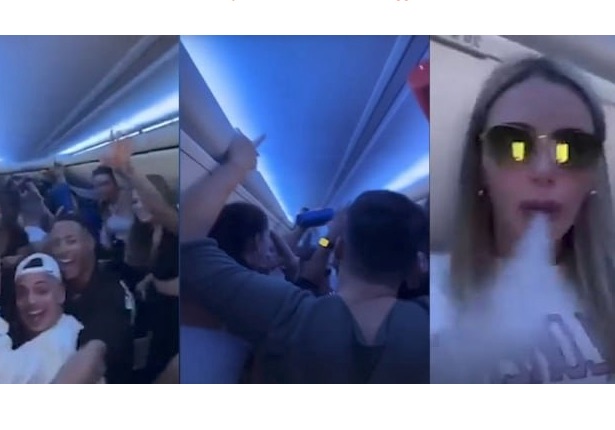 The decade past has witnessed a Great Realignment. (Mind we said realignment, not reset.) The election of Barack Obama through Donald Trump and Covid-19 has seen a tectonic shift in the plates beneath society. Alliances have been broken. Power has shifted. Loyalties have disappeared.
The result is a new coalition, a cult alliance of tech, knowledge-based industry, culture and corporatism. Under cover of social unrest and virus paranoia these former antagonists found common cause in punishing the middle and lower classes of society for not acknowledging their elevated, superior status. (Translation: they voted for Trump.)
These woke apostles are unapologetic. Through censorship, cancel culture and financial, leverage they've created an oligopoly unabashed in bare-knuckled self-interest. And to constantly remind you that they're in charge.
To understand how revolutionary this alliance is one need only recall the dirigiste fervour of the 1960s. While it seemed to everyone at the time that society might tip in the maelstrom of riot and protest, the corporate side never blinked. They viewed the Weathermen and the Red Brigade as fringe outfits that would never see power. They held to the status quo (or privilege in today's CRT newspeak.)
That has changed, because of writers such as French socialist economist Thomas Piketty. Thanks to him Corporate America is now obsessed with Environmental, Social and Governance (ESG), not shareholder value. It is dominated by HR departments deeply committed to radical notions of social justice and racial equity. Inspired by the example of Michelle Obama, they've made Wall Street into Woke Street.
As we wrote in February of 2021 "the New Left now ruthlessly employs Big Tech, Wall Street and the media against its idealogical enemies— including some of its former allies… the Democratic Party of 2021 has morphed from brave to slave, dedicated to intellectual conformity, not contrary opinions. Gone are the civil libertarians like (William) Kunstler. In their place are AOC and her brigades of SJWs purveying hate-speech laws and attacking deniers of the "true climate religion". First amendment rights have been replaced by cancel-culture indictments."
Jordan B. Peterson, who recently resigned his tenured position at University of Toronto, describes the corporate submission: "What in the world is wrong with you? Can't you see that the ideologues who push such appalling nonsense are driven by an agenda that is not only absolutely antithetical to your free-market enterprise, as such, but precisely targeted at the freedoms that made your success possible?
"Can't you see that by going along, sheep-like (just as the professors are doing; just as the artists and writers are doing) that you are generating a veritable fifth column within your businesses? Are you really so blind, cowed and cowardly?"
While this corporate surrender has transpired, another schism has developed under cover of the Covid-19 pandemic panic. Its effect could be just as enduring. This one is based on age.
The group in society most vulnerable to the ravages of the pandemic is the 55+ cohort, the aging Boomers— the same one orchestrating the reaction to the virus. They are also the most afraid of its impact on them personally. It would be no exaggeration to say those health concerns have been reflected in the overbearing lockdown, mask, distancing and detention policies used against the virus. The generation that once worshipped free speech was quick to abandon civil liberties in its panic to save its own hide.
But younger generations who are far less vulnerable to the virus are tired of being participants in the psycho-dramas of aging the Boomers and their death phobia. And they've reached their end. They now flock to clubs, arenas and stadiums to see their friends. They know some of them will get sick, but 99.99 percent of them will be fine even if infected.
They are dismissive of the political shell game of their elders and the autocrats of Big Health. And, as we can see from one of the major sports, they're headed in a new direction.
NHL players, God bless 'em, have recognized that old people's worries are not their worries. For months the league has gone with the Covid catechism to please politicians. Players were ordered to be vaccinated. Anyone testing positive from the wonky PCR test was sidelined. Even asymptomatic players. Games were played with undermanned rosters.
With 100 percent vaccinated, the league still saw 70 percent of players test positive. So the NHL now says "No more". Only players who show symptoms will be removed from play. Excellent athletes are not 81-year-old U.S. senators shaking in their Depends.
With the accepted narrative now collapsing— Britain has abandoned the mask and lockdown mandates— more jurisdictions will do contrition for overshooting the mark. Dottering Joe Biden can talk about belatedly sending out 400 million masks, but he's lost the room. Under 50s have moved on.
The only question is how long the ESG folks propping him up will wait before he's sent overboard. While health is important, everything is second to their power.
Bruce Dowbiggin @dowbboy is the editor of Not The Public Broadcaster (http://www.notthepublicbroadcaster.com). The best-selling author was nominated for the BBN Business Book award of 2020 for Personal Account with Tony Comper. A two-time winner of the Gemini Award as Canada's top television sports broadcaster, he's also a regular contributor to Sirius XM Canada Talks Ch. 167. His new book with his son Evan Inexact Science: The Six Most Compelling Draft Years In NHL History is now available on http://brucedowbigginbooks.ca/book-personalaccount.aspx
Fortress Australia Gets Its Scalp, Tosses Djoker Out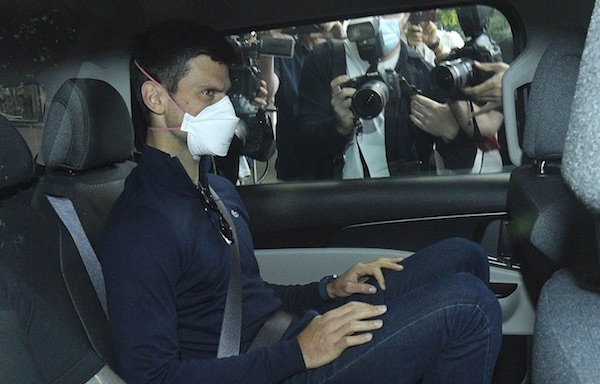 The ceremony of innocence is drowned;
The best lack all conviction, while the worst
Are full of passionate intensity. —W.B. Yeats
There has always been a large reservoir of affection for Australia in the West. The sun-kissed land down under. Kangaroos. Beaches. Crocodile Dundee. Aussie Rules Football. Men At Work. Foreigners embraced all the clichés gleefully.
The Australian Open tennis tournament was part of that scenario. The first Grand Slam, played in scorching sunshine while the Northern Hemisphere freezes in January. TV coverage was laced with tourist entreaties to fly 14 hours to the Great Barrier Reef and Gold Coast.
But with the nation's behaviour in fighting Covid-19, this is all (in the words of Yeats) "changed, changed utterly." The fever-swamp regime now running the nation has gone off the rails with detention camps for unvaxxed, flying squads of police roaming the streets and total lockdowns in emulation of the Chinese.
Australia's heavy-handed "cures" for Covid would make Curfew Quebec look a model of tolerance. While America is moving away from draconian lockdowns, (Associated Press is now asking its writers to play down Covid numbers) Australia is still singing from the 2020 WHO hymn book that pretends lockdowns save lives. For example, mask mandates were recently re-imposed when five— count 'em— five local cases were spotted in Perth.
Look, Australia is entitled to run their nation any way they want. They have the constitutional right to act like so many scared kookaburras in the face of a virus that will spare 99.98 percent of them. But don't push the "shrimp on the bar-b" hokum on the world when the tennis begins.
This whack-a-mole mania culminated in Sunday's expulsion of Covid rebel Novak Djokovic. After granting the No. 1 men's player in the world a visa to play, Australia's Minister of Immigration Alex Hawke said he had cancelled the 34-year-old's visa for a second time on "health and good order grounds, on the basis that it was in the public interest to do so". He said Djokovic's example was— wait for it— a threat to his people.
Good order? Hawke and his government have to lock up the population because their Island Fortress strategy isn't enough to curb Omicron's arrival. Yet Djokovic is the threat, not their frantic search for a fifth column of viral killers in Canberra.
Djoker knew he was going into headwinds as he sought to play in the Open as an unvaccinated player. He was less than forthcoming on his entry documents. So his highly political stance made him a target. But a threat to the people of Australia? Please. (The cops escorting him to the airport was reminiscent of Judy Garland being shooed from the country in the 1960s for being too drunk to perform.)
The Australian PM Scott Morrison, with his eyes on re-election, greeted the expulsion, mumbling about needing to "keep our borders strong and keep Australians safe… It's now time to get on with the Australian Open and get back to enjoying tennis over the summer."
Djokovic's argument is that the Australian government that initially granted him a visa is now using him as an easy target to whip the natives in line. The independent, unapologetic Djokovic has certainly served the Aussie politicians well as a convenient whipping boy for the petrified millions who put their faith in governments and health "experts" to save them from the dreaded virus.
(Sounds like France, which never misses an opportunity to enforce the status quo, will emulate Australia by banning an unvaxxed Djokovic if he ventures there in June for the French Open.)
The "burn the witch" frenzy feeds into the non-vaxxed insanity currently underway in Canada and the U.S. There are demands that those who declined the juice be denied healthcare or fined or have their taxes audited. Immunity is dismssed. Cobbled hospital numbers are conflated with truths. Instead, images of gap-toothed hillbillies saturate progressive media who find their allies have been unable to halt the virus as promised.
Inconveniently, polling by Abacus in Canada has shown that the typical anti-vaxxer is not a swaggering tennis player, a bow hunter or toothless yokel but is in fact a 42-year-old Ontario white woman who votes Liberal.
The bright side of this Kafkaesque farce is that Omicron is fading like old Xmas decorations. Many are predicting that it is peaking now and will be a spent force by February. The tinpot tyrants in Australia, having booted Djokovic, will need something else to reinforce their desperate grasp on power.
Ditto here in North America. Unless a follow-up variant can be swiftly produced (remember that subsequent viruses are always weaker) Skippy and Biden will be left to explain their enforced vaccines and virus solutions to a public disinterested in their ongoing need for power.
To use a tennis analogy they'll be down two breaks and facing Djokovic's best serve. Should be entertaining.
Bruce Dowbiggin @dowbboy is the editor of Not The Public Broadcaster (http://www.notthepublicbroadcaster.com). The best-selling author was nominated for the BBN Business Book award of 2020 for Personal Account with Tony Comper. A two-time winner of the Gemini Award as Canada's top television sports broadcaster, he's also a regular contributor to Sirius XM Canada Talks Ch. 167. His new book with his son Evan Inexact Science: The Six Most Compelling Draft Years In NHL History is now available on http://brucedowbigginbooks.ca/book-personalaccount.aspx