Yankees Go Home: Two-Tiered NHL?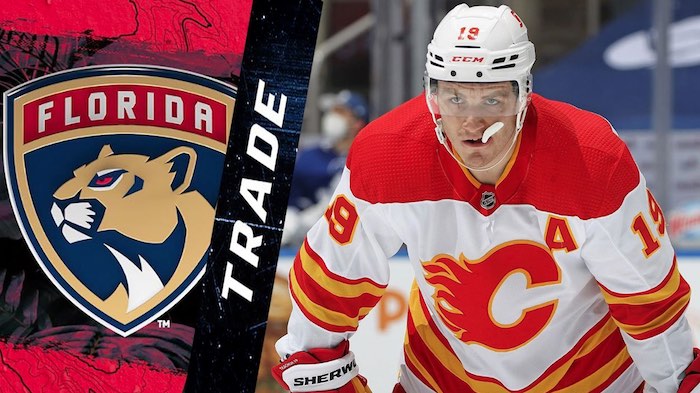 Sign up today for Not The Public Broadcaster newsletters. Hot takes/ cool slants on sports and current affairs. Have the latest columns delivered to your mail box. Tell your friends to join, too. Always provocative, always independent. ]
If you were to ask Gary Bettman his most cherished accomplishment in his 134 years as NHL commissioner he'd likely tell you the growth of the sport in the U.S., particularly the South. The land of heat, humidity and bad skating.
Yes, Phoenix/ Arizona has been a loser, but the area has still produced top NHL players such as Hart Trophy winner Auston Matthews, Sean Couturier and the Tkachuk brothers. California and Texas are also turning out top talent. According to current data, American players represent 28.4 percent of all players in the league while Canadians— who were once 100 percent of players— now constitute just 43.2 percent of players. (Swedes are 9.7 percent.)
It's reasonable to assume those figures will narrow further as Americans understand there's good money in breathing Zamboni fumes. That would seem the best of outcomes for the NHL. But the recent dramatic departures of star players from the Calgary Flames illustrates that, despite the balancing efforts of the NHL Draft, we may be entering a time when, if they get leverage, star Americans simply might choose to play in their native land, forsaking the Great White North.
No longer are they willing to go where ordered, as they once were (see my book 2006 book Money Players.) Now, a range of issues affect the decision. Punishing Canadian tax laws and border hassles. Language issues in Quebec. Warmer U.S. winter weather for players' families. Branding opportunities. Post-career business and media contacts. Friends and fans.
The canary in this coal mine was the wrenching decision by UFA Johnny Gaudreau to take a $15 M haircut to leave western Canada for the Excited States. After much stalling the star winger claimed he wanted to go home so his wife could have their baby in the USA. (Ironically Gaudreau's parents are Quebecois.) Fair enough.
While he didn't end up in his preferred venues of Philadelphia or New Jersey, Gaudreau did make it as far as Columbus, Ohio. The optics were terrible for Calgary which pulled out all the financial stops to induce him to stay. What message did it send to other RFAs about the market if stars like Gaudreau will take a huge financial hit just to escape a smaller Canadian market? Or to players drawing up No Trade clauses?
Making it even more galling for Calgary fans, their provincial rivals in Edmonton had sewed up their franchise stars, Canadians Connor McDavid and Ryan Nugent Hopkins plus German Leon Draisitl, on long-term deals.
Things then got worse when Gaudreau's linemate and pending UFA Matthew Tkachuk also told the Flames to send him stateside. Calgary GM Brad Treliving turned Tkachuk lemons into lemonade, obtaining three players from Florida, including pending UFA Jonathan Huberdeau who matched Gaudreau's 115 points in 2021-22. But it was a near-run thing.
The gasping sound you heard as all this was playing out was from Toronto fans, whose franchise star Matthews is heading into his UFA season unsigned. Might California-born Matthews leave millions on the table to return south to America? Toronto has many advantages over, say, Calgary, Edmonton, Ottawa or Winnipeg. But if the desire to play in the U.S. is strong, how can the Maple Leafs deny Matthews his desire to flee south and escape Trudeaunomics?
Which leads us to the sticky wicket of what should Canadian franchises do about drafting or trading for American players, particularly those with leverage? With the current Canadian government intent on making cross-border travel into a Kafkaesque experience there are many reasons U.S. products can cite for preferring to play outside Canada.
As an example, seven of the 2022 first-round draft selections were Americans. But just one, Rutger McGroarty (from the U.S. National Team Development Program) went to a Canadian team. (Winnipeg). While the draft order was distorted by Covid cancelling the OHL season, Canadian teams hewed to native Canadians and Europeans with their top choices.
Predicting Gaudreau-like success at the Draft is problematic. But what about free agency and trades? How many American players have Canadian cities on their no-trade lists? Will the seven Canadian teams be starved of a chance at top U.S. players going forward? It's not just Winnipeg and Edmonton as cut-outs anymore. Quebec's new language regimes have put the Habs in the Danger Zone.
On the flip side, will the success of American prospects lead American owners to order their management to favour U.S. players over Canadians in the draft and trading? Outside the first round, if prospects seem even, who would that chauvinistic owner prefer to sell to his season-ticket holders? Ditto in trades. If it's a question of similar players why would they not want Americans.
Of course winning reigns supreme in Club Gary. But with 31 teams disappointed every year owners may look to other means of entertaining the fans. As has been noted in the past no one ever went broke in America waving the flag. Think of the time saved singing only the Star Spangled Banner. If the percentages of Americans/ Canadian reaches level it could prove very bad news for Canadian NHL teams searching for Mr. Perfect. Or Mr. Tkachuk.
Bruce Dowbiggin @dowbboy is the editor of Not The Public Broadcaster (http://www.notthepublicbroadcaster.com). A two-time winner of the Gemini Award as Canada's top television sports broadcaster, he's a regular contributor to Sirius XM Canada Talks Ch. 167. Inexact Science: The Six Most Compelling Draft YearsIn NHL History, , his new book with his son Evan, was voted the eighth best professional hockey book of by bookauthority.org . His 2004 book Money Players was voted seventh best, and is available via http://brucedowbigginbooks.ca/book-personalaccount.aspx
Find This Beautiful? It Probably Depends On How You Vote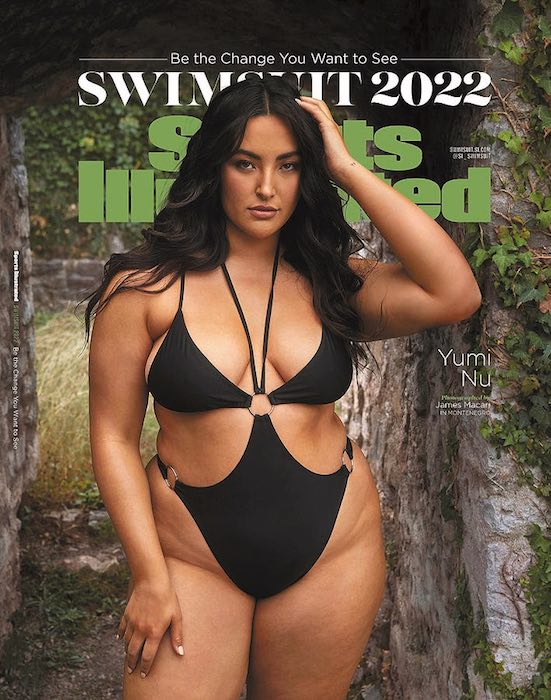 Sign up today for Not The Public Broadcaster newsletters. Hot takes/ cool slants on sports and current affairs. Have the latest columns delivered to your mail box. Tell your friends to join, too. Always provocative, always independent.
Today's children are 30% less aerobically fit than their parents were at their age, a new study (has) found. The study points to climate change and rising temperatures adversely affecting childhood obesity, as children spend less time exercising outdoors.— CBS News
Nice that CBS cares about obesity. Predicably, they tie it to their pet obsession of climate change. Just another indication that even when something deserves attention it must be tortured beyond all logic by the credentialed cliques.
For proof how far this can go look only to Friday's release by the U.S. Center For Disease Control that announced— Jumpin' Jehosaphat!—non-vaccinated people should have the same protocols as vaccinated people. Kids can stay in classes after being exposed to the virus. And screening is no longer necessary for this without symptoms.
The admission that non-vaxxed are not the scourge of society or students not a vector for infection would have had you fired from your job by Justin Trudeau or banned from social media giants just a year ago. Today? Meh. Those waiting for apologies or getting their job back had better get a chair. Could be a while.
But social stigmatizing of the unclean has become routine in the age of 21 genders and travel bans. Debunking centuries of Judea-Christian learning and tradition is a party game for the Stephen Colbert set. (Remember when comedians made jokes, not lists of those to be cast into hell?)
Which brings us back to obesity. In May we noted that, far from it being a problem, it was now body affirming when practiced by the correct people. Even if obese people constituted the largest risk group for Covid-19.
"The notion of what constitutes a beautiful body is in the news again as Sports Illustrated featured plus-sized model Yumi Nu on the cover of its annual swimsuit edition. The swimsuit edition is the annual display of beautiful female bodies that traditionally sent nuns and librarians into a censorship fury worthy of Twitter. (And found its way between the mattresses of teenaged boys.)
In what is clearly Woke symbolism, Time Warner's magazine is attempting to placate another stigmatized group— plus-sized women— by displaying Nu in all her rounded beauty. "See, it's normal to be wearing XXX-sized clothing" is the message.
Canadian author/ psychologist Dr. Jordan Peterson spoke for those not amused by SI's project: "Sorry. Not beautiful. And no amount of authoritarian tolerance is going to change that. It's a conscious progressive attempt to manipulate & retool the notion of beauty, reliant on the idiot philosophy that such preferences are learned & properly changed by those who know better."
But there was a cascade of approval for SI's choice, recognizing that beauty is in the eye of the beholder. Many found Nu stunning and sexy. Feminists applauded her acceptance of bodaciousness. Fair enough.
Two quibbles. One small and the other massive. First— this will be lost on feminists— the SI Swimsuit edition was created in the 1960s to defeat a stereotype that fit sportswomen were tomboys, unattractive and vaguely butch. In their own way, the early SI models destroyed those stereotypes. They convinced women that muscles aren't a bringdown.
The more significant point— lost on SI and Time Warner— is that the time of Covid, with its choked hospitals and healthcare system, is hardly the moment to celebrate people who exceed their body-fat index. In fact it might be described as a reckless message that allows people with hereditary or cultural vulnerability to diabetes, stroke and heart attacks to put off weight reduction.
As we wrote last October, obesity is the silent killer of millions infected with the virus. But one buried by governments, media and health authorities who decided to make vaccine-resisters the real villain of the piece.
"Friends and neighbours we have thought otherwise sane are now seriously demanding that unvaccinated people be sent to the back of the line for health care till all the vaccinated people are satisfied. This triage is equal measures of fear, spite and blithering ignorance of the facts of single-payer health.
Take this example: one of the factors established very early in the pandemic was the vulnerability of obese and morbidly obese— especially in the elderly. The AMA reports, "The vast majority—78%—of U.S. patients hospitalized with COVID-19 were overweight or had obesity. The numbers for intensive care, invasive mechanical ventilation and death were nearly the same."
According to the CDC, 42.4 percent of U.S. adults have obesity. While some are obese for genetic or disease-related reasons, the vast proportion of the obesity is lifestyle induced. The World Obesity Federation has shown that death rates from COVID-19 have been 10 times higher in countries where more than half of the population is overweight.
Yet there is no call from the media and its acolytes to punish the obese for clogging the healthcare system. No demand they be put to the back of the line. Why? Because it doesn't suit the narrative of right-wing extremism the way that non-vaxxers do. Too many allies of Woke land— in and out of politics— would be shoved down the line if fat were targeted.
University of Oxford researchers found, "Excess weight is a modifiable risk factor, and investment in the treatment of overweight and obesity and long-term preventive strategies could help reduce the severity of COVID-19 disease."
Yet when was the last time you heard Justin Trudeau or president Joe Biden suggest dropping weight to lessen the burden on healthcare? The last time would be the first time, as they have been mute on lifestyle adaptions to clear the ICUs.
It goes the same for smokers, drinkers, drug abusers and more who— under Canada's healthcare rules— receive the same treatment in emergency rooms as do those who live clean. According to the howler monkeys of vaccine enforcement only non-vaxxers should be culled from the herd for flooding ICUs."
It's not the first time that Wokedom has stifled information contrary to their societal control. It won't be the last. In the battle of the bulge it's not a fashion statement. It's a matter of life and death. It's also a matter of saving the healthcare system."
Bruce Dowbiggin @dowbboy is the editor of Not The Public Broadcaster (http://www.notthepublicbroadcaster.com). A two-time winner of the Gemini Award as Canada's top television sports broadcaster, he's a regular contributor to Sirius XM Canada Talks Ch. 167. Inexact Science: The Six Most Compelling Draft YearsIn NHL History, , his new book with his son Evan, was voted the eighth best professional hockey book of by bookauthority.org . His 2004 book Money Players was voted seventh best, and is available via http://brucedowbigginbooks.ca/book-personalaccount.aspx
Presumed Authority: Would We Say Something That Wasn't True?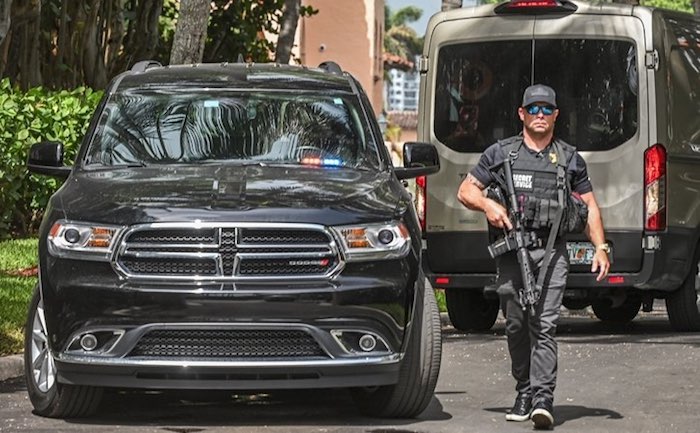 Sign up today for Not The Public Broadcaster newsletters. Hot takes/ cool slants on sports and current affairs. Have the latest columns delivered to your mail box. Tell your friends to join, too. Always provocative, always independent. https://share.hsforms.com/16edbhhC3TTKg6jAaRyP7rActsj5
"The journalistic priesthood that's spent the last 6-7 years denouncing these people and their voters has done the opposite, proudly aligning itself with the hated inside, celebrating credentialism, and worst of all, cheering a censorship movement that's now proven to be an abject failure."— Matt Taibbi, taibbi.substack.com
Were the American Revolution fought today, not in 1776, it's likely that the current American establishment that raids the homes of former presidents would side with Mad King George III, not with the hot-blooded pursuers of freedom and independence in the Constitution. The Media Party's love of power, elitism and entitlement— from Stephen Colbert to SNL's appointed fools— would make even the 18th century British snobs seem like everyday folk.
Canadians (under the United Empire Loyalists tag) were still content to be ruled at long distance by an autocratic monarch incapacitated with porphyria. (Unless Joe Biden were available in Washington DC, in which case they might accept the zombie at close range.) Deference to authority has been Canada's abiding trait the past 235 years for those who skedaddled from Jefferson, Washington and Adams. In whatever guise— nutty Mackenzie King, huffy Pierre Trudeau or foppish Justin Trudeau— prime ministers have been able to count on the obsequious support of everyone from the original Confederation four-pack— and its media— if the alternative was being American.
Being American meaning a propensity for noisy debate, showy display and siccing the FBI on enemies. This sniffy condescension to all things American— while lapping up their charity— solidified the Family Compact's presumed superiority over those it governed.
Americans now have snobs, too. Whether sequestered at Hyannis Port, Hollywood, Aspen or Napa the special people thrive on punching-down elitism. But even before the Mar-A-Lago raid there was a sense the Media Party's noblesse oblige might have hit its expiry date. The vox populi is restless. Substack writer Matt Taibbi has seen it coming. "Donald Trump and Bernie Sanders both surged in 2016 when they described a country divided into a small corrupt establishment and everyone else, and declared themselves on the side of everyone else."
The Trump election by "everyone else" in 2016 signalled the shift. Gatekeepers accustomed to choosing the elected on Sunday morning talk shows became irrelevancies. They thought they'd dust Trump faster than you could say "raid Mar-A-Lago". Bad assumption. Somehow they failed to see how reviled they've become as they thrust Hillary Clinton or Al Gore at a totally disinterested world.
Taibbi chronicles the reason for the rapid 2016 decline of the self-appointed. "The mechanism that launched (Trump) from small plurality to victory in the general was a coverage avalanche that conferred elite disapproval in massive doses. The more times outlets like fivethirtyeight.com incorrectly insisted Trump couldn't be nominated because "voters are paying more attention," or the Washington Post ran headlines like, The three times Donald Trump demonstrated he was unfit for the presidency in last night's debate, the more he gained." Ending in stunning election.
Rather than amend their loathed status Team Obama continued to conjure up ciphers like Kamala Harris, Beto O'Rourke, Pete Buttigieg, Amy Klobuchar and Liz Cheney as the next great thing, unaware how repellent the governing class has become to regular America. When that failed they launched a censorship campaign.
This backwards strategy kept Trump populism alive. Example: The Trump era seemed over when he was removed from Twitter and Facebook shortly after Jan. 6. Instead, "Silenced Trump has only improved his electoral viability since". Orange Man Bad is now tracking in the 42-45 percent approval band— above anything during his presidency. His polling with blacks and latinos is at an all-time high.
Media Party attempts to use Florida governor Ron DeSantis to quell the Trump revival have been hampered by DeSantis refusing to play Topo Gigio to PBS/CNN/ MSNBC and the printed press. After the fraudulent Russiagate narrative it marks an end of their presumed privilege. Daffy King George would be proud.
In Canada the irrelevance of the Trudeau-bought media is still a buried story. To those paying attention the Trucker Convoy was the watershed. The anointed CBC/ CTV/ Global shills in the 416/613 praised Trudeau's abrogation of civil rights against mainstream Canada and cheered the jailing of Convoy leaders. (One CBC host, who suggested the Convoy was a Putin plot, was promoted.) A withering international barrage of criticism from even the Bill Mahers of U.S. media failed to sober them to their corrupt irrelevance.
The current attempt to tame populist fires is the left-leaning media's swooning for played-out 1990s man Jean Charest as the answer to Conservative electoral dreams. Charest is what a liberal thinks a Conservative should be. Namely, defeated. But CBC panels and G&M editorials caution against rejecting Charest's sober experience in favour of fiery Pierre Poilievre.
"Canada is different" says the Ottawa consultant class when faced with the Trump menace. Not if you've paid attention since social media freed up voices banned from "proper" journalistic society. Trudeau's plunging polls and Liberal collapse are written off as a cycle that will disappear. Don't count on it. Just ask Doug Ford.
Taibbi sums up the wilful denial. "This new press that forgives its own mistakes but cheers lifetime bans for others needs to realize it's achieving negative influence in the process. Failure to stare that dynamic in the face means they're sure to repeat the error over and over, remaining in their beloved roles as gatekeepers, only in reverse."
Bruce Dowbiggin @dowbboy is the editor of Not The Public Broadcaster (http://www.notthepublicbroadcaster.com). A two-time winner of the Gemini Award as Canada's top television sports broadcaster, he's a regular contributor to Sirius XM Canada Talks Ch. 167. Inexact Science: The Six Most Compelling Draft YearsIn NHL History, , his new book with his son Evan, was voted the eighth best professional hockey book of by bookauthority.org . His 2004 book Money Players was voted seventh best, and is available via http://brucedowbigginbooks.ca/book-personalaccount.aspx