When Only Your Worst Enemies Will Tell You: You're Done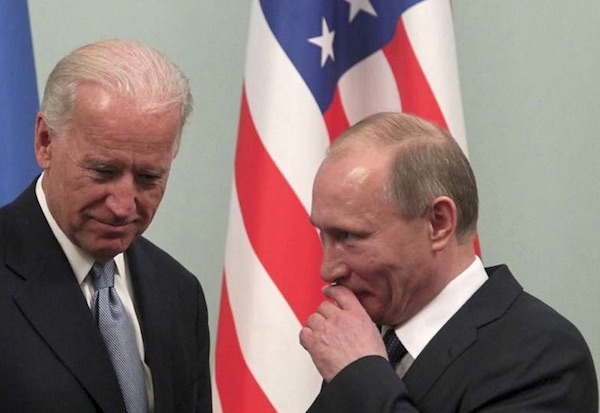 A man is never more truthful than when he acknowledges himself a liar.— Mark Twain
Depending on which media silo you call home, you may not know that a certain segment of the population think social segregation is needed for people who decline the experimental Covid drugs currently flowing into the shoulders of petrified citizens.
In case you missed it, here's radical author Noam Chomsky replying to @MaxBlumenthal "Noam Chomsky doubles down on his previous call for the state to segregate The Unvaccinated from society: "How can we get food to them? Well, that's actually their problem… they should have the decency to remove themselves from the community."
So, despite an expensive liberal education that stressed liberty and civil rights, the culture zealots are now ready to ship off healthcare workers who were heroes in 2020 but are now carrying the yellow star of unvaxxed.
They must be brought in line. But how? The vax boosters have recognized that the white educated classes are very keen to be part of the In Crowd. Put simply, they hate being left out and like the comfort of numbers— especially if the drum major of the parade is Barack Obama or Justin Trudeau. And the bad guy is Donald Trump.
If this all seems a little preposterous you haven't been paying attention. If Woke virtue were a stock it would be running neck-and-neck with Tesla (currently valued at $1 T.) And virtue logic says that you, the unvaxxed, must protect me, the pious, by taking needles like a junkie when told to do so by Joe Biden, who can't remember Long Beach, Ca., is where all the container ships are.
The merits of vax or no-vax have been argued in this space before. Not so much in the puppy mill of the Media Party, however. Plummeting deaths and infection rates do not faze those checking out railway schedules for their neighbours. So we'll forgo that fruitless exercise for now.
What is different, however, is the emergence of voices— on the progressive left and elsewhere—who are noticing that perhaps the whole thing has gone too far, too fast. Barack Obama warns while change can't come soon enough for some Americans, for others it might be scary". "You end up having, on the one hand, change happening very rapidly, too rapidly for a big portion of the population," Obama said during a "CBS Mornings" interview. Ya' think?
Late-night liberal icon Jon Stewart, too, has lately been pushing back, first smacking down his pupil Stephen Colbert over his dismissal of the Wuhan lab accident.
While that was festering he then visited CNN deity Jake Tapper, who was in the mood for a little #orangemanbad bashing. To Tapper's alarm Stewart told Tapper, whose network has been obsessed with Trump since 2015, that all this Trump noise is counterproductive to healing the nation's soul. Watch as English comedian/ satirist Russell Brand does play-by-play on Tapper's dismay.
HBO stalwart Bill Maher has likewise been unsparing with fellow lefties on his show. Sample: Maher describes the symptoms of progressaphobia. "Young people are unable to see that 'your dorm in 2021 is better than the South before the Civil War.'
But the least likely source of reductive criticism lately is none other than Russian president Vladimir Putin, who— it must be noted— has killed people he doesn't like. Speaking at the Valdai International Discussion Club's "Global Shake-up in the 21st Century" Vlad sadly noted that Woke America was headed to a place Russia knew well.
"This is something we saw in Russia. It happened in our country before the 1917 revolution; the Bolsheviks followed the dogmas of Marx and Engels. And they also declared that they would go in to change the traditional lifestyle, the political, the economic lifestyle, as well as the very notion of morality, the basic principles for a healthy society.
They were trying to destroy age and century-long values, revisiting the relationship between the people. They were encouraging informing on one's own beloved and families. It was hailed as the march of progress. And it was very popular across the world, and it was supported by many, as we see, it is happening right now.
It is with puzzlement that we see the practices Russia used to have and that we left behind in distant path. The fight for equality and against discrimination turns into an aggressive dogmatism on the brink of absurdity, when great authors of the past such as Shakespeare are no longer taught in schools and universities, because they announced as backward classics that did not understand the importance of gender or race."
Then this on free speech: ""Incidentally, the Bolsheviks were absolutely intolerant of other opinions, different from their own. I think this should remind you of something that is happening… (in) the 1920s, the Soviet couture Tagore came up with the so called 'Newspeak', and they thought that thereby they were building a new consciousness and coming up with new values, and they went so far that we feel the consequences up until now.
"There are some monstrous things when from a very young age, you teach to children that the boy can easily become a girl and you impose on them this selection, this choice. You push the parents aside and make the child take this decisions that can destroy their lives… all of that under the banner of progress, while some people just want to do that."
You go, Vlad. There is some grassroots pushback to uncontrolled Wokeism, tweets blogger Christina Pshaw: "One of the reasons (Florida) Governor (Ron) DeSantis is so popular is he knows what time it is. He understands the need to directly challenge false or misleading media narratives, and he does not hesitate to do that whenever it's warranted."
Despite the concerns of Obama and others, the virtue seekers of the U.S. and Canada seem complacent in the face of such caution. As conservative critic Mark Steyn observes of U.S. decline— and that of Canada, too. "The good news is that we're unlikely to get another decade of complacency, because, absent any serious pushback, we're transitioning from the 'gradually' to the 'suddenly' phase."
Hope everyone enjoys the ride into the 21st century version of Decline of the Hapsburg Empire.
Bruce Dowbiggin @dowbboy is the editor of Not The Public Broadcaster (http://www.notthepublicbroadcaster.com). The best-selling author of Cap In Hand is also a regular contributor to Sirius XM Canada Talks Ch. 167. A two-time winner of the Gemini Award as Canada's top television sports broadcaster. His 2020 book Personal Account with Tony Comper is nominated for the BBN Business Book of the Year in Canada. His new book with his son Evan is called InExact Science: The Six Most Compelling Draft Years In NHL History is now available on http://brucedowbigginbooks.ca/book-personalaccount.aspx
Presumed Authority: Would We Say Something That Wasn't True?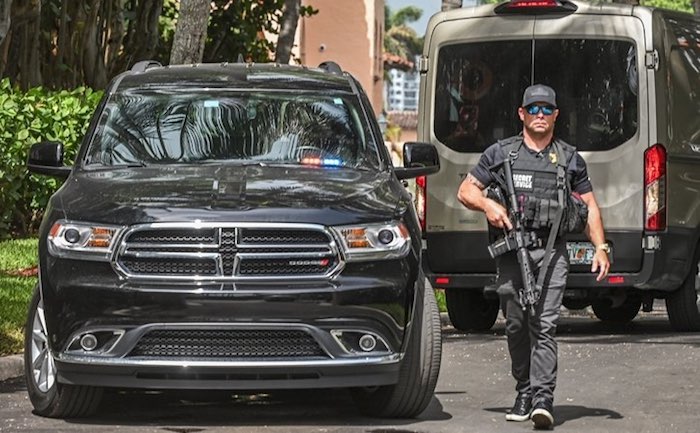 Sign up today for Not The Public Broadcaster newsletters. Hot takes/ cool slants on sports and current affairs. Have the latest columns delivered to your mail box. Tell your friends to join, too. Always provocative, always independent. https://share.hsforms.com/16edbhhC3TTKg6jAaRyP7rActsj5
"The journalistic priesthood that's spent the last 6-7 years denouncing these people and their voters has done the opposite, proudly aligning itself with the hated inside, celebrating credentialism, and worst of all, cheering a censorship movement that's now proven to be an abject failure."— Matt Taibbi, taibbi.substack.com
Were the American Revolution fought today, not in 1776, it's likely that the current American establishment that raids the homes of former presidents would side with Mad King George III, not with the hot-blooded pursuers of freedom and independence in the Constitution. The Media Party's love of power, elitism and entitlement— from Stephen Colbert to SNL's appointed fools— would make even the 18th century British snobs seem like everyday folk.
Canadians (under the United Empire Loyalists tag) were still content to be ruled at long distance by an autocratic monarch incapacitated with porphyria. (Unless Joe Biden were available in Washington DC, in which case they might accept the zombie at close range.) Deference to authority has been Canada's abiding trait the past 235 years for those who skedaddled from Jefferson, Washington and Adams. In whatever guise— nutty Mackenzie King, huffy Pierre Trudeau or foppish Justin Trudeau— prime ministers have been able to count on the obsequious support of everyone from the original Confederation four-pack— and its media— if the alternative was being American.
Being American meaning a propensity for noisy debate, showy display and siccing the FBI on enemies. This sniffy condescension to all things American— while lapping up their charity— solidified the Family Compact's presumed superiority over those it governed.
Americans now have snobs, too. Whether sequestered at Hyannis Port, Hollywood, Aspen or Napa the special people thrive on punching-down elitism. But even before the Mar-A-Lago raid there was a sense the Media Party's noblesse oblige might have hit its expiry date. The vox populi is restless. Substack writer Matt Taibbi has seen it coming. "Donald Trump and Bernie Sanders both surged in 2016 when they described a country divided into a small corrupt establishment and everyone else, and declared themselves on the side of everyone else."
The Trump election by "everyone else" in 2016 signalled the shift. Gatekeepers accustomed to choosing the elected on Sunday morning talk shows became irrelevancies. They thought they'd dust Trump faster than you could say "raid Mar-A-Lago". Bad assumption. Somehow they failed to see how reviled they've become as they thrust Hillary Clinton or Al Gore at a totally disinterested world.
Taibbi chronicles the reason for the rapid 2016 decline of the self-appointed. "The mechanism that launched (Trump) from small plurality to victory in the general was a coverage avalanche that conferred elite disapproval in massive doses. The more times outlets like fivethirtyeight.com incorrectly insisted Trump couldn't be nominated because "voters are paying more attention," or the Washington Post ran headlines like, The three times Donald Trump demonstrated he was unfit for the presidency in last night's debate, the more he gained." Ending in stunning election.
Rather than amend their loathed status Team Obama continued to conjure up ciphers like Kamala Harris, Beto O'Rourke, Pete Buttigieg, Amy Klobuchar and Liz Cheney as the next great thing, unaware how repellent the governing class has become to regular America. When that failed they launched a censorship campaign.
This backwards strategy kept Trump populism alive. Example: The Trump era seemed over when he was removed from Twitter and Facebook shortly after Jan. 6. Instead, "Silenced Trump has only improved his electoral viability since". Orange Man Bad is now tracking in the 42-45 percent approval band— above anything during his presidency. His polling with blacks and latinos is at an all-time high.
Media Party attempts to use Florida governor Ron DeSantis to quell the Trump revival have been hampered by DeSantis refusing to play Topo Gigio to PBS/CNN/ MSNBC and the printed press. After the fraudulent Russiagate narrative it marks an end of their presumed privilege. Daffy King George would be proud.
In Canada the irrelevance of the Trudeau-bought media is still a buried story. To those paying attention the Trucker Convoy was the watershed. The anointed CBC/ CTV/ Global shills in the 416/613 praised Trudeau's abrogation of civil rights against mainstream Canada and cheered the jailing of Convoy leaders. (One CBC host, who suggested the Convoy was a Putin plot, was promoted.) A withering international barrage of criticism from even the Bill Mahers of U.S. media failed to sober them to their corrupt irrelevance.
The current attempt to tame populist fires is the left-leaning media's swooning for played-out 1990s man Jean Charest as the answer to Conservative electoral dreams. Charest is what a liberal thinks a Conservative should be. Namely, defeated. But CBC panels and G&M editorials caution against rejecting Charest's sober experience in favour of fiery Pierre Poilievre.
"Canada is different" says the Ottawa consultant class when faced with the Trump menace. Not if you've paid attention since social media freed up voices banned from "proper" journalistic society. Trudeau's plunging polls and Liberal collapse are written off as a cycle that will disappear. Don't count on it. Just ask Doug Ford.
Taibbi sums up the wilful denial. "This new press that forgives its own mistakes but cheers lifetime bans for others needs to realize it's achieving negative influence in the process. Failure to stare that dynamic in the face means they're sure to repeat the error over and over, remaining in their beloved roles as gatekeepers, only in reverse."
Bruce Dowbiggin @dowbboy is the editor of Not The Public Broadcaster (http://www.notthepublicbroadcaster.com). A two-time winner of the Gemini Award as Canada's top television sports broadcaster, he's a regular contributor to Sirius XM Canada Talks Ch. 167. Inexact Science: The Six Most Compelling Draft YearsIn NHL History, , his new book with his son Evan, was voted the eighth best professional hockey book of by bookauthority.org . His 2004 book Money Players was voted seventh best, and is available via http://brucedowbigginbooks.ca/book-personalaccount.aspx
Force Play: The Vaccines And The Damage Done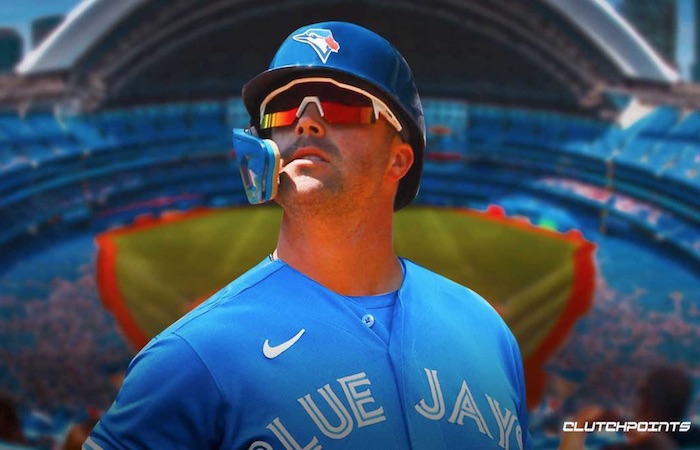 Sign up today for Not The Public Broadcaster newsletters. Hot takes/ cool slants on sports and current affairs. Have the latest columns delivered to your mail box. Tell your friends to join, too. Always provocative, always independent. https://share.hsforms.com/16edbhhC3TTKg6jAaRyP7rActsj5
Warning: This article could contain Covid-19 heresy. Readers are asked to take precautions. The Whit Merrifield crisis is over. The Toronto Blue Jays latest infield acquisition from Kansas City got a COVID-19 vaccine and can now play in his new team's home games. Provided he doesn't get COVID-19 all the same. Or have a freak heart problem. But we digress.
Canada has not allowed dozens of unvaccinated MLB players to play against the Blue Jays at Rogers Centre— including Merrifield when the Royals visited in July. (Similar bans affected unvaxed NBA and NHL players entering Canada.) But Merrifield wanted to play in the MLB postseason, so he relented to Trudeau's pressure and took the shot.
Merrifield's stubbornness mirrors how pig-headed Canada has been in employing its standard— vaccines uber alles— that clearly has little remaining basis in The Science®, if it ever did. Newly released documents obtained by former NY Times reporter Bari Weiss show that "in the days leading up to the implementation of the (Canadian) travel mandate, transportation officials were frantically looking for a rationale for it. They came up short."
Further, "no one in the 'COVID Recovery unit', which was responsible for enacting the policy, had any training in epidemiology or public health… instead, the director-general has a degree in literature." The real decision, said a member of the unit, came from above. "A senior official in the prime minister's Cabinet or possibly the prime minister himself had ordered COVID Recovery to impose the travel mandate… I'm not at liberty to disclose anything that is subject to cabinet confidence."
It's the same in the U.S. Food and Drug Administration documents newly obtained show the agency knew almost nothing about how well mRNA boosters might work when it okayed them. Or why travel lockdowns work. As we reported here in "Revise, Hide, Resubmit" White House Task Force member Deborah Birx simply lied to the the president about having evidence to prolong lockdowns. "We had to make these (moves) palatable to the administration by avoiding the obvious appearance of a full Italian lockdown… We were playing a game of chess in which the success of each move was predicated on the one before it."
Dilbert cartoonist/ social media star Scott Adams sums up the confusion of ordinary folks."Regarding vaccinations, people I don't trust say they have access to data I am not allowed to see, and because of that I should be concerned about the risks."
Not that it mattered in Whit Merrifield's case. It could have been 2020 as far as Health Canada is concerned. Even as we learn that multiple vaccinations do not prevent re-infection (POTUS Joe Biden is five shots in and sick again) or that the scientific evidence for vaccine efficacy was always missing, Justin Trudeau still stands like a Stalinist wall against revising earlier bans on the un-vaxxed.
What are the odds he'll revisit his Convoy-inducing policies? He only just relented on allowing Canadians to fly domestically without a vaccine. The PM himself goes maskless in Costa Rica, begging the question why he adheres to a liberal standard on holiday while the plebs— and baseball players— back home must obey his diktats on Covid prevention.
The Science®, people!! No jab, no journey to Canada's Blunderland. And No Talking!!
Maybe not. The vaccines have short-term benefits of six or eight weeks. After that Health Canada and the CDC claim they lessen the impact of the virus— but millions still get sick or die. That's nothing like the powers Health Canada and Trudeau attributed to them when rushing them into the market. Increasing evidence shows that the vax cures for Covid-19 and its variants might be worse than the virus. Millions getting the virus a second, third or fifth time belies those assurances. Or the threats of expulsion that accompanied them.
Estimates now suggest as many as 40,000 certified deaths worldwide may have resulted from "vaccine injuries". Meanwhile, five surveys of the American public, totalling over 2,500 people, show that while 4.4 percent of respondents reported that someone in their household had died from COVID-19; 8.9 percent said someone had died as a result of Covid vaccination.
What's going on here? Researcher/ author Alex Berenson notes that funeral giant Service Corporation is showing excess deaths persisting into year three of the pandemic. But not from Covid-19. "Smoking and obesity take decades to kill, and drinking usually takes a decade or more," says Berenson, who was banned from Twitter for Wrong Think. "Overdoses are way up and traffic accidents are higher too, but not nearly enough to account for the overall rise in deaths.
"Gee, I wonder what could be leading to all the excess non-Covid deaths we've suddenly seen in the last 12 months, not just in the United States but all over Western Europe and Australia too? Something definitely changed near the end of 2020, I just wish I could remember what…"
Lincoln National Insurance has reported a 63 percent increase in the rate of death claims for their customers. "The only new thing that's happened in 2021," says Baylor University cardiologist Dr. Peter McCullough, "is the Covid vaccine." The one that Trudeau insists you get or lose your job or liberty to travel.
Berenson notes another head scratcher. "The poor countries that avoided the mRNA shots have largely put Covid behind them, while wealthy countries navigate their fifth or sixth or seventh waves. (India: lots of people, no mRNA vaccines, no boosters, no second boosters, no super-special Omicron boosters, not so much Covid!)"
The previous antidote for believers in The Science® was banning or censoring this research. "California's Medical Board, has been extorting MDs not to speak out against actual COVID misinformation by labeling what we say as misinformation and threatening licenses to practice," says Dr. Jay Bhattacharya. "Docs just sued the medical board. Read the suit. Brilliant!"
The establishment in the person of globe-trotting/ no-masking Trudeau is making a bet on many levels that it can bluff through its agenda. It is testing social will. The results may prove bracing to those like Trudeau who presume authority for themselves as a right of his class.
Bruce Dowbiggin @dowbboy is the editor of Not The Public Broadcaster (http://www.notthepublicbroadcaster.com). A two-time winner of the Gemini Award as Canada's top television sports broadcaster, he's a regular contributor to Sirius XM Canada Talks Ch. 167. Inexact Science: The Six Most Compelling Draft YearsIn NHL History, , his new book with his son Evan, was voted the eighth best professional hockey book by bookauthority.org . His 2004 book Money Players was voted seventh best, and is available via http://brucedowbigginbooks.ca/book-personalaccount.aspx