Westerner Days Attractions… multiple blasts from the past!
From Westerner Park Communications
Dinosaurs Unearthed: Predator Versus Prey
July 17 – 21, 2019


Roaring into Red Deer this July…
Dinosaurs Unearthed : Predator versus Prey will be a part of Westerner
Days 2019! Come face-to-face-to-teeth with 26 life-sized animatronic
dinosaurs and over 20 fossils in this new and exciting exhibition.
Discover which dinosaurs fought each other, and the damage they
created backed by Palaeontologist's research. Meet some species from
the Jurassic and the Cretaceous – and from around the world. Compare
your weight, or the weight of your entire family, to a T. rex!
Westerner Days Fair & Exposition
July 17 – 21, 2019



Westerner Days is Central Alberta's largest summer celebration with five days of top quality, truly authentic, action-packed entertainment! This
event has everything that people are looking for in summer festivities –
live entertainment, midway rides, free entertainment, nightly Pony
Chuckwagon Races, good food and great company!
Volunteer at Westerner Days
July 17 – 21 2019


With summer approaching quick, that means the planning for Westerner Days Fair & Exposition 2019 is well underway! Each year, Central
Alberta's Largest Summer Celebration attracts nearly 100,000 visitors to
Westerner Park. This summer-staple event is made possible through
efforts of the many dedicated volunteers in our community.

This summer-staple event is made possible through efforts of the many
dedicated volunteers in our community. Westerner Park would like to
invite your organization to volunteer at the Saputo Kid's Corral during
Westerner Days, July 17-21!
Best Dressed Business | Westerner Days 2019
July 17 – 21, 2019


Let's get creative! Decorate your business during Westerner Days and
have your team sport their best Western attire to participate in our
annual Best Dressed Business contest. The winning business will receive Westerner Days 2019 gate admission passes for their staff, plus bragging rights for the entire year!

Off-site Events | Westerner Days 2019Westerner Days Fair & Exposition invites your business or organization to host an off-site event!Hosting an off-site event offers businesses the opportunity to unite the community together in partnership with Central Alberta's largest summer celebration – Westerner Days Fair & Exposition.
Upcoming Events at Westerner Park June/July 2019
Today is the day! Someone supporting the Child Advocacy Centre is going to win a huge jackpot!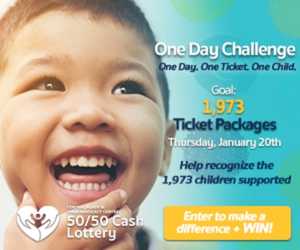 Or Call 587-272-2233
Phone lines will be open from 9:00AM – 7:30PM MTN
#CACACOneDayChallenge UPDATE
We are currently at
603
ticket packages
Goal: 1,973
We're almost half way there! Will you help us reach our goal!? Let's make a big push this afternoon to meet the challenge for these kiddos!
Thank you to those who took the Challenge and have already purchased!
Phone lines have been busy, so feel free to leave a voicemail with your details and we'll get back to you as soon as we can!
Visit our lottery website for more information, an updated list of winning numbers, and the full list of lottery rules! Or call 587-272-2233.
*Please Note: Phone lines are operated by CAC Staff. Open from 9AM – 4PM Monday – Friday. Please leave a voicemail with a detailed message & we will return your call as soon as possible.
Lottery License #578482
Skills that maintain healthy relationships
Learn ways to improve your relationship skills using the acronym DEARMAN and GIVE, from the DBT therapy perspective, presented by a PCN Mental Health Counselor, Lana.
Interpersonal Effectiveness Skills
Learning to get along with others while also asserting your own needs is essential to healthy relationships. It can be difficult to balance your own needs and the needs of others. How can you get what you need without being aggressive or neglecting of the needs of others? There are three sets of skills you will learn to help achieve this goal: objective effectiveness, relationship effectiveness, and self-respect effectiveness.