We Have Met The Goalies, And The Goalies Have Won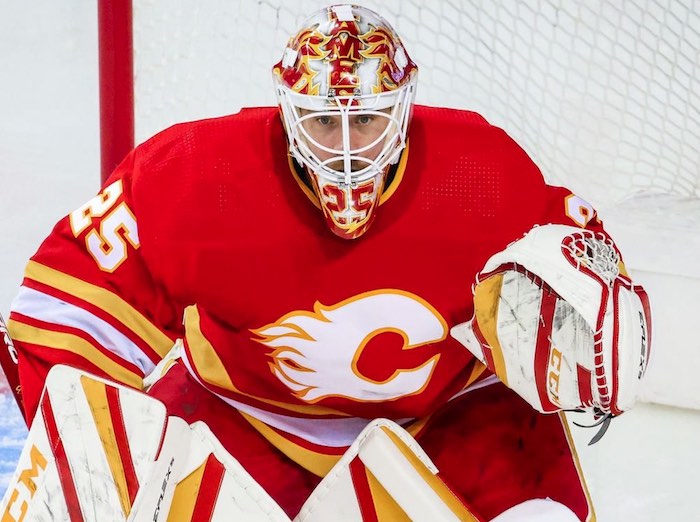 The NHL's problem, Boston Bruins GM legend Harry Sinden told us years ago, is that there are 30 teams. But just one Stanley Cup. That makes for a lot of disappointment.
As Toronto fans can now attest, that disappointment stings worst when you have a team with a likely Hart Trophy winner and an impressive regular season. By rights a healthy Leafs squad should have disposed of the defending champions from Tampa Bay, who finished five points below them in the standings.
But the NHL is no place for favourites. Analytics have found that, generally, you'd have to play a best-of-51 series before the higher-seeded NHL team would have the advantage. (The NBA is much more favourable to the chalk.) So, given enough time Toronto would have outlasted the Lightning. It could/ would have taken till August to do so, however.
Why? Because the NHL— despite fitful attempts to redress this discrepancy— has created a Frankenstein playoff model that allows lesser teams to clog the ice, funnel shots from bad angles and get away with fouls that wouldn't stand in the regular season. Using the rules today, a defensive-minded team can clog the front of the net, blocking as many shots as does their goalie.
In Toronto's Game 7 loss to Tampa, the Leafs directed 57 shots at impenetrable goalie Andrei Vasilevsky. He stopped 30 of 31 that reached him. His defence almost matched him, blocking 26 shots. (Toronto blocked 13 shots while goalie Campbell stopped 20 of 22 shots that rewashed him.)
Toronto buzzed the scoring zone, dominating puck possession. They dominated faceoffs, winning 61.8 percent. In the end it meant zilch, be cause Vasilevsky was a brick wall.
It was the same for the Pacific Conference champion Calgary Flames against 23-year-old goalie Jake Oettinger and the Dallas Stars— who only snuck over .500 on the final day of the season. In Game 7 Calgary sent 129 shots toward the net, with Oettinger making 64 saves into OT. And his defence blocked 32 Calgary shots on Sunday.
On average the Flames outshot the Stars (272 shots) by over 20 shots in each of the seven games. Yet the lower-rated Dallas almost escaped with the series win, because Oettinger was otherworldly. It took a bad-angle goal from Johnny Gaudreau in OT to propel the favoured Flames to a Round 2 Battle of Alberta with Edmonton.
The NHL shows no inclination to reward hight-ranked teams, preferring to lionize the grinders and bangers by letting them hit opponents late and charging guys along the boards. If there were a goal that epitomized this credo it has to be Gm.4 of the Kings/ Oilers series when Carl Grundstrom slid on his belly into goalie Mike Smith, pushing the puck under the Oilers goalie with a two-handed shove. Ugly? Yes, but effective against the massive goalies.
Of course, what are scorers to do when faced with 6-foot-5 goalies like Smith and his towering peers blotting out the sun? The epidemic of skilled giants wearing huge equipment has led to teams not shooting till they can screen the goalie or knock in a rebound. It was something we wrote about in February of 2021 following publication of an article by Ken Dryden in The Atlantic entitled "Hockey Has a Gigantic-Goalie Problem".
"The problem isn't the game. The problem is the goalie, who is changing the game", declared Dryden. "This game, one that allows for such speed and grace, one that has so much open ice, is now utterly congested… Never in hockey's history has a tail so wagged the dog."
Dryden reviews the evolution of the position from goalies' bodies protruding above the cross bar to having their entire body below it. "Pads that had been made of heavy leather, deer hair, and felt were replaced with nylon, plastic, and foam rubber. These lighter materials, which made the pads less awkward to move around in and less tiring to wear, could then also be made bigger. And bigger equipment, covering a body now in position below the bar, filled even more space."
Dryden explains how a properly positioned 6-foot-3 or taller goalie can now block all avenues for the puck— from his knees. "But really, in that equipment, with those body strategies, why get up? Why move? What better puck-blocking position could he take?"
The response from coaches and shooters? "Rush the net with multiple offensive players, multiple defensive players will go with them, multiple arms, legs, and bodies will jostle in front of the goalie, and the remaining shooters, distant from the net, will fire away hoping to thread the needle, hoping the goalie doesn't see the needle being threaded, because if he does, he'll stop it
It's not a formula Dryden likes. "All the players' amazing skills, developed in hours of practice, visualizing and dreaming in basements, on roads and local rinks, in drills with coaches and expert teachers, their minds and hands now able to move as fast as their feet, to find and use all the open ice that is there. But with so little open ice where open ice matters, for what?"
He contrasts how basketball solved its size problem: introducing the three-point line to open up scoring in what was becoming a stalemate beneath the hoop. "If a big guy can't pass and shoot, there's no place for him. With big guys dispersed and away from the basket, little guys now even get rebounds. All 10 players are involved. All 10 players can have a role. All 10 players, on the best teams, and on even better teams in the future, need to have a role to win. This NBA game, played on a much smaller surface than a hockey rink, is now far more open, much less congested."
Dryden's solution is a reluctant one. "The clever cat-and-mouse game between goalies and shooters has run its constructive course. The goalies, by winning, have changed the game." So the net must be made bigger. "Maybe only six inches or a foot wider, maybe only six inches higher. And only for those in junior and college leagues and above."
Whether the NHL can see beyond its cherished myths of grinders and role players to admit it has a problem is the question. A question that, as long as Gary Bettman is commissioner, will never be answered.
Bruce Dowbiggin @dowbboy is the editor of Not The Public Broadcaster (http://www.notthepublicbroadcaster.com). The best-selling author was nominated for the BBN Business Book award of 2020 for Personal Account with Tony Comper. A two-time winner of the Gemini Award as Canada's top television sports broadcaster, he's also a regular contributor to Sirius XM Canada Talks Ch. 167. His new book with his son Evan Inexact Science: The Six Most Compelling Draft Years In NHL History is now available on http://brucedowbigginbooks.ca/book-personalaccount.aspx
Hockey Canada's Own Goal: Burying The Lawsuit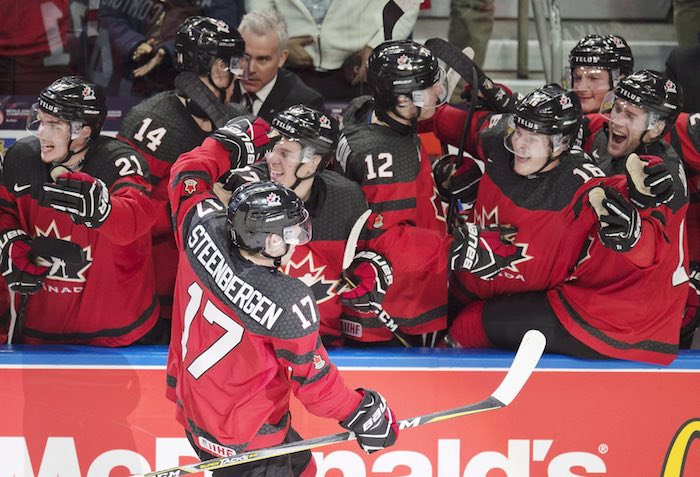 Why in the name of Aurel Joliat would a sports organization want to put itself in the hands of the McHale's Navy of governments? Namely, Justin Trudeau's faculty lounge. But that's what Hockey Canada has done. Its neglect and incompetence in a recent sexual assault allegation against members of the 2018 WJC champion team seems to have been asking for trouble.
Hockey Canada's access to public funds (HC gets 6 percent of its funds from the government) is now frozen by the federal government, effective immediately, over its response to the alleged sexual assault and a subsequent out-of-court settlement last month after a woman claimed she was assaulted by members of the country's 2018 gold-medal winning world junior hockey team in June of that year at a gala in London, Ont.
And why, after the Chicago Blackhawks sexual abuse scandal that surfaced last year, has the NHL once again been shown incompetent in dealing with a sexual assault allegation? Twenty-two members of the 2017-18 junior squad in question were NHL draft picks. While we don't know the eight in question one only has to peruse the roster of that team to realize a number of the players are stars in the NHL at the moment.
In the absence of evidence otherwise, all members of that team are under suspicion. (The woman, who decided against speaking with police or HC investigators, chose not to identify the players.) CBC reports, "The woman, now 24, was seeking $3.55 million in damages from Hockey Canada, the Canadian Hockey League and the unnamed players. Details of the settlement have not been made public".
Which looks bad enough on the organization trusted to handle both men's and women's hockey in this country. But then the HC suits appeared in front of a House of Commons committee to throw a little accelerant on the fire. Outgoing HC chairman Tom Renney told MPs that HC had hired an outside law firm in 2018 to help it with the allegation that— so far— has produced no criminal charges.
HC president Scott Smith— who said Sport Canada had been notified of the allegation in 2019— testified, "players present at the event in London were 'strongly encouraged' to participate, but it was not mandated. (Renney initially testified that between four and six of the 19 players in question spoke with investigators before Smith indicated later the number was 12 or 13.) He added that HC does not know the identity of the eight John Does listed in the lawsuit.
Needless to say the voluntary nature of testimony caused heads to explode among the politicians. "We were all expecting answers to all the questions, the many questions, that we have regarding how they handled the whole situation when they testified," Sport Minister Pascal St. St-Onge told reporters. "Unfortunately, we did not receive many answers… But we did learn a few things."
Such as HC saying that public funds (HC got $ 14 M. From the feds in 2020-21) had not been used to settle the lawsuit. St. Onge was not mollified. And so funding was frozen pending a forensic audit and fuller explanations of the HC's handling of the incident. "The fact that they haven't been identified sort of shocks me," added Liberal MP Anthony Housefather, a member of the committee.
HC might have predicted the volatility of the allegations. Previous sexual abuse cases such as former coach Graham James' abuse of Theo Fleury, Sheldon Kennedy and others in the 1980s produced national outrage— and HC protocols on how to deal with future incidents. While it appears that HC followed some protocols of conducting an independent investigation, the revelation that players involved were not compelled to testify beggars the imagination.
With the euphoria of the Stanley Cup, Memorial Cup and IIHF World Championships now dissipating, hard questions need to be asked. The innocent should have the shroud removed from their reputations. Those who sought anonymity in the lawsuit need to face NHL sanctions. And Hockey Canada needs to understand yet again that carrying the flag for Canada in world hockey only covers them so far.
Bruce Dowbiggin @dowbboy is the editor of Not The Public Broadcaster (http://www.notthepublicbroadcaster.com). The best-selling author was nominated for the BBN Business Book award of 2020 for Personal Account with Tony Comper. A two-time winner of the Gemini Award as Canada's top television sports broadcaster, he's also a regular contributor to Sirius XM Canada Talks Ch. 167. His new book with his son Evan Inexact Science: The Six Most Compelling Draft Years In NHL History is now available on http://brucedowbigginbooks.ca/book-personalaccount.aspx
Exit Stage Right: Bordering On A Change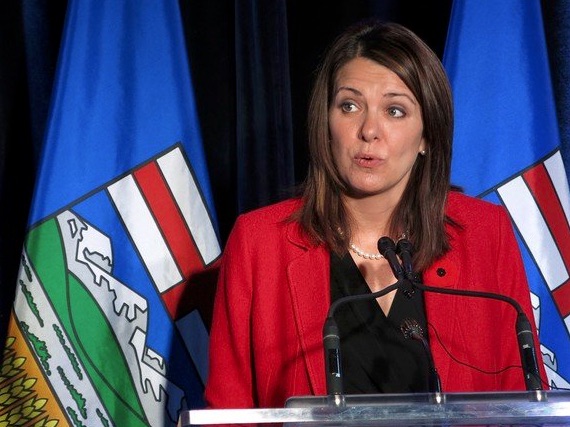 !!Sign up today for Not The Public Broadcaster newsletters. Hot takes and cool slants on sports and current affairs. Have the latest columns delivered to your mail box. Tell your friends to join, too. Always provocative, always independent. https://share.hsforms.com/16edbhhC3TTKg6jAaRyP7rActsj5 !!
"There's something happening here. What it is ain't exactly clear." Buffalo Springfield
In a delightful irony the hippy ode to 1960s Richard Nixon tyrant-obsession is now applicable to 2020s Woke oppression. While the Left still reminisces about its rebellious past it has in fact morphed into the Establishment Party. The smugness of the new symmetry was summed up in Montreal by F1 driver Sebastian Vettel, whose team is sponsored by Saudi Aramco (the world's largest petroleum producer) criticizing Alberta's energy industry for sins against Gaia.
Short of a miracle, nothing will penetrate this orb of virtue. These onetime radicals have closed the information loop; nothing is getting in now. The View's self-image as truth speakers for the power grid is locked in for life, contrary information be damned.
Meanwhile the former party of Wall Steet/ Bay Street is now churning with revolutionary foment about sovereignty and secession. While pundits will say that this right-wing pushback has happened in the past— see: Social Credit Party/ Reform Party— there is a dark commitment contained in the current crisis.
The elites of Ottawa and DC saw Donald Trump as a rogue Gilgamesh bent on conquering gullible conservatives, but he was instead a messenger from the middle class to the elites that they have failed the people who don't fly private jets. Instead of heeding the warning the Left condemned Trump, believing his demise would spell the end of the rebellion.
Fat chance. Faster than you can say Ron DeSantis, governments in affected regions are setting out the terms of their continued cooperation with the elites. While Elon Musk points Twitter away from its advocacy role as establishment censors, grassroots movements are staking out a challenge.
In Alberta, where Jason Kenney's half-hearted attempts to articulate the province's resentment at having its energy industry sacrificed to foreign grad students and Marxists, a potential successor is being blunt on where she's going. Enter former Wildrose leader Danielle Smith, now running for the United Conservative Party leadership. "On Day One, I'm introducing the Alberta Sovereignty Act, authorizing our provincial government to refuse to enforce any federal law or policy that attacks Alberta's interest or our provincial rights."
Smith sees Quebec's rejection of federal rights & freedoms and British Columbia's lax enforcement of cannabis laws prior to legalization as a pathway in which Alberta could opt to dodge federal law. "It seems to me we've established a precedent that laws that do not work in a particular jurisdiction, that the province has the latitude to either seek an exemption or say it won't apply," Smith said. She pointed to Quebec's Bill 96, which insists on French supremacy in the province, as examples for Alberta to follow.
Jesse Kline in the National Post (a sovereignty sceptic) outlined the issues: "Alberta's grievances are very real. Our electoral system gives more weight to voters in Quebec and Atlantic Canada than in the West. The Senate, which is supposed to be regionally represented, affords twice as many seats to Ontario and Quebec as all the western provinces combined.
"The equalization system is full of baked-in inequalities that put Alberta at a disadvantage. And if Alberta's oil and gas industry isn't being attacked by the openly hostile Liberal government in Ottawa, it's being stymied by the other provinces."
Legal scholars were quick to dampen enthusiasm for the proposal. "The idea is frankly so absurd and untenable I'm not even sure it would create a crisis, because it would be laughed out of court too quickly for a crisis to develop," says Emmett Macfarlane, a constitutional law expert at the University of Waterloo.
The usual media suspects, too, are tut-tutting the notion. They repeat the hoary clichés from Meech Lake days about "a peaceful, prosperous and democratic country that has withstood the test of time."
In this gauzy nostalgia there seems to be little realization at the heart of federal power in Ottawa that they're losing the country. That, maybe, siding with the guy who calls fellow citizens fascists, Nazis, anti-science and worse—then goes and hides in a bunker while you get honked at— is not a legal problem but a moral one.
How far would Trudeau's federal government be willing to go in punishing elected officials in Alberta and perhaps Saskatchewan who defy them? Having the law on your side is one thing. Enforcing it is another. Waging economic war against the West on behalf of Ontario only perpetuates the grievances of the West and splits the nation further. Sovereignty author Barry Cooper did the math. "Indeed, that is the whole point. The Canadian Constitution has never worked in favour of Albertans, so it needs to be changed."
Meanwhile, Texas Republicans, smarting over the porous border with Mexico and their own GOP senators voting to erode the Second Amendment are drawing their own line in in the dust. In a recent document, the state GOP called for a referendum on secession in 2023. The referendum will determine if Texas should "reassert its status as an independent nation."
"The legality of seceding is problematic," Eric McDaniel, associate professor of government at the University of Texas at Austin, told The Texas Tribune in 2016. "The Civil War played a very big role in establishing the power of the federal government and cementing that the federal government has the final say in these issues."
But halting the erosion of state sovereignty might be too late. A series of recent referenda have revealed that nine Oregon counties have voted to join Idaho, with another three to vote in November. Those counties— which make up 64 percent of Oregon's land mass— are fed up with Oregon's Uber-left government based on the coast and seek to join the more conservative Idaho.
This comes in concert with a wholesale exodus of people and businesses from high-tax blue states such as New York, Illinois and California to red states with lower taxes, less crime and fewer regulations. In Canada, urban Boomers are fleeing the major metro regions for rural Ontario or the Maritimes, convinced that the urban crime, soaring taxes and a crumbling infrastructure delivered by today's elites has seen its day.
As Buffalo Springfield said, " It starts when you're always afraid. Step out of line, the man come and take you away."
Bruce Dowbiggin @dowbboy is the editor of Not The Public Broadcaster (http://www.notthepublicbroadcaster.com). The best-selling author was nominated for the BBN Business Book award of 2020 for Personal Account with Tony Comper. A two-time winner of the Gemini Award as Canada's top television sports broadcaster, he's also a regular contributor to Sirius XM Canada Talks Ch. 167. His new book with his son Evan Inexact Science: The Six Most Compelling Draft Years In NHL History is now available on http://brucedowbigginbooks.ca/book-personalaccount.aspx