"US vs THEM" is an increasingly common philosophy today.
Councillor Handley mentioned that there was an atmosphere of "Us vs. Them" at the Westerner in regards to city hall. Partially deemed the reason for the Westerner's financial plight.
Hospitals and schools seem to have the "Us vs. Them" in regards to the province. Covid-19 brought it to the forefront.
Alberta Premier seems to fan the flames of "Us vs, Them" in regards to Ottawa. Yet Ottawa has been doling money to Alberta in far greater amounts than the province. Pipelines and Covid-19 are 2 examples.
I can continue with all kinds of issues, like Molly Banister recently, the Aquatic Centre to name but 2 more.
With all these protectionist sectors battling each other, the fact that there is only one group of taxpayers paying for all of it, is forgotten.
Susan Delacourt wrote a column on Trumpism which thrived under the "Us vs. Them" political culture.
She included in her column;
"Frank Graves, the EKOS pollster who has been doing an intense study of populism and its potential to surface in Canada, was not feeling complacent at all as the results rolled in from the Nov. 3 vote.
Graves and Michael Valpy wrote a piece on the eve of the vote last week, and the conclusion of that article was a warning and a prediction wrapped up in four words: "Trump is still competitive."
Quietly, methodically, Graves has been analyzing the component pieces of Trump's appeal and what feeds the political culture of grievance that the president championed.
Much of Graves' findings were published earlier this year in a paper for the University of Calgary's public-policy school — a paper that should be required reading for any Canadians of the "it can't happen here" way of thinking.
Graves has coined the phrase "ordered populism" to describe the Trump phenomenon and the paper's summary describes it this way:
"Ordered populism rests on the belief in a corrupt elite, and the idea that power needs to be wrested from this elite and returned to the people. Oriented toward authoritarianism, ordered populism emphasizes obedience, hostility toward outgroups, a desire to turn back the clock to a time of greater order in society, and a search for a strongman type to lead the return to a better time."
Does that type of politics exist in Canada? It sure does, Graves says, and it's been on the rise for the past few years. His research says that view is shared by as much as a third of the population and its ascent is accompanied by increases in polarization, inequality and a decline in the middle class."
The fact that we don't have a true "Trump" populist strongman here does not mean the voters do not seek one.
Our Premier tried using Trump style tactics to benefit the rich oil companies and executives. Unfortunately he appears to operate solely for the few, his inner circle, the elite, and ignores the needs of the populace.
The taxpayers are constantly being told "NO", yet it appears that there are the favored few who get everything. Public servants are being told they will be seeing a 4% cutback to their paycheque, but remember politicians, who voted themselves top up pay when their 1/3 tax subsidy ended. Home owners were deemed less important than the developer. Skaters seem more important than swimmers. Rich people need tax relief while poor people get benefits reduced.
Taxpayers in one area hear how in another area they are turning lemons into lemonade, but not here. I am talking about the county or Blackfalds , using low interest rates, low land prices, low bids to build now, at great savings, but the city says it can't happen here. Why not? They found millions to suddenly renovate city hall. Why not look beyond their limited circle and ask? City vs. County? Red Deer vs. Blackfalds?
If the county can save $800,000 on a $2.9 million bid, could we not look to see if we could save at that ratio, $24 million on a $90 million Aquatic centre. The city keeps talking about ice rinks, life spans of current ice rinks, well the last pool we opened was 20 years ago. Do we have any plans to replace our aging swimming pools? Skaters vs, swimmers?
Again the list goes on and on.
Every where you go there seems to be the "Us vs. Them" mentality.
Perhaps we should support those who are contrarian to the wishes of the elite. Is there an updated Trump out there to lead?
Just asking.
WHO's Global Digital Health Certification Network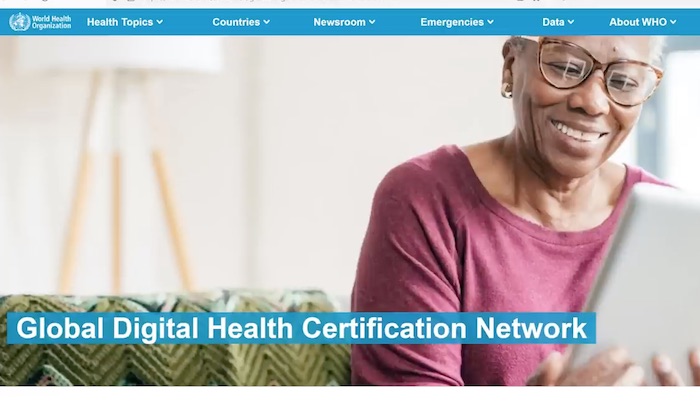 In order to prepare for a future pandemic, the WHO is looking to acquire your personal health information. This week, the World Health Organization and the European Union announced plans for the Global Digital Health Certification Network.
As British Health Researcher Dr. John Campbell explains, the plan is for the Global Digital Health Certificate to monitor the health status of everyone on the planet, and use this information to "facilitate global mobility". In other words there are plans to use your health status to determine your ability to travel, and to participate in other aspects of regular life.
With notes from the World Health Organization website, Dr. John Campbell explains the WHO's Global Digital Health Certification Network.
Dr. John Campbell's Presentation notes:
WHO's Global Digital Health Certification Network https://www.who.int/initiatives/globa…
WHO has established the Global Digital Health Certification Network (GDHCN). Open-source platform, built on robust & transparent standards, that establishes the first building block of digital public health infrastructure, for developing a wide range of digital products, for strengthening pandemic preparedness
Background Member States used digital COVID-19 test and vaccine certificates As the directing and coordinating authority on international health work, at the onset of the pandemic, WHO engaged with all WHO Regions to define overall guidance for such certificates and published the Digital Documentation of COVID-19 Certificates
https://www.who.int/publications/i/it… https://www.who.int/publications/i/it… there is a recognition of an existing gap, and continued need for a global mechanism, that can support bilateral verification of the provenance of health documents
The GDHCN may include Digitisation of the International Certificate of Vaccination or Prophylaxis, verification of prescriptions across borders
International Patient Summary Verification of vaccination certificates within and across borders Certification of public health professionals (through WHO Academy) Expanding such digital solutions will be essential to deliver better health for people across the globe.
The GDHCN has been designed to be interoperable with other existing regional networks EU-WHO digital partnership https://www.who.int/news/item/05-06-2…
• LIVE: WHO and @EU… https://commission.europa.eu/strategy… WHO and the European Commission have agreed to partner in digital health.
This partnership will work to technically develop the WHO system with a staged approach to cover additional use cases, In June 2023, WHO will take up the European Union (EU) system of digital COVID-19 certification to establish a global system, that will help facilitate global mobility
This is the first building block of the WHO Global Digital Health Certification Network (GDHCN)
Dr Tedros Adhanom Ghebreyesus WHO aims to offer all WHO Member States access, On the principles of equity, innovation, transparency and data protection and privacy Stella Kyriakides, Commissioner for Health and Food Safety
This partnership is an important step for the digital action plan of the EU Global Health Strategy, we contribute to digital health standards and interoperability globally
Thierry Breton, Commissioner for Internal Market The EU certificate … has also facilitated international travel and tourism I am pleased that the WHO will build on …. cutting-edge technology … to create a global tool against future pandemics
One of the key elements in the European Union's work against the COVID-19 pandemic has been digital COVID-19 certificates. WHO will facilitate this process globally under its own structure … allow the world to benefit from convergence of digital certificates. Expanding such digital solutions will be essential to deliver better health for citizens across the globe.
The WHO and the European Commission will work together to encourage maximum global uptake and participation.
Socialism Ruins The Environment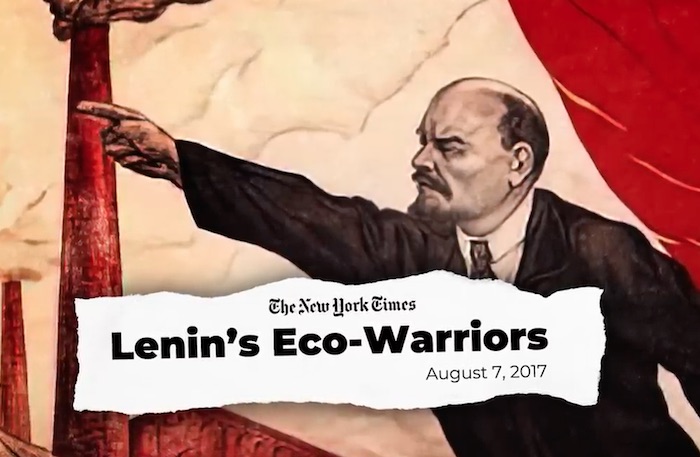 Socialists say they care about the environment. The real world shows that capitalism works better.
Saving the planet, I'm told, requires socialism! Greed "is literally destroying our planet," says Sen. Bernie Senders. We need "an environment that provides for all people, not just the privileged few!" says Rep. Alexandria Ocasio-Cortez. Sanders and AOC, as usual, have it backwards. Socialist governments have "the worst environmental record on the planet," says Tom Palmer, Executive Vice President of the Atlas Network. Here is evidence.
————
To get our new weekly video from Stossel TV, sign up here: https://www.johnstossel.com/#subscribe
————
After 40+ years of reporting, I now understand the importance of limited government and personal freedom.
——————————————
Libertarian journalist John Stossel created Stossel TV to explain liberty and free markets to young people. Prior to Stossel TV he hosted a show on Fox Business and co-anchored ABC's primetime newsmagazine show, 20/20.
Stossel's economic programs have been adapted into teaching kits by a non-profit organization, "Stossel in the Classroom." High school teachers in American public schools now use the videos to help educate their students on economics and economic freedom. They are seen by more than 12 million students every year.
Stossel has received 19 Emmy Awards and has been honored five times for excellence in consumer reporting by the National Press Club. Other honors include the George Polk Award for Outstanding Local Reporting and the George Foster Peabody Award.