UPDATE: Red Deer family found – safe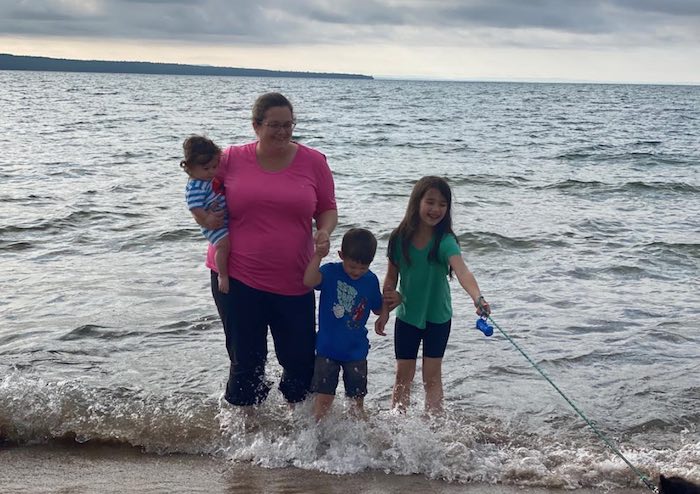 UPDATE!
RCMP are pleased to report that Susan, Deckard, Ryker, Emma, and Charlee have all been located safe. We would like to thank the public and media for their assistance.
Release from Red Deer RCMP
Red Deer RCMP request public assistance to locate missing mother with four children
On Dec. 5, 2022, Red Deer RCMP received a report from a concerned school representative that the whereabouts of a number of students from a family from Red Deer were unknown under concerning circumstances. The children were last seen in school earlier on Dec. 5, 2022.
Red Deer RCMP conducted an investigation and despite all efforts have been unable to locate Susan Lynn French (38) and her four children: Deckard French (11-months-old), Ryker French (3-years-old), Emma French (9-years-old) and Charlee French-Frank (12-years-old). Red Deer RCMP are concerned for their well-being. The family's current whereabouts are unknown.
Susan French is described as:
5'8" tall
240 lbs
Light complexion
Brown hair
Brown eyes
Deckard French (11 months) is described as:
Longer dark brown hair
Hazel eyes
Light complexion
Ryker French (3) is described as:
Short light brown hair
Blue eyes
Light complexion
Emma French (9) is described as:
Long dark brown hair
Brown eyes
Light complexion
Slim build
Charlee French-Frank is described as:
Long brown hair
Brown eyes
Light complexion
It is believed Susan may be driving a White 2014 Nissan Pathfinder bearing Alberta license plate CJS 5362.
Anyone with information concerning Susan or the children's whereabouts is asked to contact the Red Deer RCMP Detachment at 403-406-2200. If you want to remain anonymous, you can contact Crime Stoppers at 1-800-222-8477 (TIPS), online at www.P3Tips.com or by using the "P3 Tips" app available through the Apple App or Google Play Store.
Project Radar nets meth seizure in Red Deer, Lloydminster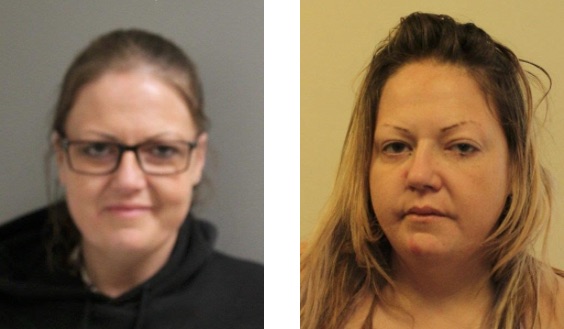 Suspect Katie Gowanlock still at large
From the Alberta Law Enforcement Response Team (ALERT)
A major methamphetamine and fentanyl seizure in Red Deer and Lloydminster has led to charges against three suspected drug dealers. ALERT's Project Radar resulted in the seizure of $335,000 worth of drugs.
Project Radar was a year and a half-long investigation by ALERT Red Deer's organized crime team, focused on disrupting drug trafficking activity in central Alberta. Nearly four kilograms of meth was seized along with more than 500 grams of fentanyl powder.
The following items were seized during the course of Project Radar:
3,751 grams of methamphetamine;
523 grams of fentanyl;
$1,500 cash.
Project Radar began in June 2021 in Red Deer and eventually expanded in scope as the group demonstrated ties to the Lloydminster drug market.
Two Red Deer homes were searched and two suspects were arrested, while one remains wanted on warrants. The most recent arrest took place on January 17, 2023, and ALERT received help from Red Deer RCMP and B.C.'s Combined Forces Special Enforcement Unit (CFSEU) Prince George.
Jaydon Harrison, 24 of Prince George, and Nikita Robertson, 24 of Edmonton, are each charged with multiple counts of drug trafficking.
Meanwhile, a warrant has been issued for Katie Gowanlock, as pictured above. The 40-year-old is charged with 10 counts of drug trafficking and is believed to be in the Central Alberta area.
Members of the public who suspect drug or gang activity in their community can call local police, or contact Crime Stoppers at 1-800-222-TIPS (8477). Crime Stoppers is always anonymous.
ALERT was established and is funded by the Alberta Government and is a compilation of the province's most sophisticated law enforcement resources committed to tackling serious and organized crime.
Amid neck hold controversy, Ottawa questioned about methods it wants RCMP to outlaw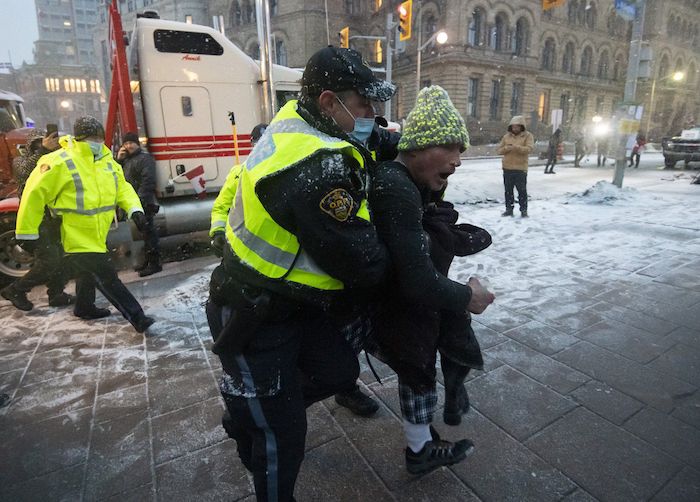 Ottawa – The federal government is facing questions about exactly what kind of force it is asking police to stop using, as the RCMP is criticized over its decision not to outlaw a controversial neck hold.
The RCMP says that it still allows officers to use the "carotid control" hold even though other forces, such as the Ontario Provincial Police, stopped using it three decades ago.
Public Safety Minister Marco Mendicino had directed Commissioner Brenda Lucki to bar police from using the method in a mandate letter last year.
He also asked RCMP to stop using two other tools — tear gas and rubber bullets — that have received less public attention.
Western University criminologist Michael Arntfield says the letter caused confusion because those are "outmoded" methods no longer used by police in Canada, and he is urging Mendicino to clarify whether he meant to ban less-lethal alternatives that the RCMP does use.
Mendicino's office has not responded to questions about the matter.
This report by The Canadian Press was first published Jan. 25, 2023.