Two Children Hurt In Collision With School Bus
By Sheldon Spackman
RCMP are investigating a collision between a van and school bus in Red Deer County on Friday afternoon that injured two children. It happened around 3:42 at the intersection of Township Road 370 and Range Road 32 in Red Deer County north of Spruceview.
Sylvan Lake RCMP along with Associated EMS and the Innisfail and Spruce View Fire Department's attended the scene, with the initial investigation determining that a west bound Chevy Uplander Van failed to yield at a Yield Sign and subsequently was struck on the driver`s side by a northbound School Bus. The van ended up on it's side in a ditch which was partially filled with water.
The Prairie Bus Lines school bus had 12 children on board ranging in age from 5-16 years old, with all of them assessed on scene by EMS and released with no injuries. The driver of the bus was also uninjured. Officials say students were on their way home from Spruce View School in the Chinooks Edge School Division.
The driver of the van was extricated from the vehicle by firefighters and was taken to hospital with unknown but non life threatening injuries while 2 young passengers also suffered minor injuries and were also transported to hospital for further assessment.
An investigation into the cause of the collision continues but no charges have been laid at this time.
Canadian Press NewsAlert: Senior officer who golfed with Vance steps aside from role
OTTAWA — A senior military officer who recently golfed with former defence chief Jonathan Vance is stepping aside from his role, but not from the Armed Forces overall.
Lt.-Gen. Mike Rouleau says in a statement that he is leaving his position as vice-chief of the defence staff immediately.
He says he will join the Canadian Armed Forces Transition Group, which helps members shift into civilian life.
Rouleau and Royal Canadian Navy commander Vice-Admiral Craig Baines had faced criticism for teeing off with Vance, who is under military police investigation for allegations of sexual misconduct.
More Coming.
This report by The Canadian Press was first published June 14, 2021.
The Canadian Press
CP NewsAlert: CFL votes to start 2021 season in August after meeting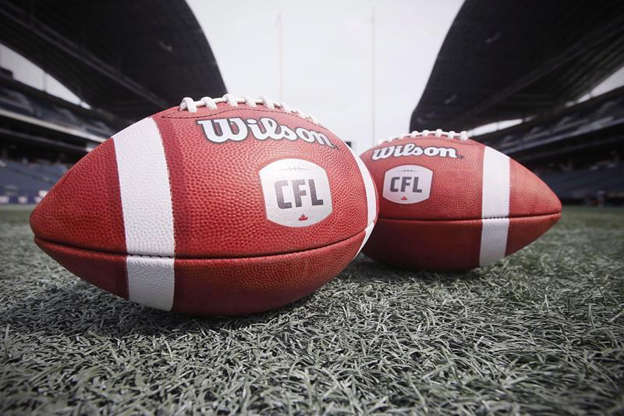 The CFL is going ahead with its 2021 season.
The league's board of governors have voted unanimously in favour of an amended collective bargaining agreement and starting the '21 campaign Aug. 5.
The CFL did not play in 2020 due to the COVID-19 pandemic.
The league unveiled plans in November for a full 18-game season that was to have started in June but later pushed back the start to August and reduced the number of games to 14.
The Grey Cup game was also pushed back from Nov. 21 to Dec. 12 in Hamilton.
More coming.
The Canadian Press