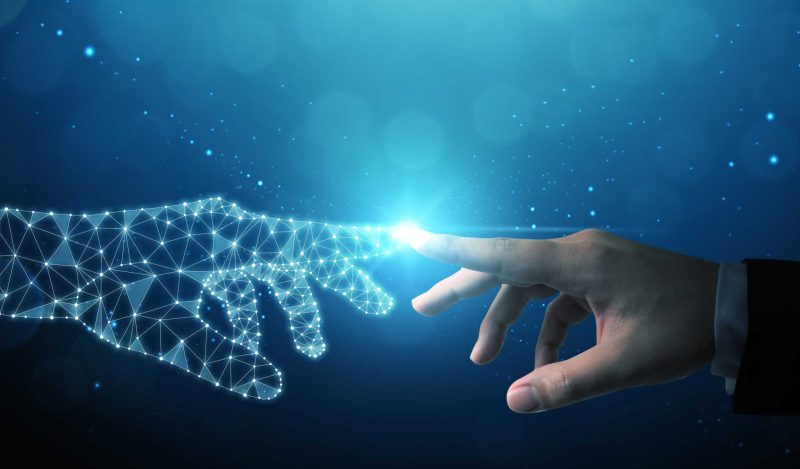 BY
JUSTIN HART
Thanksgiving weekend came and went in 2021. The soothsayers of Team Apocalypse were wrong again—the sky didn't fall. Whole populations of families who dared to get together to celebrate were not wiped out. But that didn't stop NIAID Director Dr. Anthony Fauci. The Covid fatality rate doesn't hold a candle to the risk of standing between Dr. Fauci and a camera. After a few softball questions the television host of CBS's Face the Nation asked Dr. Fauci about recent criticism of him from various corners. He replied:
So, it's easy to criticize, but they're really criticizing science because I represent science. That's dangerous. To me, that's more dangerous than the slings and the arrows that get thrown at me. I'm not going to be around here forever, but science is going to be here forever. And if you damage science, you are doing something very detrimental to society long after I leave. And that's what I worry about.[i]
It is indeed dangerous to claim to represent science. Science doesn't need sales reps, since it is the conceptualization of physical reality itself as determined by experiment and data. What Fauci truly represented is the authoritarian State with a capital "S."
Emails released through the Freedom of Information Act show Fauci to be a manipulative man of politics, deftly brushing off lengthy diatribes against him or mustering forces to push back on Team Reality. It really is quite the position to be in as the highest paid federal employee in history to call upon the systematic enterprise of knowledge known as "science" to shield you from criticism.[ii]
The damage wrought upon our science as an actual institution is incalculable. As Dr. Jay Bhattacharya noted: "The current generation of top public health leaders will need to step down before trust is restored."[iii]
The science is not what they say it is and you are not required to acquiesce to anyone's determinations but your own. Indeed, when someone declares themselves to be the voice of authority in all things—run.
Science and the Application of Science Are Not the Same Thing
One keen realization our society must grapple with is separating the science from the application of that science. The science may indeed dictate that we experienced the spread of a highly transmissible deadly viral aerosolized respiratory pathogen, but it does not follow that you need to lose your job after that. Or that we ought to destroy the economy of a country. Or deprive a generation of children of proper learning.
Dr. Scott Atlas was lambasted by Team Apocalypse again and again for not being a virologist, but he was not sent to the White House to fix "the science"—he was there to fix the policy. Indeed, Dr. Atlas had keen and deep expertise in the application of science to public policy, something Dr. Fauci has failed at again and again in his career.
Our Constitution affords US citizens many enumerated rights and protections in our pursuit of happiness. Many of these endowed freedoms are couched in language specifically protecting us from the government writ large. While courts might attest to some extreme event placing some of these rights into dormancy, it did not give Dr. Fauci the right to put our rights, indeed our whole Constitution, into a coma.
The Institutions Lie. And Lie. And Lie.
Myriad once-trusted institutions have suffered greatly under the boom which Dr. Fauci and company lowered onto the American people and, frankly, the world.
The CDC has lost immense trust on all sides. From Dr. Redfield's declaration that masks are better than vaccines to Dr. Walensky selling you a non-sterilizing sterilizing vaccine—this institution has wreaked the greatest havoc over the entire pandemic. They manipulated data, hid data, ignored data, invented data, deleted data, dismissed data, and all around succumbed to political pressure. Whether it was from teachers' unions or a meddling White House, the CDC failed to provide any real leadership. With a budget of billions and over twenty thousand employees the amount of work they produced was puny and questionable at every step.
The National Institute of Health (NIH) is another behemoth that needs a thorough cleaning. Their (now) former director, Francis Collins, penned the infamous email calling out the signers of the Great Barrington Declaration.
"This proposal from the three fringe epidemiologists . . . seems to be getting a lot of attention—and even a co-signature from Nobel Prize winner Mike Leavitt at Stanford. There needs to be a quick and devastating published take down of its premises," Collins ends the email: "Is it underway?"[iv]
If it wasn't, the establishment institutional heads got in gear and made sure to jumpstart the process of attempting to destroy the reputations of the signers, all manifestly qualified and fantastically credentialled scientists and doctors.
The National Institute of Allergy and Infectious Diseases (NIAID) headed by Dr. Fauci is one of the key culprits stalling any real progress on trust and communication around these vital topics. Fauci and Collins are keenly involved with all areas of research in this federal healthcare monstrosity and influence millions of dollars in grants given every year. No wonder the spectrum of literature produced here did little to further any alternate views on lockdowns, masking, vaccines, and other COVID-19 implementations. The folks setting the policy also hold the purse strings.
It was obvious from the get-go that the structure of our county-centric administration of health policy was going to be problematic. These local health directors and advisors have little if any accountability. They are unelected bureaucrats and were given immense powers over the lives of citizens in their areas. The replete inconsistency with how federal health policy and information was conveyed to the public is an embarrassment. These county entities were given massive outlays of taxpayer dollars for the fruitless effort of contact tracing. The impact was not just on our wallets. As Jay Bhattacharya noted: "Hospital staffing shortages are at least in part due to rigidly enforced vaccine mandates and to mass asymptomatic testing and contact tracing. How many more people must suffer because of the monomaniacal focus on COVID at the expense of public health?" Contact tracing at the county level became a de facto quarantine machine, especially for students.
Most did it, many of us knowing it was pointless. But the pointlessness became the point. Comply, or you are a bad person. Comply or it's no more school for you.
And comply many people did, thinking they would weather the madness, counting the cost on their hearts and spirits as worth the sacrifice for their children's education. One more stricture, and the schools will open. Follow one more edict and the playground tape will come off. And so it went for two plus years. So it still goes in many places. We were duped, but we also duped ourselves.
Public Trust Was Destroyed
The impact on the public trust is massive. Curiously, after the 2009 H1N1 debacle, an article was published on the NIH website entitled: "'Listen to the People:' Public Deliberation About Social Distancing Measures in a Pandemic"[v] The article notes the vital need for good and honest communication to the public about measures being taken the protect the citizenry. It notes: "Public engagement in ethically laden pandemic planning decisions may be important for transparency, creating public trust, improving compliance with public health orders, and ultimately, contributing to just outcomes."
Ya' think? This is something at which Fauci and company dramatically failed. At one point, early in the pandemic, Fauci advised against face masks but later admitted he was telling this "noble lie" to slow the impact on material needs and hospital settings. Honesty was a not a key feature of this pandemic.
The report continues: "We conducted focus groups with members of the public to characterize public perceptions about social distancing measures likely to be implemented during a pandemic. Participants expressed concerns about job security and economic strain on families if businesses or school closures are prolonged. They shared opposition to closure of religious organizations, citing the need for shared support and worship during times of crises."
It was all right there. It is on the website of the National Institute of Health.
They ignored all of it.
The report concludes: "Social distancing measures may be challenging to implement and sustain due to strains on family resources and lack of trust in government."
What a stark and terrible reminder that the institutions which prized themselves on public health damaged the public more than anything else. Your trust should be in the bedrock of our Constitution, not in some self-endowed title of "Science."
Reprinted from the author's Substack
The Plan: Lock You Down for 130 Days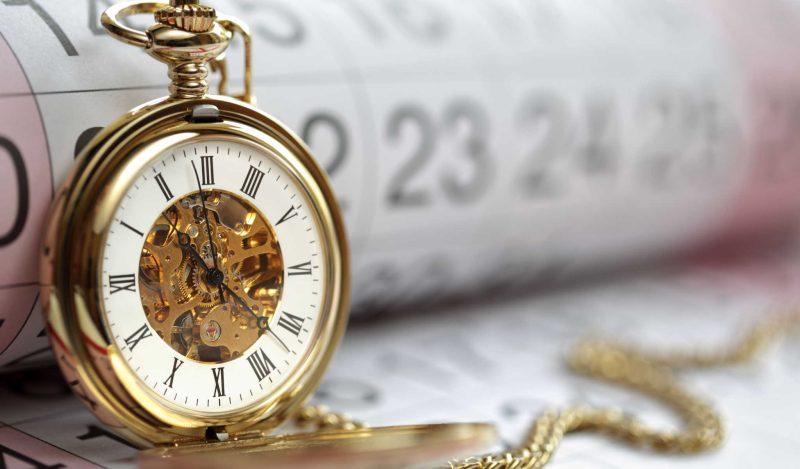 BY
JAYANTA BHATTACHARYA
What if the coronavirus pandemic was not a once-in-a-century event but the beginning of a new era of regular deadly respiratory viral pandemics? The Biden administration is already planning for this future. Last year, it unveiled a national strategy to develop pharmaceutical firms' capacity to create vaccines within 130 days of a pandemic emergency declaration.
The Biden plan enshrines former president Donald Trump's Operation Warp Speed as the model response for the next century of pandemics. Left unsaid is that, for the new pandemic plan to work as envisioned, it will require us to conduct dangerous gain-of-function research. It will also require cutting corners in the evaluation of the safety and efficacy of novel vaccines. And while the studies are underway, politicians will face tremendous pressure to impose draconian lockdowns to keep the population "safe."
In the case of COVID-19 vaccines, it took about a year for governments to deploy the jab at scale after scientists sequenced the virus. Scientists identified a vaccine target—fragments of the spike protein that the virus uses to access cells—by early January 2020, even before the WHO declared a worldwide pandemic.
This rapid response was only possible because some scientists already knew much about the novel virus. Despite heavy regulations limiting the work, the US National Institutes of Health had funded collaborations between the EcoHealth Alliance and the Wuhan Institute of Virology. They collected bat viruses from the wild, enhanced their function to study their potential, and designed vaccines before the viruses infected humans.
While there is controversy over whether this gain-of-function work is responsible for the COVID pandemic, there is no question this research is potentially dangerous. Even cautious scientists sometimes accidentally leak hazardous, highly infectious viruses into the surrounding community. In December 2021, for instance, the virus that causes COVID-19 accidentally leaked out of a laboratory in Taiwan, where scientists were researching the virus.
A promising vaccine target would be needed immediately after a disease outbreak for the Biden pandemic plan to work. For that to be possible, there will need to be permanent support for research enhancing the capacity of viruses to infect and kill humans. The possibility of a deadly laboratory leak will hang over humanity into perpetuity.
Furthermore, before any mass vaccination campaign, pharmaceutical firms must test the vaccines for safety. High-quality randomized, controlled studies are needed to make sure the vaccine works.
In 1954, Jonas Salk's group tested the vaccine in a million children before the polio mass vaccination campaign that effectively defanged the threat of polio to American children. Physicians need the results of these studies to provide accurate information to patients.
Operation Warp Speed cut red tape so that vaccine manufacturers could conduct these studies rapidly. The randomized trials cut some corners. For instance, the Pfizer and Moderna trials did not enroll enough people to determine whether the COVID vaccines reduce all-cause mortality.
Nor did they determine whether the vaccines stop disease transmission; a few months after the government deployed the vaccines, researchers found protection against infection was partial and short-lived. Each of these cut corners has since created policy controversies and uncertainty that better trials would have avoided. Because of the pressure to produce a vaccine within 130 days, President Biden's pandemic plan will likely force randomized trials on future vaccines to cut the same corners.
This policy effectively guarantees that lockdowns will return to the US in the event of a new pandemic. Though the lockdowns did not work to protect populations from getting or spreading COVID—after 2.5 years, nearly everyone in the US has had COVID—public health bureaucracies like the CDC have not repudiated the strategy.
Imagine the early days of the next pandemic, with public health and the media fomenting fear of a new pathogen. The impetus to close schools, businesses, churches, beaches, and parks will be irresistible, though the pitch will be "130 days until the vax" rather than "two weeks to flatten the curve."
When the vaccine finally arrives, the push to mass vaccinate for herd immunity will be enormous, even without evidence from the rushed trials that the vaccine provides long-lasting protection against disease transmission. This happened in 2021 with the COVID vaccine and would happen again amidst the pandemic panic. The government would push the vaccine even on populations at low risk from the novel pathogen. Mandates and discrimination against the unvaccinated would return, along with a fierce movement to resist them. The public's remaining trust in public health would shatter.
Rather than pursue this foolish policy, the Biden administration should adopt the traditional strategy for managing new respiratory-virus pandemics. This strategy involves quickly identifying high-risk groups and adopting creative strategies to protect them while not throwing the rest of society into panic.
The development of vaccines and treatments should be encouraged, but without imposing an artificial timeline that guarantees corners will be cut in evaluation. And most of all, lockdowns—a disaster for children, the poor, and the working class—should be excised from the public health toolkit forever.
A version of this piece appeared in Newsweek
The Fraying of the Liberal International Order
BY
RAMESH THAKUR
International politics is the struggle for the dominant normative architecture of world order based on the interplay of power, economic weight and ideas for imagining, designing and constructing the good international society. For several years now many analysts have commented on the looming demise of the liberal international order established at the end of the Second World War under US leadership.
Over the last several decades, wealth and power have been shifting inexorably from the West to the East and has produced a rebalancing of the world order. As the centre of gravity of world affairs shifted to the Asia-Pacific with China's dramatic climb up the ladder of great power status, many uncomfortable questions were raised about the capacity and willingness of Western powers to adapt to a Sinocentric order.
For the first time in centuries, it seemed, the global hegemon would not be Western, would not be a free market economy, would not be liberal democratic, and would not be part of the Anglosphere.
More recently, the Asia-Pacific conceptual framework has been reformulated into the Indo-Pacific as the Indian elephant finally joined the dance. Since 2014 and then again especially after the Russian invasion of Ukraine in February last year, the question of European security, political and economic architecture has reemerged as a frontline topic of discussion.
The return of the Russia question as a geopolitical priority has also been accompanied by the crumbling of almost all the main pillars of the global arms control complex of treaties, agreements, understandings and practices that had underpinned stability and brought predictability to major power relations in the nuclear age.
The AUKUS security pact linking Australia, the UK, and the US in a new security alliance, with the planned development of AUKUS-class nuclear-powered attack submarines, is both a reflection of changed geopolitical realities and, some argue, itself a threat to the global nonproliferation regime and a stimulus to fresh tensions in relations with China. British Prime Minister (PM) Rishi Sunak said at the announcement of the submarines deal in San Diego on March 13 that the growing security challenges confronting the world—"Russia's illegal invasion of Ukraine, China's growing assertiveness, the destabilising behaviour of Iran and North Korea"—"threaten to create a world codefined by danger, disorder and division."
For his part, President Xi Jinping accused the US of leading Western countries to engage in an "all-around containment, encirclement and suppression of China."
The Australian government described the AUKUS submarine project as "the single biggest investment in our defence capability in our history" that "represents a transformational moment for our nation." However, it could yet be sunk by six minefields lurking underwater: China's countermeasures, the time lag between the alleged imminence of the threat and the acquisition of the capability, the costs, the complexities of operating two different classes of submarines, the technological obsolescence of submarines that rely on undersea concealment, and domestic politics in the US and Australia.
Regional and global governance institutions can never be quarantined from the underlying structure of international geopolitical and economic orders. Nor have they proven themselves to be fully fit for the purpose of managing pressing global challenges and crises like wars, and potentially existential threats from nuclear weapons, climate-related disasters and pandemics.
To no one's surprise, the rising and revisionist powers wish to redesign the international governance institutions to inject their own interests, governing philosophies, and preferences. They also wish to relocate the control mechanisms from the major Western capitals to some of their own capitals. China's role in the Iran–Saudi rapprochement might be a harbinger of things to come.
The "Rest" Look for Their Place in the Emerging New Order
The developments out there in "the real world," testifying to an inflection point in history, pose profound challenges to institutions to rethink their agenda of research and policy advocacy over the coming decades.
On 22–23 May, the Toda Peace Institute convened a brainstorming retreat at its Tokyo office with more than a dozen high-level international participants. One of the key themes was the changing global power structure and normative architecture and the resulting implications for world order, the Indo-Pacific and the three US regional allies Australia, Japan, and South Korea. The two background factors that dominated the conversation, not surprisingly, were China–US relations and the Ukraine war.
The Ukraine war has shown the sharp limits of Russia as a military power. Both Russia and the US badly underestimated Ukraine's determination and ability to resist ("I need ammunition, not a ride," President Volodymyr Zelensky famously said when offered safe evacuation by the Americans early in the war), absorb the initial shock, and then reorganise to launch counter-offensives to regain lost territory. Russia is finished as a military threat in Europe. No Russian leader, including President Vladimir Putin, will think again for a very long time indeed of attacking an allied nation in Europe.
That said, the war has also demonstrated the stark reality of the limits to US global influence in organising a coalition of countries willing to censure and sanction Russia. If anything, the US-led West finds itself more disconnected from the concerns and priorities of the rest of the world than at any other time since 1945. A study published in October from Cambridge University's Bennett Institute for Public Policy provides details on the extent to which the West has become isolated from opinion in the rest of the world on perceptions of China and Russia. This was broadly replicated in a February 2023 study from the European Council on Foreign Relations (ECFR).
The global South in particular has been vocal in saying firstly that Europe's problems are no longer automatically the world's problems, and secondly that while they condemn Russia's aggression, they also sympathise quite heavily with the Russian complaint about NATO provocations in expanding to Russia's borders. In the ECFR report, Timothy Garton-Ash, Ivan Krastev, and Mark Leonard cautioned Western decision-makers to recognise that "in an increasingly divided post-Western world," emerging powers "will act on their own terms and resist being caught in a battle between America and China."
US global leadership is hobbled also by rampant domestic dysfunctionality. A bitterly divided and fractured America lacks the necessary common purpose and principle, and the requisite national pride and strategic direction to execute a robust foreign policy. Much of the world is bemused too that a great power could once again present a choice between Joe Biden and Donald Trump for president.
The war has solidified NATO unity but also highlighted internal European divisions and European dependence on the US military for its security.
The big strategic victor is China. Russia has become more dependent on it and the two have formed an effective axis to resist US hegemony. China's meteoric rise continues apace. Having climbed past Germany last year, China has just overtaken Japan as the world's top car exporter, 1.07 to 0.95 million vehicles. Its diplomatic footprint has also been seen in the honest brokerage of a rapprochement between Iran and Saudi Arabia and in promotion of a peace plan for Ukraine.
Even more tellingly, according to data published by the UK-based economic research firm Acorn Macro Consulting in April, the BRICS grouping of emerging market economies (Brazil, Russia, India, China, South Africa) now accounts for a larger share of the world's economic output in PPP dollars than the G7 group of industrialised countries (Canada, France, Germany, Italy, Japan, UK, USA). Their respective shares of global output have fallen and risen between 1982 and 2022 from 50.4 percent and 10.7 percent, to 30.7 percent and 31.5 percent. No wonder another dozen countries are eager to join the BRICS, prompting Alec Russell to proclaim recently in The Financial Times: "This is the hour of the global south."
The Ukraine war might also mark India's long overdue arrival on the global stage as a consequential power. For all the criticisms of fence-sitting levelled at India since the start of the war, this has arguably been the most successful exercise of an independent foreign policy on a major global crisis in decades by India. Foreign Minister S. Jaishankar even neatly turned the fence-sitting criticism on its head by retorting a year ago that "I am sitting on my ground" and feeling quite comfortable there. His dexterity in explaining India's policy firmly and unapologetically but without stridency and criticism of other countries has drawn widespread praise, even from Chinese netizens.
On his return after the G7 summit in Hiroshima, the South Pacific and Australia, PM Narendra Modi commented on 25 May: "Today, the world wants to know what India is thinking." In his 100th birthday interview with The Economist, Henry Kissinger said he is "very enthusiastic" about US close relations with India. He paid tribute to its pragmatism, basing foreign policy on non-permanent alliances built around issues rather than tying up the country in big multilateral alliances. He singled out Jaishankar as the current political leader who "is quite close to my views."
In a complementary interview with The Wall Street Journal, Kissinger also foresees, without necessarily recommending such a course of action, Japan acquiring its own nuclear weapons in 3-5 years.
In a blog published on 18 May, Michael Klare argues that the emerging order is likely to be a G3 world with the US, China, and India as the three major nodes, based on attributes of population, economic weight and military power (with India heading into being a major military force to be reckoned with, even if not quite there yet). He is more optimistic about India than I am but still, it's an interesting comment on the way the global winds are blowing. Few pressing world problems can be solved today without the active cooperation of all three.
The changed balance of forces between China and the US also affects the three Pacific allies, namely Australia, Japan, and South Korea. If any of them starts with a presumption of permanent hostility with China, then of course it will fall into the security dilemma trap. That assumption will drive all its policies on every issue in contention, and will provoke and deepen the very hostility it is meant to be opposing.
Rather than seeking world domination by overthrowing the present order, says Rohan Mukherjee in Foreign Affairs, China follows a three-pronged strategy. It works with institutions it considers both fair and open (UN Security Council, WTO, G20) and tries to reform others that are partly fair and open (IMF, World Bank), having derived many benefits from both these groups. But it is challenging a third group which, it believes, are closed and unfair: the human rights regime.
In the process, China has come to the conclusion that being a great power like the US means never having to say you're sorry for hypocrisy in world affairs: entrenching your privileges in a club like the UN Security Council that can be used to regulate the conduct of all others.
Instead of self-fulfilling hostility, former Australian foreign secretary Peter Varghese recommends a China policy of constrainment-cum-engagement. Washington may have set itself the goal of maintaining global primacy and denying Indo-Pacific primacy to China, but this will only provoke a sullen and resentful Beijing into efforts to snatch regional primacy from the US. The challenge is not to thwart but to manage China's rise—from which many other countries have gained enormous benefits, with China becoming their biggest trading partner—by imagining and constructing a regional balance in which US leadership is crucial to a strategic counterpoint.
In his words, "The US will inevitably be at the centre of such an arrangement, but that does not mean that US primacy must sit at its fulcrum." Wise words that should be heeded most of all in Washington but will likely be ignored.