Touching ceremony as Red Deer students pay tribute to military veterans leading up to Remembrance Day

From Red Deer Catholic Regional Schools
St. Thomas Aquinas Middle School students paid respect to Canadian veterans, by participating in "No Stone Left Alone" at the Red Deer Cemetery.  At a short Remembrance Day ceremony, students placed poppies on veterans' graves.  Red Deer Mayor Tara Veer attended.
The 'No Stone Left Alone' program provides students of all ages with the opportunity to engage in the act of remembrance in a way that is authentic, meaningful and powerful. For our children, most of whom have grown up in a time and place of peace, it helps to expand their understanding of war, loss, peace and hope. By placing poppies on the graves of the courageous men and women who fought for our country, our students can see the real impact that war has, and can reaffirm their commitment to maintaining peace in our world," said Humanities Lead Teacher, Jessica Maloughney at Red Deer Catholic Regional Schools.
The No Stone Left Alone Memorial Foundation is dedicated to honouring and remembering Canada's veterans. Their unique ceremony provides students and youth with an authentic experience that creates knowledge, understanding and appreciation of those who serve and of the sacrifice of Canada's fallen.
"I hope that by participating in 'No Stone Left Alone' students will have that opportunity to deepen their understanding of why participating in Remembrance Day matters. I think this opportunity will help students make a personal connection and/or allow them to honour their family members that have served or are currently serving," said Teacher Dana Blair, at St. Thomas Aquinas Middle School.
Health Cafe Feb. 22: Arthritis – Move it or Lose it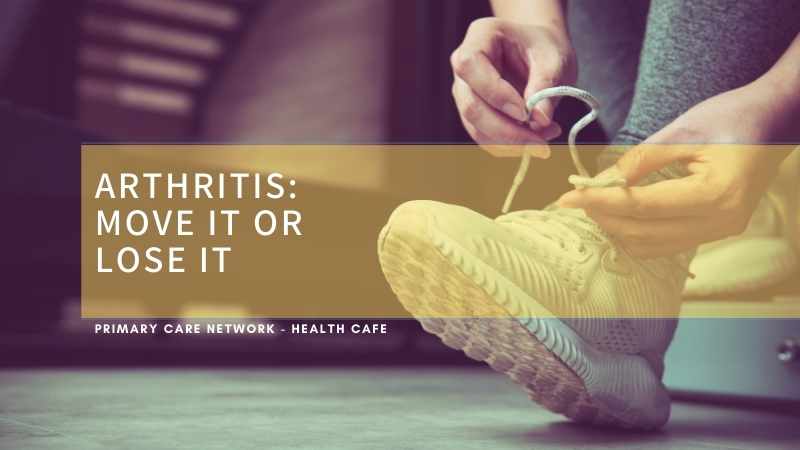 Learn ways to improve your ability to move and decrease your arthritis pain. Learn more about medication, bracing, injections, and functional fitness in this informative and interactive 45-minute session.
Presenters: Jeff Kopp, Recreation Therapist and Dr. Nav Ratttan, Red Deer PCN Family Physician.
Tune into Facebook Live at Red Deer Public Library Facebook page for this program.
This is one of a series of health-related programs co-sponsored by the Red Deer PCN and the Red Deer Library.
Watch for others in the series.
Click here to get the link to the Red Deer public Library Facebook Live event.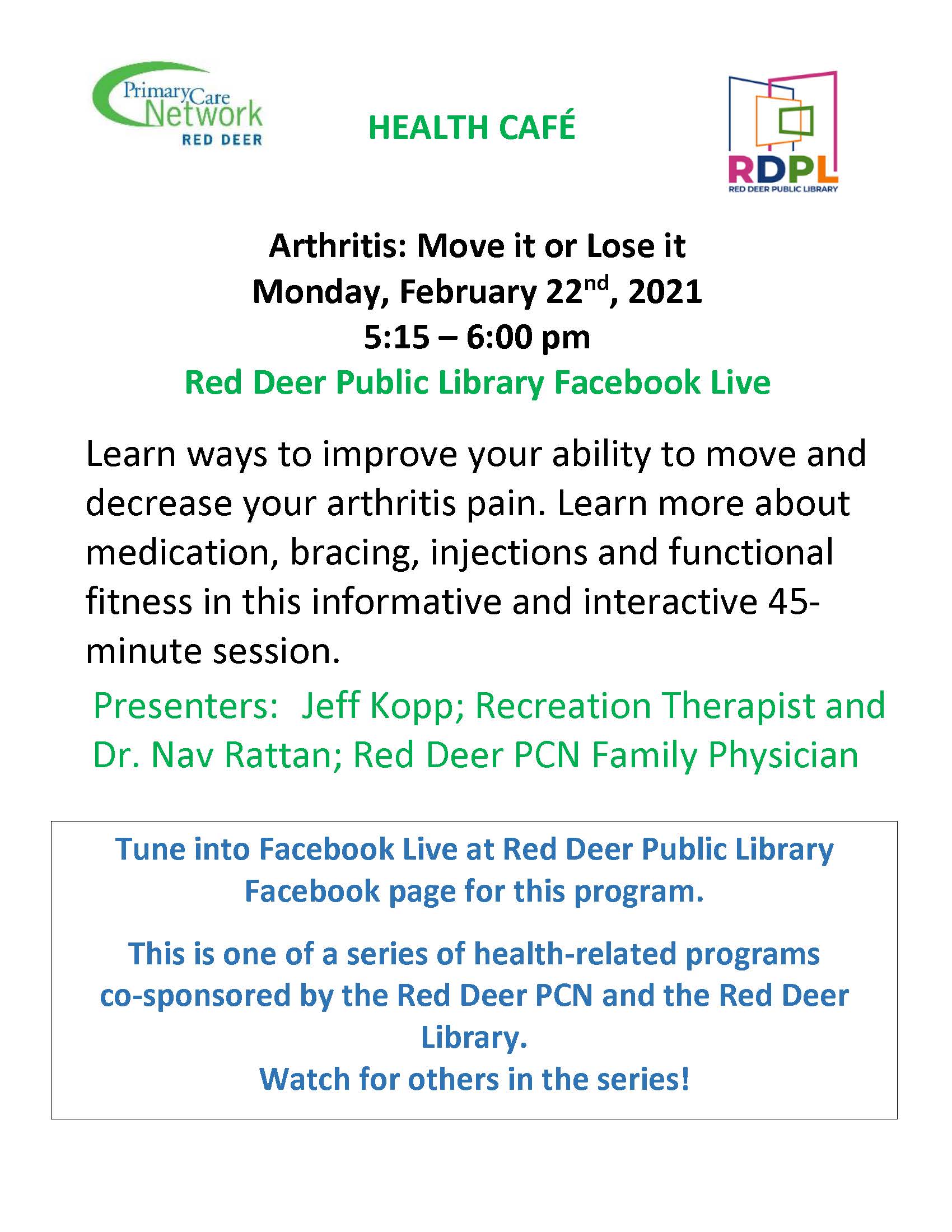 Smiles Thru Lindsey reaching out with a new video message and urging Albertans to look out for each other at this challenging time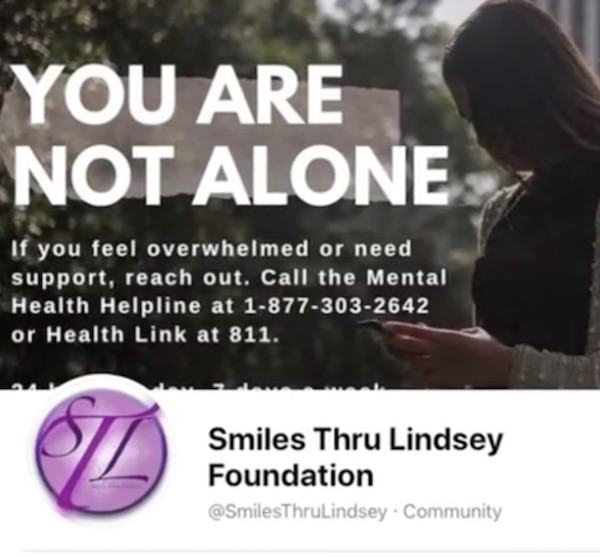 The holiday season is well behind us, we're heading into the coldest part of the winter, and although the days are starting to grow longer there's still a definite lack of daylight in our lives.  The winter blues are a real thing and this year we have COVID, a whole new serious problem to add to our mental health issues.
COVID is also the reason the Smiles Thru Lindsey team has not been able do public events for many months.  Unable to reach out physically through school visits and fund raisers, Smiles Thru Lindsey is reminding Central Albertans to check in on each other.  Also, please follow the Smiles Thru Lindsey Facebook page .  They'll lead you to the resources you or your loved ones need right away.
Meet Lindsey and the Smiles Thru Lindsey team in this powerful video.  …And remember to check in on the people in your life.
If you'd like to help Smiles Thru Lindsey with a donation please click here.