Tory MP Pierre Poilievre explains why the Conservatives would not give consent to Liberal COVID-19 relief bill
From the youtube account of Pierre Poilievre
The Federal Conservative opposition shut down Prime Minister Justin Trudeau's first attempt at a bill meant to bring relief to businesses and individuals struggling to survive the COVID-19 economic crisis. Why? This is why according to Pierre Poilievre who was supposed to be in Parliament but had to be replaced as he's at home awaiting a COVID-19 test result.
No immediate plans to use cell phone tracking in COVID-19 fight: Trudeau
Both 'unspecified' and COVID deaths skyrocketed in Canada after mass vaccination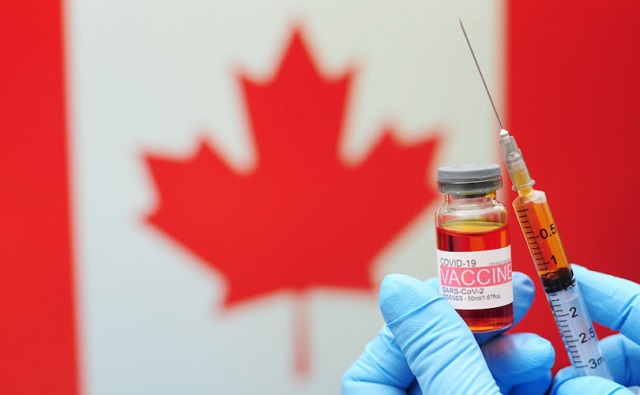 'These numbers should be front-page news'
A newly released government report shows that deaths from both COVID-19 and "unspecified causes" surged following the release of the so-called "safe and effective" vaccines.
On November 29, People's Party of Canada (PPC) leader Maxime Bernier, citing a November 27 report by Statistics Canada, pointed out that deaths from COVID increased in 2022, after the COVID vaccine was introduced, while deaths due to "unspecified" causes also skyrocketed.
"Not only were there more official COVID deaths in 2022 than in 2021 and 2020 despite the fact that 85% of Canadians had by then received a supposedly 'safe and effective' vaccine," Beriner wrote on X, formerly known as Twitter.
Here are more shocking data on the number and causes of deaths in Canada released earlier this week by StatsCan.

Not only were there more official covid deaths in 2022 than in 2021 and 2020 despite the fact that 85% of Canadians had by then received a supposedly "safe and… pic.twitter.com/ePFQkUoEnt

— Maxime Bernier (@MaximeBernier) November 30, 2023
"But the number of deaths due to 'Other ill-defined and unspecified causes of mortality' skyrocketed from 3,378 in 2019 to 9,471 in 2021 and to 16,043 in 2022!" he added.
"What happened in 2021 that could have caused this explosion of unexplained deaths??" he questioned.
"These numbers should be front-page news," Bernier said. "We were bombarded daily with data about deaths during three years. But the lying media are completely ignoring it."
According to the StatsCan report, 15,890 and 14,466 Canadians died from COVID in 2020 and 2021 respectively. In 2022, 19,716 Canadians died from the virus, despite an allegedly "safe and effective" vaccine having been given to Canadians en masse beginning February 2021.
In addition to COVID deaths, as Bernier noted, deaths with an "unspecified" or "ill-defined" cause also skyrocketed at the same time. In 2020, just 6,841 Canadians died from "unspecified" or "ill-defined" causes. In 2022, after the mass vaccination campaign, deaths in this category clocked in at 6,043.
The Trudeau government, with the help of the Department of Health, heavily promoted the COVID jabs, which were rushed to market. It is still promoting the shots, this time the recently approved booster.
In 2021, Trudeau said Canadians "vehemently opposed to vaccination" do "not believe in science," are "often misogynists, often racists," and questioned whether Canada should continue to "tolerate these people."
A recent study done by researchers at the Canada-based Correlation Research in the Public Interest found that 17 countries have found a "definite causal link" between peaks in all-cause mortality and the fast rollouts of the COVID shots and boosters.
LifeSiteNews reported how the Polyomavirus Simian Virus 40 (SV40), which is a monkey-linked DNA sequence known to cause cancer when it was used in old polio vaccines, has been confirmed by Health Canada to be in the Pfizer COVID shot, a fact that was not disclosed by the vaccine maker to officials.
In November, LifeSiteNews reported about an internal memo from the nation's health department that shows that officials have refused to release data concerning internal audits related to the COVID crisis that indicate "critical weaknesses and gaps" in its response to the so-called pandemic.
LifeSiteNews has published comprehensive research on the dangers of receiving the experimental vaccine, including heart damage and blood clots.
Texas sues Pfizer for allegedly lying about COVID shot efficacy rate, trying to censor jab critics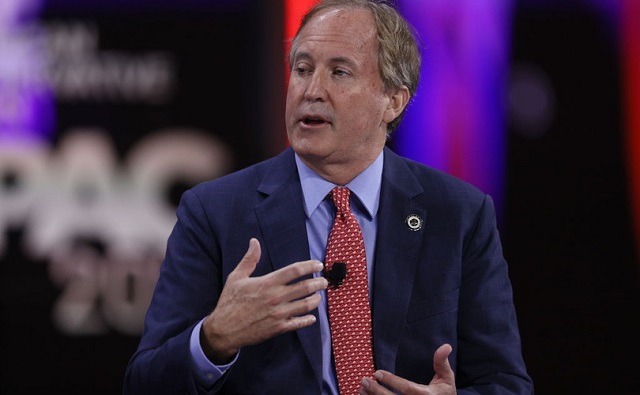 Ken Paxton, Texas Attorney General
'The facts are clear. Pfizer did not tell the truth about their COVID-19 vaccines,' Texas Attorney General Ken Paxton
Texas Republican Attorney General Ken Paxton on Thursday announced a lawsuit against Pfizer for allegedly misrepresenting the efficacy of their COVID-19 shots and attempting to squelch public criticism of the experimental drug. Pfizer responded, stating the company "has no higher priority than the safety and effectiveness of its treatments and vaccines" and believes Paxton's "case has no merit."
Paxton filed the 54-page complaint with the District Court of Lubbock County, Texas in a bid to "hold Pfizer responsible for its scheme of serial misrepresentations and deceptive trade practices" in violation of the Texas Deceptive Trade Practices Act.
"The facts are clear. Pfizer did not tell the truth about their COVID-19 vaccines," the attorney general said in a November 30 press release announcing the lawsuit.
"The COVID-19 vaccines are the miracle that wasn't," the complaint states. "Pfizer intentionally misrepresented the efficacy of its COVID-19 vaccine and censored persons who threatened to disseminate the truth in order to facilitate fast adoption of the product and expand its commercial opportunity."
According to the lawsuit, the advertised 95% efficacy of Pfizer's COVID jab in people without prior infection led Americans to believe that the shot "would end the coronavirus pandemic" while in reality it did not.
In fact, the lawsuit notes, "More Americans died in 2021, with Pfizer's vaccine available, than in 2020, the first year of the pandemic." Per the CDC, 384,536 people died with COVID-19 "listed as the underlying or contributing cause" in 2020, before the jab rollout, compared with 460,513 in 2021.
"Pfizer's product, buoyed by the company's misrepresentations, enriched the company enormously," the lawsuit states. Pfizer reportedly brought in $37.8 billion in revenue from its oft-mandated mRNA shots in 2021.
"But, while Pfizer's misrepresentations piled up, its vaccine's performance plummeted," the Texas lawsuit states.
The efficacy of all COVID jabs approved for use in the U.S., including Pfizer's mRNA shot, fell significantly during 2021. Between February and October, the Pfizer jab's reported efficacy was nearly cut in half, dropping from an estimated 86% to just 43% as calls for booster shots ramped up.
Leaked data from the Department of Defense in October 2022 showed that around 60% of older Americans hospitalized with coronavirus by August had been "fully vaccinated." In Vermont, almost three-quarters of people who died with COVID-19 in September 2022 were vaccinated.
The lawsuit further alleges that Pfizer resorted to censorship attempts when its product failed to meet efficacy expectations.
"Pfizer labeled as 'criminals' those who spread facts about the vaccine. It accused them of spreading 'misinformation,'" the lawsuit states. In November 2021, Pfizer CEO Alberto Bourla argued that people who steered others away from getting jabbed were "criminals."
READ: Pfizer CEO: People spreading vax 'misinformation' are 'criminals' responsible for 'millions' of deaths
The lawsuit also alleges that Pfizer "coerced social media platforms to silence prominent truth-tellers."
According to an installment of the "Twitter Files" by reporter Alex Berenson, Pfizer board member Dr. Scott Gottlieb, who formerly headed up the FDA, pushed Twitter to censor content expressing skepticism of the mRNA COVID shots.
Moreover, the lawsuit cited a report by journalist Lee Fang that found that the biopharmaceutical lobby group BIO "fully funded a special content moderation campaign designed by a contractor called Public Good Projects," which worked with the social media platforms "to set content moderation rules around covid 'misinformation.'"
Fang said BIO spent "$1,275,000 in funding for the effort, which included tools for the public to flag content on Twitter, Instagram, and Facebook for moderation." While the campaign mostly flagged actual inaccuracies, it also included "requests to label or take down content critical of vaccine passports and government mandates to require vaccination."
RELATED: WHO, EU announce partnership creating 'global system' of digital vaccine passports
On Thursday, Paxton said his office is "pursuing justice for the people of Texas, many of whom were coerced by tyrannical vaccine mandates to take a defective product sold by lies."
Arguing that the Biden administration "weaponized the pandemic to force illegal public health decrees on the public and enrich pharmaceutical companies," Paxton vowed to "use every tool I have to protect our citizens who were misled and harmed by Pfizer's actions."
In a statement to The Hill, Pfizer responded by saying it "is deeply committed to the well-being of the patients it serves and has no higher priority than the safety and effectiveness of its treatments and vaccines."
"Since its initial authorization by FDA in December 2020, the Pfizer-BioNTech COVID-19 vaccine has been administered to more than 1.5 billion people, demonstrated a favorable safety profile in all age groups, and helped protect against severe COVID-19 outcomes, including hospitalization and death," the drug company said. "The representations made by the company about its COVID-19 vaccine have been accurate and science-based."
"The company believes that the state's case has no merit and will respond to the petition in court in due course," Pfizer added in its statement.