Tomb Raider: An Irreplaceable Classic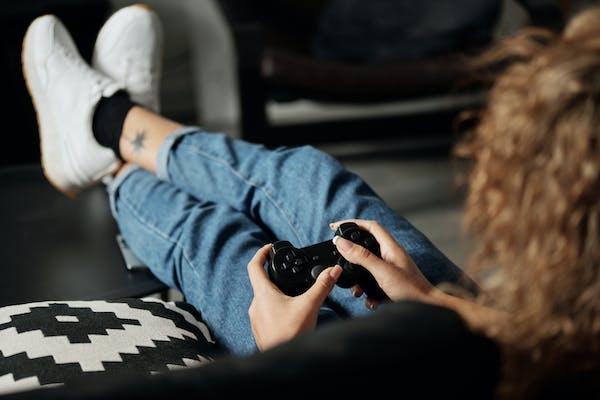 The Tomb Raider franchise is among the most popular in gaming history. Lara Croft's story has thrilled players worldwide and influenced many writers, developers, and gamers. If you're a fan of Tomb Raider and are looking for more games to play, check out this list!
There is no game quite like the original Tomb Raider. Lara Croft, a well-read archaeologist, must navigate through old worlds to uncover ancient treasures. The game does an excellent job of mixing action, puzzles, and strategies and has set the standard for 3D action-adventure games.
The franchise is still running strong nearly thirty years later. After several releases and reboots, Lara Croft even has a VR experience titled Lara's Escape. Unlike other Tomb Raider games, players can explore the Croft mansion and learn more about Lara's life.
The original Tomb Raider is an essential play for any fan of the genre. Below are a few titles that emulate Lara Croft's iconic status.
The Last of Us
The Last of Us throws players into a post-apocalyptic hellscape where an infection has rendered much of the human population the enemy. With these hybrid creatures running rampant, travelling becomes much more difficult. The protagonist of The Last of Us, Joel, has to safely escort a young girl, Ellie, to a safe haven.
As the story progresses, gamers start to play as Ellie. Like Lara Croft, she is a skilled fighter who is not afraid to take on her enemies. She also has a great sense of humor, which has led to some hilarious fan content.
The Last of Us echoes Tomb Raider's adrenaline-pumping action, clever dialogue, and quests. Along the way, they will face many dangers, including hostile humans and ravenous zombies. The game is full of suspense and action, and it will keep you hooked from start to finish.
Horizon Zero Dawn
Like The Last of Us, Horizon Zero Dawn takes place in a post-apocalyptic world; the only difference is that this title trades zombies for malicious robotic creatures. Gamers play as Aloy, a young woman who sets out on a quest to discover her origins.
Many Horizon fans have claimed that Aloy reminds them of Lara Croft, especially for her skills with a bow and arrow. Of course, both characters' interest in studying the past is another connection.
Additionally, Horizon, like Tomb Raider, packs in loads of action and adventure and gives players various weapons and gadgets to defeat their enemies with. Aloy also has the resourceful ability to fashion weapons out of dead robot remains, giving gamers an exciting twist on loot.
Far Cry 3
In Far Cry 3, a group of friends' vacation takes a turn for the worse when they are kidnapped by pirates. They wake up trapped in cages and have to find a way to escape, only to discover that they're stranded on a desert island. Jason manages to find a way out, and with help from the locals, he can overtake the pirates and rescue his friends.
The gameplay is very similar to the Tomb Raider games, with a lot of emphasis on exploration and combat. Gamers also have to solve puzzles and navigate treacherous environments. Far Cry also shares a lot of elements of historical mystery, allowing gamers to enter temples and sacred places.
Far Cry 3 received several awards, including the BAFTA Best Action for 2013. Gamers have also lauded the game for its high-octane soundtrack composed by Brian Tyler, who's had a hand in several reputable video game soundtracks like Assassin's Creed 4.

Book of Dead
Lara Croft: Tomb Raider isn't just about solving puzzles and killing mummies, some players simply enjoy the game's ambiance – and that's where Rich Wilde and the Book of Dead delivers. With mysterious tombs, a historical theme, and unimaginable riches hinted at, players can immerse themselves in the world of this slots title.
It centers around Rich Wilde, an archaeologist looking for hidden treasures represented by wild and scatter symbols. Thus, Book of Dead offers a dynamic experience with an astounding ten pay lines and five reels. Gamers have also praised the game for its stimulating graphics, which borrow heavily from Ancient Egyptian lore.
Assassin's Creed: Origins
Like Rich Wilde and the Book of Dead, Assassin's Creed: Origins uses Ancient Egypt as its backdrop. Gamers play as Bayek, a medjay who must protect his people from enemy forces.
AC: Origins is probably the best option for history buffs. Bayek collaborates with historical figures like Cleopatra to take on missions, giving gamers a fascinating window into their lives. There's also the tour mode, which offers players a guided "tour" of ancient Egypt.
Tomb Raider and AC: Origins focus on the element of mystery solving. However, Assassin's Creed: Origins is revolves around stealth and action, while Lara Croft Tomb Raider is more about exploration and puzzle-solving.
5 Online Careers You Can Start Today From Home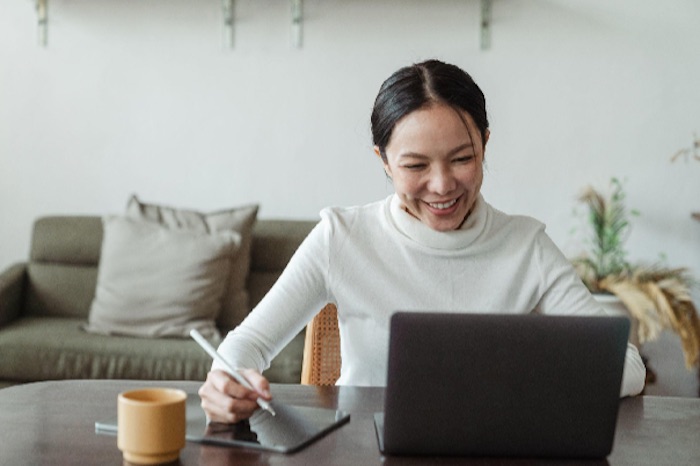 Have you been dreaming of starting a new career but don't know where to start? Check out these five online careers that can be launched today from the comfort of your own home.
Are you looking for an exciting career that you can start from the comfort of your own home? With the advances in technology, there are now more opportunities than ever to work online and make a great living. In this article, we'll explore five online careers that you can begin right away. We have teamed up with the experts from job aggregator Jooble to discuss 5 online careers you can start today from home. To start, you can check remote jobs in Edmonton to better understand the situation on the market. So if you're ready to take control of your future and find success in a digital world. Let's get started!
1. Freelance Writing: Put your writing skills to work by becoming a freelance writer and taking on projects as they come up. You can find gigs on websites like Fiverr and Upwork, or even just by reaching out to potential clients directly!
2. Virtual Assistant: Use your administrative and organizational skills to help businesses manage their day-to-day operations by becoming a virtual assistant. Consider signing up with organizations like Zirtual or Fancy Hands to get started.
3. Web Design: If you have an eye for design and a knack for coding, you can use your talents to create websites for clients as a web designer. Take the initiative to build up a portfolio of your work, and you'll be sure to find clients in no time.
4. Social Media Management: Leverage your social media skills by managing accounts and campaigns for businesses. You can set yourself apart as an expert in this field by pursuing certifications offered by organizations like Hootsuite.
5. Online Tutoring: Put your knowledge to good use by becoming an online tutor and helping students with their coursework. Websites like TutorMe can help connect you with potential clients, or you can even post ads on Craigslist or other bulletin boards.
Advantages and Disadvantages of Working From Home
When it comes to the advantages and disadvantages of working from home, there are many factors to consider. On the plus side, working from home allows for a great deal of flexibility in terms of scheduling and greater control over daily tasks. This can be particularly appealing to individuals who struggle with traditional work environments or have difficulty commuting. Additionally, those who are self-employed may benefit from the tax breaks or deductions available to them. On the other hand, working from home often requires you to be highly organized and disciplined in order to maintain productivity, which can be challenging for some people.
Ultimately, each of these online careers has its own pros and cons that should be weighed when deciding which is the best fit for you. Consider your skills, interests and personality type to find something that works for you and get started today!
The Future of Remote Work
The future of remote work is brighter than ever. In the coming years, more and more people will find themselves working remotely as advances in technology continue to make it easier and more cost-effective for businesses to hire remote staff. As the number of remote workers increases, so too do the number of opportunities available for those looking to strike out on their own and start an online career.
Closing Thoughts
No matter what your interests and skills are, there's sure to be an online career that can help you achieve success. With the right qualifications and a bit of dedication, you can start any one of these five careers today from home.
Whether it's freelance writing, virtual assisting, web design or something else entirely – the possibilities for growth in this digital space are endless! So take the first step toward achieving your goals by exploring some of these options and starting down your own path towards financial independence.
6 Problems Students Can Solve With Apps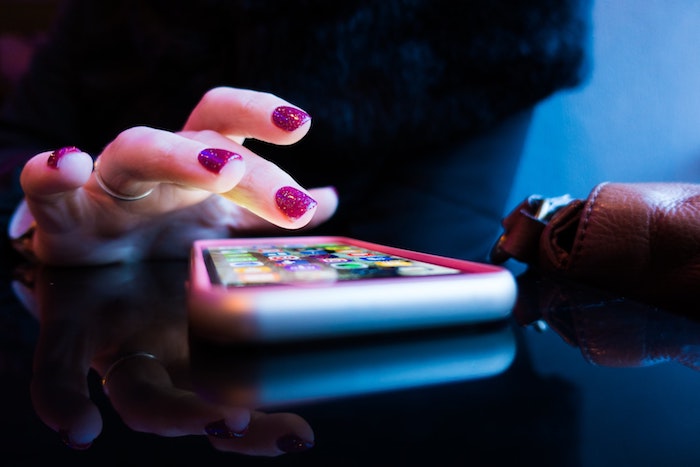 Modern students' lives aren't easy. Young people encounter a wide range of challenges on their path to academic success. Often, these problems make students feel like they have too much on their plates to handle everything.
The good news, though, is that you can now rely on technology to solve most of these challenges. Today, there are plenty of great apps and tools that make different spheres of your life easier. Read on, and we will tell you about the top six students' pressing issues that you can easily solve with the help of apps!
Homework
Last year's survey revealed that 56% of students find homework assignments their primary source of stress. First of all, the scope of homework is huge at all academic levels. Every day young people have to deal with tons of assignments that often are hard to deal with on their own. Also, there are additional related challenges, such as pressing deadlines, tough topics, and a constant lack of time. But these problems disappear if you have the right app at hand.
To solve the problem, turn to essay writing service — a reliable academic assistant that makes homework a piece of cake. BuyEssayGo lets students get professional help with any kind of assignment, on any subject and topic, and for every academic level. The service features a large pool of native writers with Master's and Ph.D. degrees that deliver unique and high-quality papers to students. With this tool, you will forget about writing boring
papers, missing deadlines, and receiving low grades.
Time Management
While acquiring a degree, young people have to demonstrate dedication and a high level of commitment at all times. Achieving success often means devoting nearly 100% of your time to studies. But, sometimes, it just feels impossible to stay on top of everything 24/7. So the next major obstacle for modern students is time management.
Luckily for you, time management is also among the issues that can be easily solved with the help of the right app. Today, there are plenty of great productivity apps, for example, Trello, Remember the Milk, or 2Do. All these applications are meant to help you get on a schedule, keep track of your daily tasks, and be on time wherever you go and whatever you do.
Plagiarism
There is no secret that most teachers now have strict policies against plagiarism. They rigorously check students' papers for plagiarized content and send back works that aren't 100% unique. For decades, this has been a pressing problem for many young people. But now, it can be easily solved.
These days, regardless of your gadget or operating system, you should easily find an app that would let you check the originality of your papers before submission. To name a few, there are Scribbr, Quetext, UniCheck, PlagScan, and many others. All you need is to find a tool that suits your needs and start using it regularly, and the problem with plagiarism is solved.
Tight Budget
Although this has not much to do with your academic success, a shoestring budget is still a pressing issue for almost every student. Being busy with all the schoolwork and unable to get a full-fledged job, young people often struggle to pay off their debt and make ends meet. On top of that, most young people don't have the basic financial literacy and skills to plan their budgets wisely. As a result, they have to live on a tight budget.
As you can guess, this challenge also can be solved with the help of the right app. To tackle the problem, all you need is a reliable and easy-to-use budgeting tool. For example, some top-rated options include Mint, PocketGuard, and Personal Capital. Using tools like these, you can gain control over your finances and significantly improve the quality of your life.
Homesickness
Although college is an exciting experience for every young person, most students start missing home after they head to college. Studies show that as many as 94% of them report feeling homesick at some point during the first 10 weeks at college. This is a natural feeling and a common problem that can get in the way of your well-being and success. However, it also can be solved with the help of apps.
Modern technology enables you to stay in touch with your loved ones wherever you go and whatever you do. Thanks to all sorts of social media apps, as well as instant messengers and tools like Skype or FaceTime, you can reduce your level of homesickness.
Stress
Finally, the last major problem facing college students is stress. According to numerous studies, all young people experience medium and high levels of stress at different points in their academic path. Often, this stress grows into bigger problems, such as anxiety and even depression. And the biggest issue is that young people simply don't know how to manage their stress levels right.
Luckily, there are plenty of great apps to tackle this issue as well. With a growing trend toward mental health and well-being, the number of tools that assist with it also grows. To name a few, students can try apps like Personal Zen, Happify, Insight Timer, etc. Such applications are designed to make your life better. They provide handy tips, practices, exercises, and meditations that will help you manage stress with ease on a daily basis.
Without any doubt, such apps are must-haves for modern students who undergo lots of challenges and stress on a daily basis.
The Bottom Line
Although being a student has never been easy, now, there are plenty of tools to support you on this path. As you can see now, different applications can help you solve some of the biggest and most common problems. From handling time management and homework to ensuring your mental health, it can be done easily with the right app.
Use this article as your guide to a seamless, stress-free, and successful student life!