Tickets just $35 in Alberta's newest Dream Home Lottery!
Alberta's newest home lottery features a 1.5 million dollar dream home in SE Red Deer.  With 4,600 square feet of space, this dream home is verging on "mansion" status.  Go check it out… 57 Larratt Close – it's beautiful!  And in the meantime here are some photos and video.
These lottery homes are always beautiful show homes, but this one just might be a step above… just check out these incredible features.
There really are too many features to see in a few dozen photos if you can believe that.  We haven't even talked about the heated triple car garage, or the fully landscaped park-facing back yard!  Someone is going to win all this in March.  For all of us who don't win, there are many other prizes to see on the lottery website.. cacaclottery.ca.  These include 2 vehicles, a ,000 play centre, a ,000 diamond ring, groceries for a year, and fuel for a year!  Cut off for the early bird cash prizes of ,000, ,000, and ,000 is January 15th.
There's also a Split 50 draw with a minimum prize of 0,000 and a maxium payout of a half million dollars!  Cut off date for Split 50 and for the Dream Home Lottery is March 10, 2019.  Prizes will be drawn on March 27!  Who will win this incredible dream home?
Click to visit the Central Alberta Child Advocacy Centre Dream Home Lottery
Phone: 1-833-475-4402
Cole's story: Consistency is the key!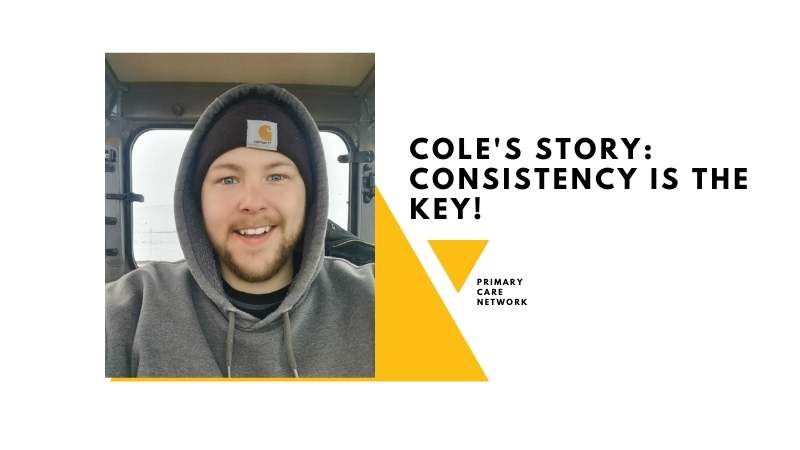 When Cole came to the Health Basics program he was at the lowest place of his life. He broke his foot, was then unable to work and was waiting for a long time for a WCB claim.  His foot did not heal, and he required surgery. In the meantime, his frustration led him to eat more and more. His weight got up to 363 pounds and he was considering bariatric surgery. He just wanted a way out of being so big, being stuck in this rut. He was at a fork in the road. He knew that a size and lifestyle was leading him to diabetes and a shorter life.
While on the bariatric surgery waiting list, his doctor sent him to Health Basics. The program got his gears going again. He started tracking his diet and one instructor helped him to tailor his exercise to using a punching bag, an activity that inspired him. Soon he was going outside the house more, riding his bike and even fishing. In September Cole was connected to the RDPCN Recreation Therapist who helped him set out workouts at the gym 4 times per week with good results. When Covid shut down the gym, Cole borrowed a bench press and has faithfully used the treadclimber in his basement. Cole has lost 36 pounds so far and has good momentum behind him to continue his loss. He has made a decision to be healthier and he has kept it. He is enjoying more energy, a better mood, a healthier diet and has positive plans for the future. Nothing will slow him down now and he sincerely doubts that he will ever need bariatric surgery as he knows he can get to a healthy weight through lifestyle.
To learn more about the RDPCN programs, visit www.reddeerpcn.com.
Read more success stories on Todayville.
$10 ticket for a shot at up to $10,000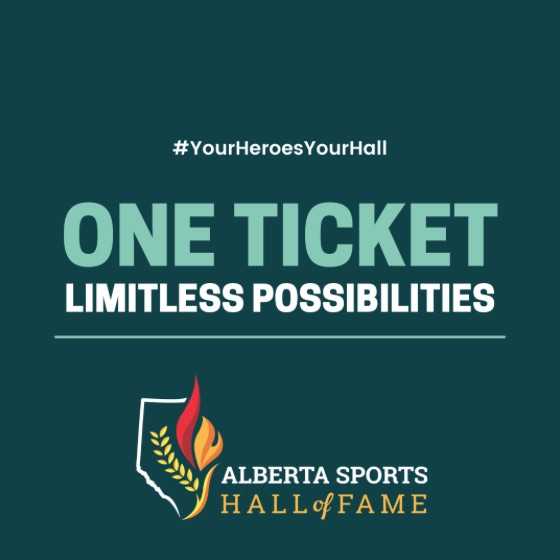 Your Hall. Needs Heroes.
We're enhancing the Alberta Sports Hall of Fame experience, one ticket at a time.
It's time for us to replace our "vintage" ski machine with something a little more modern. But changing an interactive doesn't come cheap.
Be Our Hero – get your tickets today for a potential shot at $10,000.
AGLC Raffle #573630
Out with the old …
Pixels might be cool again, but our ski machine has seen better days. We've kept it going, but it's past its prime.
In with the new.
The super-sized version of our old classic, Super Alpine Racer is as close as you can get to the real thing.