Hundreds of tests uncover three more confirmed COVID-19 cases in Alberta. Call 8-1-1 if you show symptoms
From The Province of Alberta
New cases of COVID-19 confirmed in Alberta
Alberta's chief medical officer of health has announced three new cases of novel coronavirus, officially known as COVID-19, in the province.
There are now seven confirmed cases of the virus in Alberta. These individuals are all recovering in isolation at home with support from public health officials.
"These cases were detected thanks to the aggressive public health measures and expanded testing that we have put in place. By acting quickly to isolate close contacts of COVID-19 cases, we help prevent the virus's spread and protect Albertans. While additional cases will likely be detected in the coming days, Albertans can trust that we are doing everything we can to protect their health."
"Alberta and the rest of Canada are working extremely hard to detect and isolate COVID-19 to limit the spread in our communities. I have every faith in our dedicated health-care providers and remind all Albertans that medical experts still consider the risk level to be low in our province."
Case 5 is a woman in her seventies who lives in the Edmonton zone. She is a close contact of an Edmonton zone man with COVID-19, who was announced on March 8. She was also on-board a Grand Princess Cruise before returning home on Feb. 21. Her symptoms started after returning to Alberta.
Case 6 is a man in his thirties from the Calgary zone. He is a close contact of the Calgary zone woman announced as a case of COVID-19 on March 8. He had travelled to Ukraine, Netherlands and Turkey and returned to Alberta on March 2. His symptoms started after his return.
Case 7 is a woman in her fifties from the Calgary zone. She was on-board the MS Braemar cruise ship from Feb. 11 to March 4. She developed symptoms after her return home and was tested at an assessment centre on March 8.
Public health investigations into these new cases are underway. Close contacts have been identified and are being asked to self-isolate for 14 days. These individuals will be monitored for symptoms during this time.
All cases of COVID-19 announced in Alberta are now confirmed. Positive samples tested by Alberta laboratories no longer require further confirmation from the National Microbiology Laboratory.
Alberta continues to ask all returning travellers from outside Canada to monitor their health and, if they experience symptoms of fever or cough, to immediately self-isolate and call Health Link 811.
Anyone who is feeling ill should stay home and not visit hospitals, long-term care facilities or supportive living accommodations. People in these locations are at the highest risk of complications from COVID-19, influenza and other respiratory viruses.
Albertans are strongly encouraged to visit alberta.ca/COVID19 for advice on preparing for COVID-19, testing and other useful information.
Quick facts
The current risk of being exposed to COVID-19 in Alberta is low.
The most important measure that Albertans can take to prevent COVID-19 is to practise good hygiene.

This includes cleaning your hands regularly, avoiding touching your face, coughing or sneezing into your elbow or sleeve, disposing of tissues appropriately, and especially staying home and away from others if you are sick.

Anyone who has health concerns or is experiencing symptoms of COVID-19 linked to recent travel should contact Health Link 811 to see if followup testing is required.
Alberta ombudsman says she doesn't have the power to probe EMS dispatch consolidation
EDMONTON — Alberta's ombudsman says she doesn't have the power to investigate a complaint about the decision to consolidate ambulance emergency dispatch services in the province.
The complaint was filed by the cities of Red Deer, Calgary, Lethbridge and the Regional Municipality of Wood Buffalo.
The municipalities have contended that the decision to consolidate the dispatch services to save the government money could put the lives of people in their communities at risk.
In a release late Friday, Ombudsman Marianne Ryan says the decision was technically made by Alberta Health Services, which her office is prohibited by law from investigating.
When the United Conservative government announced the consolidation in August 2020, then health minister Tyler Shandro said the province's dispatch system would allow for better co-ordination of all ground ambulances and air resources.
At the time, the four mayors of the municipalities, none of whom are now still in office, said they were blindsided by the decision and would fight the change.
"While the issue being complained about clearly affects many Albertans, I am bound by my governing legislation to only investigate matters that are clearly within my jurisdiction," Ryan said in the release.
"Given the substance of the complaint has been widely reported in the media and that it relates to an issue affecting a great many Albertans, I advised the mayors that I would be making a public statement."
Last February, a judge granted an interim injunction sought by Alberta Health and Alberta Health Services after the Regional Municipality of Wood Buffalo stopped transferring emergency medical calls to the provincial dispatch centre.
The municipality, which includes Fort McMurray, stopped transferring calls after its council decided the provincial ambulance dispatch service was putting patients at risk due to delays and confusion.
A lawyer for Wood Buffalo had argued it was in the public interest for the municipality to keep handling emergency medical calls through its own dispatch centre.
This report by The Canadian Press was first published Nov. 26, 2021
The Canadian Press
Alberta Ombudsman can't do anything about City of Red Deer complaint about 9-11 Dispatch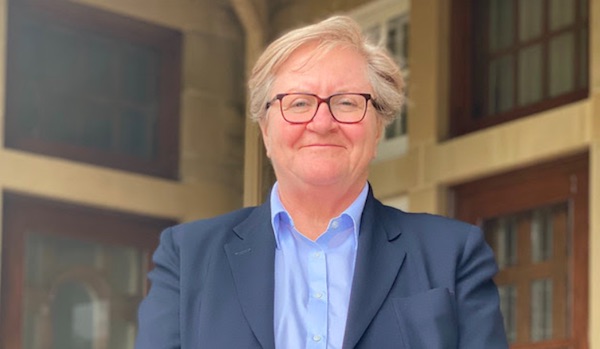 Ombudsman Responds to Municipalities' Complaint About Ambulance Dispatch
Marianne Ryan, Alberta's Ombudsman took the unusual step of publicly commenting on a complaint received involving Alberta Health Services.
The City of Red Deer, along with the municipalities of Calgary, Lethbridge and the Regional Municipality of Wood Buffalo filed a complaint to the Ombudsman regarding Alberta Health Services' consolidation of ambulance emergency dispatch services.
The Ombudsman Act authorizes the Ombudsman to investigate administrative decisions of government ministries and many related bodies, but the Act specifically prohibits her from investigating decisions of Alberta Health Services (AHS).
"My office thoroughly analyzed the complaint and confirmed that the decision to consolidate ambulance dispatch services was indeed made by AHS. While many government-related bodies fall under my jurisdiction, AHS is not one of them," stated Marianne Ryan, Alberta's Ombudsman. "In fact, the Ombudsman Act specifically states that my powers of investigation do not apply to health authorities. My ability to investigate AHS decisions would require a change in legislation. While the issue being complained about clearly affects many Albertans, I am bound by my governing legislation to only investigate matters that are clearly within my jurisdiction."
Investigations by the Ombudsman are conducted in confidence, and it is the Ombudsman's general practice not to comment publicly on complaints, especially ones that are not being investigated.
"Given the substance of the complaint has been widely reported in the media and that it relates to an issue affecting a great many Albertans, I advised the mayors that I would be making a public statement."