Paralyzed pup is going to have a very merry Christmas after all
From The Central Alberta Humane Society
You may have seen these pictures of Angel when she came into Central Alberta Humane Society a few weeks ago. She came to us from the Town of Sylvan Lake Bylaw, found outside an apartment building. Angel was paralyzed on her hind end and was extremely emaciated and malnourished… just look at those sad eyes. We didn't know the outcome for this poor girl, and you, our amazing supporters & donors graciously flooded Angel with kind words and donations. We are so very thankful to everyone who took a special interest in this sweet girl's journey.
After consulting veterinarians & specialists, we learned Angel was born paralyzed & it wasn't a result of an injury, a bit of positive news. We were told a doggy wheelchair would be the best option for her. Angel stayed in our offices and received so much love and care from our staff & volunteers, while we continued to monitor her to make sure she was eating, drinking, and putting on weight. She was, and we were thrilled to see her demeanor change from sad & nervous to a happy, fun-loving, pup! Enter feel good adoption story…
We are so grateful that Lisa happened to come across our plea for Angel on social media. She herself has a paralyzed & deaf dog named Pooter, who happily lives his life in a wheel chair. Lisa told us that something about Angel connected to her, and we felt the same with her. After she told us more about herself, her husband Jeff & their fur-babies, we knew they would be the perfect family for Angel. Incredibly, Lisa gave up her job many years ago to care for Pooter full time. There was no way he could be left alone everyday, and selflessly they both have given up so much to care for their special needs animals, but they get so much love in return too.
Yesterday we were shown that Christmas miracles do happen and these incredible adopters have proven it. Jeff and Lisa drove almost 3 hours with their paralyzed dog Pooter to meet our sweet Angel for the first time. Pooter is as incredible as his people and boy did he show Angel how a set of wheels can work!
We were excited to send Angel off into her sunset with an amazing experienced family and a new life that will include a wheelchair and round the clock care. We have never met a family more committed to their animals, Angel is in great hands. Lisa & Jeff will be creating a special Facebook page just for Angel, so that you can follow her progress and share in her new journey if you wish. We will share it on our
Facebook page
once it is up.
Once again we want to thank you all for your donations, your kind words and your inspiring support for this beautiful little dog. Our staff had many happy tears saying bye to Angel. We will truly miss her playful nuzzles, her little barks and her loving snuggles. She stole many hearts during her short stay with us but we know that she will now have a chance to live her very best life. A Christmas miracle indeed!
Last day to buy tickets – Buy and share to support your hospital!
Today at 11pm it's all over but the winning in the 2021 Red Deer Hospital Lottery.
No extensions will be made.
Buy now – it's your last chance! 
The Grand Prize Dream Home package is valued at $880,619 and includes furnishings from The Brick
and $10,000 Dream Home CASH!
CHECK OUT OUR GREAT TICKET PACKAGES
$25 EACH | 5 FOR $75 | 10 FOR $125 | 25 FOR $250
And remember, your purchase of a Red Deer Hospital Lottery ticket will directly benefit Central Alberta's tiniest patients.  
The Mega Bucks 50 jackpot is the highest ever!
Some ticket packages are still available.
1 for $10   ·   10 for $25
25 for $50   ·   50 for $75
Win half of the current jackpot of:
Bob Stollings Award presented to 35 year veteran of service to the City of Red Deer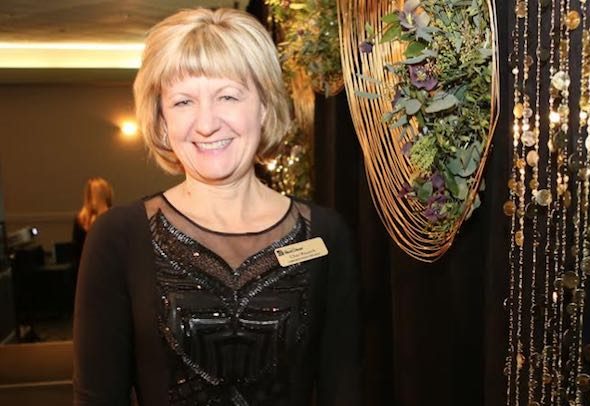 City of Red Deer Bob Stollings Award winner announced
Each year, The City of Red Deer is proud to celebrate the hard work and dedication of our staff through the annual Employee Recognition Awards. With COVID-19 restrictions in place, how the awards were handed out looked a lot different this year. Awards were personally delivered to each recipient rather than at an evening awards banquet.The awards celebrate long-term service employees and offers special recognition for those who have excelled in innovation, environmental stewardship and exceptional growth.The most anticipated award of the year is the Bob Stollings Memorial Award. This award was established by City Council in 1985 and is presented every year to honour Robert (Bob) E. Stollings, a loyal and dedicated employee of The City of Red Deer from 1960 to 1984. The recipient of this award has displayed outstanding civic performance in alignment with The City's Cornerstone Values – Respect, Integrity, Service and Excellence. Nominations are submitted by fellow coworkers detailing the employee's achievements professionally and interpersonally, along with letters of support.
We are proud to announce this year's Bob Stollings Memorial Award recipient is Char Rausch. She is the Corporate Events Specialist, but has held many roles within The City throughout her more than 35 years of service. From her time with the RCMP, Mayor and City Manager's Office, Legislative Services and now with Corporate Communications, Char has always brought her dedication to community and never-ending energy, to her work.
"Those who know Char, know the passion, commitment to excellence, and complete care she puts into everything she does," says Tracy Bruce, Human Resources Manager. "More than 35 years of service, Char has lived our corporate values and we are happy to celebrate her accomplishments by presenting her with the Bob Stollings Award."