The Unhinged Plan To Destroy Elon Musk & Twitter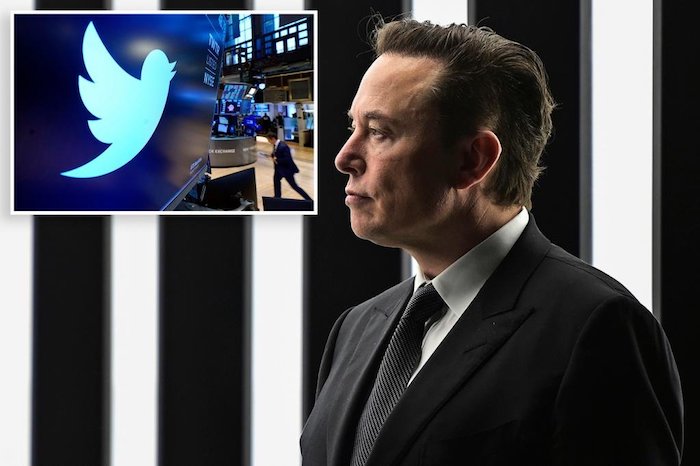 We know that many of you hate betting content on sports TV. This weekend's Grey Cup broadcast bristled with wagering talk. Puritans just couldn't wrap their heads around the presence of lines, sides and parlays on the broadcasts of their favourite CFL teams. And the spares who are pitching it all.
Fair enough. It ain't your grandfather's CFL broadcast. But betting is here to stay. If you're looking for something to blame then stick a pin in Twitter. The "worldwide web" took gambling from barber shops, speak-easys and back alleys to a giant presence across North American sports.
When the gambling dam broke, wagering went from a bad habit to the sports version of day trading. The sexy new thing. And the money rolled in. Casinos and betting sites are spreading that money across social media and broadcasters.
The tide of this money has raised all boats. How high has the revenue river risen? An NFL franchise (Denver) is now worth $4 billion. TV networks and players like Amazon will pay almost anything for a piece of the league's broadcast/ digital pie. (It's a similar but less pricey scene in other leagues.) Twitter helped do that.
So it is fascinating to see the debate about cratering Twitter since it was purchased by Elon Musk. A cursory glance at the wildly popular site this weekend showed an alliance of Woke scolds and entertainment industry preeners ready to wreck the world's largest marketplace of chatter, because they don't want to hear anything that challenges their world view.
Or contradicts the Church of Rachel Maddow on (choose any) Trump, abortion, climate, Afghanistan, racism, Trump, trans dysphoria, inflation, voting integrity, guns, Trump, Hunter Biden, electric cars, veganism, CO2, Trump, white privilege, SGM, polar bears, FBI, Dreamers, ballot harvesting and… Trump.
Imagine a betting site that banned the contrarian tips of a legendary character. That only allowed discussion of taking overs not unders on sports bets. Or banned teaser talk. That's today's Twitter. @kylenabecker "They demand complete cultural hegemony. Anything that gets in the way of that must be destroyed."
The progressive scolds who've controlled the spread of opinions on Twitter since the Obama administration of social justice now want to abandon the site because Musk had the wacky idea of allowing a former president back on the site. This after conducting an informal poll about reinstating The King of Mara Lago.
Even people you'd thought sane about the new tech have lost their marbles over the prospect of hearing things they find vexing. Here's NBA owner Mark Cuban @mcuban The greatest challenge Twitter has is making users feel safe. Safe that they won't be abused by users on the platform. Safe that tweets won't lead to action off the platform that hurt people. I think this is the element that @elonmusk is missing that current AI can't protect."
By safe Mark must mean from the Ayatollahs who promise death to Israel or Nancy Pelosi's daughter Christine who tweeted "the neighbour was right" after senator Rand Paul was savagely beaten by a neighbour? No? They're still on Twitter after the Babylon Bee was silenced? Wow.
Here's another sample of a Madame Defrage as she reaches for her pitchfork. "@shannoncoulter Just emailed the head of safety at Apple and Google respectively to ask if their app stores will continue to carry the Twitter app now that Elon Musk has reinstated Donald Trump." Because Hitler. Or something. From a church lady who advertises cats on her site.
It's more than individuals who've taken the "safe space" mantra to next lengths. This weekend CBS News— which gleefully printed all the Russiagate lies and fake Ukrainian impeachment hoax—decided it was just too raffiné to dip its toe into the Musk version of Twitter after its entitled staff began quitting in protest.
Reporter Jonathan Vigliotti provided CBCS' rationale. "In light of the uncertainty around Twitter, and out of an abundance of caution, CBS News is pausing its activity on the social media site as it continues to monitor the platform."
An abundance of caution from people who banned the 2020 Hunter Biden laptop story because there was an election in three weeks and his Dad might lose to Trump? Sure. The Walter Cronkite network was ripped for erring on the side of censorship, one writer saying the decision was "so stupid it makes my head hurt".
Prompting a doubleback on Sunday. "After pausing for much of the weekend to assess the security concerns, CBS News and Stations is resuming its activity on Twitter as we continue to monitor the situation." Their entitled vanity could choke a mule.
The CBS journalists who have long praised Edward R. Murrow's 1950s defiance of the McCarthy hearings are now all-in with authority. Says journalist Matt Taibbi, "Americans who once venerated self-reliance are building a church of conformity, whose chief means of worship is destroying heretics".
Making the charade even more risible is the new role of Musk as evil incarnate for buying Twitter, turfing a large portion of its useless, self-absorbed employees and restoring a semblance of balance to the site. From hero of youth culture the Tesla pioneer has become an evil that must be burned at the stake lest he remove the blue-check bias of the site. Not that he's intimidated. https://twitter.com/JoshuaPHilll/status/1594512374408810496
What is clear from this convulsion of fear is that the fire of safe spaces— segregated convocations, banning of speakers, crushing of businesses— that took root in academia has now jumped the fire line into the public where it is now burning every corner of free speech.
It bristles with its new power. Says Taibbi: "The math isn't hard: if the DHS or the NSC can do this to the world's richest man, they can do it to anyone, making this story into a test case to see what the new censorship regime can get away with." There's hope. When you hear Joe Biden say it is "worth looking into" whether Musk is a "national security threat" due to his "cooperations" and "relationships" with other countries, you know that the censors are nervous he'll succeed.
Let's give them something to really be nervous about. Keep tweeting. Pay the $8 fee.
Sign up today for Not The Public Broadcaster newsletters. Hot takes/ cool slants on sports and current affairs. Have the latest columns delivered to your mail box. Tell your friends to join, too. Always provocative, always independent. https://share.hsforms.com/16edbhhC3TTKg6jAaRyP7rActsj5
Bruce Dowbiggin @dowbboy is the editor of Not The Public Broadcaster A two-time winner of the Gemini Award as Canada's top television sports broadcaster, he's a regular contributor to Sirius XM Canada Talks Ch. 167. Inexact Science: The Six Most Compelling Draft Years In NHL History, his new book with his son Evan, was voted the seventh-best professional hockey book of all time by bookauthority.org . His 2004 book Money Players was voted sixth best on the same list, and is available via http://brucedowbigginbooks.ca/book-personalaccount.aspx
Death Becomes You: How Canada Became Euthanasia Central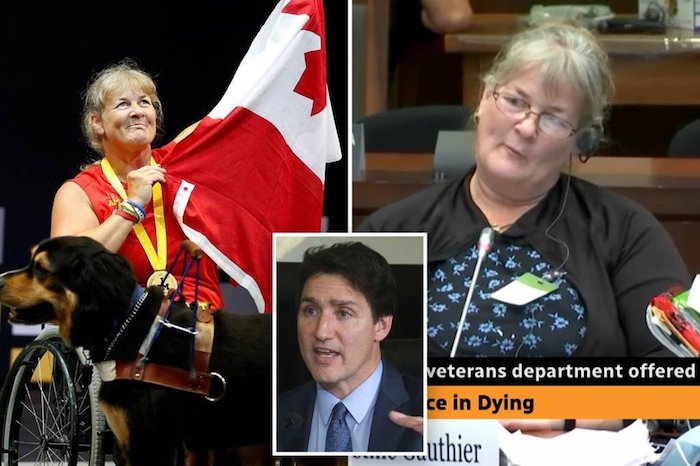 Liberalism used to mean live-and-let-live. If your neighbour painted his house day-glo green, liberals shrugged and said, "so be it". Now? You must not only heap fulsome public praise on his paint preference but you must paint your own house the same glaring colour, too. While apologizing for your abject failure in not recognizing his lived paint experience.
The runaway freight train that is liberalism the past decade has come to affect virtually every part of life. Now the moveable goal posts have come to impact death, too. As usual, the best intentions of cozy liberals have become the ugly bureaucratic beast of effective altruism.
The issue de jour of assisted suicide— tactfully known in Canada as medical assistance in dying (MAID)— leapt into the Canadian public consciousness with the ALS death of Toronto Maple Leaf legend Borje Salming. As we wrote here , the spectacle of the legendary Swede taking a last public lap with his former teammates and fans in Toronto last month was heart-rending.
Salming, who was diagnosed in April, died just after returning to Sweden. Former teammate Mark Kirton, who also suffers from ALS, a progressive nervous system disease which has no known cure, spoke for all terminal patients in weighing their options. "He died a good death," Kirton said. "What I mean by that is, his family was around him. He didn't allow the ALS monster to tear him apart.
"Let me elaborate on that. He knew how much a burden he would be to his family if it kept going, going, going. He knew what was going on in that respect. He was a smart player, even a smarter man."
Naturally the swift end for Salming so soon after returning from Toronto raised questions. Did Salming use assisted suicide? It is not yet legal in Sweden, and no one has confirmed that he did. But to those who think MAID should be available to terminal patients Salming's case perfectly fits the template of compassion.
Had Salming been Canadian, he could have availed himself of MAID in Canada. Available to physically challenged or terminal patients since 2016, it has now will be expanded in March 2023 to include those living with mental-health conditions. The law says "a physician or nurse practitioner can directly administer a substance that causes the death of the person who has requested it, or A physician or nurse practitioner can give or prescribe to a patient a substance that they can self-administer to cause their own death." (In the United States, physician-assisted suicide is legal in nine states and D.C.)
Many Canadians want the option to decide when enough is enough— and are choosing death. In 2021 over 10,000 ended their lives this way, just over 3 percent of all deaths in Canada. But as is typical of this Liberal government and its virtue-seeking cadres, the original compassionate sentiment and its rollout have produced something else used by malign actors.
Assisted death has now seemingly gone from last resort to earth-friendly lessening of the population promoted by society's top names. And as an alternative to psychiatric treatment. Medical providers of MAID are being told that bringing up the topic to vulnerable patients is now a professional obligation.
According to reports, patients suffering from depression and other psychiatric conditions are being offered MAID as an alternative to treatment. One man said he wanted MAID to escape his terrible financial straits. The most dramatic suggestion has come from desperate Canadian veterans who claim they are being offered MAID in lieu of further treatment.
The federal government says it has no evidence of this being offered, but veterans insist it was verbally offered. Retired corporal and Canadian Paralympian Christine Gauthier told the House of Commons' veterans affairs committee in November that she was offered an assisted death during her five-year fight for a wheelchair ramp in her home.
Other veterans had similar stories of their psychiatric treatment being no treatment at all. "Mental-health injuries can be terminal only if they're untreated, unsupported and under-resourced," said Wounded Warriors executive director Scott Maxwell, whose organization runs mental-health support programs for veterans and first responders.
According to Maria Cheng of The Associated Press, "the Canadian system shows exactly the corrosive features that critics of assisted suicide anticipated, from health care workers allegedly suggesting euthanasia to their patients to sick people seeking a quietus for reasons linked to financial stress". But defenders of those too ill or depressed to defend themselves are up against stiff competition in the battle for Canadian hearts and minds.
The fashion retailer Simons produced a lavish PSA in October about 37-year-old Jennyfer Hatch, who was approved for MAID amid suffering associated with Ehlers Danlos syndrome. Simons execs said their piece was to "build the communities that we want to live in tomorrow, and leave to our children." NYT columnist Ross Douthat observed: "For those communities and children, the video's message is clear: They should believe in the holiness of euthanasia."
As if gauzy tributes to MAID were not enough, mainstream Canadian media found a silver lining. "Medically assisted deaths prove a growing boon to organ donation in Ontario," chirped the Ottawa Citizen. "Ontarians who opt for medically assisted deaths (MAiD) are increasingly saving or improving other people's lives by also including organ and tissue donation as part of their final wishes." Well gosh, ain't that swell!
Unspoken in this move to euthanasia is the acknowledged desire on the part of many environmentalists and radicals to reduce the world population. Planned Parenthood has long embraced euthanasia as a means of lowering the population— especially those with whom they disapprove politically or culturally. Noted population catastrophist Paul Ehrlich has predicted everything from nuclear disaster to plague unless we get on with the business of helping people die— especially people not down with climate catechism.
Not surprisingly Canada is now being mocked as the assisted-suicide hub of the world. Annette Prestia: "'Kill yourself' is either an insult that will get you kicked off Twitter or health advice from the Canadian government" Tweeted Adam Zivo: "The toilet in my boyfriend's apartment stopped working tonight. I let him know that, if the problem persists, we can just fly to Canada and apply for MAID".
So if nothing else, Canada has that going for us. We The Dead North coming to a screen near you.
[Disclosure: At NPB we have seen our brother-in-law die of ALS upper bulbar palsy and currently have a close friend battling the disease.]
Sign up today for Not The Public Broadcaster newsletters. Hot takes/ cool slants on sports and current affairs. Have the latest columns delivered to your mail box. Tell your friends to join, too. Always provocative, always independent. https://share.hsforms.com/16edbhhC3TTKg6jAaRyP7rActsj5
Bruce Dowbiggin @dowbboy is the editor of Not The Public Broadcaster A two-time winner of the Gemini Award as Canada's top television sports broadcaster, he's a regular contributor to Sirius XM Canada Talks Ch. 167. Inexact Science: The Six Most Compelling Draft Years In NHL History, his new book with his son Evan, was voted the seventh-best professional hockey book of all time by bookauthority.org . His 2004 book Money Players was voted sixth best on the same list, and is available via http://brucedowbigginbooks.ca/book-personalaccount.aspx
Misconduct: NHL Succumbs To Non-Binary Power Play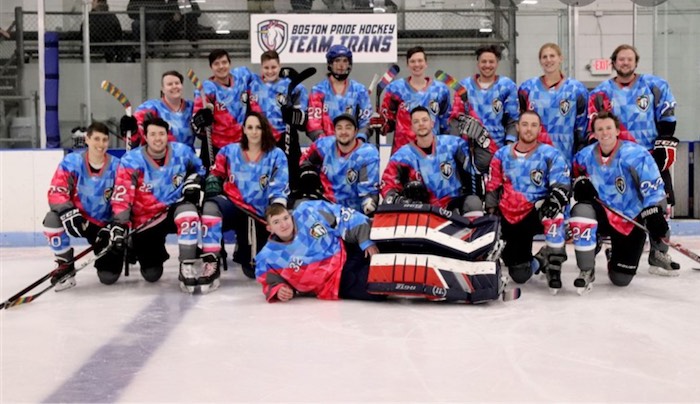 Imagine the Academy Awards coming out in favour of returning The Dreamers to their home country. Or the Tonys advocating a repeal of gay marriage. That's the equivalent of the NHL's Twitter site tweeting "Trans women are women. Trans men are men. Nonbinary identity is real."
For a league that celebrated its inner Don Cherry for over a century this sudden assertion that traditional biological gender is deader than Eddie Shore has to qualify as a game changer.
The tweet came as the league announced its support for something called the Team Trans Draft Tournament in Middleton, Wisconsin. The tournament's 80 participants identified as either transgender or nonbinary, according to the NHL. Whatever. Do your thing.
But when social media asked whether this meant the league was okay with men playing in women's leagues some progressive puckster in the NHL head office fired off the tempestuous "Trans women are women. Trans men are men. Nonbinary identity is real."
Cue the incredulous reaction. Who were they trying to impress? Just one example from conservative Ben Shapiro: "If this is true, why aren't there any trans men in the NHL? They're real men, after all. Must be terrible and vicious discrimination." Claiming racism and sexism and transphobia the NHL briskly shut down its comments section on social media lest the suddenly disinherited Tim Hortons hockey culture submit its disgust.
There were upsides. Watching cardigan-clad commissioner Gary Bettman squirm in his new role as commissioner of all genders is worth the price of admission. Seeing the enlightened hockey media at Sportsnet, CBC, TSN and ESPN lay down cover for Comrade Gary was likewise amusing.
But the NHL's sudden conversion to trans orthodoxy is also highly instructive of how deep the tentacles of this ideology have attached themselves in ordinary culture. The NHL? Men-as-women playing against biological women? Until this radical chic agitprop thrust itself into the fore the last few years this was unthinkable for the NHL or its fans. Laughable. Fantastical.
But now you have a league HQ embedded in the heart of Manhattan— where the global media, business and arts community have already succumbed to the intimidation of this cultural blackmail. The NHL's sponsors, suppliers, broadcast partners and just plain neighbours have also taken the Trans Kool Aid. At some point the NHL's surrender must have seemed inevitable— even for a league that asks its employees to never back down to bullies.
Seeing Bettman— who has epitomized stubborn resistance in his denial of the science of CTE brain trauma— crumble before the forces of approved speech is instructive to those who think this leaky scow can still be turned around quickly. Or that the forces of objective media might raise a whimper about being steamrolled by the rabid internet wolf packs.
As Douglas Murray noted sadly in Toronto of the Canadian media's performance during the February Convoy. "The Canadian media acted as the amen chorus of the Canadian government," he said during last week's Munk Debate on trust in media. After numerous examples of this capitulation, he added: "Why is this so rancid? Because in this country… your mainstream media is funded by the government."
His debate partner American journalist Matt Taibbi was no less scathing. "The press, culturally, has been transformed from an institution that reflexively identified with the broad audience to one whose first instinct is to protect the people they're meant to cover."
As if to prove their point, new Twitter owner Elon Musk allowed Taibbi to release emails and documents that show the active Twitter suppression of the Hunter Biden laptop scandal in the weeks prior to the 2020 presidential election. Prodded to censor by presidential candidate Joe Biden's followers, Twitter and its sister monopolies at Facebook and the corporate American media banned any public discussion of how Biden's son and his brother had sold the "Big Guy's" position in government to China, Ukraine and other malign actors for years.
Why is this important? As many as 30 percent of those hearing about the Biden's shakedown operation for the first time said they'd have changed their vote in the razor-thin election. The implications are odious and far-reaching.
So what did corporate media do Friday upon release of the communications showing corrupt collusion between media and politicians? It reprised its October 2020 performance and buried the story of its disgrace. A few of the most corrupt tried ad hominems on Taibbi and Musk. But otherwise it was a re-run of the mute media in which a smug corporate vigilantes suppressed vital news. That includes Canadian media.
Example: the Carleton Journalism School hosted a presentation on the Canadian media titled "Journalists and Online Hate". The idea being that brave impartial journalists are now being hunted down for their trailblazing education of the masses. The monochrome panel included federal minister Marco Mendicino, Global TV's Rachel Gilmore, CBC President Catherine Tait, and black columnist Erica Ifill, .
(Or as Jon Kay saw it: "(1) laughingstock cab minister (2) self-loathing J-school dean (3) tiktokker (4) leader of bloated state network no one watches, & (5) woman who says she's glad the queen's dead'.)
After cravenly thanking native groups for the use of their hereditary land, J- School director Allan Thompson— a "fifth generation settler" told the audience that media must dismantle "white supremacist mindsets". It went downhill from there with federal civil servant Tait lashing out at the people who pay her $460 K salary as being in need of reconstruction.
Given her chance, Ifill said when she seeks an expert opinion, she does not talk to white men because her job is to challenge power. She then talked about CBC's Queen coverage, and noted she was glad the queen died. She also says the media treats black women very poorly. (Someone should tell this Virtue Trooper that the Queen's ancestors were the ones who effectively ended the slave trade in. the Western World in the early 19th century. But that might upset her narrative. And upsetting narratives is racist.)
The conclusion of the debate? Sticks and stones may hurt journalists' bones but names are first-degree murder. So save a prayer for poor Mr. Bettman. He held out longer than some before accepting the white guilt hemlock. Having known his desire to be the longest-serving commissioner in history he's probably now wishing he'd quit his job three seasons ago. Because he'll never wash away the cisgender privilege now.
Sign up today for Not The Public Broadcaster newsletters. Hot takes/ cool slants on sports and current affairs. Have the latest columns delivered to your mail box. Tell your friends to join, too. Always provocative, always independent. https://share.hsforms.com/16edbhhC3TTKg6jAaRyP7rActsj5
Bruce Dowbiggin @dowbboy is the editor of Not The Public Broadcaster A two-time winner of the Gemini Award as Canada's top television sports broadcaster, he's a regular contributor to Sirius XM Canada Talks Ch. 167. Inexact Science: The Six Most Compelling Draft Years In NHL History, his new book with his son Evan, was voted the seventh-best professional hockey book of all time by bookauthority.org . His 2004 book Money Players was voted sixth best on the same list, and is available via http://brucedowbigginbooks.ca/book-personalaccount.aspx