The UK's Best Horse Racing Events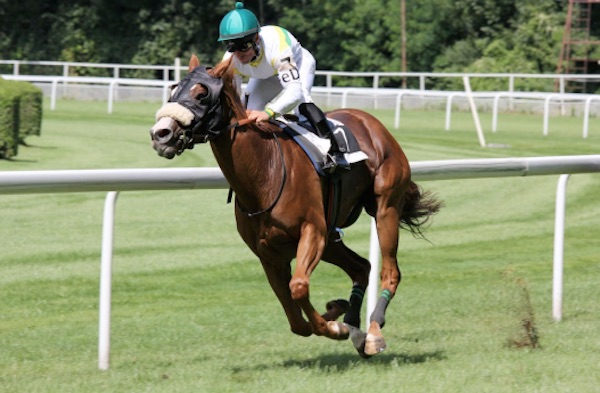 We all know that football is the main sport in the United Kingdom, but did you know that horse racing is the UK's second most popular spectator sport?
Every year over six million fans click through the turnstiles at racecourses up and down the country, making horse racing much more popular than cricket and rugby.
In this article we take a look at five of the best horse racing events in the UK – the ones that make horse racing so popular with the Great British public. Think we've left an event out? Let us know in the comments section below.
The Cheltenham Festival
When? Tuesday, 15th March – Friday, 18th March
Where? Cheltenham, Gloucestershire
Normally scheduled to coincide with St. Patrick's Day, the Cheltenham Festival is not just a highlight on the sporting calendar but on the social one too. Over 260,000 people flock to the Gloucestershire venue to watch the sport's best jockeys battle it out for a share of the £4 million purse.
There are 28 races stretching out over 4 days with the most famous being the Cheltenham Gold Cup which is held in the same regard as winning an Olympic Gold Medal. The favourites for this year's Gold Cup are A Plus Tard, Galvin and Minella Indo.
Where there is horse racing, there is most certainly betting. Every single year, thousands of punters bet on Cheltenham and some win fairly substantial amounts of money.
Royal Ascot
When? Tuesday, 14th June – Saturday, 18th June
Where? Ascot, Berkshire
Perhaps the most famous racecourse in the UK, Royal Ascot plays host to a five day Flat racing meeting every June which hosts 18 Group races. The racecourse was founded in 1711 by Queen Anne when she visited the area and decreed that the heath looked, 'ideal for horses to gallop at full stretch.'
Since then it has become traditional for British royalty to visit the annual event. In fact, many of Queen Elizabeth II's horses can be seen racing at the five-day Royal Ascot event. They are identified by their distinctive purple body with gold braid colours.
The Gold Cup which is held on the third day of the event is the most prestigious and is currently held by Subjectivist who upset Stradivarius to romp to success.
The Grand National
When? Tuesday, 7th April – Saturday 9th April
Where? Aintree Racecourse, Merseyside
The Grand National was founded by William Lynn in 1829 with the first running happening in 1836 when The Duke won the inaugural event. The modern day Grand National is the culmination of a three-day race event held in Aintree, Merseyside.
It is widely regarded as the most challenging race on this British calendar and sees competitors fight it out over a 4 miles and 514 yards and 16 fences, 14 of which are jumped over twice. It's no wonder then that around 60% of the horses that start the race never make it to the finish line.
Red Rum, who won a historic treble in 1973, 1974 and 1977 is probably the most famous horse to have run the course at Aintree. Minella Times, last year's winner made history as it became the first horse to be ridden by a female to win the Grand National.
(Rachel Blackmore made history in 2021 riding Minella Times to Grand National victory.)
Epsom Derby
When? Friday, 3rd June – Saturday, 4th June
Where? Epsom Downs, Surrey
First inaugurated in 1780, the Epsom Derby is a Group 1 flat race open to three-year-old colts and fillies. It has a purse of £1.125 million and is widely regarded as one of the most prestigious events in the country.
In recent years however it has morphed into more of a social event than a sporting event with the prizes for best-dressed, celebrity guests and musical performances taking as many headlines as the racing action.
The Epsom Derby is also home to the self-proclaimed 'Greatest Flat Race in The World' which is some claim!
The Scottish Grand National
When? Friday, 1st April
Where? Ayr Racecourse, Ayrshire
When it comes to great races in the UK, the action isn't just limited to England, there are great meets all over the UK. The Scottish Grand National however, is one of the best races outside of England in the calendar.
Inaugurated in 1867 this Grade 3 National Hunt steeplechase is full of drama and intrigue with horses racing over a distance of 4 miles and running 27 fences. If you love the Aintree Grand National you'll love the Scottish Grand National too.
In terms of the purse, there is slightly less money on offer to winners but if anything, that opens up the field and adds more excitement to the race.
6 Things You Should Know When Playing Online Slots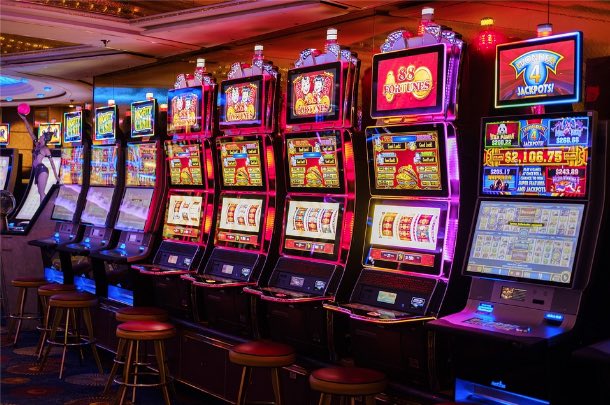 For many people, it doesn't matter if you're an expert at poker, blackjack, or craps; you cannot compare the thrill of slot machines. It's the magic of casinos, both online and land-based! Many will advise you to try the slot machines if it's your first time at a casino. However, did you know that there are several things you need to know first before playing?
There are six things to keep in mind, and this page covers what you need to know! It includes how slot machines work, why practicing, budgeting, and carefulness is necessary, why smaller jackpots are better and why you should spread out your bets. Continue reading to learn more!
How Slot Machines Work
When playing, you should know how to play online slots first. You can't possibly win something without knowing how to play. The first thing you would have to do is register in an online casino, and once you've registered, go to their website and open their slot machine.
Take a gander at the game's paytable, which will show you the rate of each symbol and let you know what to look out for. You should also know your top bets and the number of paylines you'd like to play. You may click the 'max bets button' if you'd like to select all the paylines.
To play, you must click the 'spin' button to get the reels moving. If you win, the game will show your offer winnings and offer you the option to gamble again. This option allows you to get bigger prizes through bonus games. Although, be careful because it may also cause you to lose your initial winnings.
You can stop spinning the reels once you're satisfied with your earnings and playing this casino game.
Why You Should Get Your Slot Carefully
Be careful about what slot you choose. You should know that no two slot machines are the same. Different machines come with different soundtracks, themes, additional symbols and features, and many more. There are also different Return to Player rates.
It's better to play in a slot machine with a higher RTP rate, so check the RTP percentage before registering in an online casino and playing.
Practice Is a Must!
Before you even begin playing for real money, you have to practice with free games first. Thankfully, you can try out the slot machines for free! Reputable casino sites commonly offer it. Playing for free offers tremendous fun and allows you to strategize and familiarize yourself with the machines.
You may also learn a machine's secret quirks! It doesn't matter if you're a beginner or an expert in these machines; you can continually hone your skills through free games, so take advantage of them!
Always Stick To Your Budget
One of the essential pieces of advice you can apply is to always stick to your budget. It would help if you always stood by this tip before you even begin pushing that spin button. You can do this by setting a budget beforehand. Set a maximum sum, and you're prepared to spend on the slot machines.
Once you've reached that sum, take that as a caution to stop playing immediately. Playing using money beyond your budget can be detrimental and might make you addicted to slot machines. Always remember that you shouldn't bet money that you can't afford to lose.
Remember that all casino games, including slot machines, are games of chance. Therefore, no matter how hard you try, there's no certainty that you will win your game.
Smaller Jackpots May Be Better
Slot games that have smaller jackpots tend to pay out more frequently. If you aren't concerned about winning big bucks but are after a win, opt for games with smaller jackpots. Huge jackpots may be enticing, but the chances to claim your winnings with those jackpots aren't very favorable. It's best to stick to smaller jackpots instead.
Spread Out Your Bets Over Time
Spreading out your bets may not be the most exciting way to play slot machines. However, it's the best way to avoid losing a crazy amount of money all in one sitting. With every spin, you are risking your money. Slot machines are a gamble, so it's a must to think twice before playing, especially when betting on the most expensive machines or playing at a crazy speed.
Consider playing for 10 minutes at a time, then taking a break for 20 minutes. It's the best way to cool off and lessen the risk of losing your money. It's a win-win situation!
Final Thoughts
Are you thinking of playing the slots online? If so, use the information above to help guide you on your online casino journey. When playing, you'll see that there are several differences compared to playing at land-based casinos. So, it's essential to be informed by reading articles like this.
If you're hoping for a huge win when playing online slot machines, then you should opt for progressive jackpot slots on your next try – it's your best option! Lucky winners close their tab with life-changing sums of money, and you, too, can win big!
Five Clever Ways to Save Money Using Your Credit Card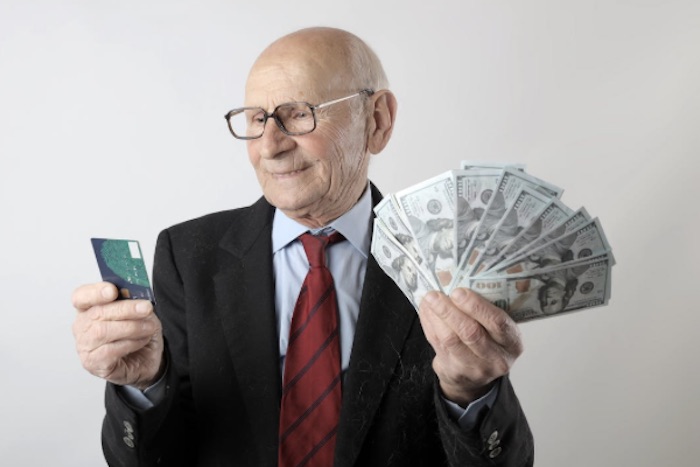 Using a credit card can be great for spreading the cost of big purchases, gaining purchase protection, and having a convenient way of paying for things. But you may not realize that you can also use your card to save money, as long as you use it wisely.
Here are just five clever ways in which you can save money using your credit card.
1.
You Could Transfer Balances to Reduce Your Interest
If you have a credit card with a high interest rate, you could transfer the balance to a credit card that has a lower interest rate to help you make substantial savings.
Indeed, you could save hundreds of dollars. If you take advantage of a balance transfer with 0% APR, you'll gain time to pay off your balance without having to accumulate interest.
For instance, if you move a balance of $3,000 at 17% to a card that has 0% APR for twelve months, you could save nearly $400.
You just need to ensure that you're able to pay enough on a monthly basis in order to bring your balance back down to zero within the introductory period.
2.
Make Savings on Purchases with the Discount Mall
Many of the leading credit card companies partner with retailers to provide credit card holders with regular discounts on purchases. That's known as a discount mall.
While you'll need to be organized and plan ahead, you can potentially save money on all kinds of purchases, from wellness spas to cinema tickets, by using a credit card company's discount mall.
You should be able to find out which companies partner with your credit card company by looking on your card issuer's website.
3.
Look for Sign-up Bonuses
While you shouldn't get a new credit card just for the sake of it, which could potentially actually damage your credit, if you're already planning on opening a new credit card account, spend time comparing different card companies to find one that offers a great sign-up bonus.
You could get cash for signing up for a new credit card or you could earn points to spend on things like airline tickets. Though, there are other ways of finding cheap flights.
To save money via accessing a sign-up bonus, you'll typically need to spend a certain amount on your card within the first few months. So, weigh up how much you could potentially save to see if this is a viable option.
If you have to spend more than you can save, you might be better off using another method to save money using your credit card
4.
Take Full Advantage of Cashback Rewards
One excellent way of saving money with your credit card is to use a card that enables you to accumulate cash rewards.
If you're able to use your credit card to pay for the majority of your expenses, you could max out your cash earnings. For instance, with the use of a credit card from SoFi, you can earn up to 3% cashback.
Simply get approved for a SoFi credit card and you can get 3% cashback rewards for a whole year. Furthermore, you get an additional $300 bonus and the chance to win a welcome bonus of up to $10,000 in reward points.
5.
Look for a Credit Card That Waives International Transaction Fees
If you travel internationally on a regular basis, you're sure to have noticed how much transaction fees can be for using your credit card abroad. With fees on transactions typically costing 3%, those fees can soon add up.
The good news is some credit card companies waive foreign transaction fees. By finding a company that waives those fees, you can make significant savings when you travel overseas.