The Twitter Files: Just the Beginning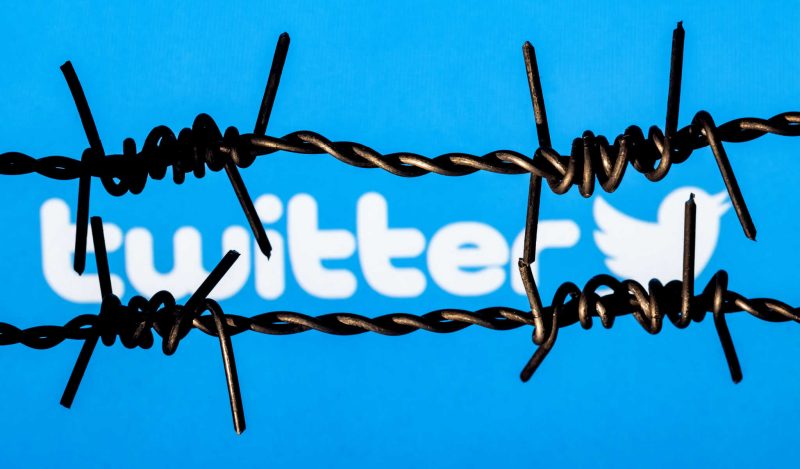 BY
JEFFREY A. TUCKER
Bari Weiss, who left the New York Times in protest against the culture of that paper, had been given access to another tranche of inside information about the operation of Twitter before Elon Musk took over. She found vast confirmation of what we've suspected for years now: the platform was censoring people who objected to lockdowns and vaccine mandates among the whole litany of coercion and compulsion that swept the world from March 2020.
The first person highlighted here is Stanford's Jay Bhattacharya, who only joined the platform in the summer of 2021. During this entire time, Twitter spokespeople had said repeatedly that it did not shadowban but of course all of us knew otherwise.
It turns out that the company had an elaborate system for deboosting, shadowbanning, trending topic bans, search bans, and other fancy tricks all designed to minimize as much as possible the reach of a person's account.
You can see some of the controls imposed from the admin panel. He was treated lightly compared with others. More than 10,000 were banned.
She goes on to give other examples among which there are surely thousands and I'm all-but apodictically certain that I have been among them. After Elon took over, my own accounts have seen tremendous increase in reach, follows, and so on.
There is a lawsuit pending as brought by the Attorneys General of Missouri and Louisiana that accuses the Biden administration (and really the whole administrative state as it pertains to communication and information) of violating the First Amendment by colluding with Big Tech companies. There are already hundreds of pages here to document this but Elon's releases only further entrench the point. It is now so incredibly obvious that this is exactly what was going on.
Now we know how Elon could fire 3 out of 4 workers there and the platform would work better than ever. These people were not working for the platform. They were working against it. And to what end? To keep the schools closed. To force people to get the jabs. To keep the travel restrictions in place. To keep people in masks and living in terror of a virus. This all really happened.
What pertains to Twitter is surely true at Google (therefore YouTube), Facebook (therefore Instagram), Microsoft (therefore LinkedIn), and even Amazon (many great books were blocked from publication and distribution). At this point, one would have to be completely blind about the reality of what we've dealt with for almost three years: in the name of virus control, the country, its laws and traditions, its liberties and rights, were taken over by a junta with different ideas.
Tellingly, one of Musk's tasks has been to ferret out the spooks on the staff. Jim Baker of the FBI seems to have been involved in vetting the first release of information from the Twitter files, so he too was thrown out, presumably clearing the path for more information to be released.
Some of the commentary I'm seeing this morning is trying to characterize this whole sorry situation as the censoring of "conservatives." That is completely incorrect. It was fundamentally about objecting to Covid controls (which were pushed by vast numbers on the left and right, among whom Mike Pence). The dissidents from despotism include many people from all over the political spectrum and many who have no political bent at all but merely have a penchant for truth-telling.
(As an aside, I'm completely weary of bogus media-monitoring services describing Brownstone as conservative or right of center. This is ridiculous, for more than half our writers, or more, have a tradition of being on the left. For my own part, I was among the first to warn of what a Trump presidency could become. This was back in 2015. This was followed by a full book exposing the statism of the right.)
What shakes me every time I think about it is this: we only know the inner workings of Twitter because Elon had the idea of buying the company for $44 billion. And that sale went through because stockholders approved it and funding sources backed him. Twitter is now among the only top venues in the technology space that is not curating information flows according to the priorities of the national security state. Think about that.
Just how close did we come to losing every bit of free speech? Very. And the battle is very much alive. As I finished writing this column, I received the following from LinkedIn concerning a Brownstone article from yesterday. Now we know for sure what motivates this kind of thing and it is not customers, stockholders, and information freedom. It is about service to government and the deep state in particular.
Every time these releases come out, we think that is surely the worst of it. But it always gets worse.
The FTX scandal is deeply related here and we know very little about where some $10 billion of its fraudulently acquired funds went. We are starting to trace the networks, however, and they flow through many nonprofits, scientists, and universities that mysteriously went silent from March 2020 onward. In this case "effective altruism" really meant totalitarian control of the whole of society.
For years now, many of us thought perhaps we were the crazy ones. Why are so many top voices and once-respected institutions wholly signed up to go along with the destruction of freedom and the social order in the name of a completely unworkable plan to manage a virus by crushing liberty? How the heck did this come to be?
We are gradually learning: it was about power and money.
And yet we also have before us some examples of how to beat the hegemon. Bhattacharya, Musk, and so many others show the path. It is a path of moral courage. Do what's right. Don't play along. Tell the truth and fight for it. All the power and money in the world cannot stand up against that seemingly simple approach.
Sadly, such moral courage is too rare. Far too rare.
We've all been personally devastated to see so many friends, colleagues, institutions, and once-trusted venues completely fail over three years of hell. Whole networks went silent, even those that claim to support liberty. At the same time, we should be inspired by the few examples of courage too and the difference it makes.
Brownstone is pledged to getting to the bottom of this disaster one way or another, and highlighting and supporting the best researchers, writers, and professional voices who can assist in the great effort before us: finding the truth and pointing a way out of this astonishing morass. I will end with a simple word of profound thanks to readers and supporters. We need you now more than ever. The whole world needs you.
As Ludwig von Mises wrote in 1922:
Everyone carries a part of society on his shoulders; no one is relieved of his share of responsibility by others. And no one can find a safe way for himself if society is sweeping towards de­struction. Therefore everyone, in his own interests, must thrust himself vigorously into the intellectual battle. No one can stand aside with unconcern: the interests of everyone hang on the result. Whether he chooses or not, every man is drawn into the great historical struggle, the decisive battle into which our epoch has plunged us. ~ Ludwig von Mises
Discovery Is the Covid Regime's Greatest Fear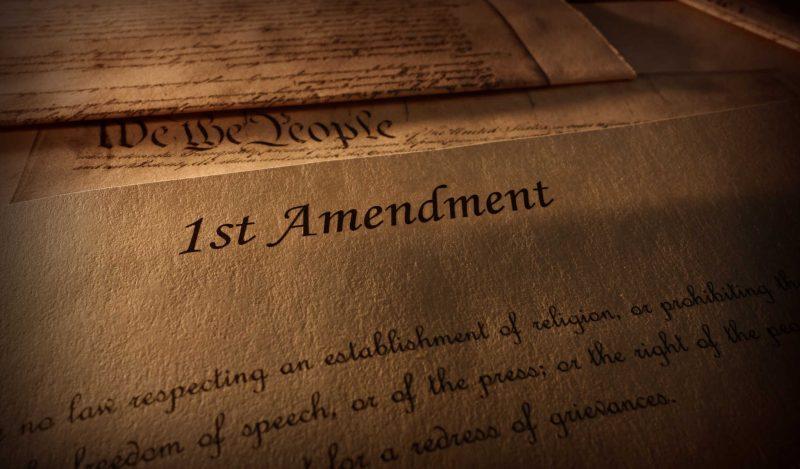 BY
BROWNSTONE INSTITUTE
The most recent batch of the "Twitter files" offers brief insight into the Covid regime's fear that the details behind their censorship and collusion will become public.
On Thursday, Alex Berenson posted a series of email correspondences between Twitter attorneys concerning his 2022 lawsuit against the company.
Last year, Berenson sued Twitter after the company issued him a "permanent ban" for his August 2021 tweet opposing vaccine mandates:
"It doesn't stop infection. Or transmission. Don't think of it as a vaccine. Think of it – at best – as a therapeutic with a limited window of efficacy and terrible side effect profile that must be dosed IN ADVANCE OF ILLNESS. And we want to mandate it? Insanity."
After a judge denied Twitter's motion to dismiss, the two sides reached a settlement agreement that reinstated Berenson's account and provided concrete evidence that government actors – including White House Covid Advisor Andy Slavitt – worked to censor criticism of Biden's Covid policies.
In the emails, Twitter's litigation team discusses the probability that they will lose the case.
"We believe our chances of success at the trial level are less than 50%," writes Micah Rubbo, Twitter's associate director for litigation. She then asks, "Are we willing to litigate and risk the potential public disclosure of *many* documents in order to prevent disclosure of some of them now?'"
Rubbo's comments reveal Twitter's primary motivation to settle the case. The company was not worried about monetary damages or regulatory fines; its concerns were entirely reputational. She focused on the risk of potential public disclosures, not the risk of losing the trial. Failure to reach a settlement jeopardized exposing the company's communications with government officials, law enforcement agencies, pharmaceutical companies, and other pro-censorship actors in the Covid regime.
Twitter did not settle with Berenson out of remorse for its actions or care for journalistic freedoms. It was a calculated decision designed to mitigate public relations backlash.
Berenson's reporting did not uncover the documents that the lawyers worried would become public, but the reaction indicates that any concessions would be better than discovery.
Now, Berenson has filed suit against President Biden, White House advisors, Pfizer CEO Albert Bourla, and Pfizer Board Member Scott Gottlieb for orchestrating a public-private censorship campaign against him.
In Berenson v. Biden: The Potential and Significance, we wrote:
The conspirators censored Berenson because he was inconvenient, not incorrect. Their ploy may backfire, however. Berenson v. Biden could unearth more information on the Covid era than his reporting would have ever uncovered.

Discovery and depositions from Pfizer and the White House would be the most valuable insight of the last three years – insight into the power structures that orchestrated lockdowns, censorship, forced vaccinations, school closures, economic upheaval, government overreach, and the merger of corporations with the state.
Berenson's latest reporting reinforces the potential backfire against the censors. They have jeopardized their regime by banning a tweet that would have been relatively inconsequential. Now, Berenson's suit threatens to uncover the inner workings of the censorship-industrial complex.
The revelations from Missouri v Biden (covered in a series here) are astonishing enough. They prove the existence of a vast, relentless, deliberate, communicative, and effective hegemon of control that impacts the news and information experience of every person connected to the Internet. It is still in full operation. The only real difference is that we know about it.
All indications are that the judicial system will favor a final and clean decision for free speech, even if that only comes at the hands of the Supreme Court at a much later date. That does not fix the continuing problem now and does not guarantee that government and business will not continue this in the future. But at least for now, there is some reason for hope that the Bill of Rights is not entirely dead.
The Plan: Lock You Down for 130 Days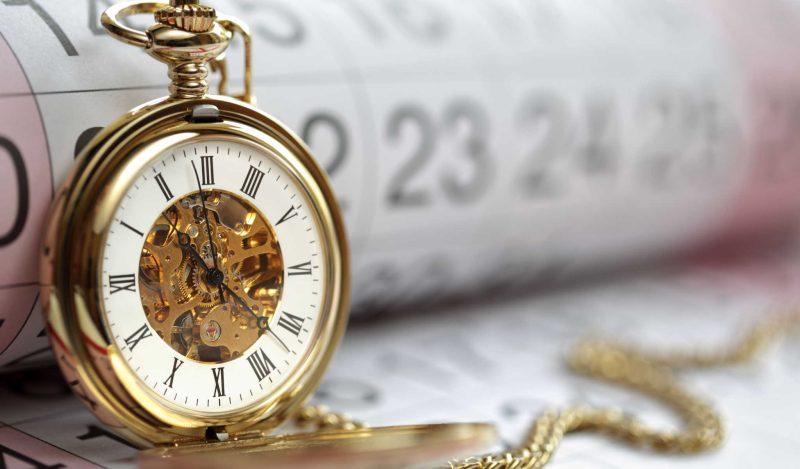 BY
JAYANTA BHATTACHARYA
What if the coronavirus pandemic was not a once-in-a-century event but the beginning of a new era of regular deadly respiratory viral pandemics? The Biden administration is already planning for this future. Last year, it unveiled a national strategy to develop pharmaceutical firms' capacity to create vaccines within 130 days of a pandemic emergency declaration.
The Biden plan enshrines former president Donald Trump's Operation Warp Speed as the model response for the next century of pandemics. Left unsaid is that, for the new pandemic plan to work as envisioned, it will require us to conduct dangerous gain-of-function research. It will also require cutting corners in the evaluation of the safety and efficacy of novel vaccines. And while the studies are underway, politicians will face tremendous pressure to impose draconian lockdowns to keep the population "safe."
In the case of COVID-19 vaccines, it took about a year for governments to deploy the jab at scale after scientists sequenced the virus. Scientists identified a vaccine target—fragments of the spike protein that the virus uses to access cells—by early January 2020, even before the WHO declared a worldwide pandemic.
This rapid response was only possible because some scientists already knew much about the novel virus. Despite heavy regulations limiting the work, the US National Institutes of Health had funded collaborations between the EcoHealth Alliance and the Wuhan Institute of Virology. They collected bat viruses from the wild, enhanced their function to study their potential, and designed vaccines before the viruses infected humans.
While there is controversy over whether this gain-of-function work is responsible for the COVID pandemic, there is no question this research is potentially dangerous. Even cautious scientists sometimes accidentally leak hazardous, highly infectious viruses into the surrounding community. In December 2021, for instance, the virus that causes COVID-19 accidentally leaked out of a laboratory in Taiwan, where scientists were researching the virus.
A promising vaccine target would be needed immediately after a disease outbreak for the Biden pandemic plan to work. For that to be possible, there will need to be permanent support for research enhancing the capacity of viruses to infect and kill humans. The possibility of a deadly laboratory leak will hang over humanity into perpetuity.
Furthermore, before any mass vaccination campaign, pharmaceutical firms must test the vaccines for safety. High-quality randomized, controlled studies are needed to make sure the vaccine works.
In 1954, Jonas Salk's group tested the vaccine in a million children before the polio mass vaccination campaign that effectively defanged the threat of polio to American children. Physicians need the results of these studies to provide accurate information to patients.
Operation Warp Speed cut red tape so that vaccine manufacturers could conduct these studies rapidly. The randomized trials cut some corners. For instance, the Pfizer and Moderna trials did not enroll enough people to determine whether the COVID vaccines reduce all-cause mortality.
Nor did they determine whether the vaccines stop disease transmission; a few months after the government deployed the vaccines, researchers found protection against infection was partial and short-lived. Each of these cut corners has since created policy controversies and uncertainty that better trials would have avoided. Because of the pressure to produce a vaccine within 130 days, President Biden's pandemic plan will likely force randomized trials on future vaccines to cut the same corners.
This policy effectively guarantees that lockdowns will return to the US in the event of a new pandemic. Though the lockdowns did not work to protect populations from getting or spreading COVID—after 2.5 years, nearly everyone in the US has had COVID—public health bureaucracies like the CDC have not repudiated the strategy.
Imagine the early days of the next pandemic, with public health and the media fomenting fear of a new pathogen. The impetus to close schools, businesses, churches, beaches, and parks will be irresistible, though the pitch will be "130 days until the vax" rather than "two weeks to flatten the curve."
When the vaccine finally arrives, the push to mass vaccinate for herd immunity will be enormous, even without evidence from the rushed trials that the vaccine provides long-lasting protection against disease transmission. This happened in 2021 with the COVID vaccine and would happen again amidst the pandemic panic. The government would push the vaccine even on populations at low risk from the novel pathogen. Mandates and discrimination against the unvaccinated would return, along with a fierce movement to resist them. The public's remaining trust in public health would shatter.
Rather than pursue this foolish policy, the Biden administration should adopt the traditional strategy for managing new respiratory-virus pandemics. This strategy involves quickly identifying high-risk groups and adopting creative strategies to protect them while not throwing the rest of society into panic.
The development of vaccines and treatments should be encouraged, but without imposing an artificial timeline that guarantees corners will be cut in evaluation. And most of all, lockdowns—a disaster for children, the poor, and the working class—should be excised from the public health toolkit forever.
A version of this piece appeared in Newsweek