Listen: The Prospects Baseball Show – Episode 24 – Sylvan Lake & MLB Expansion Talk

The World Series is over and now free agency speculation begins in MLB. This week on the Prospects Baseball Show Jordan Blundell and Dean Millard debated who the biggest name is behind the biggest fish in the pond, Gerrit Cole.  The WCBL will welcome in Sylvan Lake for the 2021 season as an expansion team and the GM and President of Baseball Operations Aqil Samuel joined the show to discuss the work that needs to be done for the team to take their soon to be built field in the west end of Sylvan Lake. It's said to be 'state of the art' and Aqil gave a sneak peak at what that means.
Hear from Aqil Samuel, GM and President of Baseball Operations for the new WCBL team in Sylvan Lake.

Jordan and Dean also unveiled their Top 5 favourite MLB expansion teams dating back to 1960 and debated whether or not the Jays should chase the next power hitting lefty from Japan. Plus is Shohei Ohtani better off being strictly a hitter instead of trying to pull off the Babe Ruth?

Alberta pastor charged with violating COVID-19 restrictions to make court appearance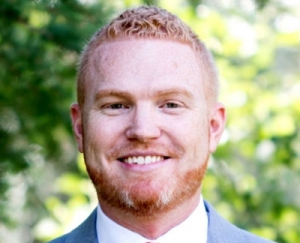 STONY PLAIN, Alta. — A pastor of an Edmonton-area church that has been allegedly holding Sunday services in violation of COVID-19 rules is to appear in court today.
James Coates with GraceLife Church in Spruce Grove was arrested last week.
RCMP have said he was remanded in custody after refusing to agree to bail conditions.
The church has been holding services that officials say break public health regulations on attendance, masking and distancing.
Police fined the church $1,200 in December and a closure order was issued in January.

Coates was twice charged in February with violating the Public Health Act and violating a promise to abide by rules of his release, which is a Criminal Code offence.
Coates has addressed the province's health restrictions in his sermons, telling worshippers that governments exist as instruments of God and there should be unfettered freedom of worship.
An associate pastor of the church, Jacob Spenst, conducted last Sunday's service and told the congregation that messages of support have been pouring in for the jailed pastor.
This report by The Canadian Press was first published Feb. 24, 2021.
The Canadian Press

WHAT HAPPENED TO THE GUY IN THE BLUE TRUCK?


Open Letter to Premier Jason Kenney
February 23, 2021
FOR IMMEDIATE RELEASE
Red Deer – Mountain View, AB
On August 1, 2016 you began your "Unite Alberta Truck Tour" in a blue Ram 1500. Your mission: to consolidate conservative support by uniting the Tories with the Wildrose Party. We all know the results of the truck tour and how the tour carried over to the 2019 United Conservative election platform: "Getting Alberta Back to Work".
It is now February 2021, four and half years after you launched the truck tour. Even though Albertans have suffered through the past year with COVID-19, the three pillars of your 2019 election platform are still of the utmost concern to Albertans: Jobs, Economy, Pipelines.
When the UCP government took office in 2019, no one could have foreseen the significant challenges that would be presented to both your government and Albertans just one year later. These challenges however, should be viewed a rallying point rather than a crutch.

Moving forward, Albertans are looking for strong leadership. We want to see drastic reductions in red tape. We want a government that champions our interests within Canada and to external markets. Simply put, we want jobs, a strong economy and pipelines. We are not interested in more panels and consultations. We do not want the ideological policies of those in Ottawa dictating our future or our children's futures.
To secure our financial future, public sector bureaucrats, specifically those on Alberta's "sunshine list", need to share in the economic downturn that the private sector is currently facing. Alternative routes to get oil to market, not subject to the Canada Energy Regulator, need to be explored immediately. Small businesses need a concrete plan for reopening and a guarantee that no further lockdowns will be imposed.
Polls suggest that the conservative base is fragmented again. Albertans know what happened the last time this occurred. Premier, it is time to be the guy in blue truck again. Albertans are counting on you.
Sincerely,
Jared Pilon
Libertarian Party Candidate for Red Deer – Mountain View, AB
https://www.jaredpilon.com/