The Mustard Seed Hosts PCN Women's Fun Run this Saturday (May 12)
Red Deer PCN Women's Fun Run Helps Feed Children in Need
Red Deer, AB. – On Saturday, May 12, 2018 more than 1,200 women of all ages will come together at the Red Deer PCN Women's Fun Run to raise funds in support of The Mustard Seed's School Lunch Program in Red Deer. All proceeds go to The Mustard Seed.
"The Mustard Seed cares deeply about women's health; so it is a great partnership in an event that is so focused on healthy living for women of all ages, and about bringing people together in our community," says Byron Bradley, Director of Central Alberta for The Mustard Seed. "We were so thankful for the $20,653 that was raised in 2017. Last Year, with the generosity of Red Deerians, we were able to serve over 54,000 lunches to children in Red Deer."
The run has four different events with options for all ages and abilities, a Health, Wellness and Gift Expo with more 70 vendors, more than 100 prizes, and a variety of family fun and interactive actives. Activities include the Stantec Kidz Zone, the State & Main coffee lounge, The Mustard Seed concession, power wheel gator rides for the kids courtesy of Deermart, complimentary massages from Alberta Institute of Massage, games from Mastermind Toys, manicures, pedicures, dry cuts and hair fun from MC College and much more.
Over $10,000 in prizes
Garrett Scott and Kipp Scott GMC Cadillac Buick have donated a 4 month (8,000Km) lease on a brand new Cadillac ATS-V as the grand prize for fundraisers. The 10 participants who raise the most money will be entered into a draw to win. The grand prize includes $500 towards insurance expenses for the car from The Co-operators Insurance and a $500 gift certificate from Clowes Jewellers.
The Red Deer Catholic School districts and SUBWAY® have joined forces for the SUBWAY® School Challenge, to encourage our school age girls to embrace fitness and a healthy lifestyle. The school with the highest percentage of participants wins a SUBWAY® celebration party.
Many local businesses have also donated amazing draw prizes, swag bag stuffers and finishers' prizes for our participants, including more than 100 age group awards totaling more than $4000, courtesy of One Tooth Active Wear.
"We are so thankful for the awareness that this amazing event brings to our work, and for the opportunity to engage and partner with so many supporting businesses and community groups. We are looking forward to the event on May 12, 2018 and hope to meet many new people from across Central Alberta," says Byron Bradley.
In partnership with the Red Deer Primary Care Network, the Women's Fun Run has had nearly 6000 participants cross the finish line and has donated more than $50,000.00 to local charities. Their goal is to inspire women and girls to get out, be more active and to give back to their community.
About The Mustard Seed:
The Mustard Seed is a Christian non-profit organization that has been caring for men and women experiencing poverty and homelessness since 1984. The Mustard Seed delivers basic services, housing and employment programs to those in need and partners with the community to address the root causes of poverty. https://theseed.ca/
For more stories visit Todayville.com
We're Almost There! Building Campaign Announcement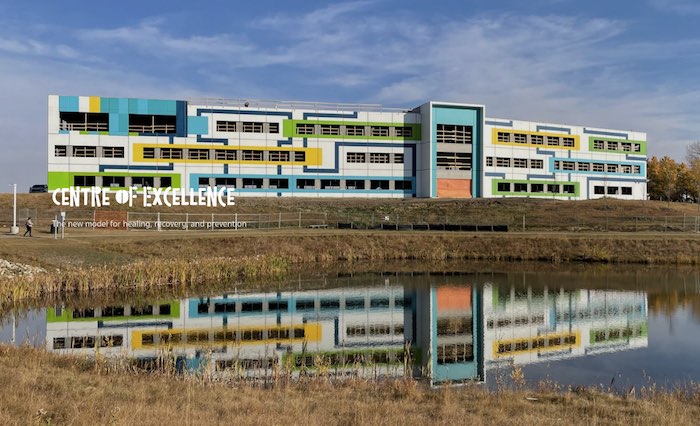 First off, I want to take a moment to thank you for following along in our journey, and being part of the solution for those children who have been impacted by a form of child abuse.
Whether you have volunteered, donated, or have simply followed us and shared our content online, you have contributed in some way to making the world better and brighter for our children and families.
Nothing that we have accomplished here has been without the support of our community.
We have come a long way since we first opened in Downtown Red Deer. When we moved from downtown to our previous space it was a big step up. We had room for new and existing staff, and we were able to create a more comfortable space. But as the need for services has grown, and as we take on cases that require more integration with our partners, we had to shift our focus to a new space. Rather than simply moving into a larger existing space, we needed to create a place where we could work with all of our partners in one building. We needed a centre that had space for more clinical therapies, more room for forensic interviews, and that allowed us to look ahead with research and academic integration to help bring up the next generation of teachers, nurses, therapists, and more. We needed to build the Sheldon Kennedy Centre of Excellence!
Creating the Sheldon Kennedy Centre of Excellence has been no small task. From concept and design, right through to painting the walls and grouting the tiles, every step has been meticulously planned out with the children in mind. On top of all of that, we have been working with our partners on ensuring that the space meets their needs. I'm proud to say that we've accomplished just that. Now, for example, if a child is having a forensic interview, and their parent or guardian needs support as well, they can get what they need all in one building.
The children we see have already been through unimaginable things, often at the hands of people they're meant to trust. Our job is not only to take a statement, and connect families to other resources, but also to make our young clients feel as comfortable as possible. No child wants to discuss their trauma if they're scared, uncomfortable, nervous, or intimidated. The space we bring them into needs to help them feel at ease, and we believe that is exactly what we have accomplished at the Sheldon Kennedy Centre of Excellence.
This has been our journey and our mission. Back in February, we announced our building campaign with a goal of raising $12 Million dollars. I am proud to tell you today that we are only $1.2 Million away from our $12 Million dollar fundraising goal! We have just 10% left to go in this campaign. Every dollar on top of that goal that we raise will help us pay for this building even faster, which means we can focus more of resources towards our services and creating new awareness and educational resources.
So this is what I'm asking you today; Please help us get over the finish line. Any donation today, even $10, will go a long way to helping those impacted by a form of child abuse. There are other ways to support us as well, including sharing this with your friends and family, or following us on social media and engaging with us there. It has taken a community to get us here, and it will take a community to take this to the end.

Together we can build the future so that every child can have a bright one!
Are your bottles and cans building up at home? This holiday season, you can turn your bottles and cans into support for children in Central Alberta with SkiptheDepot!

"SkipTheDepot is everything you need to recycle your bottles, cans, electronics, and clothes from the comfort of your couch." – SkiptheDepot

Schedule your pickup, and they'll handle the rest! Click here to schedule your pickup today!
Conservative MP Leslyn Lewis condemns MAiD in Parliament as targeting nation's most vulnerable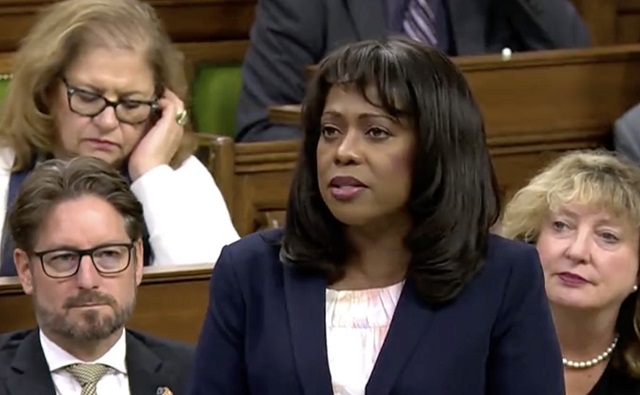 'I call upon with government to reverse its course and instead provide help and hope for Canadians suffering with mental health conditions'
Conservative MP Leslyn Lewis condemned the Trudeau government's treatment of Canada's most vulnerable, revealing that 36 Canadians are euthanized every day. 
On November 28, Dr. Leslyn Lewis, Conservative Member of Parliament (MP) for Haldimand-Norfolk, Ontario, addressed Parliament on the dangers of Medical Assistance in Dying (MAiD), the euphemistic name for Canada's euthanasia regime.
"The poor, homeless, the abused, veterans, seniors, youth, adults suffering with disabilities, those suffering with depressions, and mental health conditions," Lewis said. "These are among the most vulnerable in our society that are falling through the cracks of Canada's Medical Assistance in Dying regime."
The most vulnerable are falling through the cracks of Canada's Medical Assistance in Dying regime.

Every day 36 Canadians die by MAiD, the HIGHEST NUMBER in the world. Canadians suffering with mental illness need help and hope, not euthanasia. This gov't must reverse course. pic.twitter.com/tT8x5PBpxq

— Dr. Leslyn Lewis (@LeslynLewis) November 28, 2023
"They are the ones who will be at risk when the MAiD laws in Canada are expanded in March 2024," the pro-life MP added. "Last year, death by euthanasia increased by 30 percent from the year before. Every day in Canada, 36 people use MAiD to end their lives, which is the highest in the world."
"I call upon with government to reverse its course and instead provide help and hope for Canadians suffering with mental health conditions," Lewis appealed.
On March 9, 2024, MAiD is set to expand to include those suffering solely from mental illness. This is a result of the 2021 passage of Bill C-7, which also allowed the chronically ill – not just the terminally ill – to qualify for so-called doctor-assisted death.
The mental illness expansion was originally set to take effect in March of this year. However, after massive pushback from pro-life groups, conservative politicians and others, the Liberals under Trudeau delayed the introduction of the full effect of Bill C-7 until 2024 via Bill C-39.
The expansion comes despite warnings from top Canadian psychiatrists that the country is "not ready" for the coming expansion of euthanasia to those who are mentally ill, saying expanding the procedure is not something "society should be doing" as it could lead to deaths under a "false pretense."
Similarly, Angelina Ireland, the head of one of Canada's few pro-life hospice societies, recently warned that euthanasia has become a national "horror" show.
"Unfortunately, there is no reprieve in sight as think Medical Assistance in Dying (MAiD) becomes a national horror and the 'professionals' sharpen up their needles," Ireland told LifeSiteNews.
"We have reached the point where we must all protect each other from MAiD," she noted.
Euthanasia deaths have gone through the roof in Canada since it became legal in 2016.
According to Health Canada, in 2022, 13,241 Canadians died by MAiD lethal injection, which is 4.1 percent of all deaths in the country for that year, and a 31.2 percent increase from 2021.
The number of Canadians killed by lethal injection since 2016 now stands at 44,958.