The Media Ignored the Parliamentary Debate on Vaccine Safety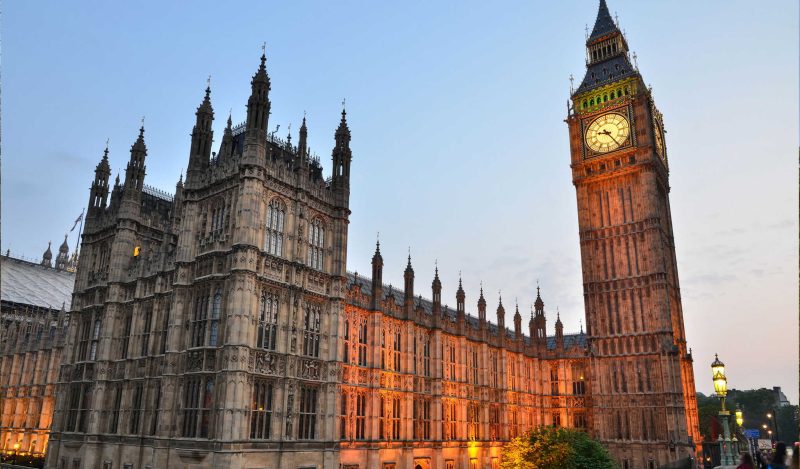 BY
MOLLY KINGSLEY
On Monday, there was a debate in the UK Parliament on Covid vaccine safety. Cast into shadow by a storm of reporting on the appointment of the UK's latest Prime Minister, it received virtually no mainstream press attention. This is unfortunate, as the issues it raises – about the scale of adverse vaccine reactions, excess death trends, potential breaches of medical ethics, and regulatory capture – are deserving of both airtime and urgent investigation.
In the UK as elsewhere the scale of adverse reactions from the Covid-19 vaccine is bitterly contested. The Parliamentary debate was no different – on the one hand Elliot Colburn (MP) repeated the orthodoxy that serious adverse events were "incredibly rare" and that such events as are reported are "typically mild, with individuals usually recovering within a short time;" whilst others cited evidence which casts doubt on that official narrative.
Sir Christopher Chope (MP) pointed out that other data sets have put risks much higher than the "12 reports per 1 million doses" pinpointed by Colburn as the Pfizer-suspected myocarditis reporting rate – "The Paul Ehrlich Institute is the German regulator responsible for vaccine safety," he explained, before noting that on 20 July 2022, "…the institute confirmed that one in 5,000 people was seriously affected after a vaccination."
These concerns were echoed by Andrew Bridgen (MP) noting that "…[a] study published in The Journal of the American Medical Association, included 7,806 children aged five or younger who were followed for an average of 91.4 days after their first Pfizer vaccination. The study showed that one in 500 children under five years of age who received a Pfizer mRNA…covid vaccine were hospitalised with a vaccine injury, and one in 200 had symptoms ongoing for weeks or months afterwards."
One does not have to subscribe to a particular view of which of these data sets are more accurate to recognise that there are now at the very least serious questions to be asked and answered about the scale of adverse reactions. As Chope noted in relation to the German data, it "is serious information coming from the regulator of a country that is highly respected for the quality of its healthcare." The same could be said of the well-documented analysis carried out by the Floridian health department indicating an 84% increase in the relative incidence of cardiac-related death among males aged 18 to 39 within 28 days following mRNA vaccination. These are not baseless concerns from a radical fringe; they are significant issues raised by respectable scientific and health authorities.
The continued refusal of the UK Government and the arms of the State to countenance let alone embrace a transparent review of the Covid vaccine rollout feels increasingly illegitimate the longer it continues, as too does the failure to discuss let alone investigate the cause of the well-documented rise in excess deaths.
As Bridgen asked, "What is the Government's analysis of the excess deaths that we are suffering in this country, across Europe and in the Americas? Even a casual glance at the data shows a strong correlation between vaccine uptake and the excess deaths in those regions. Surely we must have an investigation. Tens of thousands more people than expected are dying. This is really important, and if we do not get it right, no one will believe us, and trust in politicians, in medicine and in our medical system will be lost."
The other key thread running through the debate was that, however many lives the vaccine rollout may have saved, unanswered questions remain from a medical ethics perspective. "Why was vaccination extended to the whole population? I do not think we have ever had a completely satisfactory answer to that question," asked Danny Kruger (MP), before adding "I ask it again, because my concern is that extending the vaccination programme became an operation in public persuasion—an operation in which dissent was unhelpful or even immoral, and an operation that justified the suppression and even vilification of those who raised concerns."
Likewise, said Kruger, "I worry about whether we can say that consent was fully informed in all cases," before adding "Throughout, there has been misinformation in favour of the vaccine," referencing the now highly discredited official line that the vaccine was 95% effective, and that it would stop transmission.
Nowhere are the ethics of the vaccine rollout murkier than in relation to children, where the perceived lack of benefit relative to risk is most pronounced. Again Kruger stuck his neck out in a valiant attempt to shine light: "…we had the notorious claim by Professor Chris Whitty that even though the vaccine brought no benefit to children, children should be vaccinated to protect wider society…again, [this] feels like a profound break with medical ethics."
The significance of these comments cannot be overstated: Parliamentarians from the governing Conservative Party are now expressly acknowledging that the Government's authoritarian policy on the Covid vaccine rollout, combatting of vaccine hesitancy, and suppression of legitimate dissenting voices may have breached key tenets of medical ethics.
One of the consistent features of the last two years has been the tendency of vaccine evangelicals to dismiss anyone questioning the rollout as fringe anti-vaxxers – a lazy, vicious slur, designed to delegitimise serious debate.
And yet during this week's Parliamentary debate, elected representatives appeared guilty of the same ideological laziness, Elliot Colburn (MP) dismissing out of hand Sir Christopher Chope's question as to whether he had seen Oracle Film's "Safe and Effective: A Second Opinion." Many would maintain that in the context of a debate specifically on vaccine safety, Chope's was an eminently reasonable question, and yet Colburn's answer –
"I have not seen that publication, although I have read a lot of the significant amounts of material that have been shoved through my constituency office door by a large number of anti-vax protesters, who have flyposted my office on no less than a dozen occasions, and intimidated my 18-year-old apprentice and the people who live above my constituency office. Given that the content of that literature includes climate change denial, moon landing denial and so on, I am inclined to ignore it completely."
This is an astonishing dismissal coming from an elected Parliamentarian – disrespectful to those who have suffered serious adverse reactions as a result of the vaccine and outright dangerous in its presumed intent of stifling debate in, of all places, the debating chambers of the UK Parliament.
At many points during the debate the degree of Establishment disinterest, bordering on wilful blindness, underlined: "The Government seems to be in denial about the risks of these vaccines," noted Chope, with Kruger adding, "I am a member of the all-party parliamentary group on covid-19 vaccine damage…The APPG looks at vaccine injuries, and we had what I think was our first meeting last week in a Committee room in Portcullis House. I am afraid there were only a tiny handful of colleagues there, but well over a hundred members of the public attended, which is not the usual story for an APPG."
Both the lack of any mainstream reporting of this debate – arguably an abject failure to hold the Government to account as should be a core role of a free press – and the refusal to investigate the underlying concerns are deeply regrettable. The Covid Public Inquiry in the UK will consider the vaccine rollout process, but it is not apparent that it will question vaccine safety – this seems unlikely in the current climate of suppression – and in any case the timescales for that inquiry run into years. This is far too long in the context of a medical intervention which continues to be marketed and rolled out nationwide.
In all of this there are unanswered questions about the role and independence of key regulatory bodies in the UK. As Danny Kruger (MP) summed it up, "I mentioned that the MHRA is funded by the pharmaceutical companies that produce the drugs and vaccines that it regulates. There might be some universe in which that makes sense, but this is not it." That sentiment will be shared by the many of us who have watched, aghast, as foundational rubicons of medical ethics have been crossed, seemingly in pursuit of nothing more noble than the Prime Minister's vaccine rollout 'success' statistics and Pfizer's bottom line.
One does not have to agree with all of the points made by the MPs, and one does not have to dispute the fact that the vaccine rollout saved lives, to understand that questions raised by elected politicians in this debate – around the scale of adverse events, potential breaches of medical ethics and regulatory capture – are serious. They are all the more so given the context: far from being solely a historical event, the booster programme and rollout continues, including to children whom parents, medical professionals, and indeed Government Ministers, owe a special duty of care.
In the UK Parliamentary system Select Committees of MPs play an important role in holding both the private and public sector accountable to Parliament and thus, in some small way, to the people of the UK. With powers to call witnesses to attend and to require difficult questions to be answered, and with legal protection from retaliatory actions and political pressures, a Select Committee hearing may be the forum of last resort for this controversial politically-charged issue to be probed.
The last Select Committee hearing for the pharmaceutical industry took place in 2005. It concluded that lax regulatory oversight had contributed to an industry whose influence was out of control and plagued by practices "which act against the public interest." Another hearing is overdue.
Eye Protection Wasn't Misdirection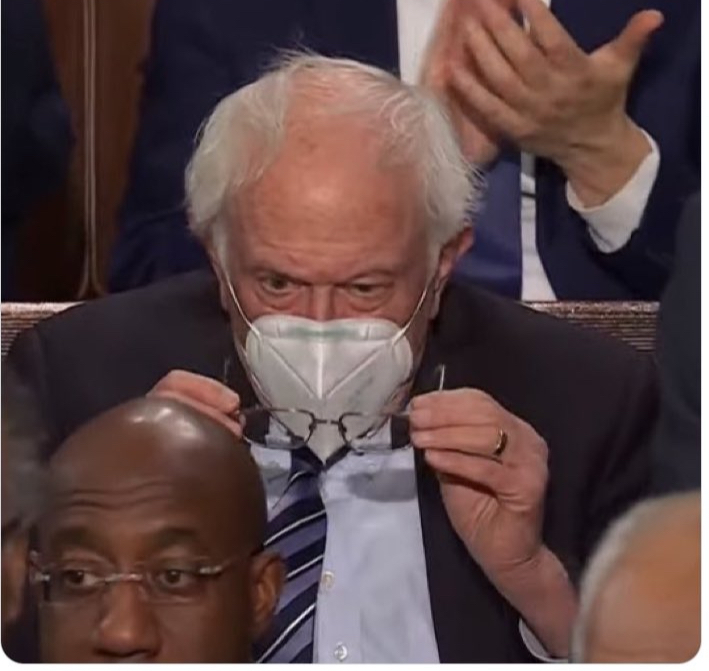 "If you have goggles or an eye shield, you should use it." ~ Anthony Fauci, July 30th, 2020
We had heard enough from Fauci by the time this comment was made in mid-2020 to begin automatically tuning out his frequently contradictory advice. What if we had given weight to this comment and explored why he began recommending goggles (yet never donned them himself)?
While I'm not surprised that the inner anatomy of the face including ocular ducts and connectivity within structures aren't common knowledge, I expected more of a reaction from the medical community regarding Fauci's push for eye protection. Not only do medical professionals take extensive coursework on human anatomy — they are required to meet annually with an Industrial Hygienist for fit tested, hazard-specific kit for each exposure setting , including ocular protection. This testing process requires going into detail about each exposure setting and required donning and donning practices within the scope of their professional duties.
Instead of elaborating on his recommendation, Fauci just publicly hushed on the issue and folks carried on, obediently masked up yet entirely neglectful of their nasolacrimal ducts. Shame, shame.
These are the structures of the lacrimal apparatus connecting ocular and nasal pathways. Basically, the eye drains into the nasal cavity. None of the talking heads of the medical community ever seem to bring up that these parts of the body connect with one another, and while we hear about masks ad nauseam three entire years after the onset of the SARS-CoV-2 pandemic, no one is arguing with strangers on the internet about goggles.
Bernie Sanders was recently praised for being the only person at the February, 2023 State of the Union donning a (sub-grade, non-mitigating) respirator, but eye spy something fishy. It was noted that he kept removing his glasses, as they were fogging up.
Those who have donned respirators have experienced that exhale emissions are generally redirected out of the nose bridge (or out of side gaps if improperly sealed). This is the exhale emission plume create by a fitted, unvalved N95 respirator:
This plume of warm, moist respiratory emissions is what causes glasses to fog. This is precisely why I continue to argue that masks are NOT source control for respiratory aerosols, because these apparatuses are not designed nor intended to protect others from your emissions, but solely for protection of the wearer. The ASTM agrees with me on this matter:
The American Society for Testing and Materials (ASTM) Standard Specification for Barrier Face Coverings F3502-21 Note 2 states, "There are currently no established methods for measuring outward leakage from a barrier face covering, medical mask, or respirator. Nothing in this standard addresses or implies a quantitative assessment of outward leakage and no claims can be made about the degree to which a barrier face covering reduces emission of human-generated particles."
Additionally, Note 5 states, "There are currently no specific accepted techniques that are available to measure outward leakage from a barrier face covering or other products. Thus, no claims may be made with respect to the degree of source control offered by the barrier face covering based on the leakage assessment."
So does it matter if your neighbor's exhale emissions are directed in your face for the duration of your 6-hour flight?
Absolutely. Imagine sitting between these two fine fellas with your eyes exposed, and their emission plumes directed right in your face.
In mitigation of aerosol hazards, eye protection is a standard part of required kit, because those from the correct domain of expertise, Industrial Hygiene, know enough about human anatomy to remember the interconnectivity of facial structures.
Ocular transmission of SARS-CoV-2
There has been a great deal of focus on respiratory protection since the start of the pandemic, but ocular transmission was already established for SARS-CoV-1.
"SARS-CoV-1 has been shown to be transmitted through direct contact or with droplet or aerosolized particle contact with the mucous membranes of the eyes, nose and mouth. Indeed, during the 2003 SARS-CoV-1 outbreak in Toronto, health care workers who failed to wear eye protection in caring for patients infected with SARS-CoV-1 had a higher rate of seroconversion."
We are beginning to see mounting research on ocular transmission for SARS-CoV-2 emerge, as well, traveling through the nasolacrimal duct from the eye, draining into the sinus cavity.
"There is evidence that SARS-CoV-2 may either directly infect cells on the ocular surface, or virus can be carried by tears through the nasolacrimal duct to infect the nasal or gastrointestinal epithelium."
"The nasolacrimal system provides an anatomic connection between the ocular surface and the upper respiratory tract. When a drop is instilled into the eye, even though some of it is absorbed by the cornea and the conjunctiva, most of it is drained into the nasal cavity through the nasolacrimal canal and is subsequently transferred to the upper respiratory or the gastrointestinal tract."
"SARS-CoV-2 on the ocular surface can be transferred to different systems along with tears through the nasolacrimal route."
Seldom did ocular exposure result in eye infection, while systemic infections occurred regularly. Ocular exposure cannot always be determined as the point of contact for this reason, as an eye infection does not always coincide with systemic infection.
The nasolacrimal duct is often discussed in ocular transmission research, but this is not the sole ocular transmission pathway discussed.
"There are two pathways by which ocular exposure could lead to systemic transmission of the SARS-CoV-2 virus. (1) Direct infection of ocular tissues including cornea, conjunctiva, lacrimal gland, meibomian glands from virus exposure and (2) virus in the tears, which then goes through the nasolacrimal duct to infect the nasal or gastrointestinal epithelium."
Additionally, research is being conducted on the usage of ocular secretions in transmitting SARS-CoV-2.
"Then here comes the question, whether SARS-CoV-2 detected in conjunctival secretions and tears is an infectious virus? Colavita et al inoculated Vero E6 cells with the first RNA positive ocular sample obtained from a COVID-19 patient. Cytopathic effect was observed 5 days post-inoculation, and viral replication was confirmed by real-time RT-PCR in spent cell medium. Hui et al also isolated SARS-CoV-2 virus from a nasopharyngeal aspirate specimen and a throat swab of a COVID-19 patient. The isolated virus not only infected human conjunctival explants but also infected more extensively and reached higher infectious viral titers than SARS-CoV."
According to this study, ocular secretions were highly infectious.
"The ocular surface can serve as a reservoir and source of contagion for SARS-CoV-2. SARS-CoV-2 can be transmitted to the ocular surface through hand-eye contact and aerosols, and then transfer to other systems through nasolacrimal route and hematogenous metastasis. The possibility of ocular transmission of SARS-CoV-2 cannot be ignored."
This paper also has a focus on aerosols coming into contact with ocular mucosa.
"Once aerosols form, SARS-CoV-2 can bind to the ACE2 on the exposed ocular mucosa to cause infection. In order to prevent aerosols from contacting the eye surface, eye protection cannot be ignored."
An additional area explored in this analysis discusses rhesus macaques wherein solely those inoculated through the ocular route became infected.
"If the ocular surface is the portal for SARS-CoV-2 to enter, where does the virus transfer after entering? An animal experiment reveals the possible nasolacrimal routes of SARS-CoV-2 transfer from the ocular surface. Five rhesus macaques were inoculated with 1×106 50% tissue-culture infectious doses of SARS-CoV-2. Only in the conjunctival swabs of rhesus macaques inoculated via conjunctival route could the SARS-CoV-2 be detected. Conjunctival swabs of the rhesus macaques that were inoculated via intragastric or intratracheal route were negative. Three days post conjunctival inoculation, rhesus macaques presented mild interstitial pneumonia. Autopsies showed that SARS-CoV-2 was detectable in the nasolacrimal system tissues, including the lacrimal gland, conjunctiva, nasal cavity, and throat, which connected the eyes and respiratory tract on anatomy."
An additional macaque study had similar findings.
"Deng et al. showed that SARS-CoV-2 infection could be induced by ocular surface inoculation in an experimental animal model using macaques. Although the researchers detected the virus in conjunctival swabs only on the first day after inoculation, they continued to detect it in nasal and throat swabs 1-7 days after the inoculation. Their findings demonstrated that the viral load in the airway mucosa was much higher than that in the ocular surface. They euthanized and necropsied one of the conjunctival inoculated-animals and found that the virus had spread to the nasolacrimal system and ocular tissue, nasal cavity, pharynx, trachea, tissues in the oral cavity, tissues in the lower-left lobe of the lung, inguinal and perirectal lymph node, stomach, duode-num, cecum, and ileum. They also found a specific IgG antibody, indicating that the animal was infected with SARS-CoV-2 via the ocular surface route."
While the nasolacrimal route is the primary focus in most current research, the blood-retinal barrier (BRB) is also discussed as a possible pathway.
"Once it reaches the ocular surface, SARS-CoV-2 could invade the conjunctiva and iris under the mediation of ACE2 and CD147, another possible receptor for SARS-CoV-2 on host cells. De Figueiredo et al described the following possible pathways. After reaching blood capillaries and then choroid plexus, the virus reaches the blood-retinal barrier (BRB), which expresses both ACE2 and CD147 in retinal pigment epithelial cells and blood vessel endothelial cells. Since CD147 mediates the breakdown of neurovascular blood barriers, the virus can cross the BRB and enter into blood."
RSV
There has been a push recently to bring back masks for Respiratory Syncytial Virus (RSV), especially in schools, as this pathogen largely impacts youth populations, yet ocular transmission is a proven method of infectivity for RSV.
In this paper, intranasal dosing of the given pathogen resulted in onset of illness for nearly all respiratory pathogens studied. It reviews transmission routes and minimum infective dose for Influenza, Rhinovirus, Coxsackievirus, Adenovirus, RSV, Enteric Viruses, Rotavirus, Norovirus, and Echovirus, including ocular transmission.
"The infective doses of rhinoviruses in the nose and eyes are thought to be comparable because the virus does not infect the eyes but appears to travel from the eyes to the nasal mucosa via the tear duct."

"Hall et al. (1981) investigated the infectivity of RSV A2 strain administered by nose, eye, and mouth in adult volunteers. They reported that the virus may infect by eye or nose and both routes appear to be equally sensitive. A dose of 1.6 × 105 TCID50 infected three of the four volunteers given either into the eyes or nose while only one out of the eight were infected via mouth inoculation, and this was thought to be due to secondary spread of the virus."

"RSV A2 had poor infectivity when administered via the mouth but was shown to infect by eye and nose and both routes appear to be equally sensitive to the virus."

"Bynoe et al. (1961) found that colds could be produced almost as readily by applying virus by nasal and conjunctival swabs as by giving nasal drops to volunteers."
Would masks save schools from RSV circulation? Most kids have robust immune systems, with a very, very small percentage of the youth population undergoing chemotherapy or taking immunosuppressives, who usually are not on campus for in-person learning. But for those seeming protection and in-person instruction, we must not set them up for immune bombardment by offering a false sense of security while feigning ignorance of other viable transmission routes. Masks are not the answer.
Summary
Ocular transmission of respiratory pathogens hasn't been a focal point of study, but with other pathogens and mounting research on SARS-CoV-2 showing such ease of systemic onset for this transmission route, more attention should be given to this area of research.
Consider all of the people you've seen donning masks or respirators over these past three years, assured in the merit of their virtue. How many still got sick? Did you ever once see someone donning goggles? Are we ever going to get around to discussing exhaustion of the hierarchy of controls, or are actual mitigating measures too taboo, too fringe?
TLDR: Ocular transmission is a viable method of transmission for SARS-CoV-2. Masks are not source control. Even N95s aren't going to fix this. And all child masks are unregulated, untested, unethical, and unsafe, with zero efficacy, fit, term of wear, or medical clearance standards, and with ocular transmission being a proven route of transmission for RSV, masks aren't going to fix that issue, either.
Curious: Angela Merkel's September 2019 Visit to Wuhan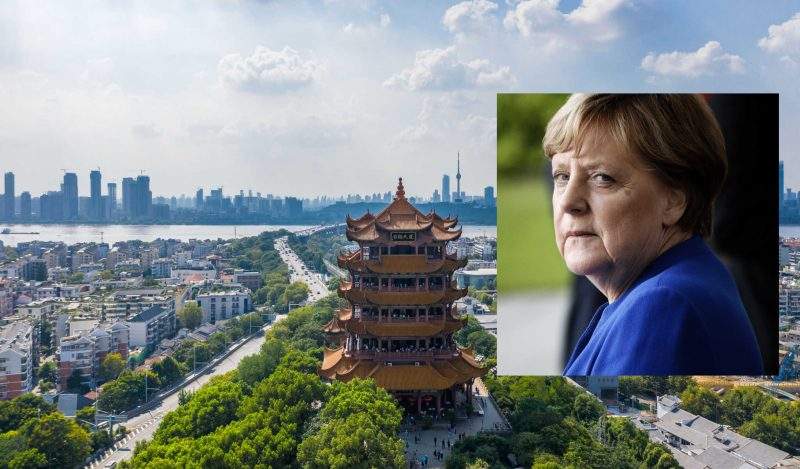 BY
ROBERT KOGON
In a much-tweeted soundbite from the recent Congressional hearing on the origins of Covid-19, former CDC director Robert Redfield noted that three unusual events occurred in Wuhan in September 2019 suggesting a lab leak from the Wuhan Institute of Virology (WIV).
But another, in retrospect, highly curious event also occurred in Wuhan in September 2019: namely, none other than then German Chancellor Angela Merkel paid a visit to the city and, more specifically, to the Tongji Hospital on the left bank of the Yangtze River. The hospital is also known as the German-Chinese Friendship Hospital.
The below photo from Germany's Deutsche Presse Agentur shows Chancellor Merkel being greeted by nurses at the hospital reception on September 7, 2019. (Source: Süddeutsche Zeitung.)
A 2021 House Foreign Affairs Committee Minority Report, referring in greater detail to the same events as Redfield, concludes that a lab leak took place at the WIV sometime prior to September 12, when, notably, the WIV's virus and sample database was mysteriously taken offline in the middle of the night (p. 5 and passim).
What an incredible coincidence that the German Chancellor was visiting Wuhan's Tongji Hospital at almost precisely the time when, according to Redfield's speculations, a potentially catastrophic event was taking place across the river at the Wuhan Institute of Virology! This was, moreover, merely three months before the first officially acknowledged cases of Covid-19 began to turn up in the city.
But the coincidence is in fact even more incredible. For when those first cases did begin to turn up in Wuhan in early December 2019, they did not in fact turn up in the vicinity of the Wuhan Institute of Virology on the right bank of the Yangtze, but rather in the direct vicinity of Tongji Hospital on the left bank!
The below mapping of the initial cluster of cases from Science magazine makes this clear. The black dot is the epicenter of the cluster. Cross #5 marks the location of Tongji Hospital.
And that is not all. As discussed in my earlier article on "The Other Lab in Wuhan,"although the WIV was relatively far removed from the outbreak – say around 10 kilometers from the epicenter as the crow flies — there is in fact another virus research lab in Wuhan that is located right in the area of the initial cluster.
The lab in question is the German-Chinese Joint Laboratory of Infection and Immunity – or, as its German co-director Ulf Dittmer has also called it, the "Essen-Wuhan Laboratory for Virus Research" – and the Chinese host institution of the German-Chinese Joint Lab is none other than the Tongji-Hospital-affiliated Tongji Medical College.
Per Google maps, Tongji Medical College is located around one kilometer due north of the hospital. Have another look at the above map keeping in mind the indicated scale. This would put it nearly right at the epicenter of the outbreak!
According to German and Chinese sources, however, the lab is in fact located at another hospital affiliated with Tongji Medical College: Wuhan Union Hospital. The location of Union Hospital is marked by cross #6 on the Science map: still in the cluster, but a bit further away from the epicenter.
A press release on the website of the University of Duisburg-Essen, the German co-sponsor of the lab, notes that:
The Joint Lab is fully equipped for virus research. It is a BSL2 safety laboratory with access to BSL3 conditions. German and Chinese members of the lab have access to a large sample collection form [sic.] patients of the Department of Infectious Diseases for their research.
BSL stands for "biosafety level."
The below photo from a German article on the Essen-Wuhan collaboration shows the virologist Xin Zheng of Union Hospital, Tongji Medical School, at work in the joint lab. Per the cited source, Xin did her doctorate at the University of Duisburg-Essen.
Could SARS-CoV-2 have leaked from the joint lab?
And, while we're at it, was gain-of-function research being conducted at the lab? We do not know, but we do know that the German members of the lab will, at any rate, have been in contact with a nearby lab where it was being conducted. For the Wuhan Institute of Virology lists the University of Duisburg-Essen as one of its partner institutions.
Furthermore, in addition to its own partnership with the University of Duisburg-Essen, Tongji Medical College also has a longstanding academic exchange program with the Charité research and teaching hospital in Berlin of none other than Christian Drosten: the German virologist whose controversial and ultrasensitive PCR protocol, in effect, guaranteed that the Covid-19 outbreak would acquire the status of a "pandemic."
As discussed in "The Other Lab in Wuhan," Drosten appears as one of the scientists participating in the so-called "Fauci emails," and of all the participants, he is the most vehement denier of the possibility of a lab leak.
In remarks in the German press, Drosten has admitted that he began working on his Covid-19 testing protocol before any Covid-19 cases had even officially been reported to the WHO! He says he did so based on information he had from unnamed virologist colleagues working in Wuhan. (Source: Die Berliner Zeitung.)
Speaking of which, Drosten can be seen below in the company of none other than Shi Zhengli of the Wuhan Institute of Virology, the scientist whose research on bat coronaviruses is suspected of being at the origin of a Covid-19 lab leak.
The picture comes from a "Sino-German Symposium on Infectious Diseases" that took place in Berlin in 2015 and that was organized by Ulf Dittmer of the University of Duisburg-Essen. Dittmer, as noted above, is the co-director of the Essen-Wuhan lab, which would be founded two years later. The symposium was funded by the German Ministry of Health.
Dittmer is the bald man with the striped shirt in the full group picture of symposium participants below. (Source: University of Duisburg-Essen.) The jovial bearded man with the bowtie in the next row is none other than Thomas Mertens, the current chair of the "Standing Committee on Vaccination" of the German health authority, the Robert Koch Institute.
The Berlin symposium was held one year after the US government declared a moratorium on gain-of-function research.
As it so happens, Drosten himself has been involved in gain-of-function research, as the below screen shot from the webpage of the German RAPID project makes clear.
RAPID stands for "Risk Assessment in Prepandemic Respiratory Infectious Diseases." Further information from the German Ministry of Education and Research expressly states that Drosten's Charité hospital does not merely oversee, but is directly involved (beteiligt) in RAPID sub-project 2: i.e. "identification of host factors by loss-of-function and gain-of-function experiments."
---
Imagine for a moment that then President Donald Trump paid a visit to Wuhan in September 2019, at the very time that a lab leak is suspected to have occurred in the city.
And imagine that, while there, he made a stop at a hospital that is affiliated with a medical school located in the very epicenter of the Covid-19 outbreak that would officially occur three months later.
Imagine that this medical school, furthermore, runs a joint, BSL-3 capable, virus research lab with an American university – let's say, for example, Ralph Baric's University of North Carolina – and that Baric and his colleagues were themselves conducting research right in Wuhan!
And imagine that the American university in question is also a partner institution of the Wuhan Institute of Virology (Baric's University of North Carolina is not in fact) and that the local Wuhan medical school also has a partnership with, say, the NIH.
And imagine that there is even a photo of none other than Anthony Fauci of the NIH with none other than Shi Zhengli of the Wuhan Institute of Virology at a joint "Sino-American Symposium on Infectious Diseases" in Washington that was organized by Baric and funded by the US Department of Health four years before the Covid-19 outbreak. And imagine, for good measure, that, say, Rochelle Walensky was also present at the event.
Imagine, finally, that Fauci had not just (allegedly) provided funding for gain-of-function research, but was himself directly involved in it.
The above concatenation of circumstances would undoubtedly be regarded as what some members of the US intelligence community might call "slam-dunk" proof of US complicity in any lab leak of the SARS-CoV-2 virus that may have occurred in Wuhan.
Why does the ample evidence of manifold German connections to and indeed involvement in virus research in Wuhan not merit at least the same degree of scrutiny, if not to say of certainty?