GMC offers a variety of SUVs to fit your specific needs. Choose from the full-size Yukon SUV with ample seating for up to nine adults and impressive trailering capability. Opt for the compact Terrain SUV with a standard 1.5L turbo engine and an estimated fuel consumption rating of 7.9 L/100 km highway and 9.2 L/100 km city (in 4×2 mode). Or go with the powerful, capable Acadia SUV for signature GMC utility, flexibility, and convenience.
YUKON
This full-size SUV brings together numerous innovations to create a new standard in utility. Under the hood, Yukon gives you a choice of powerful and efficient EcoTec3 engines. Inside, premium materials, generous seating and storage, intelligent infotainment, and available safety technologies create an outstanding driving experience.
FIND YOUR YUKON: http://bit.ly/2019GMCYUKON
ACADIA
An SUV engineered to help you handle life's demands with confidence, capability, and style. With available seating for up to seven, Acadia provides flexible and adaptable storage capacity depending on your needs. Its available advanced driver alert and infotainment technologies help keep you aware, connected, and entertained.
FIND YOUR ACADIA:http://bit.ly/2019GMCACADIA
TERRAIN
This SUV brings together exceptional features of its category. From a distinctive exterior that leaves a lasting impression to new available features that benefit everyone such as Front Pedestrian Braking, HD Rear Vision Camera and HD Surround Vision, the Terrain delivers outstanding utility to handle the varied demands of your life.
FIND YOUR TERRAIN: http://bit.ly/2019GMCTERRAIN
If you would like to Test Drive anyone of these SUV's come visit us at http://www.kippscott.ca to book!
Fighting Food Waste in 2021 – The Leftovers Foundation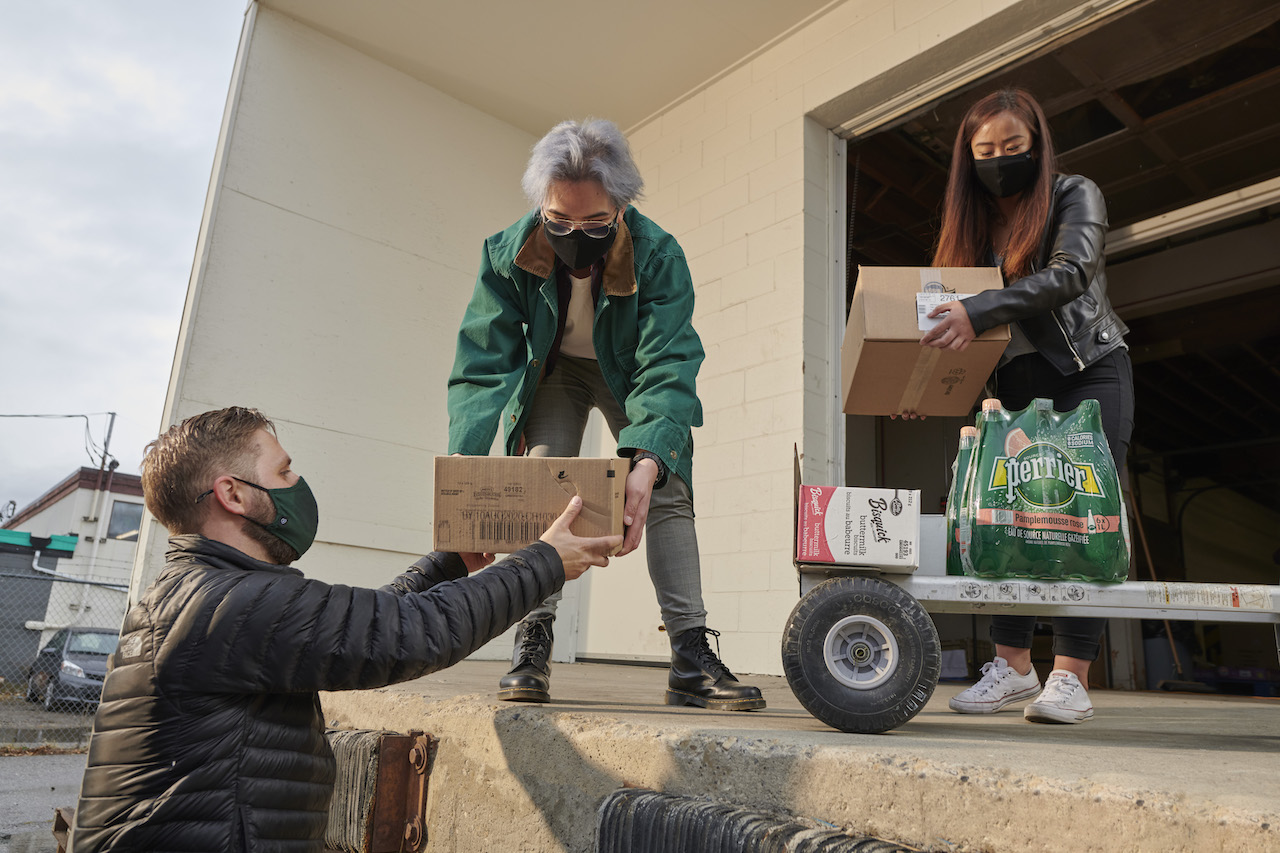 It's 2021, and world hunger persists.  
Statistics show the global agricultural industry produces enough food to successfully feed the population of the entire planet. Yet, hundreds of millions of people in both developing and developed nations experience food insecurity and poverty every single day. Food waste represents a massive modern crisis. 
Food waste, not to be confused with food loss, refers specifically to edible items that are discarded, despite being completely fit for human consumption, following initial production stages such as harvest and transportation.
Between restaurant, retailer and household waste, massive amounts of edible food are wasted every single day, all around the globe. Despite much of this waste being avoidable, the fact remains that thousands of pounds of viable food travel from farms to landfills each year. From both a human interest and environmental perspective, food waste represents a crisis with significant consequences.  
According to a 2018 report on Global Food Waste and its Environmental Impact, "An estimated 1.3 billion tonnes of food is wasted globally each year, one third of all food produced for human consumption."
A 2019 Technical Report on The Avoidable Crisis of Food Waste by Second Harvest highlights that in Canada alone, the annual avoidable food loss and waste totals 11.2 million metric tonnes, reaching a total value of $49.5 billion. According to the report, this amount "equates to 3% of Canada's 2016 GDP and would feed every person living in Canada for almost 5 months" (6). 
In addition to harming the community, food waste negatively impacts the environment by creating a massive drain on existing resources without reason. "When edible items are discarded, it's not just food that is wasted. Consider all the resources required to bring food from the farm to your table: water for irrigation, land for planting, fuel for powering harvest and transport vehicles … when restaurant owners fill their rubbish bins with uneaten meals, all those resources are essentially wasted" (1).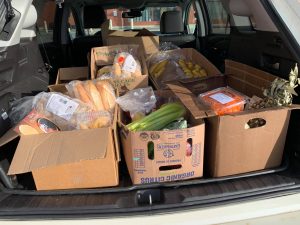 Reallocating surplus goods, as opposed to throwing them away, is a critical step in reducing food waste, minimizing the carbon footprint of the agricultural sector, and aiding individuals in gaining access to basic needs. According to Second Harvest, "Four million Canadians have insufficient access to food. Nevertheless, of the avoidable and edible food loss and waste (FLW) that occurs along the value chain, an estimated 86 percent is currently not rescued and redistributed" (6).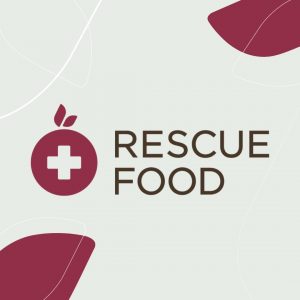 In Calgary, a number of citywide and business specific "food rescue" programs are in place with the goal of addressing and reducing those staggering statistics. Organizations such as the Leftovers Foundation reduce food waste by collecting and redirecting leftover products to places in need, such as shelters or charities, as opposed to letting them be thrown away at the end of each day.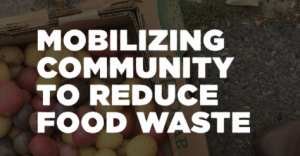 With three locations across Calgary, Edmonton and Winnipeg, the Leftovers Foundation works with local restaurants, bakeries, grocers and distributors to redirect excess edible food where it is needed most. In Calgary, city coordinators work closely with food donors and service agencies to establish weekly and bi-weekly routes for pick up and drop off by volunteers. The Leftovers Foundation fulfills service agency food needs on both a scheduled and as-needed basis. "We are the connection point between people who have good, edible, nutritious food to donate," says Audra Stevenson, Interim CEO for the Leftovers Foundation, "and those who are unable to put food on their plates."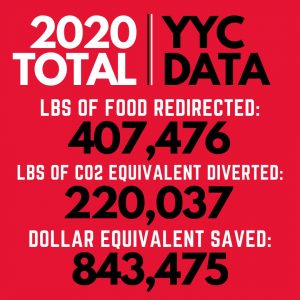 In 2019, the Leftovers Foundation launched their Food Rescue app in partnership with Technovation, to streamline connections between volunteers and food redirection routes. Stevenson describes the app as a "game-changer" for the organization, and as a result, the Leftovers Foundation has been able to standardize and scale their operations much more effectively.
In this line of work, where the ultimate goal is to reduce food waste, food poverty, and the associated environmental impacts, collaboration is key. The Leftovers Foundation works collaboratively with other food rescue services around the city to avoid duplication and ensure all the food that can be saved, gets saved. "We're supportive of every possible food rescue initiative," says Stevenson, "It's about every pound of food that makes it way onto someone's plate instead of into the landfill." 
Other food rescue resources: 
Calgary Food Bank Food Rescue and Share Program
https://www.calgaryfoodbank.com/foodmovement/
Kerby Centre Food Rescue
https://www.kerbycentre.com/support-services/foodrescue/
Zero Waste YYC
https://www.facebook.com/yyc.zerowaste/
In the war on food waste, every effort counts. "Food insecurity is becoming a bigger and bigger problem with COVID," says Stevenson, "It's not going to just go away. Any way you can get involved with our systems, whether it's volunteering, donating, just paying attention to gaps in the community – now is the time to get involved and help reduce food waste." 
For more information on the Leftovers Foundation and how to get involved in Calgary's efforts to reduce food waste, visit https://rescuefood.ca
For more stories, visit Todayville Calgary.
Alberta production Pipe Nation seeking to tap musical talent for soundtrack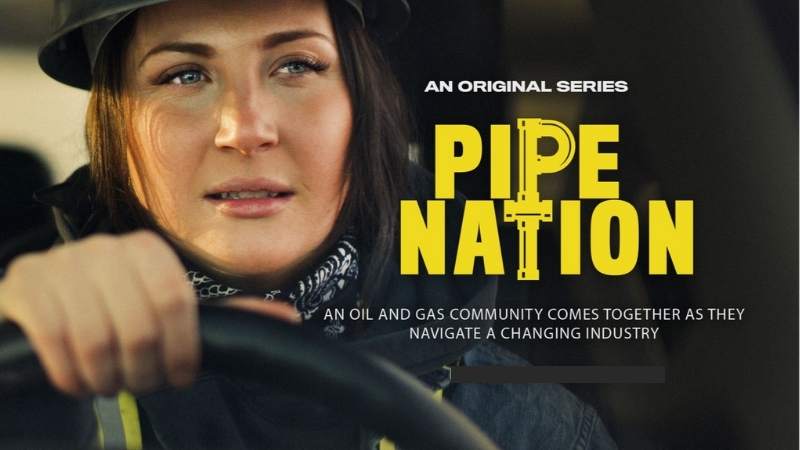 Here are the details.
January 13, 2021
Edmonton-AB, CANADA-​One of the largest independently funded tv-series in Canada, Pipe Nation, is seeking talented musicians to round out its soundtrack as the pilot episode nears completion.
The director, Raoul Bhatt, and executive producer, Dan Svedberg, are seeking submissions from Canadian and American artists to collaborate on the show's soundtrack.
The dramatic series is told through the experiences of a single mother working in the male-dominated, oil and energy industry. The pilot was filmed in August and September of 2020 in the picturesque mountains of Canada and the Edmonton area. 18 scenes and 180 takes were captured in Sundre, Alberta, which was transformed into the fictitious town of Hardwell. A great deal of effort has been put into this pilot including a $300,000 built for the show pipeline, a medical helicopter, and a long list of heavy equipment worth $180 million.
The scenes are now in editing, where the crucial process of pairing beautiful scenes with dramatic music is underway. Several genres of music including, rock, blues, country, electronic dance music, and classical will be used in the series. The show's soundtrack will be released on Apple Music, Amazon, Spotify and Google Play Music in the coming months. Director, Raoul Bhatt and his team have been in post-production for the last three months​. ​The pilot tv-series is expected to be complete by February 2021.
Musicians, labels, bands looking to collaborate or submit their work, please contact Executive Producer & Sound Designer, Daniel Svedberg, and Director, [email protected]
Read more on Todayville.