The fastest way to get an Aquatic Centre built in Red Deer is to call it an Ice Rink?
While the communities around us are building, citing lower costs, and available labour, Red Deer is putting off.
Granted the city will be paying off the new ice rinks downtown for years and will be making million dollar payments, for years, to the college to subsidize the construction of their new ice rink. The city, even with grants and subsidies will be paying off the future twinning of the Dawe ice rink for many years.
If only the Aquatic Centre was called an ice rink? The last Aquatic facility we opened 20 years ago, Collicutt, was controversial, expensive and much needed.
Who among us regrets the investment the city made in building the Collicutt recreational complex, anyone? Some wishes that we had built a 50 metre pool, but few deny the success of the investment.
That the Collicutt Ctr. was a huge catalyst in the growth in the south-east corner of Red Deer is undeniable.
Nearly 30 years ago the city leaders felt that with the city population heading towards 60,000 residents, a fourth pool was needed. One per 15,000 population, would be the goal. It would attract growth to the south east corner too.
Today with the population at 100,000 and hopefully 120,000 in ten years would it not be proper to build a fifth pool? One per 24,000 population. We would need 4 new pools to match the original goal of one per 15,000 population.
The city said no, we needed more ice rinks. We rebuilt ones downtown, recently as well as, we built one at the college. We will finish paying for the college rink in about 7 or 8 years. We also want to build another rink at the Dawe centre next year, so we cannot build a pool for another 10 years or so.
6 years ago the city established a committee to make recommendations on the aquatic centre. The city said then it had no land available at that time except the downtown so the committee recomended building it downtown to accomodate an immediate build. Now years later, many things have changed.
Interesting enough the city has 3,000 or so acres they want to develop north of 11a, to house about 25,000 residents at 17 homes per hectare and 2.5 residents per home on average density. So follow a successful precedent called Collicutt Ctr.
Build a Collicutt centre with a 50m pool and an ice rink as catalyst for growth in the northwest.
The icing on the cake in the north-west is Hazlett Lake with 2 miles of coastline. Cities like Lethbridge which has consistent growth and is now more populated than Red Deer built man made lakes for tourist attracting, while we have a natural lake.
We have the precedent, we have the need, we have the land, we have the opportunity and we have the residents requesting it.
Now only if we were in a buyer's market with low land prices, and low interest rates? We are.
If we could get the tenders to come in lower? What's that? Red Deer County says their tenders are coming in at up to 50% less than boom tenders.
We have all the ducks in a row, we have opportunity, we the means, we have the desire but do we have the vision and the courage.
I am beginning to think that the city leaders can't see the forest for the trees. It feels like they took a snapshot years ago and rather than look at present opportunities they look at that snapshot. They use old data, old numbers and old formulas and say the same old statements, and we stagnate and wait for the next generation to present updated plans.
Perhaps now is the time for the next generation, what say you?
Next October is the next municipal election. Let us find candidates and issues that have vision? Perhaps we could get Blackfalds to lend us a few visionaries or annex us? Perhaps the County? Penhold? Sylvan Lake? They are growing while we twiddle our thumbs.
WHO's Global Digital Health Certification Network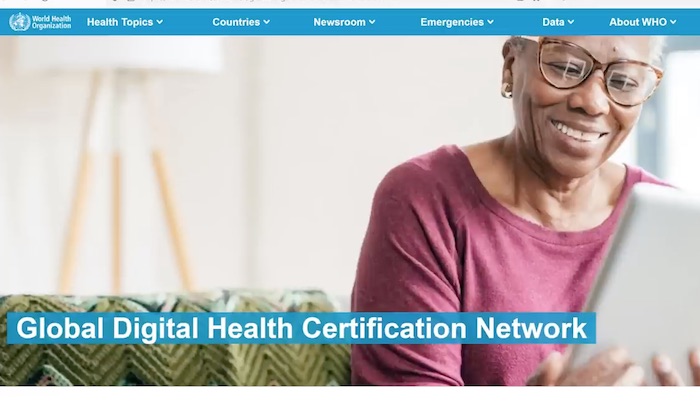 In order to prepare for a future pandemic, the WHO is looking to acquire your personal health information. This week, the World Health Organization and the European Union announced plans for the Global Digital Health Certification Network.
As British Health Researcher Dr. John Campbell explains, the plan is for the Global Digital Health Certificate to monitor the health status of everyone on the planet, and use this information to "facilitate global mobility". In other words there are plans to use your health status to determine your ability to travel, and to participate in other aspects of regular life.
With notes from the World Health Organization website, Dr. John Campbell explains the WHO's Global Digital Health Certification Network.
Dr. John Campbell's Presentation notes:
WHO's Global Digital Health Certification Network https://www.who.int/initiatives/globa…
WHO has established the Global Digital Health Certification Network (GDHCN). Open-source platform, built on robust & transparent standards, that establishes the first building block of digital public health infrastructure, for developing a wide range of digital products, for strengthening pandemic preparedness
Background Member States used digital COVID-19 test and vaccine certificates As the directing and coordinating authority on international health work, at the onset of the pandemic, WHO engaged with all WHO Regions to define overall guidance for such certificates and published the Digital Documentation of COVID-19 Certificates
https://www.who.int/publications/i/it… https://www.who.int/publications/i/it… there is a recognition of an existing gap, and continued need for a global mechanism, that can support bilateral verification of the provenance of health documents
The GDHCN may include Digitisation of the International Certificate of Vaccination or Prophylaxis, verification of prescriptions across borders
International Patient Summary Verification of vaccination certificates within and across borders Certification of public health professionals (through WHO Academy) Expanding such digital solutions will be essential to deliver better health for people across the globe.
The GDHCN has been designed to be interoperable with other existing regional networks EU-WHO digital partnership https://www.who.int/news/item/05-06-2…
• LIVE: WHO and @EU… https://commission.europa.eu/strategy… WHO and the European Commission have agreed to partner in digital health.
This partnership will work to technically develop the WHO system with a staged approach to cover additional use cases, In June 2023, WHO will take up the European Union (EU) system of digital COVID-19 certification to establish a global system, that will help facilitate global mobility
This is the first building block of the WHO Global Digital Health Certification Network (GDHCN)
Dr Tedros Adhanom Ghebreyesus WHO aims to offer all WHO Member States access, On the principles of equity, innovation, transparency and data protection and privacy Stella Kyriakides, Commissioner for Health and Food Safety
This partnership is an important step for the digital action plan of the EU Global Health Strategy, we contribute to digital health standards and interoperability globally
Thierry Breton, Commissioner for Internal Market The EU certificate … has also facilitated international travel and tourism I am pleased that the WHO will build on …. cutting-edge technology … to create a global tool against future pandemics
One of the key elements in the European Union's work against the COVID-19 pandemic has been digital COVID-19 certificates. WHO will facilitate this process globally under its own structure … allow the world to benefit from convergence of digital certificates. Expanding such digital solutions will be essential to deliver better health for citizens across the globe.
The WHO and the European Commission will work together to encourage maximum global uptake and participation.
Socialism Ruins The Environment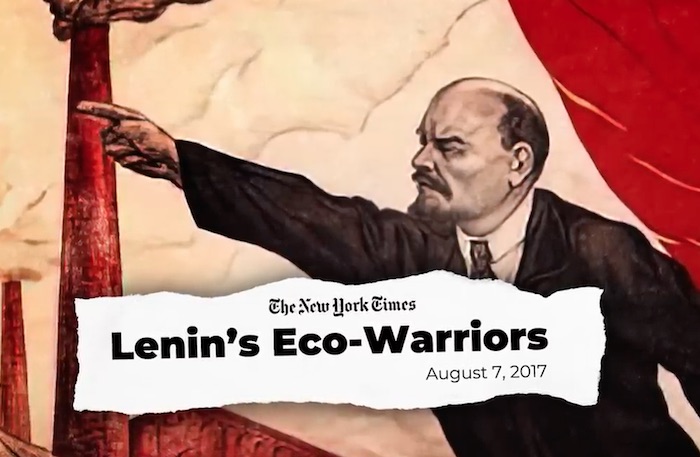 Socialists say they care about the environment. The real world shows that capitalism works better.
Saving the planet, I'm told, requires socialism! Greed "is literally destroying our planet," says Sen. Bernie Senders. We need "an environment that provides for all people, not just the privileged few!" says Rep. Alexandria Ocasio-Cortez. Sanders and AOC, as usual, have it backwards. Socialist governments have "the worst environmental record on the planet," says Tom Palmer, Executive Vice President of the Atlas Network. Here is evidence.
————
To get our new weekly video from Stossel TV, sign up here: https://www.johnstossel.com/#subscribe
————
After 40+ years of reporting, I now understand the importance of limited government and personal freedom.
——————————————
Libertarian journalist John Stossel created Stossel TV to explain liberty and free markets to young people. Prior to Stossel TV he hosted a show on Fox Business and co-anchored ABC's primetime newsmagazine show, 20/20.
Stossel's economic programs have been adapted into teaching kits by a non-profit organization, "Stossel in the Classroom." High school teachers in American public schools now use the videos to help educate their students on economics and economic freedom. They are seen by more than 12 million students every year.
Stossel has received 19 Emmy Awards and has been honored five times for excellence in consumer reporting by the National Press Club. Other honors include the George Polk Award for Outstanding Local Reporting and the George Foster Peabody Award.