Sylvan Lake Focusing On The Essentials In 2017 Budget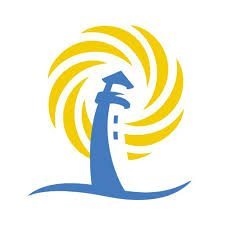 By Sheldon Spackman
Growth pressures such as the opening of the Nexsource Centre next spring and a larger Parks inventory in 2016, are forcing the Town of Sylvan Lake to focus only on the essentials in it's Budget Plan for 2017 and 2018-2019.
The three year Budget Plan currently proposes a 0.2 percent tax rate increase for all property owners next year and includes some cut backs as well. They entail the elimination or postponement of operating projects and cutbacks in training and travel for all departments within the organization. Wage increases for staff are also proposed to be reduced from the 2.5 percent in the three year Budget Plan to 1 percent and to not come into effect until mid-year.
The ten year Capital Plan meanwhile is primarily focused on maintaining the town's infrastructure. Binging neighbourhoods up to current standards and protecting and expanding the town's water and sewer capacity.
Officials say they are projecting a 1.5% population growth in 2017 and assessment growth of $40 million. As a result, the Town is proposing a budget that includes only the essentials, namely costs associated with the opening of the NexSource Recreation Centre and necessary infrastructure projects identified in the 2014 Infrastructure Study. Economic Development initiatives are also planed to enhance business development and attraction of new businesses to the community, which in turn minimizes negative impacts on the local economy.
Currently, the total proposed Operating Budget for 2017 is $37,486, while the total proposed Capital Budget for 2017 is $11,770,00.
The public is encouraged to join Council Members and Town Administration on
November 29, between 4:30 and 7:30 at 104- 25 Beju Industrial Drive for Cupcakes and
Coffee with Council to provide their feedback, or visit www.sylvanlake.ca/government/budget for budget details.
The final three year Budget Plan for Sylvan Lake is expected to be approved at Council's regular meeting on December 12th.
Stars stay alive with 4-2 road victory over Golden Knights
Dallas Stars celebrate after defeating the Vegas Golden Knights in Game 5 of the NHL hockey Stanley Cup Western Conference finals Saturday, May 27, 2023, in Las Vegas. (AP Photo/John Locher)
By Mark Anderson in Las Vegas
LAS VEGAS (AP) — With Dallas' season on the line, the Stars got two critical goals from a player who was a healthy scratch the first two games of the Western Conference final.
Ty Dellandrea's goals came within a 1:27 span midway through the third period, and the Stars beat the Vegas Golden Knights 4-2 on Saturday to keep alive their hopes of advancing to the Stanley Cup final to face the Florida Panthers.
"He's one of the best guys I've ever played with," said Stars goalie Jake Oettinger, who made 27 saves. "He deserves every opportunity he gets, and there's no one happier for him than the guys in this room.
"It shows how special you are when you get taken out. He didn't make it about him. He needed the opportunity to step up, and that's what he did."
The Stars escaped elimination for the second straight game and head to Dallas for Game 6 on Monday night down 3-2. Dallas is attempting to become the fifth team in NHL history to win a series after being down 3-0.
And look who's back for the Stars? Captain Jamie Benn returns after a two-game suspension for his cross-check to the neck of Vegas captain Mark Stone in Game 3. That was the only game in this series that was decided early, and until Saturday the Stars hadn't even had a multigoal lead.
"I know our group, and we weren't happy about being in the hole we were in, and they decided to do something about it," Stars coach Pete DeBoer said. "And now we're rolling."
The only problem for DeBoer was waiting two days to play Game 6.
"Drop the puck," he said.
DeBoer said before the game if his team won, the pressure would shift to the Knights. Now it's up to them to respond after twice being a period away from playing in the Stanley Cup final and letting both opportunities slip away.
"I don't think we brought our best the last two games," Stone said. "We were still in a good spot to win the game. We've got to bring a little bit better effort and start playing a little more desperate."
Vegas coach Bruce Cassidy said "it's a very good question" why his team didn't play with more desperation, but he also wasn't thrilled with the Knights' execution.
"We had 24 giveaways," Cassidy said. "I'm not sure you're beating the Arizona Coyotes in January with 24 giveaways. That's no disrespect to Arizona, but it's not the right way to play."
Dellandrea found the right way to play and put together the first multigoal playoff game of his career. Jason Robertson and Luke Glendening also scored, and Thomas Harley had two assists.
Chandler Stephenson and Ivan Barbashev scored for the Knights, and Jonathan Marchessault had two assists to extend his points streak to four games. Adin Hill made 30 saves.
Dellandrea scored from the right circle to put Dallas ahead, the puck deflecting off Vegas defenceman Alex Pietrangelo with 9:25 left for a 3-2 lead. Then, Dellandrea scored from the slot with 7:58 remaining.
Dellandrea said the older players kept him motivated when he was temporarily sidelined.
"There's no denying it's hard," he said. "I'm thankful for a good group of character guys, and you've just got to stay ready."
The teams traded goals in the first two periods.
Jack Eichel battled two Stars players for the puck in Vegas' offensive zone, and then Barbashev swooped in and made a fantastic move to glide past Oettinger and score with 6:24 left in the first period. The Stars wasted little time in answering when Glendening scored on a deflection less than two minutes later.
Dallas was robbed of what looked like a sure goal when Hill snagged a point-blank shot from Roope Hintz, who then threw his back in disbelief.
Like in the first period, the Knights had a goal in the second quickly answered by one from the Stars. Stephenson scored from the left circle at 16:40 of the period, and Robertson knocked his own rebounds 2:09 later to make it 2-2. Stephenson tied the Knights' record with his eight playoff goal this year, and Robertson had his fifth of the series.
—
18-year-old Adam Fantilli scores as Canada advances to final of ice hockey worlds
TAMPERE, Finland (AP) — Teenage forward Adam Fantilli scored the go-ahead goal as Canada edged Latvia 4-2 and advanced to the final of the ice hockey world championship.
The United States plays Germany in the other semifinal later Saturday.
The 18-year-old Fantilli, who is expected to be one of the top picks in the NHL draft, fooled a defenseman before netting his first goal of the tournament with 11:04 to go as Canada took a 3-2 lead.
Samuel Blais, Jack Quinn and Scott Laughton also scored for Canada whose goaltender Samuel Montembeault made 20 saves.
Canada had to twice come back from a goal down to reach its fourth straight final.
Dans Locmelis scored 8:18 into the game to put tournament co-host Latvia 1-0 ahead on a rebound.
Blais one-timed a shot to the roof of Latvia's goal with 4:28 to go in the middle period for his fourth goal at the tournament to tie the score at 1-1.
Rudolfs Balcers restored the lead for Latvia from the left circle only 1:06 later in the frame.
Quinn leveled 45 seconds into the final period when his shot was deflected into the net from the mask of goaltender Arturs Silovs.
___