Sylvan Lake closing NexSource Centre until further notice

From The Town of Sylvan Lake
Sylvan Lake's local response to COVID-19
The Town of Sylvan Lake has taken the precautionary step of activating its Emergency Coordination Centre, to coordinate a response to the current and emerging COVID-19 situation, and to try and prevent a local situation in order to protect the health of staff, residents, and visitors.
"The Town of Sylvan Lake shares the goals of Alberta Health, which is to try and slow down the spread of COVID-19 within the population, and to minimalize its impact."
– Ron Lebsack, Director of Emergency Management
As a result, the Town of Sylvan Lake, effective immediately, is taking the following action:
The NexSource Centre (recreational facility), including arenas, pool, walking track, and play room, is closed until further notice;o All drop-in and registered programs are cancelled until further notice;
The Family & Community Centre is closed until further notice;
o Non-essential workshops, meetings, and events scheduled between now and April 30, are cancelled;
o We are still maintaining support for Family & Community Support Service (FCSS) programs via satellite/modified service, and impacted clients are asked to reach out to their program coordinator for more information.
• Until further notice, we are not taking any multi-campus bookings (Fox Run/ Mother Teresa)
At this time, the Municipal Government Building, and public park washroom facilities remain open.

These steps are in addition to action previously announced, including:
• Cancellation of all events with an expected attendance of 250+
Expanding efforts to ensure safe sanitation practices;
Cancellation of all business travel for Town staff.
The Town of Sylvan Lake wishes to reiterate the key messages of Alberta Health Services, the Government of Alberta:
To protect yourself and others:
Use good hygiene practices, such as frequent handwashing
Cover coughs and sneezes
Avoid touching eyes, nose and mouth with unwashed hands
Stay at home and away from others if you are feeling ill
If you have symptoms, stay home and call Health Link 811 for instructions
If you have symptoms and recently travelled outside Canada or were exposed to someone who has COVID-19, self-isolate – stay home and call Health Link 811 for instructions. Do not go to the ER.
If you need immediate medical attention, call 911 and inform them that you may have COVID-19.
Those interested in learning more about the novel coronavirus (COVID-19) are encouraged to visit www.alberta.ca/covid19

Are you an essential worker in the time of COVID?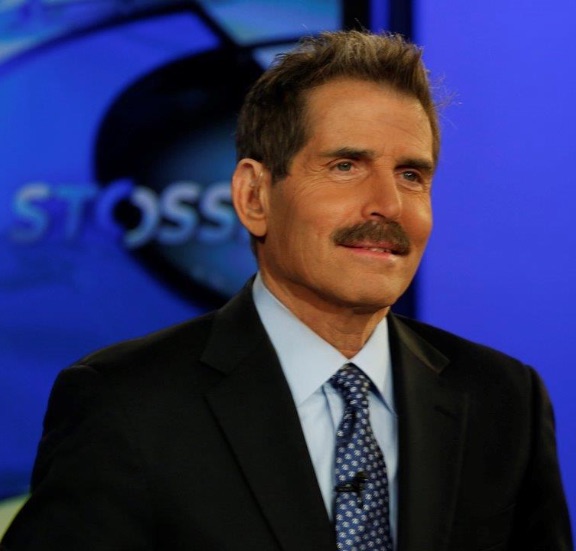 This is thought provoking article from 19 time Emmy Award winning journalist John Stossel.  You may be familiar with Stossel who spent decades with 20/20 and Good Morning America on ABC.
The Dallas Morning News called him "the most consistently thought- provoking TV reporter of our time." The Orlando Sentinel said "he has the gift for entertaining while saying something profound."
Stossel left television news to create Stossel TV.  He's hoping short videos and the freedom of not working for a network will help him educate young people in a way not possible when he worked with television news shows.  John Stossel started a non-profit to educate youth about the free market.  About 10 million students a year discuss liberty and free markets through Stossel in the Classroom.
While his weekly videos are both entertaining and informative, this particular video will certainly appeal to a much wider audience during the days of restricted businesses and higher unemployment due to the COVID19 crisis.
Alberta Opposition calling for Olymel Outbreak Inquiry
From the Alberta NDP
NDP DEMANDS PUBLIC INQUIRY INTO OLYMEL OUTBREAK,  CALLS FOR PROTECTION FOR WORKERS, NOT CORPORATIONS
Alberta's NDP is demanding an immediate public inquiry into the mishandling by both the UCP government and Olymel of a deadly COVID-19 outbreak at a meat-processing plant in Red Deer, and is seeking a commitment from the Minister of Justice that he will not intervene with legislation to protect potentially negligent corporations from lawsuits launched by victims' families.
As of Wednesday, at least three Olymel employees had died as a result of the outbreak, which began in November and has seen more than 500 cases of COVID-19 confirmed to date. The NDP has also learned that three employees are currently fighting for their lives in intensive care. The Government of Alberta ignored calls for the plant to be closed, even as cases skyrocketed.
"We need to get to the bottom of who is responsible for these senseless, tragic deaths," said NDP Leader Rachel Notley. "People with no choice but to continue working in unsafe conditions have gotten sick and died. We need to hold those responsible accountable and develop new practices to prevent tragedies like this in the future."
During a town hall meeting Tuesday night, UCP Minister of Health Tyler Shandro said Minister of Justice Kaycee Madu was working on legislation to eliminate liability in relation to COVID-19 illness and death for corporations and businesses
"This Government should focus on preventing workers from further injury and death, not covering up the negligence that's already occurred around these tragedies," Notley said. "We call on the UCP Government to reverse these plans."
The NDP is also demanding an inquiry into the Olymel outbreak and the overall history with respect to worker safety in the meat-processing industry during the COVID-19 pandemic.
The Olymel outbreak is now the deadliest linked to a meat-processing plant in Alberta during the pandemic. The outbreak at High River's Cargill plant last year saw two workers die and more than 1,500 cases of COVID-19 confirmed — it remains the largest since in Canada during the COVID-19 pandemic.
"Overall, while meat-packing plants have occurred in several other provinces, only in Alberta have people died, with the number currently standing at six," Notley said.
The NDP is also supporting the call from the United Food and Commercial Workers that the Olymel plant not reopen as planned Thursday and remain closed until worker representatives are satisfied that enhanced health and safety protocols have been put in place to prevent further spread of COVID-19.
"We find ourselves in the same crisis as we were with Cargill," said NDP Labour Critic Christina Gray. "Albertans should remember that the UCP's own Agriculture Minister lied to those workers and told them the plant was safe just days before the operator shut it down,"
MLA Gray previously called for a formal inquiry into the Cargill outbreak and another at the JBS plant in Brooks that saw more than 650 workers infected and one die. To date, the call for an inquiry has been ignored by the UCP.
"Clearly Jason Kenney and the UCP don't care about the workers in these plants," Gray added. "We know that a survey of Olymel workers found three quarters feel nervous or scared to return to work and do not trust the employer to keep them safe. As well, over half of the workers surveyed said they didn't trust the UCP Government to keep them safe.
"How does this Premier possibly justify allowing this plant to reopen when he hasn't done a thing to reassure these workers that they won't become sick or potentially die?"
The NDP will also be drafting a letter to Minister of Justice Kaycee Madu that demands he rule out legislative protection for Olymel, Cargill and JBS. A class-action lawsuit has already been launched against Cargill.
"The UCP wants to let these massive, profitable corporations wash their hands of these horrific incidents and, meanwhile, grieving families of lost loved ones will see nothing but more pain and suffering," Notley said. "This government has a long track record of backing wealthy CEOs and screwing over workers. Enough is enough."
In the U.S., 16 states have brought in legislation or immunity provisions to protect businesses and corporations from liability related to the pandemic.