Stop Vaccinating Children: It's Neither Medically Justified Nor Ethical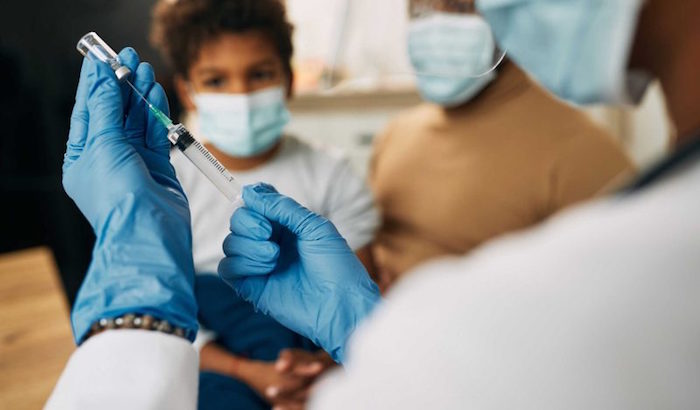 BY
RAMESH THAKUR
As time passes, Covid policy is proving to be a bigger threat than Covid disease. Promoted as an initial protection measure to buy much-needed time against a once-in-a-century pandemic, it became a way of life to which health bureaucrats and autocratically-inclined leaders became addicted and are having trouble letting go.
Yet in the UK: "The effects of lockdown may now be killing more people than are dying of Covid." An editorial in the Telegraph emphasized the importance of establishing why a meaningful cost-benefit analysis of Covid policy was not carried out. Former UK Supreme Court Justice Lord Sumption describes lockdown as "an experiment in authoritarian government unmatched in our history even in wartime." Australia's vaunted success in controlling the pandemic in 2020–21, meanwhile, looks increasingly hollow in 2022 (Figure 1).
The instinct to protect offspring is one of the most powerful in nature across all species, with examples only too common of parents, especially mothers, sacrificing themselves in a desperate effort to save their young. On September 4, on the edge of the Bandhavgarh Tiger Reserve in central India, Archana Choudhary was working in the fields with her 15-month toddler when a tiger appeared and sunk its teeth into the baby's head. Choudhary grappled the tiger with her bare handstrying to free the baby from its jaws until, hearing her screams, villagers came to her assistance with sticks and stones and the tiger fled. Both Mum and Bub were taken to hospital, with the mother's wounds being the more serious. A real-life Tiger Mom!
The hardwired instinct to protect children might explain why in jurisdictions where vaccines have been approved for children, the takeup, especially for young children, has lagged well behind the adult vaccination rates. The effort to psychologically nudge and politically coerce children's vaccination is abhorrent, distressing and puzzling in equal measures.
Children Are at Very Low Risk
Abhorrent, because it's an acute manifestation of the evil that has taken hold following the fear induced in peoples by deliberate psychological campaigns of terror propaganda, aided and abetted by mainstream and social media. Large numbers of people in Western societies have actively colluded with governments in imposing harms on children. Debbie Lerman wrote an excellent account on this site of how instilling and sustaining mass fear was the one unifying theme that explains all the otherwise crazy edicts and policy interventions by the US government.
In almost all Western countries, the average age of Covid deaths has been higher than the average life expectancy and the mortality risk to children is lower by a thousandfold. This is the first occasion in history where children have been made to bear the heaviest costs, with futures mortgaged to massive debts, educational opportunities drastically curtailed and exposure to potentially harmful and even lethal medical interventions, just so the old can cling on to life for a few more months and years. Take two telling examples.
In January UNICEF reported on the devastating setbacks to children's education. Robert Jenkins, UNICEF Chief of Education, said "we are looking at a nearly insurmountable scale of loss to children's schooling." Large-scale independent studies published in early September documented a two-decade reversal in children's educational progress in the US. Japan experienced a jump in suicides by more than 8,000 between March 2020 and June 2022 compared to pre-pandemic numbers, mostly among women in their teens and 20s.
Unlike the flu, which tends not to discriminate between different age cohorts, coronavirus is very age-specific. The exceptional and extreme age-segregation of Covid deaths was known very early in the pandemic. On April 30, 2020, the Daily Mail reported that children under 10 are not transmitters of the disease. Despite more than 26,000 Covid-related deaths in the UK, experts who reviewed the data failed to find a single case of an infected under-10 who had passed on the disease to an adult.
The BBC reported on May 7, 2020 that in England and Wales, there were only around 300 deaths in under-45s compared to around 24,000 in over-65s. Older people with pre-existing health conditions were the most at risk, as shown in a visually striking age-adjusted graph from the BBC (Figure 2). For those under 20, the risk is negligible. In October 2020, the Great Barrington Declaration – with 932,500 signatories currently, including 63,100 doctors and medical and public health scientists – noted that the mortality risk of Covid in the young was a thousand-fold less than in the old and infirm.
On June 30, 2021, Prof. Robert Dingwall, a member of the Joint Committee on Vaccination and Immunisation that advises the UK government, said letting children catch Covid would be better than vaccinating them. Their intrinsically low risk from Covid means they may be "better protected by natural immunity generated through infection than by asking them to take the 'possible' risk of a vaccine."
In July, Stanford University's Cathrine Axfors and John Ioannidis published their estimate that survivability of infected under-20s is 99.999%, falling to 99.958% for the under-50s..
The persistence of the drive to vaccinate children is puzzling because the lockdown and vaccine narratives are falling apart. One driver of this is the growing realization that excess death counts from all-cause mortality have risen in many countries, including Australia, Netherlands and the UK.
Death is the one statistic that cannot be fudged or subjected to definitional spin. In their analysis of the 50 US states, John Johnson and Denis Raincourt show that if anything, lockdown states have higher all-cause mortality rates than contiguous non-lockdown states. In many cases deaths also seem to track vaccination campaigns in successive doses.
In part the situation reflects the monomaniacal obsession with Covid to the exclusion of other leading killer diseases. The Telegraph pointed out that the UK National Health Service is once again on the verge of collapse, this time from "a tsunami of non-Covid patients who were denied treatment during the pandemic."
Lockdown Back Pedalling
As noted by Carl Heneghan and Tom Jefferson of Oxford University, prominent practitioners of evidence-based medicine rather than modelling-based projections, the "lockdown back-pedalling race" has begun. In late August, former UK Chancellor Rishi Sunak said it had been a mistake to empower the government's scientific advisory committee SAGE, whose analyses and forecasts were dominated by gloom and doom unless stringent restrictions were put in place yesterday.
He added that insufficient attention had been paid to the knock-on effects of lockdowns on health, education and the economy. The fear messaging had also been wrong and harmful in destroying trust in public institutions. Critics attributed his Damascene conversion to a desperate effort to revive his faltering campaign for leadership of the Conservative Party and hence becoming prime minister of the UK.
I believe this is wrong. By then the writing was clearly on the wall and Sunak, by all accounts a fundamentally decent man, wanted to go on the public record, inwardly accepting that he had already lost, in order to put obstacles in the path of future lockdowns. In that sense Sunak's Spectator interview is more accurately read as the start of the unravelling of the great Covid narrative. Sure enough, he was soon followed by former cabinet colleagues and parliamentarians.
Former Transport Secretary Grant Shapps revealed he brought along his own spreadsheets on international data to cabinet discussions to counter SAGE analysis and advice. Even Sunak's leadership rival, and now PM, Liz Truss claims she too was opposed to lockdowns. Unfortunately, this is contradicted by her public record but no matter, she has boxed herself in as regards returning to lockdown in the future.
Meanwhile, Denmark has banned vaccines for under-18s and under-50s can get a booster only with a doctor's prescription. The CDC's new guidance acknowledges the "transient" protection from vaccination against infection and transmission and the reality of naturally-acquired immunity through infection.
It therefore recommended against any further discrimination by vaccination status for most settings. Yet, again demonstrating bureaucrats' infinite capacity for idiocy, the ban on unvaccinated visitors to the US was maintained and stopped Novak Djokovic from competing in athe US Open that was denuded of serious star power in the men's semis and finals.
Vaccines for Australian Children
In Israel, as succinctly summarized by Will Jones, public health authorities and the government deliberately covered up serious vaccine side-effects. In September we learnt that several Australian health officials were on a government- sponsored visit as guests of Israel's Ministry of Health.
On July 19, Australia's Therapeutic Goods Administration (TGA) granted provisional approval to Moderna for administering Spikevax vaccines to children aged 0.5–5 years. Provisional because they are still undergoing clinical trials to assess full safety. The decision is especially strange in light of concerning reports of deaths, adverse events and long-term side-effects accompanying vaccines. The Therapeutic Goods Regulation (1990) restricts provisional approvals to medicines for "the treatment, prevention or diagnosis of a life-threatening or seriously debilitating condition."
This would appear to rule out provisional vaccine approval for children below five, as shown in the empirical data from New South Wales (NSW). The resilience of the under-50s can be seen in Figure 3. In the 14-week period May 22–August 27, they made up 27.3% of Covid-related hospitalization and 19.7% of ICU admissions, but only 1.4% of deaths. In the same period, just 0.11% of all Covid-related deaths in NSW were children and young people up to the age of 19 (Figure 4).
On this basis, a group of lawyers is aiming to file a crowd-funded case in the High Court (Australia's equivalent of the US Supreme Court) against the decision. But so far Australian courts have been disappointingly supine toward health edicts.
The TGA's website states that its "regulatory costs are mostly recovered through annual fees and charges levied on the sponsors and manufacturers of therapeutic goods." An article in the British Medical Journal by Maryannne Demasi, published on June 29, documented that a compromising 96% of the TGA's A $170mn 2020–21 budget came from industry sources, higher than the rates (in descending order) for the European, UK, Japanese, US and Canadian counterparts.
This is beyond regulatory capture and closer to the regulator being in the pocket of the regulated. Should we be surprised that the TGA approved nine of every ten applications from drug companies that year? The TGA "firmly denies that its almost exclusive reliance on pharmaceutical industry funding is a conflict of interest," and the TGA is an honourable regulator. Yet the sad reality is the global drug industry has a particularly scandal-ridden record in influencing regulatory decisions via funding with regard, for example, to opioids, Alzheimer's drugs, influenza antivirals, pelvic mesh, joint prostheses, breast and contraceptive implants, cardiac stents, etc.
In the Declaration for the Protection of Children and Young People from the Covid-19 Response in May 2021, the Pandemics Data and Analytics (PANDA) group said that Covid-19 is "a disease for which they [the young] carry essentially no risk." Therefore vaccinating children is "all risk, no benefit." Are we really going to engage in child sacrifice on the altar of Big Pharma?
Directing attention and resources without age-stratified discrimination – because "everyone is equally at risk" – made no medical or policy sense, unless, as Lerman postulates, the primary goal was to inculcate a self-sustaining state of mass panic. So even the children had to be routinely tested, isolated, deschooled, masked and vaccinated as part of what Swedish Dr. Sebastian Rushworth called the "Covid mania" and "collective state of hysteria.". Universal vaccines is like the drunk looking for car keys near the light from the street lamp instead of where he lost them.
Against the extremely low serious risk from Covid with a survival rate of 99.99% for 0-19 year olds, the likely greater risk from vaccines, and the completely unknown long-term effects of the new-technology vaccines, if I had young children, I'd resist attempts to jab them, to the death if necessary.
Ordinarily, it would be best to put the whole Covid nightmare behind us and move on. This might be one of the rare exceptions, for accountability for the pain and harms inflicted on individuals and society is the best, and likely the only effective insurance against a repeat.
On July 23 the World Health Organization declared monkeypox, which so far has affected few people in a handful of countries, a public health emergency of international concern.
David Bell and Emma McArthur warn that the global pandemic industry has no plans for a return to normal. This is why the chief architects of population-wide lockdown and vaccine policies must be identified, put in the dock and made to answer and pay for their misdeeds.
Lest we forget.
How the Dutch Failed their Children – A Cautionary Tale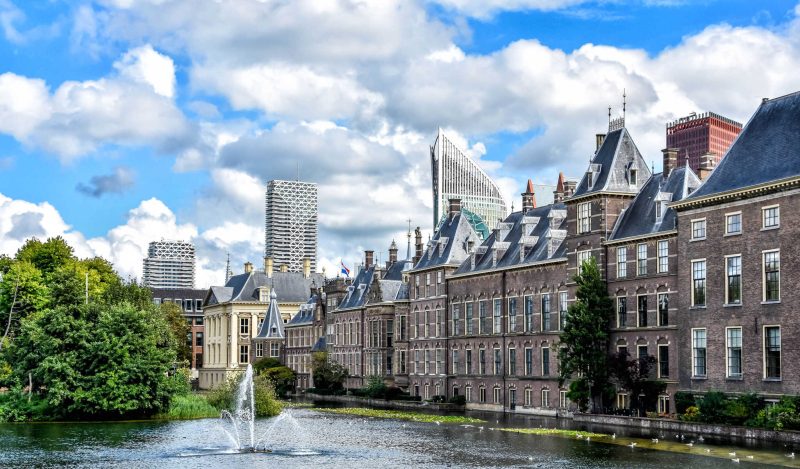 BY
HANS KOPPIES
One of the best places to raise children is The Netherlands. In several consecutive UNICEF reports the Netherlands ranked first for raising the happiest children among wealthy countries (2008, 2013, 2020). However, in the spring of 2020, The Netherlands became a harsh place for children and young people. The Dutch government adopted a one-size-fits-all policy handling the covid-19 pandemic, which did not spare the youngest and took a great toll on Dutch children. The Nobel Laureate Michael Levitt remarked that the Dutch policies would 'set the record for worst covid-response ever.'
'Intelligent Lockdown'
Unable to withstand the rising global panic, the Dutch government on March 16th 2020 announced an "intelligent" lockdown, a phrase coined by Prime Minister Mark Rutte.
Dutch society came to a halt. Offices, shops, restaurants and bars, libraries, sport facilities, as well as daycare centers, schools and universities were closed. The closure of schools was unexpected since the government's official advisory group, the medics-dominated Outbreak Management Team (OMT), advised against it, for a school closure would have a minimal effect on the spread of the coronavirus.
A reconstruction of events showed that the main reason the Dutch government closed schools was that the educational field started to panic about keeping schools open. Closing schools was a political decision to follow the panic, not a medical decision. Schools supposedly closed for three weeks. Three weeks became three months. Research by The University of Oxford (Engzell, et al. 2021) shows that during the first wave the average Dutch student learned next to nothing during homeschooling. Moreover, students whose parents were not well-educated suffered up to 60% more learning losses.
School Closure 'No Effect'
According to the Dutch equivalent of Fauci – Jaap van Dissel, chief scientist of the Dutch Health Agency (RIVM) and chairman of the Dutch OMT – the closure of schools in the spring of 2020 had "no effect." Media, experts and politicians paid no attention to evidence though. Children were portrayed as 'virus factories' and schools were depicted as 'unsafe' environments. Fear had a strong grip on the field of education and teaching unions exaggerated the risks of teachers in schools resulting in a drastic increase in safety demands.
The data was clear that not only did children not run any significant risk, but also that there was 'no evidence that children play an important role in SARS-CoV-2 transmission.' Still, a second lockdown would hit children. That second lockdown – now called a 'hard lockdown' – was announced on December 15th 2020. Schools closed again, this time advised by the OMT who had increased the number of areas it deemed itself expert on, on the basis of models, of course, proving Martin Kulldorff's point that lab scientists are no public health scientists.
Dutch minister of Health Hugo de Jonge caused a stir by explaining this intervention was meant to coerce parents to stay at home. The international children's rights organization KidsRights harshly criticized this policy: "The Netherlands has set a bad example internationally by closing schools during the corona pandemic to keep parents at home." This children's rights organization concluded that children were not a priority in Dutch corona policy and warned for the possible consequences.
As new insights on the negative impact of closing schools on children's lives emerged, governments from countries all over the world decided not to close them again in the future. Undeterred, the Dutch government closed schools again on December 18 2021, just long enough to deny children their traditional Christmas dinner at school with their classmates, a big event in the childhood of Dutch children.
The deteriorating mental health of Dutch children was striking. The Dutch Health Authorities (RIVM) published a disturbing report which stated that more than one in five (22%) teenagers and young adults between the ages of 12 and 25 seriously considered taking their own life between December 2021 and February 2022 during the third lockdown. From happiest in the world to suicidal in a matter of three lockdowns.
Record Low in Sports Participation
Not only were schools closed by diktat. For two years, sports facilities were also repeatedly forced to close. The restrictions were constantly changing, with as a low point banning parents from watching their child play sports outdoors. Once again, there was no scientific evidence that this would help minimize the spread of the virus. The result is a record low in sports participation nationwide. The Dutch Olympic Committee and the Dutch Sports Federation (NOC*NSF) were 'particularly' worried by the negative effect on young people's sports participation.
The Corona Pass
So no school and no sports. Another low point with regard to children was the corona pass (Coronatoegangsbewijs) that was mandatory from September 25th, 2021 for every Dutch citizen above 12. The corona pass was required for most social activities, such as going to the movies, attending a sports game with parents, or entering the canteen at sports club with teammates to drink tea or lemonade after the match.
Unsurprisingly, there was no scientific evidence that this intervention would reduce the spread of covid-19, but the Dutch government enforced it anyway. Crucially, the corona pass required vaccination, recovery from covid-19 or a negative result from a coronavirus test taken less than 24 hours before entry. So essentially, access to social life was used by the government to blackmail Dutch children into invasive medical procedures.
The madness continued, unsupported by evidence. At one point in time, outside playgrounds for children were closed. Parents were not allowed to enter swimming pools to dress their preschoolers before and after swimming lessons. In the winter of 2020-2021 the Dutch government even went as far as trying to regulate snowball fights, by dictating that only those from the same household were allowed to participate, and that their group could not exceed a certain number.
Neither sex nor the sea were exempt from the regulators. Young adults were advised which forms of sex were recommended, bearing the 1.5 m distance rule in mind. Drones were used to prevent people from gathering on the beach. To restrict the movements of young people even further, an evening curfew was introduced. It was not supported by any scientific explanation, just "boerenverstand" (common sense) as the advisory group OMT called it.
Restricting the lives of children and young people during the pandemic should require a great deal of evidence, as well as a risk-benefit evaluation. The Swedish government decided early in January 2020 that the measures in Sweden should be evidence-based. So it kept schools open, a decision supported by the evaluation of the Swedish Corona Commission in 2022. In Norway – where schools only closed briefly – the corona commission concluded in April 2022 that the Norwegian government had not done enough to protect children and that the measures regarding children had been excessive. The Norwegians essentially took the unethical initial decision to harm children without evidence and its authorities recognized that afterwards.
Sweden's approach to the pandemic contains inconvenient truths for the Dutch, which is why Dutch authorities ignored the evidence from Sweden (and from Norway). As the Swedish journalist and author Johan Anderberg states in the epilogue of his book The Herd:
"From a human perspective, it was easy to understand why so many were reluctant to face the numbers from Sweden. For the inevitable conclusion must be that millions of people had been denied their freedom, and millions of children had had their education disrupted, all for nothing. Who would want to be complicit in that?"
This year, my wife and I decided to spend our summer holidays in Sweden and after two years of often doubtful restrictions in our home country, the Swedish summer and the beaches of Skåne were a breath of fresh air. As a parent and a Special Needs Education Generalist (and former teacher of Physical Education) I am greatly impressed by the path chosen by The Swedish Public Health Agency and the Swedish Government as they remained focused on the health, well-being, and education of children in the process of policy-making. Anders Tegnell and his predecessor Johan Giesecke have tirelessly advocated for not disturbing the lives of children, and they have been proven right.
A very outspoken Giesecke gave his frank opinion on Swedish television: "I am a father and grandfather myself, and I feel if children are given the opportunity to receive a good education and that the risk for me to become infected with covid-19 would increase slightly, it is worth it. Their future is worth more than my future, and it's not just about my grandchildren, it's about all the children."
The successful Swedish approach shows that in many countries government policies met the criteria of child abuse. A key lesson for the future is that schools should not close again in similar circumstances. The Dutch government and the OMT failed the children of their country, a dark and shameful chapter in our history that future historians will surely not look favorably upon.
All expert knowledge and wisdom that has contributed to the health and well-being of Dutch children was thrown out of the window overnight in the spring of 2020. Children and young people were made to carry the burden in order to 'supposedly' protect adults.
As Sunetra Gupta and many others have stated, that is the precautionary principle turned upside down. The Danish-American epidemiologist Tracy Beth Høeg rightly condemned such policies, which were also pursued in the US, by calling them: Sacrificing children's health in the name of Health.
After two years of closing down children's lives, I firmly believe we owe it to children and their parents to make amends for the wrongs that were done to Dutch children. Above all, Article 3 of the Convention on the Rights of the Child should never be forgotten: "In all measures concerning children, the best interests of the child must come first." It is mind-boggling how quickly children's rights have gone out of the window worldwide. With disastrous consequences.
For children and young people a recovery plan should focus on repairing the damage done in education, recovering sports participation, and restoring the trust in the government and institutions that they can traditionally rely on for their health and their well-being. The Netherlands should be a safe haven for children, as it used to be. Pandemic preparedness also includes watching over children's health and well-being and in this regard the Dutch failed their children and young people. We should do better in the future. Much better.
Another Flub by the Fact Checkers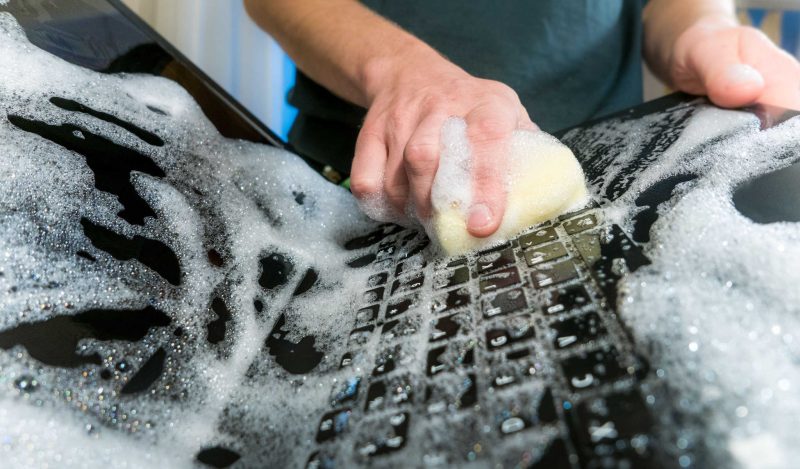 BY
THORSTEINN SIGLAUGSSON
Recently, Danish health authorities decided to stop making Covid vaccines and boosters available to the general population under the age of 50. Note, the general population, not absolutely everyone under 50.
This interesting development, and the fact that the rationale for this decision has not been properly explained, has clearly wrought havoc among those whose day job it is to protect the reputation of these medications.
Flora Teoh, the Science Editor of the "fact checking" website Health Feedback, has now written an article which supposedly refutes the standard summary of this decision, i.e., the Danish health authorities have banned vaccines and boosters for nearly everyone under 50. Teoh's article is a typical fact-checking piece. She starts by stating a claim – "Denmark banned COVID-19 vaccines for anyone under 50" – which she then proceeds to refute, but the problem is no one has made that claim.
Two sources are listed, although the "facts" being "checked" are both supposedly contained in a headline above a video and a tweet linking back to an article, not in the YouTube video and article themselves.
The first headline, which refers to a video by Clay Travis, reads: "Denmark Bans Covid Shot For People Under 50 Years Old." The second, which is a tweet posted on Toby Young's account linking to a piece by me in the Daily Sceptic, reads: "Denmark has banned the use of COVID-19 vaccines for people under 50 saying the benefits are too low. What it conspicuously fails to mention (though surely knows it) is that the risks are also too high."
Unfortunately, neither the headline or the tweet state what Teoh claims they state, namely, that Denmark has banned the covid shots for anyone under 50. The word "anyone" is crucial here. Instead, all that's being claimed is that the vaccines have been banned in general for people under 50 and the discussion that follows in both cases contains details on which under-50s are exempt from this ban.
And those are, in effect, headlines. Headlines routinely generalise and exaggerate the contents of the videos and articles they're flagging up. Let's take some examples:
"Food crisis if we ditch Russian oil," The Times claimed on September 19th, 2022, while the article itself details that this is in fact the opinion of one central banking institute. In other words, it is not a fact that ditching Russian oil means food crisis, it is the opinion of some.
"High-profile Dems silent when asked about housing migrants," Fox News said in a headline the same day. But if you read the main text it turns out this does not at apply to all high-profile Democrats, only a handful. If Fox had said "All high-profile Dems silent…" its headline would be wrong. But it doesn't, thus it isn't wrong. By the same token, while Denmark's ban on Covid shots for people under 50 applies to almost everyone, there are a few exceptions.
Headlines are headlines. Branding a video description or a tweet as "misinformation" because they contain condensed and generalised information, with a more detailed discussion in what follows, has nothing to do with checking facts. It's just about creating strawmen, especially when the "fact-checker" even distorts the quoted headline to make it fit her narrative. This is what Flora Teoh does in her article by adding the crucial word "anyone".
Teoh then moves on, claiming the Danish ban on vaccinations only applies to boosters. This is incorrect. The first section of the Q&A on the official website explains to whom COVID-19 vaccines should be made available in general, not just boosters:
Question: Who will be offered vaccination against COVID-19?
Answer: People aged 50 years and over will be offered vaccination. People aged under 50 who are at a higher risk of becoming severely ill from COVID-19 will also be offered vaccination against COVID-19.
Staff in the healthcare and elderly care sector as well as in selected parts of the social services sector who have close contact with patients or citizens who are at higher risk of becoming severely ill from COVID-19 will also be offered booster vaccination against COVID-19.
In addition, we recommend that relatives of persons at particularly higher risk accept the offer of vaccination to protect their relatives who are at particularly higher risk.
Before the start of the vaccination programme, the Danish Health Authority will publish guidelines for which persons aged under 50 are recommended booster vaccination.
This is the full list of the groups to whom the vaccination will be available. People under 50 who neither work in the service sectors mentioned, nor are at high risk of severe illness from COVID-19, are NOT eligible for vaccination. Vaccinating them is banned.
Then on to the boosters:
Question: Why are people under 50 not to be re-vaccinated?
Answer: The purpose of the vaccination programme is to prevent severe illness, hospitalisation and death. Therefore, people at the highest risk of becoming severely ill will be offered booster vaccination. The purpose of vaccination is not to prevent infection with COVID-19, and people aged under 50 are therefore currently not being offered booster vaccination.
People aged under 50 are generally not at particularly higher risk of becoming severely ill from COVID-19. In addition, younger people aged under 50 are well protected against becoming severely ill from COVID-19, as a very large number of them have already been vaccinated and have previously been infected with COVID-19, and there is consequently good immunity among this part of the population.
It is important that the population also remembers the guidance on how to prevent the spread of infection, including staying at home in case of illness, frequent aeration or ventilation, social distancing, good coughing etiquette, hand hygiene and cleaning.
Notice the words in the first question: "not to be re-vaccinated". This is a pretty definitive prohibition.
Flora Teoh then moves on with a number of claims which appear to be unsubstantiated or false:
She explicitly claims, referring to general vaccination, not boosters, that people "can still choose to get the vaccine if they wish". While this may have been the message last April, it is clear from the Q&A quoted above that for the general population under 50 this is no longer the case.
She claims the "benefits" of the COVID-19 vaccine "outweigh their risks", without providing any reference to support this statement, let alone acknowledge how research and real-life data already show how the risks in fact outweigh the benefits for younger age-groups, especially young males.
Discussing the reason the vaccination programme was halted last spring, Teoh says: "It was this level of high vaccine coverage, coupled with falling numbers of COVID-19 cases that enabled Denmark to stop broad vaccination efforts," quoting a CNBC story. The CNBC story, however explains that the immunity rested on not only vaccination, but also on natural immunity. Teoh fails to mention this crucial fact.
Claiming the COVID-19 vaccines are dangerous is a "false narrative" Teoh says. This is wrong. As studies have already shown, there are multiple risks associated with those vaccines, and for many groups the risk of vaccination is higher than the risk of the disease. Thus, they are dangerous for people in those groups.
Flora Teoh's article has nothing to do with checking facts or correcting wrong statements. All it has to do with is creating and then attacking strawmen, by distorting headlines, ignoring the crucial difference between headlines and the text they refer to, and presenting a number of unsubstantiated or false statements. Her "key takeaway" does not even address the issue in question – it is simply pure propaganda for the vaccines.
Republished from the DailySceptic