Stolen Truck Involved In Fatal Crash Near Delburne
By Sheldon Spackman
A 61 year old man is dead after his vehicle was struck by a stolen truck near Delburne Monday morning.
It happened around 11:00 am on December 19th when RCMP say a Dodge Ram pick-up was travelling southbound on Highway 21 at the Delburne entrance when it crossed the centre line and entered the opposite ditch. The driver of the truck brought the vehicle back onto the road where it entered into on-coming traffic and collided with a northbound S.U.V. The collision killed the man driving the S.U.V and seriously injured his female passenger who was later taken to hospital.
A 25-year-old man and 46-year-old man from the Dodge Ram left on foot but were brought back by witnesses to receive medical attention. They were also taken to hospital for injuries that are not believed to be life threatening.
Traffic was re-routed around the collision scene for several hours. The investigation continues.
Supreme Court of Canada sides with injured woman in snow-clearing squabble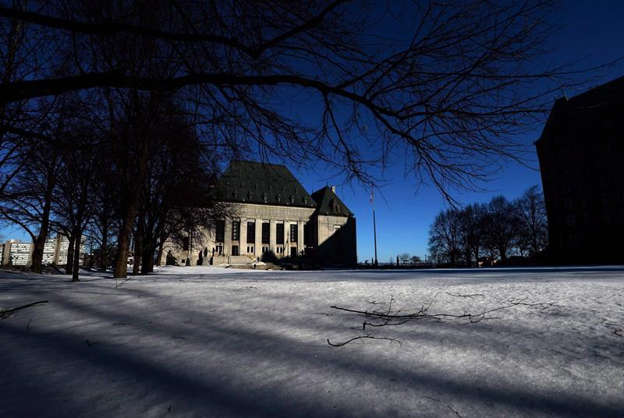 OTTAWA — A woman will get another chance to sue for damages over a leg injury she suffered while climbing through snow piled by a city's plow, the Supreme Court of Canada has ruled.
Taryn Joy Marchi alleged the City of Nelson, B.C., created a hazard when it cleared snow from downtown streets after a storm in early January 2015.
The removal effort left snow piles at the edge of the street along the sidewalk early in the morning of Jan. 5.
Late in the afternoon of Jan. 6, Marchi — then a 28-year-old nurse — parked in an angled spot on the street and, wearing running shoes with a good tread, tried to cross a snow pile to get on to the sidewalk.
Her right foot dropped through the snow and she fell forward, seriously injuring her leg.
Marchi contended the city should have left openings in the snowbank to allow safe passage to the sidewalk.
She pointed to the neighbouring municipalities of Castlegar, Rossland and Penticton in arguing there were preferable ways to clear the streets so as to ensure safe access for pedestrians.
However, the trial judge dismissed her case, saying the city was immune from liability because it made legitimate policy decisions about snow clearing based on the availability of personnel and resources.
In any event, the judge concluded, Marchi assumed the risk of crossing the snow pile and was "the author of her own misfortune."
The B.C. Court of Appeal overturned the decision and ordered a new trial, saying the judge erred in addressing the city's duty of care and the question of Marchi's negligence.
The ruling prompted the City of Nelson to seek a hearing in the Supreme Court.
In a written submission to the high court, the city said its actions amount to "a clear example of a core policy decision" that should be immune from liability.
In her filing with the court, Marchi said city employees made a number of operational decisions that fell below the expected standard of care of a municipality — decisions not required by the written policy.
In its 7-0 ruling Thursday, the Supreme Court said a fresh trial should take place because the city has not proved that its decision on how to clear the snow was "a core policy decision" immune from liability.
While there is no suggestion the city made an irrational or "bad faith decision," the city's core policy defence fails and it owed Ms. Marchi a duty of care, justices Sheilah Martin and Andromache Karakatsanis wrote on behalf of the court.
"The regular principles of negligence law apply in determining whether the City breached the duty of care and, if so, whether it should be liable for Ms. Marchi's damages."
This report by The Canadian Press was first published Oct. 21, 2021.
Jim Bronskill, The Canadian Press
Pfizer will ship millions of vaccine doses for kids as soon as it's approved: Trudeau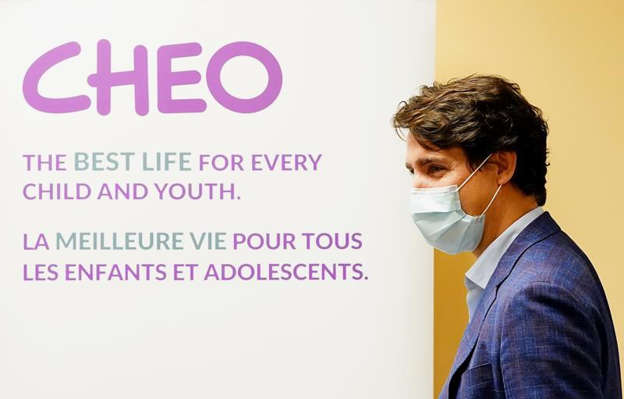 OTTAWA — Prime Minister Justin Trudeau says as soon as Health Canada approves the COVID-19 vaccine for kids, Pfizer will ship millions of doses to vaccinate children as young as five.
Pfizer and BioNTech asked Health Canada Monday to approve the vaccine for children between five and 11 years old but said the doses already shipped for adults are different.
The pediatric formula is for a dose one-third the size as that given to adults and teenagers.
Trudeau said he knows Canadian parents are anxious to get their children vaccinated as soon as possible but urged patience because Health Canada will take the time it needs to complete its process to ensure the data confirms the vaccine is safe and effective for children.
The United States is expected to make a decision for this age group by the end of this month. While Canada has co-operated with both the U.S. and the European Medicines Agency to have common authorization requirements for vaccines, there is no deadline in Canada for the decision to be made.
Trudeau says as soon as that happens, Pfizer will ship "enough to get all kids between five and 11 vaccinated as quickly as possible."
Public Services and Procurement Minister Anita Anand said in a statement that the first shipment will be 2.9 million doses, which is enough to give the first dose to all children in that age group.
Anand said Pfizer agreed to accelerate the deliveries, and that Canada has procured the syringes and other supplies needed to administer the doses.
She said second doses will be delivered depending on how fast the first doses are rolled out.
"This will ensure that Canadian children have vaccines when they need them without keeping doses in freezers for extended periods of time when global demand is so high," said Anand.
Pfizer and BioNTech reported that two 10 microgram doses of vaccine, given approximately 21 days apart, generated a similar antibody response in children between five and 11 years old as the adult-sized doses did when given to people between 16 and 25 years of age.
They earlier had tested three different sized doses for kids, and landed on the 10 microgram dose as the best option.
As of Wednesday, 29.6 million Canadians over the age of 12 have received at least one dose and 27.9 million of those are fully vaccinated with both required doses.
That amounts to 88.5 per cent of all eligible Canadians having at least one dose, and 83 per cent of them being fully vaccinated.
More than 414,000 Canadians have now received a third dose, mainly people with compromised immune systems and some residents in long-term care homes, for whom two doses did not give the same level of immunity as they did to most healthy adults.
Pfizer spokeswoman Christina Antoniou said the pediatric doses will come in vials of 10 doses, with a unique label for children and a different coloured cap to ensure it is differentiated from the vials of adult doses.
The adult doses are shipped in vials with six doses in each.
Moderna is also testing its vaccine on children, with results expected later this fall.
Pfizer and Moderna are both testing the vaccine on children younger than five as well, with clinical trials underway but no certainty on when the data will be ready.
This report by The Canadian Press was first published Oct. 21, 2021.
Mia Rabson, The Canadian Press