St. Joseph Grad Service Project week for Family Services of Central Alberta
From Red Deer Catholic Regional Schools
 It's Grad Service project week for Grade 12 students at St. Joseph High School. This year, students have chosen to support Family Services of Central Alberta through their Grad Service project, because of what the organization stands for, specifically with youth anxiety and seniors with dementia.
"We are so excited to be raising awareness and support for Family Services of Central Alberta as their organization coincided with not only the issues-of-interest our students identified and also aligned with our school's faith journey. Helping those most vulnerable in our community (the young and elderly) is something our students are very passionate about," said Grad Service Project Coordinator, Ashley Visscher at St. Joseph High School.
During this week, students are participating in activities that raise awareness and support for Family Services of Central Alberta, which includes:
Monday, April 29 – Grad Fundraising Kick-Off Barbeque, where students can purchase a hot dog and pop for lunch.
Tuesday, April 30 – Restaurant Takeover at State and Main with local celebrity servers and a silent auction.
Wednesday, May 1 – Dessert Day, where students can purchase ice cream sundaes.
Thursday, May 2 – Movie Day, where all students can pay to watch Spiderman in the gymnasium.
Friday, May 3 – Paint Day, where Father Henri Voisin School students partner with high school students to learn about regulating emotions through artwork.
St. Joseph High School serves over 690 Grade 10 to 12 students in Red Deer. As a learning institution, the St. Joseph High School is committed to serving students with a complete offering of learning opportunities delivered within the context of Catholic teachings.
Last day to buy tickets – Buy and share to support your hospital!
Today at 11pm it's all over but the winning in the 2021 Red Deer Hospital Lottery.
No extensions will be made.
Buy now – it's your last chance! 
The Grand Prize Dream Home package is valued at $880,619 and includes furnishings from The Brick
and $10,000 Dream Home CASH!
CHECK OUT OUR GREAT TICKET PACKAGES
$25 EACH | 5 FOR $75 | 10 FOR $125 | 25 FOR $250
And remember, your purchase of a Red Deer Hospital Lottery ticket will directly benefit Central Alberta's tiniest patients.  
The Mega Bucks 50 jackpot is the highest ever!
Some ticket packages are still available.
1 for $10   ·   10 for $25
25 for $50   ·   50 for $75
Win half of the current jackpot of:
Bob Stollings Award presented to 35 year veteran of service to the City of Red Deer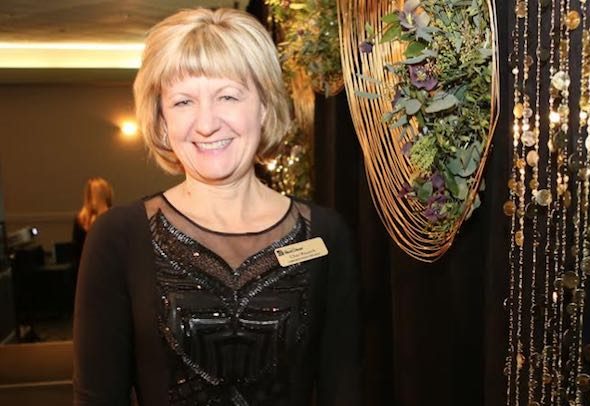 City of Red Deer Bob Stollings Award winner announced
Each year, The City of Red Deer is proud to celebrate the hard work and dedication of our staff through the annual Employee Recognition Awards. With COVID-19 restrictions in place, how the awards were handed out looked a lot different this year. Awards were personally delivered to each recipient rather than at an evening awards banquet.The awards celebrate long-term service employees and offers special recognition for those who have excelled in innovation, environmental stewardship and exceptional growth.The most anticipated award of the year is the Bob Stollings Memorial Award. This award was established by City Council in 1985 and is presented every year to honour Robert (Bob) E. Stollings, a loyal and dedicated employee of The City of Red Deer from 1960 to 1984. The recipient of this award has displayed outstanding civic performance in alignment with The City's Cornerstone Values – Respect, Integrity, Service and Excellence. Nominations are submitted by fellow coworkers detailing the employee's achievements professionally and interpersonally, along with letters of support.
We are proud to announce this year's Bob Stollings Memorial Award recipient is Char Rausch. She is the Corporate Events Specialist, but has held many roles within The City throughout her more than 35 years of service. From her time with the RCMP, Mayor and City Manager's Office, Legislative Services and now with Corporate Communications, Char has always brought her dedication to community and never-ending energy, to her work.
"Those who know Char, know the passion, commitment to excellence, and complete care she puts into everything she does," says Tracy Bruce, Human Resources Manager. "More than 35 years of service, Char has lived our corporate values and we are happy to celebrate her accomplishments by presenting her with the Bob Stollings Award."