Sports Tests Negative On Many Fronts In 2021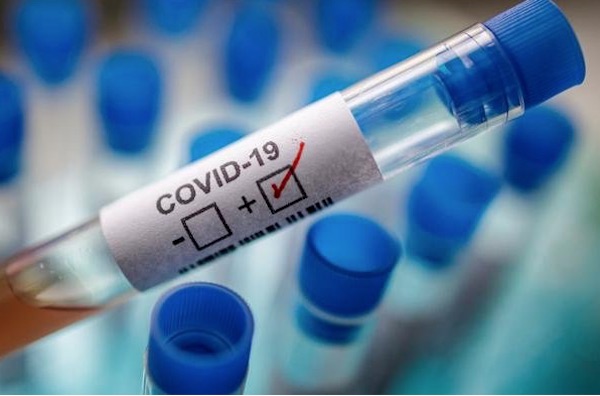 You have to concede this about 2021: At least it was consistent. The year started out miserable and soul destroying and continued that way till the final days of this misbegotten year. It's a wonder any sports were played at all.
From draconian lockdowns over Covid-19 to draconian lockdowns over the Omicron variant, we never knew who was playing, where they were playing and whether anyone would be there to see them play. Some jurisdictions applied a lighter hand (Florida, Sweden) while others produced dystopian scenes of imprisonment and rejection (Australia, New Zealand).
Here is how I Don't Like Mondays saw the year: In February our piece We Interrupt This Lecture To Bring You A Football Game noted the downbeat tenor of the knowledge class harshing everyone's vibe with Bruce Springsteen in the starring role. "Only at the end of the Boss' litany of Woody Guthrie dirges about the soil and churches in Kansas did we find out this paean to Woke America was for Jeep— a company owned by French and Italian interests. The guy who was Born To Run now cruises the streets of privilege."
With the NHL resuming its regular winter slot, the monotony of modern goaltending excellence became apparent. In Ken Dryden: Mr. Bettman, Bring Down These Walls the HOFer observed: "While scoring remains near its typical levels, the art of scoring them is more luck than skill. In short, if today's padded-up giants can see the puck they're going to stop it. "This game, one that allows for such speed and grace, one that has so much open ice, is now utterly congested… Never in hockey's history has a tail so wagged the dog."
Wayne Gretzky's celebrated father/coach Walter died in early March. We reflected on his impact in How Walter Gretzky Raised The Bar– And The Cost– Of Training Hockey Stars "With the success of Gretzky's training model— plus the importation of European skill training— families realized that if their sons and daughters wanted to be world-class athletes they were going to have to reject the Don Cherry "Try Harder" school and imitate the techniques Gretzky had used on his son. Within a decade, getting the proper coaching and fitness to become a star became a growth industry."
While on the Gretzky theme we excerpted the 1979 amateur draft from our book Inexact Science: The 6 most compelling drafts in NHL history. Because Wayne Gretzky: The Great One Was A Draft Dodger
The recent debate over transgender swimmer [Will] Thomas harkens to our March column Why Trans Athletes Spells Bad News For Your Grandma's Feminism "The current fetish for pretending trans men can menstruate or bear children— previously the sacred domain of women— is an existential challenge to the women who transported radical gender politics from higher education into the public sphere. The blurring of this line— adopted by the same liberals who once supported them in establishing feminist laws— leaves women as just one of myriad grievance groups now being accepted by government and (gasp) corporate friends."
"CFL On Line 1? Tell Them I'm Out. Kielburgers? Put Them Right Through" was our summary of a government showering its foreign pals with money while allowing a national tradition to wither.
A Super Soccer League in Europe never got out of the starting blocks. But we observed: Super Leagues Aren't Dead. They're Only Resting. "As I wrote in Cap In Hand the long-term solution is to allow clubs to play at the level their market can afford— something soccer in Europe currently does. How can a fan In Edmonton or Kansas City or San Antonio pay the same prices as fans in NYC, LA, Chicago or Toronto? How can they keep their young stars when a super franchise comes calling with lucrative opportunities? Ultimately they can't. The money will be too big."
The whack-a-mole quarantine regimes of the leagues— with their test-and trace efforts— savaged lineups, forced cancellations and delayed Olympics. In our May column PCR Tests: Fudging The Numbers To Suit The Narrative we called it hopeless. "For much of the pandemic 40 cycles has been the standard PCR level. Using a standard of 32 cycles, as much as 60 percent of the positives announced in Canada (1.3 million at this moment) produce traces that can neither produce illness nor transmit the virus. Do the math on 60 percent of 1.3 million and you realize the daily counts vomited out on TV and social media have deliberately been used more to scare than to enlighten."
Thankfully, some traditions never die. Oilers, Leafs Choke: Tanks For The Memories took time to honour the gag reflex in Edmonton and Toronto during the spring playoffs.
From Jon Rahm's DQ at The Memorial for knowing someone with Covid to to depleted lineups across sports leagues we asked: Sports Cred: Can You Believe A Shred Of What You See? "The PGA Tour is no doubt under great pressure from its sponsors and political allies to keep promoting the Casedemic deception. The message of change on PCR testing in America and Canada will have to come from where it started: with the public and private ®Health experts who've zealously dissembled and deceived since early 2020 to deflect their mistakes and shift blame to the naughty public."
The failure of the NHL and specifically the Chicago Blackhawks to deal with a 2010 sexual schedule was the subject of two columns. Where Was Media On The Latest Hockey Sexual Abuse Scandal? and Cleanse The Sport: These Men Need To Be Fired. "Either NHL commissioner Gary Bettman or NHLPA executive director Don Fehr— or both— need to be shown the door. Nothing better exposes the organizational failure of these two executives than their treatment of the Kyle Beach sexual assault case that spilled out this week."
The Tokyo Summer Olympics had great moments for Canadians. But nothing can hide The Empty Games: The Olympics On Life Support. "Put bluntly, the number of cities able to afford the back-breaking cost of staging the Summer Games has dwindled to a few major cosmopolitan cities and to nations run by dictators, sheiks and autocrats. And even those parties have realized that it's hard to justify ten billion dollars for a swanky party for jocks and sports hangers-on."
There was some attempt to adapt the Canadian medal count to suit political memes. In Success Of Canada's Women Does Not Mean Men Failed. "In about half the nations in the world women are not allowed to compete at all or are severely hampered by religious doctrines or cannot get funding for the rigorous training needed to make an Olympic final. In short the talent pool that Canadian women swim in is clearly smaller by a large factor than that in which the make athletes compete. So when you're watching an Olympic final in rowing or cycling or wrestling the odds that a Canadian woman gets on the podium increase exponentially over what can be expected for a man."
With the introduction of vaccine passports to enter sports events we replied Civil Liberty: The Hard Is What Makes It Great. "The founders of democratic nations with liberal values understood the power of fear. The Declaration of Independence was forged in the midst of the American Revolution. Its authors would be hanged if it failed. They knew fear. That's why they made it so damned difficult to circumvent the rights to person and privacy when people get nervous. They knew "easy" would get a lot of traction in a moment of stress."
As the NFL started in September we did a little prognostication. NFL QBs: The More You Pay The Less They're Worth? "Unless Tom Brady wins yet another SB, the team hoisting the trophy is most likely going to be a team with a QB on a manageable salary-cap number. Outside of Brady's SB wins the past decade, the teams that have won the NFL's top prize— or played in the big game— have had QBs on entry-level contracts at a fraction of what the big boys make."
Endless MLB postseason games were one traditional feature that hasn't disappeared. While We're Young: Putting MLB On The Clock. "We've seen the PGA Tour hustle players back into timed pace and tennis officials penalize players for not serving before their 25-second clock expires. Baseball remains stubborn on using the clock. The question is, how to sell MLB stars that a ticking clock will not hurt their pre-pitch, in-between-pitch and after-pitch-rituals? Who's going to tell Vlad Guerrero Jr. to pick up the pace or Max Scherzer to just release the damn ball?"
In our ongoing campaign to introduce real audio to sports we pleaded All Ears: Let Athletes Have Their Say. "The success of Netflix's F1 documentary series Drive To Survive (now showing its third year) is a perfect example of the public's demand for the inner sanctum of sport. Drive To Survive has plenty of the Nuke LaLoosh blarney from athletes and owners. But it also has enough free-wheeling about the bitchiness between drivers, the headaches of team managers and some of the greatest video from the pits to intrigue even the least serious fans."
In a time of surrender Why Black NBA Stars Don't Buy The Vax outlined a point of resistance to mandated behaviours. "Canadian NBA star Andrew Wiggins was supposed to be known as a superstar when he was drafted No. 1 overall by Cleveland in the 2014 draft. Now, after seven seasons of mixed playing results, he may instead be best known as the guy who said no to the NBA on their mandatory vaccination rules".
In another Book Excerpt: The Price Was Right– Even Without A Cup. "NHL teams seem content to find goalies when they need them— not necessarily in the draft. Since 2000, just two first-rounders— Marc-André Fleury and Martin Brodeur— have won the Cup for the team that drafted him. Carey Price's greatest legacy may be the absence of goalies being selected at the top of the draft."
Frustration with strike zones coloured the World Series. Punch Out: Time To Go Virtual On Balls And Strikes "But the virtual stroke zone shows MLB can have 100 percent accuracy to a defined strike zone. Not to put @umpscorecards out of work, but with a virtual strike zone MLB has the power to remove doubt about the strike zone, end arguments and conspiracies about certain umps and make the games move faster."
There's not much new in broadcasting sports events. But. Manning The Broadcast Booth Proves A Winner may have shifted the NFL experience. "Call it other revenge of the little brother. Or "pipe down, I'm watching the game:" However you characterize it, the emergence of the Manning Brothers, Peyton and Eli, on Monday Night Football has breathed life into a stale broadcast format and shown that All In The Family doesn't always mean Archie Bunker calling Mike Stivic a Meathead".
Finally, year-end showed voices within the sports establishment saying the draconian Covid testing and quarantine rules don't work. Testing The Covid Narrative: Stevie Y Says Enough "At the end of the day, I think — and now I'm getting political — but at the end of the day our players are testing positive with very little symptoms, if any symptoms at all. I don't see it as a threat to their health at this point. I think you might take it a step further and question why are we even testing, for guys that have no symptoms," Yzerman said on Saturday.
Bruce Dowbiggin @dowbboy is the editor of Not The Public Broadcaster (http://www.notthepublicbroadcaster.com). The best-selling author was nominated for the BBN Business Book award of 2020 for Personal Account with Tony Comper. A two-time winner of the Gemini Award as Canada's top television sports broadcaster, he's also a regular contributor to Sirius XM Canada Talks Ch. 167. His new book with his son Evan Inexact Science: The Six Most Compelling Draft Years In NHL History is now available on http://brucedowbigginbooks.ca/book-personalaccount.aspx
Are We Ready For A Russian To Become NHL's Top Goal Scorer?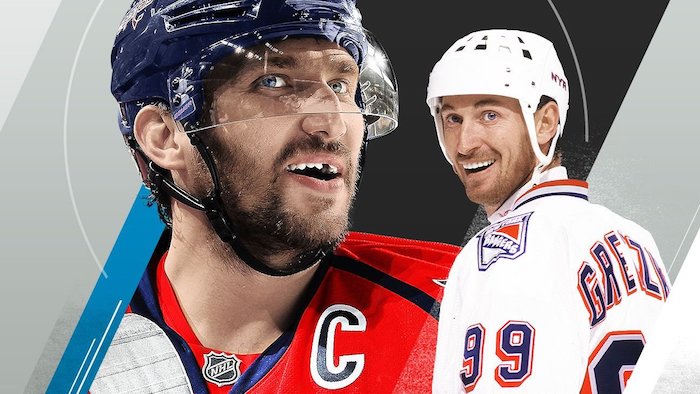 Sign up today for Not The Public Broadcaster newsletters. Hot takes and cool slants on sports and current affairs. Have the latest columns delivered to your mail box. Tell your friends to join, too. Always provocative, always independent.
With the grinding war in Ukraine showing no signs of ceasing and Biden-led sanctions doing nothing tangible to deter Vladimir Putin, Russia's image in the West has rarely been this low. So now might be a good time to ask if the NHL is prepared for a Russian to become the greatest goal scorer in league history.
As the league prepares for its annual draft on Thursday/ Friday, the top pick in the 2004 Draft is showing every sign that he will pass the game's greatest Canadians in goal scoring. Going into 2022-23, the 36-year-old Capitals star is just 21 goals behind the immortal Gordie Howe in second place and 114 back of Wayne Gretzky, the Prometheus of NHL scoring.
Wayne Gretzky. 894
2. Gordie Howe 801
3. Alex Ovechkin 780
Given good health Ovechkin will surpass Howe next season and probably leave Gretzky in his wake in four seasons. Even in a time of peace it will be interesting to see the public reaction in Canada and the U.S. to Ovechkin's passing No. 99. While the No.1 pick in 2005, Sidney Crosby, has had a squeaky clean image, The Great Eight has been a little salty for some folks.
He plays a game Howe would love, dispensing devastating hits as well as brilliant goals. His gap-toothed sneer has not always endeared him to many. Nor has his proximity to Putin himself. In November 2017, Ovechkin started a movement called PutinTeam in support of Putin during the 2018 Russian presidential election .
In recent times he's sought to have a foot in both camps. "I don't know what's happening out there. I know it's a hard situation, but it is what it is. You know, I play here, and this is my second home. I don't want to fight between two countries, because it's going to be a mess."
Too late on that front, Alex. Putin's naked aggression and Biden's desire to unseat him (he's endorsed assassination) have put the West on the brink of a war with nuclear potential. Few can say where the conflict is headed, except that it's highly unlikely the West will be surrendering its sons to the battlefield when NATO runs out of Ukrainians willing to die.
One thing is certain. As we point out in our book Inexact Science: the 6 Most Compelling Drafts in NHL History, Ovechkin put an end to the bias against Russians at the top of the NHL draft. While there had been Russian Hall of Fame selections in the middle to lower rounds of the draft (Sergei Fedorov, Pavel Bure, Sergei Zubov) Ovechkin's No. 1 overall was considered a risk at the time. He changed the equation.
"It began in 2004, when the Capitals selected Russian phenom Alex Ovechkin, maybe the greatest pure goal scorer the NHL has seen. A number one pick who has lived up to the billing of "generational player," Ovechkin maybe would have been even more widely hailed as that "Next One" had he developed under the intense hockey media spotlight of Canada, or North America in general.
Never before had an international player earned the kind of accolades Ovechkin received leading up to his draft year. After all, he was only the second Russian ever to go that high on draft day. But the fact he wasn't a Canadian kid may have tempered the headlines around "Ovie" and made some fans skeptical about his supposed wizardry.
He wasn't helped by how easily a stacked Team Canada had handled him and his Russians in the World Juniors of 2004 and 2005. In retrospect, "The Great 8" was actually undersold as a generational legend. But all of this made his majestic rookie season as a 20-year-old in 2005–06 more of a revelation than it would have been otherwise.
CAA agent J.P. Barry says that some resistance remains. "Even with Russian players, we've seen a hesitance in the past. A few teams have said to me, "Sorry, we just don't draft Russians. End of story." I know of several teams that did make that an internal memo. Some even said, "We can't take a Euro in the first three rounds!" I don't think there's any team that could say any of that anymore, though. Way back when, however, there were these unwritten internal policies that were just silly.
There was definitely a period there where teams didn't want to touch Russians, because they didn't feel that they could get them to come over. Sometimes they were teams impacted by something negative that happened in the past and let it change their course of action."
If Ovechkin didn't entirely smash the Russian stereotype then his countryman Evgeni Malkin, selected right behind Ovechkin in the 2004 draft, sealed the deal. (Ironically the two were rivals for a long time, only reconciling in recent years). Lifetime, Malkin has 444 goals and 702 assists in an injury-riddled career.
To the NHL's credit, it hasn't banned or sanctioned its Russian stars as some have done. The country's teams are banned from international soccer and hockey tournaments and the Paralympics. Russian tennis players Daniil Medvedev and Andrey Rublev (the top-2 ranked Russian male players) were barred from participating at Wimbledon. Many Russian artists have seen their concerts cancelled.
For now Ovechkin is walking a tight rope. He's called for peace without mentioning Russia or Ukraine directly. In May 2022, he reiterated his support for Putin, as well as retaining the Russian president on his Instagram profile photo. Much depends on the progress of the war, and how much Canada and the U.S. are drawn into the combat.
The best advice is probably to keep his head down and his politics to himself if he wants to be celebrated for passing Howe and Gretzky.
Bruce Dowbiggin @dowbboy is the editor of Not The Public Broadcaster (http://www.notthepublicbroadcaster.com). The best-selling author was nominated for the BBN Business Book award of 2020 for Personal Account with Tony Comper. A two-time winner of the Gemini Award as Canada's top television sports broadcaster, he's also a regular contributor to Sirius XM Canada Talks Ch. 167. His new book with his son Evan Inexact Science: The Six Most Compelling Draft Years In NHL History is now available on http://brucedowbigginbooks.ca/book-personalaccount.aspx
A Drag Prescription: Kids Party Like It's 2022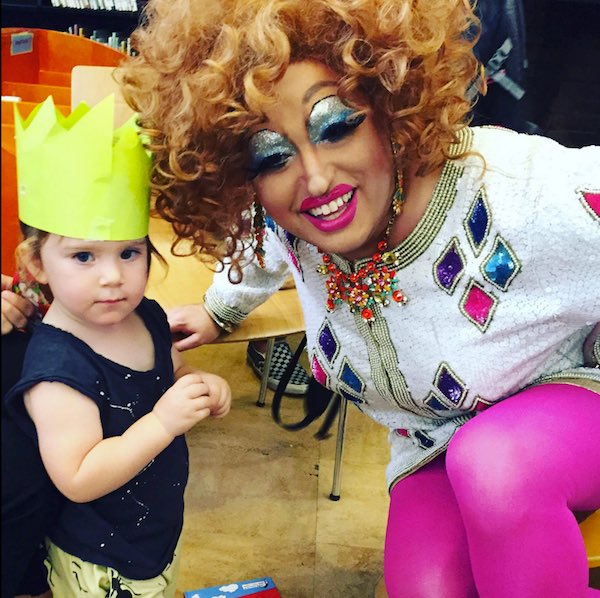 Back in the days before Toronto became a sensitivity chamber, people would head out to the old St. Charles Tavern on Yonge Street to see the annual Halloween drag-queen parade. As the local talent strutted, the crowd hooted, whistled and generally laughed at the circus. For the paraders the attention was bliss.
In those days trans people, cross dressers and drag queens were an exotic diversion in a city that had yet to take itself too seriously. They had no pretensions to glory. So naturally those who remember the tacky Halloween Drag Parades are probably confused to find that drag has ascended to the heights of Woke sensitivity.
Ru Paul's Drag Race is the hippest TV attraction on mainstream TV. Drag queens have replaced clowns at children's birthday party as the entertainment. Trans activists have turned public bowel movements into a political education seminar. Having a prominent trans figure is a sign of the highest corporate awareness.
To the chagrin of feminists, blacks, immigrants and Wanda Sykes , trans is the new holy caste in leftist politics— which is to say their protection is the solemn duty of CBC, MSNBC, The Toronto Star, corporate inclusion VPs and educators across the continent. The former allies of the Left have been left on the curb; Mom's got a new beau.
As conservative David Reboi tweeted, "You've got to think that most Americans—even the shitlibs—never gave drag queens a moment of thought before recently. Now, it's the greatest form of self-expression imaginable. Amazing how quickly it happens."
Heaven forbid anyone ask why kindergarteners need a drag shows or the propriety of men competing against women in sports. Showing a disinterest in drag generals is a one-way ticket to Stephen Colbert's late-night gulag. Pointing out the insanity of making 0.01 percent of the population the focal point of a turning society is a hanging offence.
The first sign that trans had matriculated to the first ring of heaven was the language used to describe their painful past. Using words like cross dressers, trannies and queens was made a banishment-level crime. New vocabulary— following the example of other grievance causes— put the discussion on wheels and steered it away from rational debate of facts. The Media Party compliantly fell int the pit. It was now about words, not deeds.
George Orwell foretold this tactic during his time fighting in the 1936-38 Spanish Civil War. "For the first time, I saw troops who had fought bravely denounced as cowards and traitors, and others who had never seen a shot fired hailed as the heroes of imaginary victories; and I saw newspapers in London retailing these lies and eager intellectuals building emotional superstructures over events that had never happened. I saw, in fact, history being written not in terms of what happened but of what ought to have happened according to various 'party lines'."
What's next? The current Jan. 6 show trials demonstrate cancel culture's relentless manicuring of history to put half of society offside with power. This happened because the Left— former home of wit and humour— lost any sense of honest laughter or proportion between 2016 and 2020. Writes Matt Taibbi. "In that time they perfected an attitude of imperious condescension and entitlement so grating that at least half of America wouldn't piss on someone like Adam Schiff if he were on fire."
If Sykes' sneering middle-part America doesn't like it, tough. @ScottAdams "The Jan6th hearings are basically an updated Russia Collusion Hoax with a new topic. That's how Democrats signal that they know they can't compete on policy and competence. They need hoaxes to win."
But there are signs that this has turned disastrous for the Left. The SCOTUS Dobbs v. Jackson abortion decision "was the result of decades spent building a political project so incoherent, unsellable, and untrustworthy to ordinary people that in 2016 they chose Donald Trump over the person Barack Obama called the most qualified candidate in history.
"The justices who cast the critical votes Friday were picked by a man denounced by all of institutional America prior to election. All those voices were ignored. That total collapse in trust, not Jill Stein's candidacy or Putin's Facebook ads, led to Dobbs v. Jackson."
Sadly for Canadians there is no remedy for the pissy smugness of its media and opinion makers. Loathing Republicans has a long history with postmodern Canadians dating back to the Viet Nam war. This self-satisfied detachment of a kept people mirrors that which Taibbi sees in the U.S.
Canada's traipsing PM paused from interfering yet again with the RCMP to proclaim that Canada would be an abortion clinic to any Americans who can't find services in their own states. Trudeau preens in this way, because he thinks that, having paid off the media, he will never face reality on abortion so long as CBC tut-tuts that it's a loser issue.
But as we wrote in December of 2017 Trudeau's 1980s liberal conceit has been been overtaken by a more nuanced reality. "Medical innovation has shifted the issue since Canada's pols ran like Good Sir Robin away from the fight. In today's world, 50 to 70 percent of babies born at 24 to 25 weeks, and more than 90 percent born at 26 to 27 weeks, survive. Conditions such as Down Syndrome are no longer seen as socially acceptable reasons to terminate a pregnancy. There is a need for children for adoption."
Polling also agrees it's time to revisit a compromise on the issue. While a majority of Canadians favour some form of abortion, 70 percent are against unlimited abortion. 85 percent are against sex-selective abortion. "All these factors have lurked in the background as the public debate was stilled. But if Trudeau wishes to use his absolute abortion standard as a yardstick to measure funding viability he may find a public far more willing to accept limits on ending some pregnancies than it was even a decade ago."
As Friedrich Hayek wrote, "In Germany the Nazis were able to succeed because the Socialists had already done most of their work for them, especially the intellectual work of weakening the desire for liberty. By bringing the whole of life under the control of the State, Socialism necessarily gives power to an inner ring of bureaucrats, who in almost every case will be men who want power for its own sake and will stick at nothing in order to retain it."
So drag is now the lapdog of the bored suburban liberal female demo. If this transcendence is a little too on-the-nose to those who stood by the St. Charles, a bit provocative, a lot in-your-face… that's the point. You're meant to feel unsettled, insulted. It's a design feature.
Bruce Dowbiggin @dowbboy is the editor of Not The Public Broadcaster (http://www.notthepublicbroadcaster.com). The best-selling author was nominated for the BBN Business Book award of 2020 for Personal Account with Tony Comper. A two-time winner of the Gemini Award as Canada's top television sports broadcaster, he's also a regular contributor to Sirius XM Canada Talks Ch. 167. His new book with his son Evan Inexact Science: The Six Most Compelling Draft Years In NHL History is now available on http://brucedowbigginbooks.ca/book-personalaccount.aspx