Sorry, This Is Not Going Away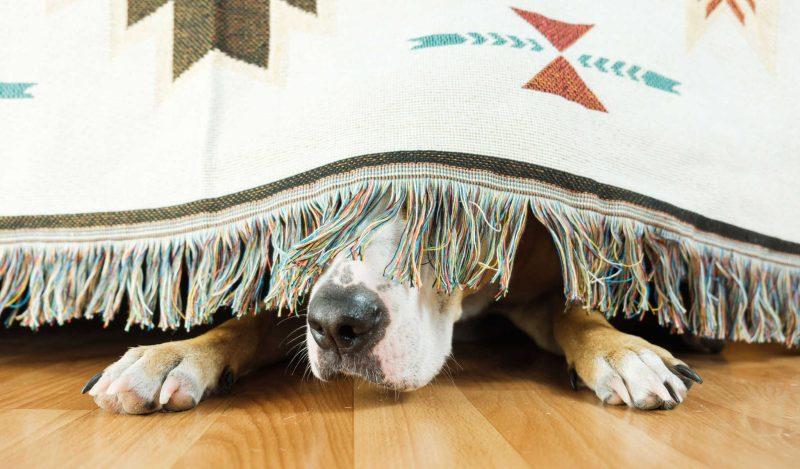 BY
JEFFREY A. TUCKER
The kids are two years behind in education. Inflation still rages. White-collar jobs are disappearing thanks to the reversal of Fed policy. Household finances are a wreck. The medical industry is in upheaval. Trust in government has never been lower.
Major media too is discredited. Young people are dying at levels never seen. Populations are still on the move from lockdown states to where it is less likely. Surveillance is everywhere, and so is political persecution. Public health is in a disastrous state, with substance abuse and obesity all at new records.
Each one of these, and many more besides, are continued fallout from the pandemic response that began in March 2020. And yet here we are 38 months later and we still don't have honesty or truth about the experience. Officials have resigned, politicians have tumbled out of office, and lifetime civil servants have departed their posts, but they don't cite the great disaster as the excuse. There is always some other reason.
This is the period of the great silence. We've all noticed it. The stories in the press recounting all the above are conventionally scrupulous about naming the pandemic response much less naming the individuals responsible. Maybe there is a Freudian explanation: things so obviously terrible and in such recent memory are too painful to mentally process, so we just pretend it didn't happen. Plenty in power like this solution.
Everyone in a position of influence knows the rules. Don't talk about the lockdowns. Don't talk about the mask mandates. Don't talk about the vaccine mandates that proved useless and damaging and led to millions of professional upheavals. Don't talk about the economics of it. Don't talk about collateral damage. When the topic comes up, just say "We did the best we could with the knowledge we had," even if that is an obvious lie. Above all, don't seek justice.
There is this document intended to be the "Warren Commission" of Covid slapped together by the old gangsters who advocated for lockdowns. It is called Lessons from the Covid War: An Assessment. The authors are people like Michael Callahan (Massachusetts General Hospital), Gary Edson (former Deputy National Security Advisor), Richard Hatchett, (Coalition for Epidemic Preparedness Innovations), Marc Lipsitch (Harvard University), Carter Mecher (Veterans Affairs), and Rajeev Venkayya (former Gates Foundation and now Aerium Therapeutics).
If you have been following this disaster, you know at least some of the names. Years before 2020, they were pushing lockdowns as the solution for infectious disease. Some claim credit for having invented pandemic planning. The years 2020-2022 was their experiment. As it was ongoing, they became media stars, pushing compliance, condemning as disinformation and misinformation anyone who disagreed with them. They were at the heart of the coup d'etat, as engineers or champions of it, that replaced representative democracy quasi-martial law run by the administrative state.
The first sentence of the report is a complaint:
"We were supposed to lay the groundwork for a National Covid Commission. The Covid Crisis Group formed at the beginning of 2021, one year into the pandemic. We thought the U.S. government would soon create or facilitate a commission to study the biggest global crisis so far in the twenty-first century. It has not."
That is true. There is no National Covid Commission. You know why? Because they could never get away with it, not with legions of experts and passionate citizens who wouldn't tolerate a coverup.
The public anger is too intense. Lawmakers would be flooded with emails, phone calls, and daily expressions of disgust. It would be a disaster. An honest commission would demand answers that the ruling class is not prepared to give. An "official commission" perpetuating a bunch of baloney would be dead on arrival.
This by itself is a huge victory and a tribute to indefatigable critics.
Instead, the "Covid Crisis Group" met with funding from the Rockefeller and Charles Koch Foundation and slapped together this report. Despite being celebrated as definitive by the New York Times and Washington Post, it has mostly had no impact at all. It is far from obtaining the status of being some kind of canonical assessment. It reads like they were on deadline, fed up, typed lots of words, and called it a day.
Of course it is whitewash.
It begins with a bang to denounce the US policy response: "Our institutions did not meet the moment. They did not have adequate practical strategies or capabilities to prevent, to warn, to defend their communities, or fight back in a coordinated way, in the United States and globally."
Mistakes were made, as they say.
Of course the upshot of this kvetching is not to criticize what Justice Neil Gorsuch calls "the greatest intrusions on civil liberties in the peacetime history of this country." They hardly mention those at all.
Instead they conclude that the US should have surveilled more, locked down sooner ("We believe that on January 28 the U.S. government should have started mobilizing for a possible Covid war"), directed more funds to this agency rather than that, and centralized the response so that rogue states like South Dakota and Florida could not evade centralized authoritarian diktats next time.
The authors propose a series of lessons that are anodyne, bloodless, and carefully crafted to be more-or-less true but ultimately structured to minimize the sheer radicalism and destructiveness of what they favored and did. The lessons are cliches such as we need "not just goals but roadmaps," and next time we need more "situation awareness."
There is no new information in the book that I could find, unless something is hidden herein that escaped my notice. It's more interesting for what it does not say. Some words that never appear in the text: Sweden, Ivermectin, Ventilators, Remdesivir, and Myocarditis.
Perhaps this gives you a sense of the book and its mission. And on matters of the lockdowns, readers are forced to endure claims such as "all of New England — Massachusetts, the city of Boston, Connecticut, Rhode Island, New Hampshire, Vermont, and Maine — seem to us to have done relatively well, including their ad hoc crisis management setups."
Oh really! Boston destroyed thousands of small businesses and imposed vaccine passports, closed churches, persecuted people for holding house parties, and imposed travel restrictions. There is a reason why the authors don't elaborate on such preposterous claims. They are simply unsustainable.
One amusing feature seems to me to be a foreshadowing of what is coming. They throw Anthony Fauci under the bus with sniffy dismissals: "Fauci was vulnerable to some attacks because he tried to cover the waterfront in briefing the press and public, stretching beyond his core expertise—and sometimes it showed."
Oooo, burn!
This is very likely the future. At some point, Fauci will be scapegoated for the whole disaster. He will be assigned to take the fall for what is really the failure of the national security arm of the administrative bureaucracy, which in fact took charge of all rule-making from March 13, 2020, onward, along with their intellectual cheerleaders. The public health people were just there to provide cover.
Curious about the political bias of the book? It is summed up in this passing statement: "Trump was a comorbidity."
Oh how highbrow! How clever!
Maybe this book by the Covid Crisis Group hopes to be the last word. This will never happen. We are only at the beginning of this. As the economic, social, cultural, and political problems mount, it will become impossible to ignore the incredibly obvious. The masters of lockdowns are influential and well-connected but not even they can invent their own reality.
Why the Secrecy Over Vaccine Contracts?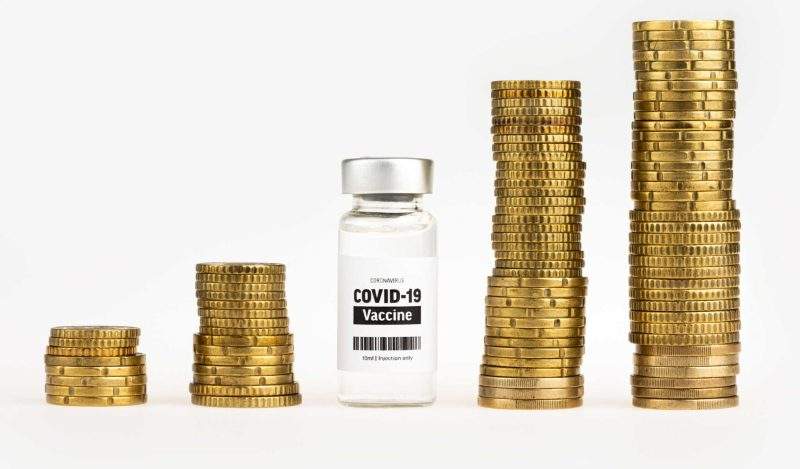 BY
MARYANNE DEMASI
Major international governments have signed multibillion-dollar legal contracts with drug companies in order to secure access to covid-19 vaccines.
But the drug companies and governments have refused to divulge details, saying the information is "commercial in confidence."
In 2021, we got our first peek at contracts between Pfizer and various international countries after they were leaked to The Bureau of Investigative Journalism and US consumer group Public Citizen.
"The contracts offer a rare glimpse into the power one pharmaceutical corporation has gained to silence governments, throttle supply, shift risk and maximise profits in the worst public health crisis in a century," said Zain Rizvi, author of the Public Citizen report.
Pfizer was accused of "bullying" governments during contract negotiations, asking some Latin American countries to put up sovereign assets, such as embassy buildings and military bases, as a guarantee against the cost of any future legal cases.
High court decision
Last month, a South African NGO called Health Justice Initiative won a high court challenge to gain access to all of South Africa's covid-19 vaccine contracts.
Tony Nikolic, an Australian solicitor from law firm Ashley, Francina, Leonard & Associates, reviewed the Pfizer contract and says it reads like South Africa was "held to ransom" over the deal.
"It's a one-sided contract. Pfizer gets all of the profits and none of the risks," says Nikolic. "It's akin to extortion, there's absolutely no liability for the vaccine manufacturer in terms of injuries that may arise from their product."
The South African government agreed to "indemnify, defend and hold harmless" Pfizer and all its affiliates from "any and all suits, claims, actions, demands, losses, damages, liabilities settlements, penalties, fines, costs and expenses" arising from the vaccine.
It also says the government will "create, dedicate, and maintain a no-fault compensation fund sufficient to undertake and completely fulfil the indemnification obligations….. for damage, injury, or harm arising out of, relating to, or resulting from the development, administration, or use of the vaccine."
Nikolic says, "It's like the manufacturers could ask for anything they wanted. There was such panic at the time and images in the media of people dying in the streets created a real sense of fear and insecurity around the world."
The protection against liability is not only in place for the initial vaccine formulation, but for "any or all related strains, mutations, modifications or derivatives of the foregoing that are procured by Purchaser."
"What this means," explains Nikolic, "is that Pfizer can modify its vaccine to match whatever variants emerge, and still have all the same protections against liability. This is nothing more than a cash cow for Pfizer, they are privatising the profits, whilst socialising the costs."
Pfizer charged the South African government $10 per dose, which is nearly 33 percent more than the $6.75 "cost price" it reportedly charged the African Union.
"In my view, this is why Pfizer wants the details kept secret, so that it can protect the various price differences between countries. It's classic price gouging with a predatory twist, that is why procurement transparency is essential," says Nikolic.
Long-term safety?
The contract states "the long-term effects and efficacy of the vaccine are not currently known and that there may be adverse effects of the Vaccine that are not currently known."
Nikolic says this is in stark contrast to the public health messages at the time.
"We had politicians and key opinion leaders telling people that the vaccines were 'safe and effective' when the procurement contracts themselves did not make such claims," says Nikolic.
"The contract clearly indicates that adverse effects were unknown at the time of signing. The burden of proof should never have been on the people to prove the vaccine was unsafe, it should have been on the manufacturer to prove the vaccine was safe," he adds.
Nikolic has spent the last two years trying to access the procurement contracts signed by the Australian Government.
"Australians are still in the dark about what is contained within these contracts. We know it gave liability protection to the vaccine manufacturers like other countries, but that's the extent of it," says Nikolic.
"We need to know what our politicians knew at the time of signing the deal. And we need to know how much money we, the taxpayer, spent for a vaccine that turned out to be far less safe or effective than promised,' he adds.
In a recent Australian Senate committee hearing, Queensland Senator Malcolm Roberts grilled Pfizer executives under oath about the indemnity clauses in its contract with the Australian government, but Pfizer refused to give details.
"The contents of Pfizer's contract with the Australian Government remains confidential," said Pfizer Australia's medical director Krishan Thiru.
In 2021, Nikolic mounted a legal challenge against covid-19 vaccine mandates in the NSW Supreme Court where he tried to subpoena the Pfizer contract, but his request was blocked.
Undeterred, Nikolic submitted an FOI request to the Australian Department of Health.
The FOI request, however, was denied because the contracts "contain information that is confidential in nature" such as "trade secrets and commercially valuable information." It stated:
"The documents contain commercial information regarding the procurement of vaccines to Australia. The documents contain information specifically relevant to the unique commercial arrangements between the department and third parties, including indicative prices, payment terms, professional indemnity, ongoing funding measures, manufacturing details and production measures."
Nikolic says, "It's unethical, potentially unlawful and immoral for them to argue that the right to preserve commercial confidence overrides the right for public safety, it just doesn't make sense."
He adds, "It just boggles the mind how governments just rolled over and entered into agreements with companies like Pfizer that have a long track record of breaching the False Claims Act resulting in billion-dollar criminal and civil liability."
Reposted from the author's Substack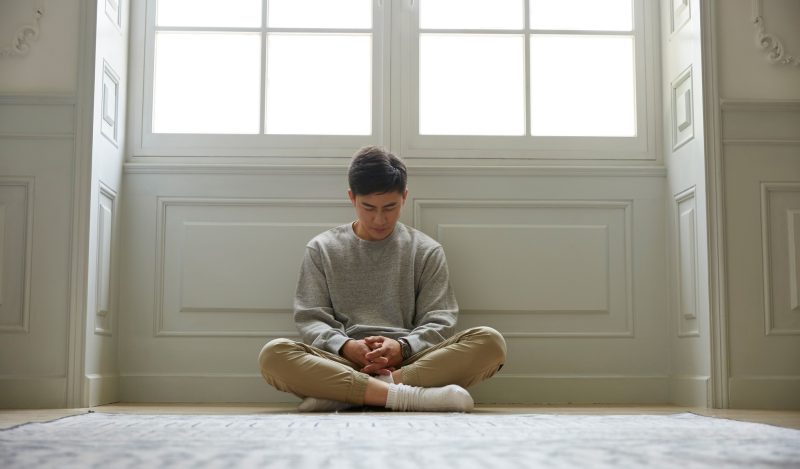 BY
JEFFREY A. TUCKER
On March 6, 2020, the mayor of Austin, Texas, canceled the biggest tech and arts trade show in the world, South-by-Southwest, only a week before hundreds of thousands were to gather in the city.
In an instant, with the stroke of a pen, it was all gone: hotel reservations, flight plans, performances, exhibitors, and all the hopes and dreams of thousands of merchants in the town. Economic impact: a loss $335 million in revenue at least. And that was just to the city alone, to say nothing of the broader impact.
It was the beginning of US lockdowns. It wasn't entirely clear at the time – my own sense was that this was a calamity that would lead to decades of successful lawsuits against the Austin mayor – but it turned out that Austin was the test case and template for the entire nation and then the world.
The reason was of course Covid but the pathogen wasn't even there. The idea was to keep it out of the city, an incredible and sudden fallback to a medieval practice that has nothing to do with modern public health understanding of how a respiratory virus should be handled.
"In six months," I wrote at the time, "if we are in a recession, unemployment is up, financial markets are wrecked, and people are locked in their homes, we'll wonder why the heck governments chose disease 'containment' over disease mitigation. Then the conspiracy theorists get to work."
I was right about the conspiracy theorists but I had not anticipated that they would turn out to be right about nearly everything. We were being groomed for nationwide lockdowns.
At this point in the trajectory, we already knew the gradient of risk. It was not medically significant for healthy working-age adults (which still to this day the CDCs does not admit). So the shutdown likely protected very few if anyone.
The extraordinary edict – worthy of a tin-pot dictator of a dark age – completely overrode the wishes of millions, all on the decision of one man, whose name is Steven Adler.
"Was the consideration between maintaining that money, effectively rolling the dice, and doing what you did?" asked Texas Monthly of the mayor.
His answer: "No."
Clarifying: "We made a decision based on what was in the best health interest for the city. And that is not an easy choice."
After the shocking cancellation, which overrode property rights and free will, the mayor urged all residents to go out and eat at restaurants and gather and spend money to support the local economy. In this later interview, he explained that he had no problem keeping the city open. He just didn't want people from hither and yon – the dirty people, so to speak – to bring a virus with them.
He was here playing the role of Prince Prospero in Edgar Allan Poe's "The Masque of the Red Death." He was turning the capital city of Texas into a castle in which the elite could hide from the virus, an action that also became a foreshadowing of what was to come: the division of the entire country into clean and dirty populations.
The mayor further added a strange comment: "I think the spread of the disease here is inevitable. I don't think that closing down South Bay was intended to stop the disease from getting here because it is coming. The assessment of our public health professionals was that we were risking it coming here more quickly, or in a greater way with a greater impact. And the longer we could put that off, the better this city is."
And there we have the "flatten the curve" thinking at work. Kick the can down the road. Postpone. Delay herd immunity as long as possible. Yes, everyone will get the bug but it is always better that it happens later rather than sooner. But why? We were never told. Flatten the curve was really just prolong the pain, keep our overlords in charge as long as possible, put normal life on hold, and stay safe as long as you can.
Prolonging the pain might also have served another surreptitious agenda: let the working classes – the dirty people – get the bug and bear the burden of herd immunity so that the elites can stay clean and hopefully it will die out before it gets to the highest echelons. There was indeed a hierarchy of infection.
In all these months, no one ever explained to the American public why prolonging the period of non-exposure was always better than meeting the virus sooner, gaining immunity, and getting over it. The hospitals around the country were not strained. Indeed, with the inexplicable shutdown of medical services for diagnostics and elective surgeries, hospitals in Texas were empty for months. Health care spending collapsed.
This was the onset of the great demoralization. The message was: your property is not your own. Your events are not yours. Your decisions are subject to our will. We know better than you. You cannot take risks with your own free will. Our judgment is always better than yours. We will override anything about your bodily autonomy and choices that are inconsistent with our perceptions of the common good. There is no restraint on us and every restraint on you.
This messaging and this practice is inconsistent with a flourishing human life, which requires the freedom of choice above all else. It also requires the security of property and contracts. It presumes that if we make plans, those plans cannot be arbitrarily canceled by force by a power outside of our control. Those are bare minimum presumptions of a civilized society. Anything else leads to barbarism and that is exactly where the Austin decision took us.
We still don't know precisely who was involved in this rash judgment or on what basis they made it. There was a growing sense in the country at the time that something was going to happen. There had been sporadic use of lockdown powers in the past. Think of the closure of Boston after the bombing in 2013. A year later, the state of Connecticut quarantined two travelers who might have been exposed to Ebola in Africa. These were the precedents.
"The coronavirus is driving Americans into unexplored territory, in this case understanding and accepting the loss of freedom associated with a quarantine," wrote the New York Times on March 19, 2020, three days after the Trump press conference that announced two weeks to flatten the curve.
The experience on a nationwide basis fundamentally undermined the civil liberties and rights that Americans had long taken for granted. It was a shock to everyone but to young people still in school, it was utter trauma and a moment of mental reprogramming. They learned all the wrong lessons: they are not in charge of their lives; someone else is. The only way to be is to figure out the system and play along.
We now see epic learning loss, psychological shock, population-wide obesity and substance abuse, a fall in investor confidence, a shrinkage of savings reflecting less interest in the future, and a dramatic decline in public participation in what used to be normal life events: church, theater, museums, libraries, fares, symphonies, ballets, theme parks, and so on. Attendance in general is down by half and this is starving these venues of money. Most of the big institutions in large cities like New York, such as Broadway and the Met, are on life support. The symphony halls have a third empty seats despite lowering prices.
It seems remarkable that this three-and-a-half year-long war against basic liberty for nearly everyone has come to this. And yet it should not be a surprise. All ideology aside, you simply cannot maintain much less cultivate a civilized life when governments, in combination with the commanding heights of media and large corporations, treat their citizens like lab rats in a science experiment. You only end in sucking away the essence and vibrancy of the human spirit, as well as the will to build a good life.
In the name of public health, they sapped the will to health. And if you object, they shut you up. This is still going on daily.
The ruling class that did this to the country has yet to speak honestly about what transpired. It was their actions that created the current cultural, economic, and social crisis. Their experiment left the country and our lives in shambles. We've yet to hear apologies or even basic honesty about any of it. Instead, all we get is more misleading propaganda about how we need yet another shot that doesn't work.
History provides many cases of a beaten down, demoralized, and increasingly poor and censored majority population being ruled over by an imperious, inhumane, sadistic, privileged, and yet tiny ruling class. We just never believed we would become one of those cases. The truth of this is so grim and glaring, and the likely explanation of what happened so shocking, that the entire subject is regarded as something of a taboo in public life.
There will be no fixing this, no crawling out from under the rubble, until we get something from our rulers other than public preening about a job well done, in ads sponsored by Pfizer and Moderna.