Second Code of Conduct Investigation costs city taxpayers over $100,000 – results to remain confidential
Update: Second Code of Conduct investigation
October 27, 2021 7:18 PM
An investigation stemming from a code of conduct complaint received by City Council on May 7, 2021, was closed in early October and remains confidential under the Freedom of Information and Protection of Privacy Act (FOIP). While the review remains protected under FOIP, there are administrative elements, such as the cost, that do not fall under this act.

At the time the report was released, full costs were not yet known. Since that time, The City of Red Deer has finalized costs, and this information has been shared, upon request.

The full cost of the review and investigation is $107,000.

All municipalities in Alberta are required by the Municipal Government Act (MGA) to have a Code of Conduct Bylaw that sets shared expectations for conduct or behaviour. The bylaw outlines how members should conduct themselves while carrying out their responsibilities and establishes a review and investigation process when a complaint is received. The City of Red Deer passed its Code of Conduct Bylaw (2608-2018) on July 23, 2018.
On October 8, 2021, City Council passed a resolution directing the confidential report be shared with the City Manager to prepare a confidential memorandum outlining "lessons learned" to be brought back to Council in the first quarter of 2022.
For more information about City Council's Code of Conduct Bylaw, please visit www.reddeer.ca/CouncilConduct.
Downtown shoppers could win $1,000.00 a week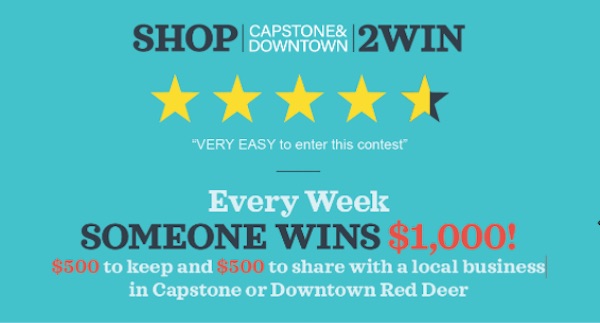 Support local
businesses in
Capstone &
Downtown Red Deer
Save receipts of $25 or more
(including taxes)
Upload photos of all
your receipts weekly
Digital receipts, third party delivery app receipts and Google reviews are all acceptable entries.
City Council to hear arguments for and against extending homeless shelter at Cannery Row for 2 more years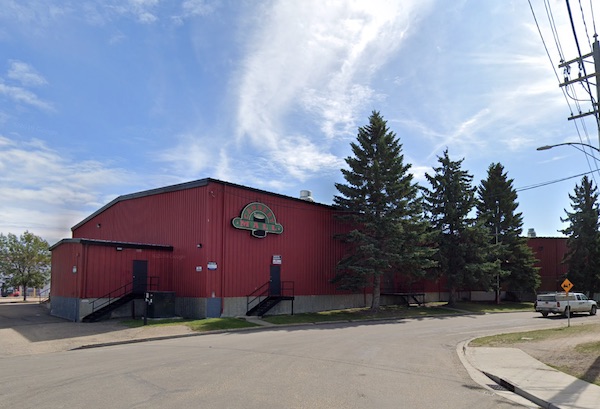 Public Hearing set for Land Use Bylaw amendment for temporary emergency housing
A Public Hearing is now set for January 17, 2022 at 4 p.m. following Council's approval of first reading of a Land Use Bylaw (LUB) amendment today. The amendment being considered is to allow for continued operations of the temporary emergency housing site at Cannery Row (5239 53 Avenue) until February 1, 2024.

The existing site exception for the temporary emergency housing site expired on September 30, 2021, and it is now operational through an executive order following the declaration of a State of Local Emergency (SOLE) in place up until February 15, 2022.

As part of the Public Hearing process, neighbours within 100 meters of the site will receive a letter from the administration inviting them to submit feedback on the amendment. The general public is also invited to provide feedback in advance or during the Public Hearing. Those wishing to provide feedback during the Public Hearing on January 17, 2022 are invited to attend the online Council meeting at 4 p.m.. Full details on the Public Hearing and how to provide feedback will be uploaded to The City's site in the coming weeks. Details will be available at www.reddeer.ca/publichearing.
Council received an update on the current emergency housing status in the community on December 1, 2021. Administration had explored all opportunities for relocating the temporary site, but no viable solutions were available. The report outlined the need for full spectrum housing in the city, the goal is to have a permanent purpose-built emergency housing site in Red Deer operational within two years. Funding is in place and steps are underway with the province to make this a reality for the community. A location for the permanent site has not been decided. This Land Use Bylaw amendment would facilitate a temporary emergency housing solution at the current location until the permanent site is operational.
For background information on the temporary emergency housing site, visit www.reddeer.ca/emergencyhousing.