Second Code of Conduct Investigation costs city taxpayers over $100,000 – results to remain confidential
Update: Second Code of Conduct investigation
October 27, 2021 7:18 PM
An investigation stemming from a code of conduct complaint received by City Council on May 7, 2021, was closed in early October and remains confidential under the Freedom of Information and Protection of Privacy Act (FOIP). While the review remains protected under FOIP, there are administrative elements, such as the cost, that do not fall under this act.

At the time the report was released, full costs were not yet known. Since that time, The City of Red Deer has finalized costs, and this information has been shared, upon request.

The full cost of the review and investigation is $107,000.

All municipalities in Alberta are required by the Municipal Government Act (MGA) to have a Code of Conduct Bylaw that sets shared expectations for conduct or behaviour. The bylaw outlines how members should conduct themselves while carrying out their responsibilities and establishes a review and investigation process when a complaint is received. The City of Red Deer passed its Code of Conduct Bylaw (2608-2018) on July 23, 2018.

On October 8, 2021, City Council passed a resolution directing the confidential report be shared with the City Manager to prepare a confidential memorandum outlining "lessons learned" to be brought back to Council in the first quarter of 2022.

For more information about City Council's Code of Conduct Bylaw, please visit www.reddeer.ca/CouncilConduct.
Red Deer Archives launches Advocate photograph collection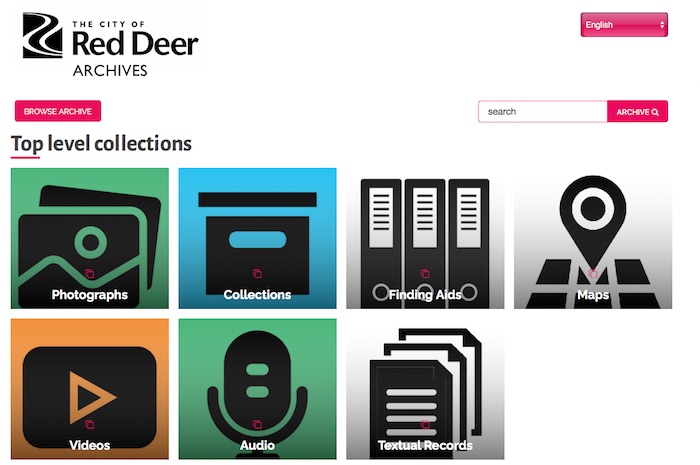 Red Deerians and historical researchers are invited to browse photographs from the Red Deer Advocate via a new digital archives collection that launched Tuesday, June 6.
The Red Deer Advocate Collection includes images that were taken as part of the outlet's news coverage between the 1960s and 1990s, some of which were never published. Due to copyright restrictions, these photographs had been limited to in-house searching for Red Deer Archives staff since 1999.

"These photographs have been a great resource tucked away inside the Red Deer Advocate's collection for many years," said Jillian Staniec, Archives Coordinator. "It's wonderful to now have the permission from Red Deer Advocate and BlackPress Media to share them with the public."

Over 1,000 images have already been added to the online Red Deer Advocate Collection, which can be viewed at https://reddeer.access.preservica.com/. The physical collection contains over 40,000 photographs of Red Deer's history and is available in-house for anyone to search and access.

"The Red Deer Advocate has a long and storied history in our community. We are thrilled and grateful that The City of Red Deer and Red Deer Archives has been able digitize hundreds of photographs from our publication, which will help citizens enjoy a trip down memory lane and reconnect with historical events" added Byron Hackett, Managing Editor of the Red Deer Advocate.

As work continues to upload the entire collection online, thousands of images have yet to be listed and digitized; the online collection will continue to grow over the coming years. Researchers are encouraged to contact the Red Deer Archives for assistance if they do not find the images they are looking for while browsing the digital collection.

Red Deer Archives welcomes anyone with historical photos or videos related to Red Deer and area to consider donating these items to the community's collection. For more information, please visit reddeer.ca/archives.
Mike Olesen, CEO of Westerner Park moving downtown to join The City of Red Deer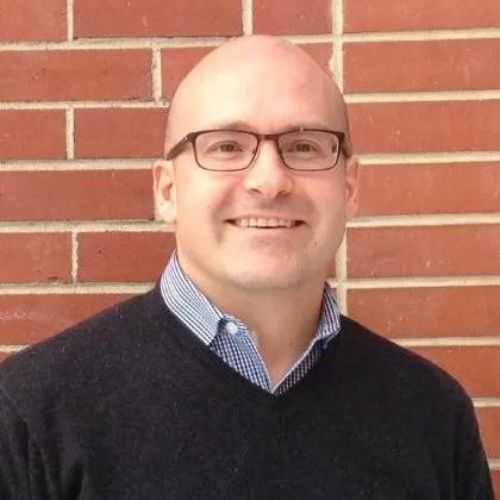 Mike Olesen joins City of Red Deer leadership team
There is a new face at The City of Red Deer with Mike Olesen joining The City's leadership team after four years as the Chief Executive Officer at Westerner Park. Olesen will be taking on the role of General Manager for The City of Red Deer on June 19, 2023."It is difficult to leave Westerner Park as I believe it is a place of strong connection where I have had the unique opportunity to build community here in Red Deer. But I am also excited about the opportunity to work in local government and to have a different kind of impact in the city where I live and am raising my family," said Olesen.Prior to working with Westerner Park, Olesen was the senior director for administration and workforce for the 2019 Canada Winter Games in Red Deer. His past experiences include time in Retail Operations for Parkland Fuel Corporation, eleven years at Hockey Alberta in positions ranging from Senior Manager, Operations & Events to Assistant Executive Director, and he holds a Masters in Business Administration (MBA) from Royal Roads University.

"I have every confidence Mike will be an invaluable asset to our general management leadership team and to our organization. His drive to build community and the pride for our city aligns with the values of our organization where we put our citizens and businesses at the centre of what we do at The City," said Lodewyk. "He will be meeting people and learning the many business lines at The City for the first few months as General Manager. By mid-July he will begin his work leading specific departments."