Save money by lightening up and cooling down, like City Hall did.
I was driving through a new subdivision and I was struck by the blackness of it all and the number of air conditioning units being installed. The roof on most homes were black shingles and the trim was black in many places and the siding was dark often times too. No wonder the need for all those air conditioners, to counter all the heat that black absorbs. I mentioned that to a home owner and he replied it would keep his house warmer in the winter. I was dumbstruck, wondering how that worked under a foot of snow?
During a heat wave, the most vulnerable are those living and/or working on the top floor of a building with a black roof. Running air conditioners eases some of the pressure but exacerbates the carbon footprint issue and costs a hefty amount. Why not have a non-black roof?
To answer this question I googled a report by Berkeley Labs and found:
"Looking strictly at the economic costs and benefits of three different roof types—black, white and "green" (or vegetated)—Lawrence Berkeley National Laboratory (Berkeley Lab) researchers have found in a new study that white roofs are the most cost-effective over a 50-year time span. While the high installation cost of green roofs sets them back in economic terms, their environmental and amenity benefits may at least partially mitigate their financial burden
"White roofs win based on the purely economic factors we included, and black roofs should be phased out," said study co-author Rosenfeld, a Berkeley Lab Distinguished Scientist Emeritus and former Commissioner of the California Energy Commission
However, unlike white roofs, green roofs do not offset climate change. White roofs are more reflective than green roofs, reflecting roughly three times more sunlight back into the atmosphere and therefore absorbing less sunlight at earth's surface. By absorbing less sunlight than either green or black roofs, white roofs offset a portion of the warming effect from greenhouse gas emissions
"Both white and green roofs do a good job at cooling the building and cooling the air in the city, but white roofs are three times more effective at countering climate change than green roofs," said Rosenfeld.
The 50-year life-cycle cost analysis found that even the most inexpensive kind of green roof (with no public access and consisting of only sedum, or prairie grass) costs $7 per square foot more than black roofs over 50 years, while white roofs save $2 per square foot compared to black roofs. In other words, white roofs cost $9 per square foot less than green roofs over 50 years, or $0.30 per square foot each year
Black roofs pose health risk
For example, black roofs pose a major health risk in cities that see high temperatures in the summer. "In Chicago's July 1995 heat wave a major risk factor in mortality was living on the top floor of a building with a black roof," Rosenfeld said
Rosenfeld has been a supporter of solar-reflective "cool" roofs, including white roofs, as a way to reduce energy costs and address global warming. He was the co-author of a 2009 study in which it was estimated that making roofs and pavements around the world more reflective could offset 44 billion tons of CO2 emissions. A later study using a global land surface model found similar results: cool roofs could offset the emissions of roughly 300 million cars for 20 years."
So white roofs or reflective roofs costs less, are healthier, cool down your neighbourhood, and are good for the environment. So back to google.
Other tests have proven white roof coatings or cool roof coatings compared to un-coated, black rooftops provide building owners and tenants with significant benefits.
Cool Roof Coating benefits include:
Air Conditioning Energy Consumption of the Building is Greatly Reduced
Lengthen Roof Life – cool roof systems provide additional UV protection allowing the roof to remain more flexible and durable for longer
Reduced Roof Maintenance Costs
Environmentally Friendly – lowers surrounding air temperature around the building, reduces urban heat island effect and smog in populated areas
Improves Comfort for Occupants Inside the Building
Complies with Codes and Green Building Programs Nationally
A white surfaced, cool roof coating system with 100% of the sun's radiated heat projected onto the roof top will absorb approximately 8% of the heat while immediately reflecting 92% of the sun's heat back into the atmosphere, away from the roof.
An un-coated, black roof surface with the exact same scenario absorbs 69% of the sun's heat. That is 61% more heat absorbed into the building compared to the cool roof surface. Black roofs are only able to reflect 31% of the sun's heat away from the building, causing the inside of the building to heat up much quicker, requiring a larger amount of energy consumption to cool the building. This added heat absorption also leads to premature aging as the roof surface dries out and becomes brittle much quicker, losing it's ability to expand and contract with the building during temperature changes.
Google also said a white statue could cool a playground by 1 degree, so if we were to build white or reflective structures, gazebos, fences and benches, it would cool our children at play.
If we replaced our black roof with a reflective roof, we would save money, stay cooler and be almost like taking the equivalent of a car off the road. No brainer?
So lighten up everyone, in more ways than one. For everyone's sake.
Red Deer family rocked by cancer diagnosis seeks support from the community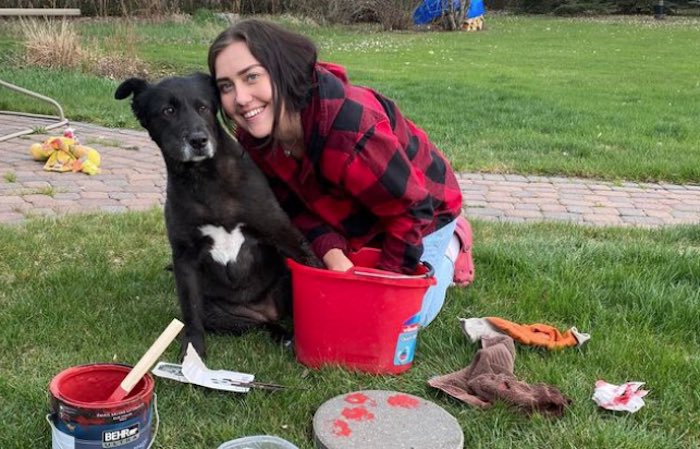 With permission from
Abby Marie Maurier
I am reaching out to you today to let you know that my beautiful daughter Abigail has just been diagnosed with cancer. She has Lymphoma, which is cancer of the lymphatic system and she also has a large mass on her right lung.
What I'm asking for is a variety of support in these ways:
1. Have you or someone you know been diagnosed with cancer, specifically Lymphoma and do you have information you can share about treatement, top clinics etc.
2. Are you someone that has information that you can share towards her holistic healing? She will require postive lifestyle changes such as nutrition, meditative yoga, massage, etc.
3. Can you help support Abigail's journey by contributing towards her fundraiser in order to help her prior to treatments, during and afterwards.
4. Your prayers, intentions, love and support is greatly appreciated
5. Please share this post so we can reach as many supporters as possible
I am a warrior Mama Bear on a mission to heal my daughter and I won't stop at anything. I believe healing is possible, I believe in the power of community and love and I believe that together, all of us will help heal her in some special way.
Hello, my name is Nicole and I am fundraising for my beautiful daughter Abigail. Abigail was recently diagnosed with Lymphoma, which is cancer cells in the lymph system, and she also has a large mass on her right lung.
She is a young beautiful woman, age 24 and she graduated as a Cardio Tech in 2021 and has been enjoying her work at the hospital tending to cardio patients with the utmost love and care. She has just started her journey in life, residing with her long-term boyfriend Gus in their home with their 2 bunnies, Biggie and Peaches. Abigail also has a dog named Kyah, who is with her in the photo.
Anyone who has been blessed to cross paths with Abigail knows how special she is. She radiates light and love where ever she goes and has a heart of gold. Ever since she was a baby, I have called her my earth angel.
With her recent diagnosis and as her mother, I am asking for your help to please contribute what you can towards her journey with cancer. The funds will be used to allow her to take time off work and focus on her health and treatment. We are looking into a variety of cancer clinics in order to offer her the best outcome possible because she is so deserving of a life of longevity and living cancer free.
Another important part of Abigail's healing is providing her with proper nutrients, wholesome foods, meditative yoga, massage therapy and other holistic treatments to strengthen her body which the funding will help support.
Your contribution is received with gratitude and appreciation and I thank you with all of my heart for your donation to help my daughter.
Business leaders decide it's time to reduce the number of homeless in Red Deer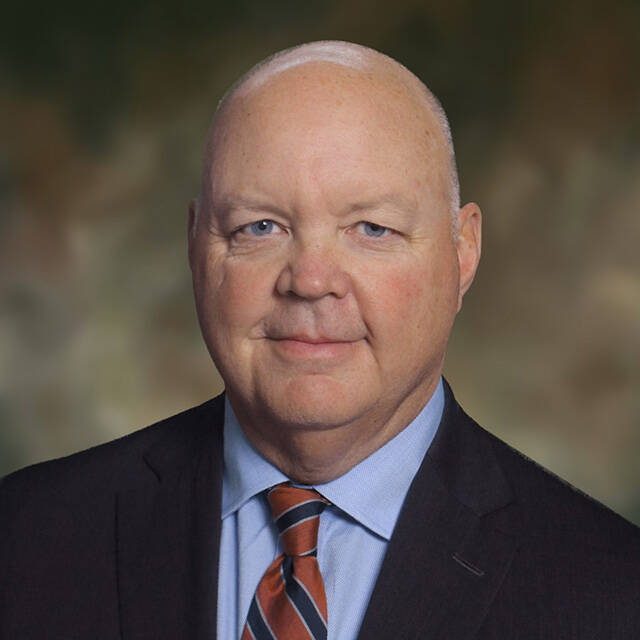 News release from the Red Deer & District Chamber of Commerce
Red Deer & District Chamber of Commerce to form Task Force on Homelessness in Red Deer
The Red Deer & District Chamber of Commerce will be convening a Task Force of community and business leaders to address the issues of homelessness and identify actionable steps which can be taken to tackle this generational challenge in Red Deer.
"With the release of the City of Red Deer's Point in Time (PIT) Report on homelessness last week we are very concerned and disappointed with the effectiveness of the strategies currently in place, and the urgency by which we need to turn this situation around within our city," commented Scott Robinson CEO of the Red Deer & District Chamber of Commerce. "Clearly our current strategies are not enough, and we need to elevate the urgency by which we get things done to reduce the number of citizens who are without a place to live. The growing number of people who are homeless is not sustainable and is impacting on our sense of pride, safety and attractiveness of our city to business and industry."
"We will share more about this Task Force and the next steps in the coming weeks. Time has run out to act with conviction, courage, and clarity. Our community and citizens deserve that from our community leaders, and we are ready to bring the business community and the urgency required to the table."
Over the next 60 days, the Red Deer & District Chamber of Commerce will be reaching out to its business and social agency partners to build the Task Force on homelessness and establish a strategy to address the critical steps that need to be taken to reverse the trends and further our community's vision as a vibrant and healthy city.
Matt Cassidy, Chamber Board President. remarked "Our Chamber is positioned to be the collaborative leader in connecting our business community, social agencies, and elected officials together, to find tangible progress on this complex issue. All businesses rely on the vibrancy of our community as they strive to be sustainable, innovative, or grow, and the results of the PIT Report indicate that we need to do much more. This task force will help hold our leaders accountable for the actionable progress needed and engage one another effectively."
"In speaking with our membership, and those working closely with the vulnerable populations there are best practices and models for delivery that are successful in other parts of the world that we need to start implementing" says Robinson. In addition, we need to look at ways that our private sector can get more involved and bring their expertise and strategic thinking to the table. As a collaborative community we also need to ensure that governments at all levels are delivering on their promises of affordable housing and eliminating barriers to expediting these investments.
Established in 1894 the Red Deer & District Chamber of Commerce is a non-partisan, collaborative business leader representing over 825 member businesses. As one of Red Deer's oldest and most established membership organizations we are striving to build a vibrant community that fosters an environment where businesses can lead, be innovative, sustainable, and grow.