Run or Hike for more than your health at the Run/Hike for Hospice on June 5, 2022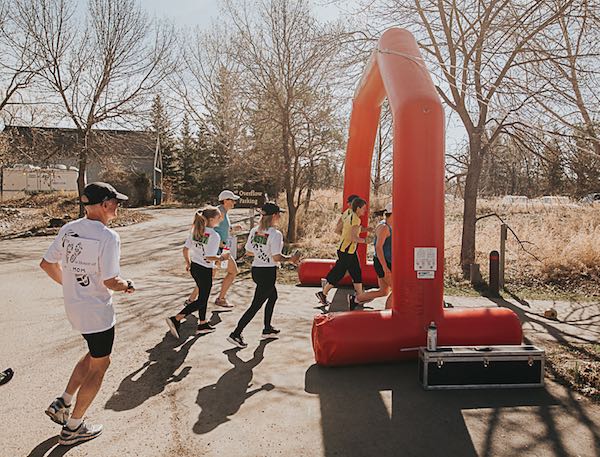 With less than one month to go, registration and planning for the 15th Annual Run/Hike for Hospice, presented by RSM Canada, is in fully swing! Choose to hike, walk, or stroll the 1km or 4km within the beautiful Kerry Wood Nature Centre Sanctuary or run 5km along the city's scenic riverside trails.
"Run/Hike for Hospice is an opportunity to celebrate the journey of life for a loved one or just get outside and spend time with family and friends. The event also raises funds in support of end of life care in Central Alberta," shared Jerri Taylor, Executive Director of the Red Deer Hospice. "It is a key fundraiser for us, our goal for Run/Hike for Hospice this year is to raise $35,000 in donations and pledges and we are happy to report we are half way there!"
Registration for teams and individuals is open at www.reddeerhospice.com and is just $25 per individual. At the event (and included with your registration) you can expect live music, a burger and plenty of other snacks as well as a t-shirt (while supplies last). Virtual options are available for those who just aren't ready to be back in a crowd.
IN-PERSON Participants can join us at the outdoor event which will take place at the Kerry Wood Nature Centre Sunday June 5th, 2022. Choose to Hike 1km or 4km within the beautiful Kerry Wood Nature Centre Sanctuary or Run 5km along the city's scenic riverside trails.
Registration 9:00am
Race Start 10:00am
VIRTUAL Participants are encouraged to complete a Run or Hike in their own time & pace at any destination of their choice while raising funds for Red Deer Hospice.
RACE PACKAGE PICK UP, PLEDGE DROP OFF
Stop by the RSM parking lot (546 Laura Avenue, Red Deer County) just down from the Gasoline Alley Farmer's Market to pick up your Run Hike for Hospice Race Package or drop off any offline pledges you've been collecting!
Friday June 3rd 4:00pm – 7:00pm
Saturday June 4th 10:00am -1:00pm
Register
Register online by purchasing your tickets. Registration fee is $25.
Free for kids ages 12 and under (registration is still required to get a shirt).
For those registering after May 1st, we will have a limited quantity of shirts available on a first come, first served basis.
Fundraise
Help support Red Deer Hospice by collecting pledges & fundraising on our behalf. CanadaHelps.ca makes it easy for you and your team to collect donations virtually. You can even customize your fundraising page and share about your personal connection to Red Deer Hospice. Prizes will be awarded for top fundraisers!
​Don't want to fundraise yourself? Donate to one of our Hikers or Runners that is already registered!
Connect
What else can you do to celebrate the life of a loved one & raise awareness around end of life care in Central Alberta?:
Print off one of our pre-made window hangers to help let your neighbors know you are supporting Red Deer Hospice.
Have someone you are Running or Hiking in honor of? Feel free to send us a picture along with their name to

[email protected]

and we will share it with everyone in our public "In Honor Of Album" (found on our Website & Facebook Event).
Make a connection with us on social media by tagging @RedDeerHospice on FB or @rdhospice on Instagram & using the #hikeforhospicerd2022 or #runforhospicerd2022

​For more information, contact our Event Coordinator at 403-309-4344 ext 109 or by email.
Primary Care Network launches 'Year of the Garden' to encourage more activity and healthier eating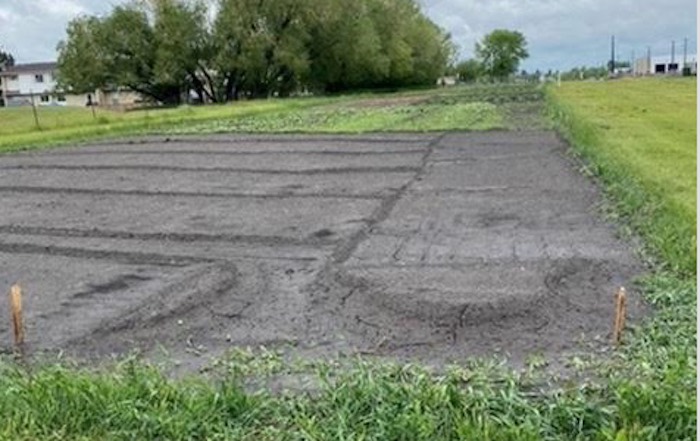 By Mark Weber
Summer is here as is the joy of spending time outdoors – and an exciting Primary Care Network program has been designed with that goal in mind.
"The City offered us one of their garden plots on the north end in Normandeau," explained Lynsey Hermary, a recreation therapist with the PCN, adding that space is being offered to any PCN patients or staff to use.
Essentially, it's all about encouraging folks to get outside more, while of course growing healthy food and spending time in nature.
"It is located directly behind the Save on Foods on 67th St, access is along 68th (Nash St) and we are garden plot number B12." The plot numbers are marked on the stakes.
"We recommend that everyone who uses it, marks off their section, and is then responsible for weeding, pruning and harvesting their area," notes the PCN web site. It's also an incredibly practical activity to take part in, with the ongoing high costs of food – particularly healthy food, added Hermary.
Meanwhile, there is plenty of room at the plot as well, and it's been exciting to see people utilize the space. "This is a brand-new program – we just got it up and running (recently)," she said, adding that the City of Red Deer web site offers tips on the
gardening side of things as well.

A PCN-hosted Westerner pancake breakfast is also slated for July 20th
Looking forward into the summer, staff are also excited to announce they will be hosting a pancake breakfast on July 20 from 7 to 9 a.m. to celebrate Westerner Days. It will be held at the park beside the PCN office which is located at 5120 – 47th St.
"You'll see our PCN staff and some of our physicians out flipping pancakes, and there will be some entertainment," said Bonnie St. Dennis, office and IT administrator at the Red Deer PCN.
"There is no charge to attend, but donations are welcome which will go to support PCN programs involving the City's vulnerable populations."
Staff also wished to remind residents that they have the PCN bike corral each Saturday at the Farmer's Market.
"We really encourage people to ride their bicycles down to the market, and they can then leave them for us to watch," said Lorna Milkovich, the PCN's executive director. "It's a nice option to help people get out and get more active, too."
And another key local event PCN staff are helping to promote is the Dr. Walter Reynolds Memorial run which is set for Sept. 18 th.
More information about the family-friendly event, which will be held at Bower Ponds, can be found at www.drreynoldsrun.ca. As the web site explains, it was in August of 2020 that, "A wonderful person was taken from us while working at the Village Mall Walk-in Clinic.
"The community of Red Deer suffered a tremendous loss when Walter was taken from us. A hole in the hearts of many as he was loved by all who knew him, from his patients to his colleagues, friends and family. The purpose of this run is to remember Dr. Walter Reynolds and what he stood for: respect, love, kindness and community.
"In Walter's name, ALL funds raised through this race will be donated back into the community which he loved. The Red Deer Hospice Society and Red Deer Youth Sports initiatives will be the organizations benefiting from this year's event. Our goal is to see this race become an annual event and spread the love through the community."
Also looking ahead, St. Dennis pointed out that although the PCN's Health Cafes won't be running again until the fall, anyone can check out the PCN web site (under the Patient Resources tab) and view previous Health Cafes which cover a wide range of health topics with experts offering guidance and information. Meanwhile, the local PCN offers a wealth of programs aimed at bolstering virtually all aspects of healthy living.
Primary Care Networks are made up of groups of family physicians working with other health care professionals such as nurses, pharmacists, nurse practitioners, exercise specialists, social workers, and mental health professionals.
Red Deer PCN supports the communities of Red Deer, Blackfalds and Penhold.
For more information, call the local PCN office at 403-343-9100 or check out www.reddeerpcn.com.
Count down to Canada Day celebration at Bower Ponds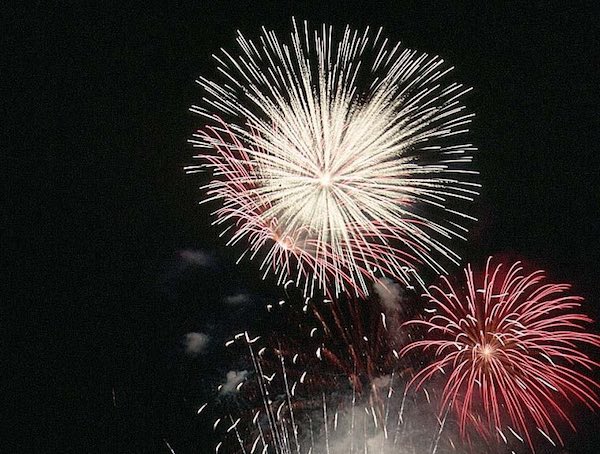 News release from

Red Deer Local Immigration Partnership
Red Deer Local Immigration Partnership and Red Deer Cultural Heritage Society Partners for Canada Day
The Red Deer Local Immigration Partnership (RDLIP) and Red Deer Cultural Heritage Society (RDCHS) is partnering for this year's Canada Day event at Bower Ponds. This day is meant to celebrate ALL peoples of and in Canada and its diversity, and race relations among community members. It is also an opportunity for community members to reconnect after easing the COVID-19 pandemic restrictions.
Canada Day is a multicultural event that inspires people to recognize and appreciate Canada's cultural, ethnic, linguistic, and geographic diversity. It is hosted annually by the Red Deer Cultural Heritage Society, who are working in collaboration with the Red Deer Local Immigration Partnership this year. This event began back in 1969 (formerly known as the Red Deer Folk Festival Society) and is held at the Bower Ponds location. We expect a strong turnout, a diverse line-up of performers and all the usual amusement and festivities reflective of the multiculturalism and beauty of our country.
"Proud to be your neighbour" campaign launched by RDLIP in the beginning of the year. It is an awareness campaign which aims to highlight good neighbourly relations between people of different backgrounds and to change people's racist attitudes and behaviours.
Events of the day include multicultural performances on the main stage all day, 11am – 11pm. You can also enjoy food from 10 different cultural food booths starting from 11am. The Canada Day Opening Ceremony will kick off at 2pm with free cake following, about 2:30pm. Celebrations will close with an epic firework show at 11pm.
During the day, there are different activities held to provide opportunities for conversations and better understanding of race and culture. 2 sessions of the Human Library TM will be held between 12:00 PM- 1:00 PM and 3:00 PM- 4:00 PM in partnership with the Red Deer Public Library, wherein 'human books' are available to be 'read' by community members. The Human LibraryTM provides space for dialogue that can challenge stereotypes and prejudices. The human books will come from different parts of the world and will share their knowledge, culture and experiences. Proud to be Your Neighbour lawn signs and pins will also be distributed at the RDLIP booth.
"It is so exciting to be working with RDLIP on Canada Day and to share their anti racism campaign on 'Proud to be Your Neighbor'. This year celebrates that Canada is appreciative of our multiculturalism and diversity", says RDCHS Manager Delores Coghill.
"We are excited to collaborate with the RDCHS for this year's Canada Day event. We want to continue to share stories about how diversity helps, how it makes our communities stronger. Canada Day will mark the end of the campaign and signals the beginning of the next phase of RDLIP's anti racism work," says RDLIP Interim Program Manager Kristine Bugayong.