UPDATE: Sylvan RCMP arrest armed robbery suspect wanted in Rocky Mountain House
January 15 9:45 PM
Sylvan Lake, Alberta – The Sylvan Lake RCMP with the assistance of the RCMP Emergency Response Team (ERT) safely effected the arrest of 35-year-old Keehoo Rick Cardinal today.
Following a violent home invasion that occurred in Rocky Mountain House on December 26, 2017, an arrest warrant was issued for Keehoo Cardinal.  Earlier today, the Rocky Mountain House RCMP General Investigation Section provided information to the Sylvan Lake RCMP in relation to his whereabouts.  As a matter of enhanced public and police safety, the ERT was deployed to assist in ensuring his safe arrest.
A residential area was safely contained by the RCMP without undue disruption to the public.  Cardinal was arrested without incident.
Cardinal currently remains in police custody pending a judicial interim release hearing.
Original story
January 10, 2018
Sunchild First Nation, Alberta – on January 3, 2018 the Rocky Mountain House RCMP responded to a complaint of an armed robbery at the Sunchild Store.  Investigation led to the identification of a suspect and an arrest warrant has been issued for 28-year-old Evan Ernest Foureyes.
Just prior to 8:00 p.m., three males arrived at the store on two quads, one of the males wearing a balaclava.  The male removed his balaclava, and following a conversation with the store clerk, he made an attempt to deploy what appears to be bear spray.  The canister malfunctioned and consequently no spray was deployed. 
The male grabbed some product off the counter and fled the store without paying.  He departed on one quad, while the other two males who had no involvement in the incident, departed on a second quad.
RCMP responded and located the quad which the suspect had fled on.  It was abandoned, running, and stuck in a ditch.  The RCMP determined that the quad had been reported stolen.  It was recovered by the RCMP, but the males, including Foureyes, were not located.
As a result of this incident, Evan Foureyes is facing five criminal code charges: Robbery with a weapon, assault with a weapon, disguised with intent to commit an offence, possession of a weapon for a dangerous purpose and drive while disqualified.  A warrant has been issued for his arrest.
Foureyes is described as:
–          First Nations
–          Brown hair / brown eyes
–          Approximately 5'10" tall / 170 lbs.
–          Several tattoos on his arms, including sleeves on both arms that extend to his chest and neck
 The Rocky Mountain House RCMP is seeking public assistance in locating Evan Foureyes.  If his whereabouts is known, or you have seen him recently, please contact the Rocky Mountain House RCMP at 403-845-2882, or call your local police detachment.  If you want to remain anonymous, you can contact Crime Stoppers by phone at 1-800-222-8477 (TIPS), by internet at www.tipsubmit.com, or by SMS.  
Read more from Todayville.com. 
Red Deer RCMP looking for shooting suspect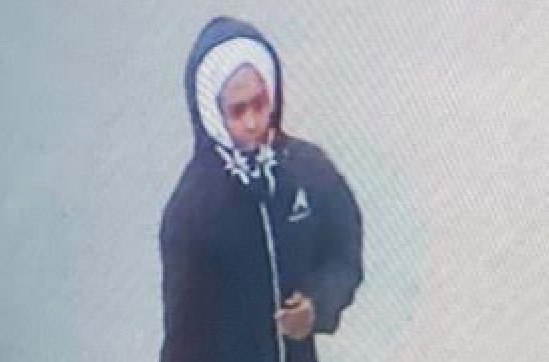 News Release from Red Deer RCMP
Red Deer RCMP warns public and investigates shooting
On Aug. 31, 2021, shortly before 4:30 p.m., Red Deer RCMP received a 911 call reporting a shooting at a local business.
Police responded to calls of a shooting at a business in the Highland Green neighbourhood. Initial investigation has determined a lone male shot towards the restaurant and then fled on foot with a firearm.
Fortunately, no one was injured however, the incident did result in damage to property.
RCMP remain on scene and continue to search for the suspect.
The suspect is described as a younger adult or teenage male, dark complexion, wearing a dark hooded sweater or coat, blue jeans, white sneakers. Surveillance footage shows the suspect carrying a revolver-type firearm.
This is an active investigation and police are asking the public's assistance for any information in relation to this incident or identifying those responsible.
Do not approach the suspect, instead call 911 immediately. Any information regarding this incident or the suspect can be reported to the Red Deer RCMP at 403-343-5575. If you wish to remain anonymous, you can contact Crime Stoppers at 1-800-222-8477 (TIPS), online at www.P3Tips.com or by using the "P3 Tips" app available through the Apple App or Google Play Store.
Breaking Bad sized superlab busted by police!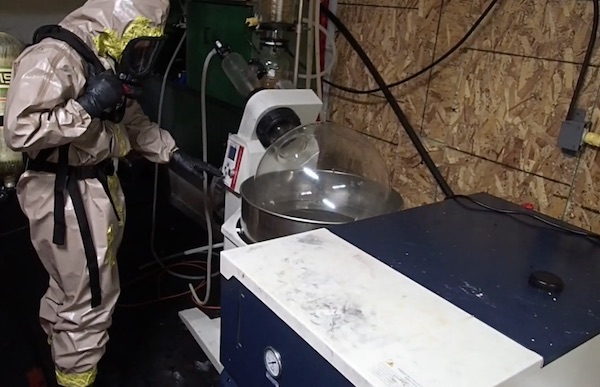 News Release from the Alberta Law Enforcement Response Team
ALERT has prevented possibly hundred of millions of fentanyl doses from hitting the streets after a superlab has been dismantled.
More than 31 kilograms of fentanyl and precursors were seized, along with 7,600 kilograms of chemicals used in fentanyl production.
ALERT executed 13 search warrants on July 7, 2021 as part of Project Essence. The search locations included homes and businesses in the Edmonton and Calgary areas, and a suspected fentanyl superlab located at a rural location near Aldersyde, Alta.
Project Essence covered all aspects of fentanyl production; from importation, to accumulation and stockpiling of equipment and raw chemicals, to production, and eventual distribution.
ALERT will provide full details via a news conference on Wednesday, September 1, 2021.