Risk or Reward: The Alberta Pension Plan according to the UCP and the NDP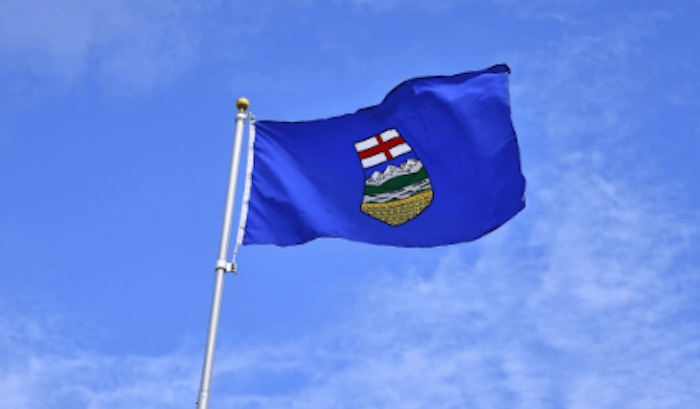 A Positive Pension Plan
There's been a lot of misinformation swirling around Alberta politics in the last few months, and with the election now underway, it's only ramped up even further.
Perhaps no issue, though, has been as misrepresented as the idea of an Alberta Pension Plan.
As of right now, the UCP says they are still studying the issue, and that any actual implementation of an Alberta Pensions Plan would be conditional on the holding of a referendum after all the research has been done and the reports that have been commissioned have been received and publicised.
The NDP, meanwhile, has completely dismissed the idea entirely, before the research has even been finished, and has spread some pretty crazy ideas around about what a provincial pension plan would mean.
We've heard that the provincial government is trying to "steal" Albertans' pensions.
We've heard that the government would gamble all our pensions away.
We've heard that they'd take the money and give it to their friends.
We've also heard a bizarre theory that if you had an Alberta Pension Plan, you wouldn't then be able to go and work or retire in any other province.
And all of that is, of course, simply nonsense.
No one is suggesting doing any of those things.
No one has ever suggested doing any of those things.
And, perhaps clearest of all, none of those things happen in Quebec – who already have their own pension plan, remember!
Instead, the plan is actually quite simple.
Right now, the Canada Pension Plan (CPP) is administered by an arm's-length agency of the federal government.
The idea would be to replace that arm's-length agency of the federal government with an arm's-length agency of the Alberta government.
But, if the idea isn't to bring the money back to Alberta in order for the Alberta government to "steal" your pension, why exactly would we want to do it?
The main reason to switch to an Alberta Pension Plan is actually fairness for Albertans.
The fact is that the Canada Pension Plan, as it is currently structured, is essentially just another massive wealth transfer from Alberta to the rest of Canada.
Remember, the "Canada Pension Plan" isn't actually a personalized pension with your name on it.
The federal government doesn't keep each Canadian's money in an individual account and then pay you back with your own money when you retire.
Rather, it's just another tax that you pay, all the money gets lumped in together, and then when you retire you get a maximum of about $15,000 back each year.
So, Alberta's young, talented, and hard-working population ends up subsidizing the pensions of workers in the rest of the country.
And it isn't a small subsidy either – the total subsidy between 2008 and 2017 adds up to $27.9 billion.
As of 2017, Albertans were contributing 16.5% of all pension contributions, while our retirees only accounted for 10.8% of pension payments.
And remember, that was in the middle of Alberta's biggest economic downturn in a generation.
When we get more updated figures, the subsidy is likely to be even more significant.
Albertans are paying not only for their own pension, but also for a large share of the pensions of everyone in the rest of the country.
Creating an Alberta Pension Plan would instantly remove this subsidy, and Albertans would only pay for their own pensions, instead of for everyone else's.
And with the subsidy gone, the Alberta government could immediately reduce pension contributions while retaining the exact same benefits retirees receive right now.
Or, they could keep the same contribution levels, while increasing the benefit payments retirees receive, or do something in between the two.
All without the Alberta government interfering in the administration of the pension plan itself.
Certainly, the concept of an Alberta Pension Plan needs much more detailed research before it can be implemented.
A significant amount of work will need to be done to ensure proper risk management and governance practices will be implemented.
And this is all work that the UCP has committed to do before making any final decisions.
But given the significant financial benefits, the fact that the NDP is willing to completely rule out the idea before even seeing the details is incredibly short-sighted.
Their opposition seems entirely based on the idea that the Alberta government would somehow "take over" and "steal" people's pensions – without any explanation of why that would be possible with an arm's-length provincial organization in a way that isn't currently possible with an arm's-length federal organization managing the money.
It's also incredibly ironic given that, when the NDP were in power in Alberta, their government did interfere in the administration of the various government employee pensions that are currently managed by AIMCO.
(That's a whole other story for a whole other email, but the short version is that they took away the requirement for AIMCO directors to be experienced investors, they appointed a bunch of NDP allies to the board, and then set about forcing those directors to invest the money in a bunch of environmental projects that the NDP favoured, until the UCP reversed those changes and restored the independence of AIMCO.)
An Alberta Pension Plan is one of the many proposals in the Free Alberta Strategy that can be used to protect the financial future of Albertans.
But, like any policy proposal, it requires robust research to ensure it is implemented properly.
We have a small team of researchers, funded entirely by grassroots donors like yourself, and we need your help to continue developing and promoting detailed solutions.
If you're in a position to do so, please consider making a donation:
CBC News retracts report alleging email interference by Alberta premier's office
Alberta Premier Danielle Smith responds to a question during a news conference after a meeting of western premiers, in Whistler, B.C., on Tuesday, June 27, 2023. CBC News is retracting a report from January alleging someone in Premier Danielle Smith's office emailed prosecutors to question the handling of cases involving a COVID-19 protest at a U.S. bordering crossing. THE CANADIAN PRESS/Darryl Dyck
By Dean Bennett in Edmonton
CBC News is retracting a report alleging someone in Premier Danielle Smith's office emailed Crown prosecutors to question and challenge the handling of cases involving COVID-19 protests in Alberta that blocked traffic at a U.S. border crossing for more than two weeks.
CBC made the announcement Wednesday in an unsigned editor's note atop an amended online version of the original Jan. 19 story.
"Our sources have insisted that Crown prosecutors felt political pressure regarding the Coutts, (Alta.), cases, but they are not able to confirm that the emails they originally described were sent directly from the premier's office to the Crown," said the editor's note.
"As such, we have updated this story and related pieces, removing references to direct contact between the premier's office and prosecutors — which the premier has vehemently denied.
"CBC News regrets reporting direct contact by email."
The story, along with public comments made by Smith around that time, sparked months of controversy, accusations, investigations and threats of lawsuits that culminated in an investigation and subsequent May 18 report by ethics commissioner Marguerite Trussler.
In that report, Trussler found no evidence of such emails but, based on other information, concluded Smith broke ethics rules and sought to undermine the rule of law by trying to persuade her then-justice minister to make a COVID-19-related criminal prosecution "go away."
Smith had challenged the veracity of the CBC email claims from the start, noting officials could find no evidence of such correspondence and that CBC News itself had stated it had not seen the emails in question.
CBC stood by its reporting for months, but in Wednesday's note stated Trussler's finding of no evidence to support the existence of the emails prompted it to review the matter anew and reach a new conclusion.
Smith's office has threatened to sue the CBC for defamation for months over the story, but has yet to formally launch a claim. Smith recently said she wanted to sit down with CBC officials to explore the matter.
Smith stood in the chamber of the legislature last month and formally apologized for her Jan. 6 phone call to then-justice minister Tyler Shandro in which she sought to have him abandon the criminal prosecution of COVID protester Artur Pawlowski.
Shandro refused to intervene and Pawlowski was eventually found guilty of mischief.
Smith has since asked new Justice Minister Mickey Amery to give her guidelines on how she is to interact with him on legal matters.
Smith has said she will also act on Trussler's recommendation to have new members to the legislature receive briefings on how the separation of powers works in Canada's democracy.
Her office declined Wednesday to comment on the CBC retraction, state whether the meeting with CBC officials took place, say if Smith still planned to sue or say whether the updated guidelines from Amery had arrived.
CBC spokesman Chuck Thompson said in a statement that the public broadcaster has not met with Smith.
"The editor's note was published after reviewing all of our journalism and talking again to sources," Thompson said.
"As you can appreciate, it's not our place to speak for the premier on what she may or may not do (regarding a lawsuit)."
The Opposition NDP, meanwhile, asked RCMP in a letter last month to investigate whether Smith's actions violated Criminal Code provisions surrounding breach of trust and obstructing justice.
This report by The Canadian Press was first published July 5, 2023.
Alberta NDP Leader Rachel Notley mum on political future following election loss
Alberta NDP Leader Rachel Notley gives her concession speech in Edmonton on Monday, May 29, 2023. Notley says she has not made a decision on her political future following a second consecutive election loss by her New Democrats. THE CANADIAN PRESS/Jason Franson
By Dean Bennett in Edmonton
Alberta Opposition Leader Rachel Notley says she has not made a decision on her political future following a second consecutive election loss by her New Democrats.
Notley said she will think about her role as the party analyzes what went right and wrong in the campaign, and added there is no timeline for a decision.
"When I've made a decision, when I've reached a conclusion, I will be sure to let Albertans know," Notley told reporters outside the legislature Tuesday.
"As of now, my No. 1 priority is to do the work Albertans have asked of us and nothing less. That is our intention as a caucus, and that is what my plan is as leader."
It was the first time Notley spoke with reporters since the May 29 election.
Notley's NDP won 38 seats in the 87-seat legislature, becoming the largest official Opposition in Alberta history, but failed to win back government from Premier Danielle Smith's United Conservative Party.
Notley said while the result was disappointing, her party made tremendous strides.
"More than 740,000 Albertans gave us their vote," said Notley.
"Of 1.7 million votes, about 2,600 actually decided this election. It was that close."
The 2,600 votes refer to close losses in key ridings that could have put the NDP over the top.
"I've been leader in this party when it had four seats, when it had 54 seats, 24, and now 38," Notley said. "In every single election, our vote has gone up. It went up in nearly every rural riding, whereas UCP (vote) did not."
The NDP swept the UCP in the 20 seats in Edmonton, won 14 of the 26 seats in Calgary, but were dominated outside the major centres by the UCP, which won 49 seats to form government.
"We captured ridings we've never held before. We defeated several high-profile UCP (cabinet) ministers and, frankly, we very nearly overturned the government," Notley said.
She said her caucus is to meet in the coming days to hash out critic roles and responsibilities
The policy goals, Notley said, will be to push Smith's government to reduce long waits for care and lab testing, for smaller class sizes in schools and to address the shortage in affordable housing.
She said they will also continue to oppose the government's promise to explore abandoning the Canada Pension Plan in favour of an Alberta model and its pursuit of a provincial police force to replace the RCMP.
She said they will also be watching new Health Minster Adriana LaGrange does not impose restrictions on existing access to abortions given LaGrange's anti-abortion beliefs.
Smith has already promised there will be no changes to a woman's right to choose.
Notley declined to discuss the election campaign in detail or explore what led to the NDP loss.
She wouldn't respond to a suggestion that a promised corporate tax hike, seized on as a wedge issue by the UCP, was a factor.
She defended attacking Smith's recent record on the campaign trail, particularly Smith's recent comments urging more direct pay in health care and Smith being found to have broken ethics laws by trying to get a COVID-19 protester's criminal court case tossed out.
"We had a premier who was found to have broken the law in the course of interfering with the administration of justice," said Notley.
"We had a premier who had advocated repeatedly in multiple forums for the privatization of our much-cherished public health care.
"These were issues that needed to be fully discussed and canvassed."
This report by The Canadian Press was first published June 13, 2023.