Red Deer Symphony Orchestra + kids = "Choir Kids"
Submitted by Red Deer Public Schools
Choir Kids ready to hit the stage with the Red Deer Symphony
Elementary schools in Red Deer Public and from around Central Alberta have been perfecting their vocals in anticipation of Choir Kids.
The event, which sees student choirs perform with the Red Deer Symphony Orchestra, takes place April 29 and May 6 at New Life Fellowship Church.
"It's really unique. There are no other schools or symphonies that we know of that put something like this on," said Kati Ramsden, Music Teacher at Don Campbell Elementary School. "This is such a unique opportunity for our students to have the Symphony playing their music. They are excited."
Ramsden sent the school's choir music to Red Deer Symphony Music Director, Maestro Claude Lapalme, who initially started the event, and he arranges it for the Symphony to play. The Symphony then accompanies the choirs.
Preparations for the event start right after Christmas and along with Red Deer Public, school districts in the surrounding area are participating as well.
"Most of these students and their families haven't really been exposed to this type of music or these types of events," said Ramsden. "It's been exciting and it's been neat to connect with the music teachers around the District and surrounding area as well."
The partnership is truly a win-win.
"We're pretty lucky in Red Deer to have a Symphony Orchestra. We're a small city and it's good for the RDSO as well as for our schools. They get to reach out to people who normally wouldn't come to a concert. It's a great community outreach event, said Ramsden.
Tickets can be purchased online at rdso.ca.
For more information please contact:
Kati Ramsden, Music Teacher

Don Campbell Elementary

Phone: 403-346-2611
Catholic school board members oust fellow trustee for opposing LGBT agenda, talking to media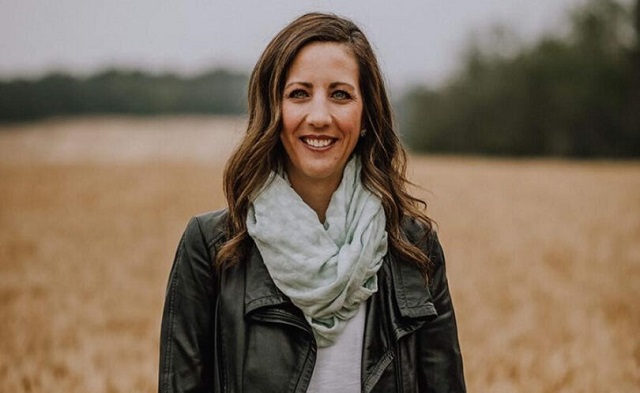 One of Monique LaGrange's fellow trustees said she 'violated the Trustee Code of Conduct by speaking to the media about what the Board did and about gender ideology.'
A Canadian Catholic school trustee opposed to extreme gender ideology and who compared the LGBT agenda targeting kids to that of "brainwashing" Nazi propaganda has been "disqualified" from her position after her fellow board members voted her out because she spoke to alternative media.
On Tuesday, the Red Deer Catholic Regional Schools (RDCRS) board of directors voted 3-1 to disqualify Trustee Monique LaGrange. As a result of being voted out, LaGrange later resigned from her position.
LaGrange's lawyer, Alberta-based attorney James Kitchen of Liberty Coalition Canada, told LifeSiteNews that the RDCRS voted to kick her out "pursuant to section 87 of the Education Act (disqualification)."
Kitchen said that one of LaGrange's fellow trustees "submitted a second complaint that Monique had violated the Trustee Code of Conduct by speaking to the media (specially Laura-Lynn and Talk Truth) about what the Board did and about gender ideology."
On September 26, the RDCS passed a motion to mandate that LaGrange undergo "LGBTQ+" and holocaust "sensitivity" training for her social media post.
One of her fellow trustees had complained that because she spoke to the media against gender ideology, after she was ordered to undergo the training, she should be "disqualified."
LaGrange said that her being disqualified shows that "Alberta has an abuse of power happening, beginning at the lowest level of politics," in comments made to alternative non-legacy media.
She added that she hopes her removal "motivates Albertans to step up and replace these woke boards in our province."
LaGrange said she will continue to "move forward and defend our families, our children and our freedom."
LifeSiteNews contacted LaGrange for additional comment and will later provide more information on her ousting.
In a media statement yesterday, the RDCRS said that LaGrange had violated "sanctions issued on September 26, 2023, and further violations of Board Policy and the Education Act."
"As a result of the disqualification, as per Section 90 of the Education Act, LaGrange resigned from her position this morning. Effective today, Mrs. LaGrange is no longer a member of the Red Deer Catholic Regional Schools Board of Trustees," the RDCRS noted.
The RDCS did not specify which sanctions LaGrange had violated.
LaGrange initially came under fire when she posted to social media in September an image showing kids in Nazi Germany waving swastika flags during a parade, with the bottom of the post showing an image of kids waving LGBT "pride" flags along with the text, "Brainwashing is brainwashing."
After her post went viral, calls for her to step down grew from leftist Alberta politicians and others. This culminated in her removal as director of the Alberta Catholic School Trustees' Association (ACSTA).
LaGrange was elected in 2021 and said about being kicked out of the ACSTA that it was "unfortunate that ACSTA decided to make a rash decision to remove me, refusing to acknowledge that the heart of my message was to protect our children and to nourish their God-given identities."
LaGrange to fight her removal
Kitchen told LifeSiteNews that as far as the next steps for LaGrange, they are looking to have her disqualification reviewed by a court.
They want a "Judicial review application to the Alberta King's Bench," Kitchen said.
"We will be doing that here in December," he said.
When it comes to LaGrange's social media post, which has been removed, she said that the post was about protecting kids, not hurting them, saying her meme was "centered around indoctrination and how children are vulnerable to evil agendas (agendas coming from organizations like Planned Parenthood, the UN or SOGI 123) filtering through culture."
"This meme is not comparing or attacking the LGBTQ community, it is about protecting our children and keeping parents as the primary educators," she added.
There has been growing opposition in Canada to the teaching of radical transgender ideology in schools, which not only impacts children but also those in education who voice their opposition to such teaching.
In recent months, many concerned Canadians have protested LGBT indoctrination in the nation's schools. In September, thousands from coast to coast participated in the Million Person March.
Extreme leftists trying to push their LGBT agenda in the classrooms has led to the conservative-led governments of Saskatchewan and New Brunswick implementing parental consent policies into law.
Saskatchewan, under Premier Scott Moe, recently passed a new policy protecting parental rights that states parents must be told if their child changes "genders" at school.
Moe followed the example of New Brunswick Premier Blaine Higgs, who was condemned earlier this year by LGBT activists for reviewing the province's "gender identity" policy that allowed schools to hide students' "transgender" status from parents.
Under the new policy, teachers need parental consent to use different names or pronouns for students younger than 16.
At its recent AGM, members of the ruling United Conservative Party (UCP) under leader Danielle Smith passed a host of resolutions calling for parental rights to be protected.
Smith told 3,800 UCP members that she unequivocally defends parental rights, saying society depends on "strong and nurturing families" and parents are the "primary caregivers and educators" of their children.
Conservative Party of Canada (CPC) leader and MP Pierre Poilievre recently blasted what he called "radical gender ideology" targeting kids in public schools.
While LGBT activists have gone after the likes of Higgs and Moe for their slight pushback against gender ideology, a recent Leger poll has shown that Canadians in general favor parental rights in education, especially regarding the material being shared with children.
Red Deer Catholic Board members oust fellow Trustee for sharing social media post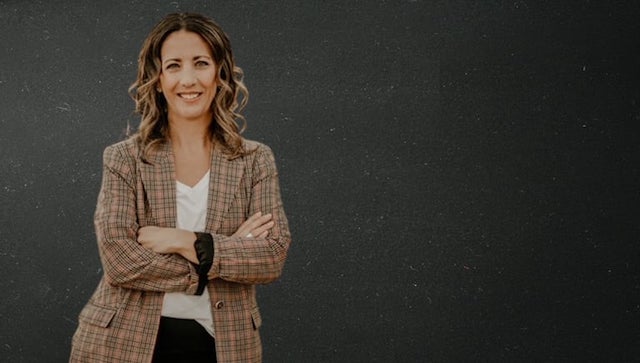 News release from Red Deer Catholic Regional Schools
Trustee LaGrange Disqualified as Red Deer Catholic Regional Schools Trustee for Violating Sanctions
This (Tuesday) morning, the Red Deer Catholic Regional Schools (RDCRS) Board of Trustees made the decision to disqualify Trustee Monique LaGrange from remaining as a trustee of the Board due to LaGrange violating sanctions issued on September 26, 2023 and further violations of Board Policy and the Education Act. This decision was made following careful consideration and deliberation, with a commitment to maintaining RDCRS' foundational statements of supporting inclusive learning communities that foster care and compassion for students, families and staff. As a result of the disqualification, as per Section 90 of the Education Act, LaGrange resigned from her position this morning. Effective today, Mrs. LaGrange is no longer a member of the Red Deer Catholic Regional Schools Board of Trustees.
The motion reads:
BE IT RESOLVED that further to the November 13 and 14, 2023, in camera discussions, and after having carefully considered all the points raised therein, and in accordance with Board Policy and the Education Act, Trustee LaGrange has violated sanctions issued on September 26, 2023, and had further violated Board Policy and the Education Act. As a result, Trustee LaGrange is hereby disqualified under section 87(1)(c) of the Education Act and Board Policy from remaining as a school board trustee. The Board will issue detailed reasons in support of this Board motion on or before November 24, 2023.
Board Chair Murray Hollman, issued the following statement:
"As the Chair of the RDCRS Board of Trustees, I affirm our unwavering dedication to fostering a safe, secure, caring, respectful and inclusive learning environment for our students, staff and community members. Regrettably, as a result of Trustee LaGrange's violation of the sanctions placed on her on September 26, 2023, as well as her additional violations of Board Policy and the Education Act, the Board made the challenging decision to disqualify Trustee LaGrange."
The RDCRS Board of Trustees will continue to work diligently to advance our educational objectives and maintain the trust and support of our community.