Red Deer South MLA Jason Stephan strongly urges Central Albertans to participate in the upcoming Leadership Review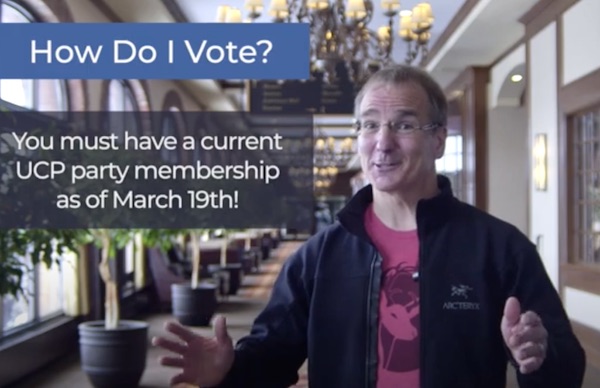 Leadership Review of Jason Kenney in Red Deer
On Saturday, April 9, Alberta conservatives, of which there are many in Central Alberta, will have the opportunity to decide whether it is time to change the leader of the United Conservative Party. The vote will occur at the Cambridge Hotel in Red Deer.
What is the purpose of the leadership review?
Jason Kenney has been leader of the party for over 4 years, and to date, members have not yet had an opportunity to review his performance.
Several months ago, 22 local UCP constituency associations, passed resolutions requiring a review of the leader. Members have been waiting for a leadership review; it aligns with conservative principles of governance and accountability.
The United Conservative Party belongs to all Alberta conservatives, and it is the grassroots members who determine whether it is time to change our leader.
We have seen too much contention. It is not right to label men or women as "mainstream" or "extreme" depending on whether or not they want a change in leader. Our party has seen too much dividing, too much labelling, sometimes change is required to heal, to unite and move forward.
We will have a provincial election in the spring of 2023. Alberta is a conservative province, yet our party is not doing as well as it should in the polls.
We should always seek to put our best foot forward. This review will provide members of the party with the option to change the leader before the upcoming 2023 provincial election.
This is Your Time. You decide, not the leader, not the party.
Have you sometimes felt voiceless over the past two years? I understand that feeling. I have sometimes felt it myself. But this is your time. You can have a voice and it will be important. This is an opportunity for you to decide, not the leader, not the party.
Alberta conservatives will agree with many of policies of a conservative government. That is no surprise, conservative policies are very different from NDP policies. Conservative policies, regardless of the leader, increase economic prosperity and it is exciting to see this occurring.
But a leadership review is not about a comparison to the NDP. That will be the purpose of the election. Leadership reviews are about conservatives putting our best foot forward with the right leader for the right time.
All of us have strengths and weaknesses – some leaders are better suited for some times but not others. Sometimes a change in leader is simply a positive recognition of this truth.
How do I vote?
This is what you must do to vote. There are three steps.
First, if you need to, buy or renew your party membership by March 19. The cost of a membership is $10 for one year. If you have any doubts whether your membership is current, you may want to pay $10 to make sure.
If you need to, but do not buy or renew your party membership by March 19 you do not get to vote!
Party memberships can be purchased online at – www.unitedconservative.ca/take-action/membership
Second, register on-line to vote. If you do this prior to March 19, the cost is $99 if you are over 25. If you less than 26, the cost is $49 – so let's involve our families and many young conservatives, giving them a unique opportunity to have a voice!
After March 19, unless the party extends early bird prices, on-line registration costs increase to $149.
Online registration is at – www.unitedconservative.ca/sgm-2022
Last step, come to our Cambridge Hotel on April 9, between noon and 6 PM and vote!
What happens if Alberta conservatives want to change in their leader?
If Alberta conservatives say it is time to change the leader, there will be a leadership race for a new leader.
To assume that any one person is the only person who would be a good leader for our party is a false assumption, disregarding the many wonderful men and women in our province.
Politics should not be a career. It is a special opportunity to serve and having contributed one's unique experiences and talents for the public good, stepping aside and allowing others to do the same.
Great leaders lead in love and inspire the best in those they serve.
There are many honest and principled men and women with their own unique strengths and experiences to offer for this time, who could be great leaders of our party.
A massive vote that is a true representation of Alberta grassroots conservatives is the right outcome.
Your voice matters! This is an important opportunity, let your friends and family know, invite them to come and join you, to have fun together, to take action together, to have your say, and to be heard! Let's do it! See you there!
Why the Sovereignty Act is good for Alberta – Jason Stephan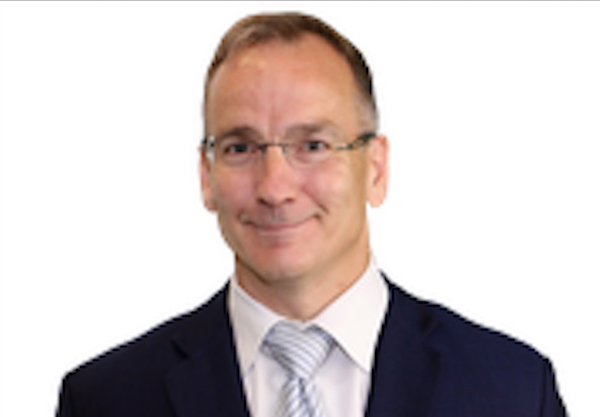 Submitted by Red Deer South MLA Jason Stephan
The Sovereignty Within a United Canada Act is Good for Alberta
There is a lot of fear mongering on the Alberta Sovereignty Within a United Canada Act. My purpose is to share why this Act is good for Alberta.
Eastern politicians do not like the Act. It threatens the status quo they benefit under.
Their status quo has enabled a pattern of abuse and economic warfare on Alberta, disrespecting its jurisdiction over its resources, creating chaos and injecting commercial uncertainty, chasing away billions in private sector investments and thousands of Alberta jobs. They are a threat to our freedom and prosperity.
Some of them are using straw men to misrepresent the Act and then attack the worst version of it manufactured out of their misrepresentations, only existing in their minds. The Act says Alberta possesses a unique culture and shared identity within Canada.
What is Alberta's culture and identity?
Alberta is a land of freedom and prosperity. To many Albertans, this inheritance and heritage is an integral part of our culture and identity.
Why is Alberta Sovereignty Within a United Canada Act necessary?
Is it because there are concerns we are sleepwalking towards disaster? Yes.
Is it because the morally and fiscally bankrupt Trudeau, Canada's first NDP prime minister, government is a hostile, one trillion plus fiscal train wreck, attacking Alberta, threatening to drag us down with it? Yes.
Yet, in spite of this incompetent Ottawa, Alberta still succeeds. But they are a growing danger. We need to protect ourselves.
If Alberta was not a part of Canada, and was invited to join this rigged partnership, under current terms, would we join? No.
Is Alberta compelled to be a "host" in a parasitic relationship? No.
Alberta is not compelled to suffer constant harassment and attack.
But, what about unity? For the sake of unity, are we forced to allow ourselves to suffer attacks from politicians seeking power? No.
Albertans do not need to unite with political corruption. Unity without integrity is fake.
Canada is a dysfunctional partnership. That is the truth. Alberta is a rainmaker partner. A partnership that undermines and attacks its rainmaker partner would never survive in the real world.
There are some partners, such as Quebec, that "game" this partnership and take from Alberta families and businesses for political gain. This partnership is becoming corrupt.
A partnership where "producing" is displaced with "taking" as a ruling principle will never survive.
A foundational principle of the Act is accountability. Accountability can take a partnership that is dysfunctional and corrupt, restore integrity and make it competitive.
There are dark clouds in the horizon. Trudeau is the paymaster of the CBC and others, seek to fill our minds with mush, virtue signaling pablum.
Yet, we must prepare, we cannot be slothful, we cannot be neglectful, we cannot sit in a thoughtless stupor, not understanding, sticking heads in the sand.
The more truth, the better.
Doesn't Ottawa seek to do indirectly, what constitutionally it is not allowed to do directly, such as with Alberta's constitutional authority over its oil and gas resources? Yes.
Didn't Alberta's Court of Appeal describe Trudeau's carbon tax as a sneaky "constitutional trojan horse"? Yes.
Isn't Trudeau now proposing a new carbon tax or cap and trade that singles out and disproportionately punishes Alberta? Yes.
Wouldn't that inflict more economic "chaos", chasing out additional billions in investment and Alberta jobs with it? Yes.
Is this part of a pattern of hostile behavior from Ottawa seeking to attack and take advantage of Alberta, holding it back? Yes.
How have sternly worded letter served us?
Isn't the purpose of this Act, to assert and defend constitutional parameters that Ottawa habitually ignores and attacks? Yes.
Under section 92A of the Constitution Act, Alberta has jurisdiction over its natural resources, not Ottawa. This Act should be invoked and say NO to Ottawa and their "discussion paper" and leave Alberta and their constitutional jurisdiction alone.
The unfortunate truth is that Ottawa has made itself an unpredictable and hostile variable, a threat to the freedom and prosperity of Alberta businesses and families that should not be underestimated. Alberta is compelled to protect itself.
Boundaries support accountability, boundaries are integral to normal adult relationships. This Act seeks to impose boundaries that Ottawa continually disrespects, to discriminate, attack, and force itself into Alberta's constitutional jurisdictions.
Ottawa is the risk that we can no longer afford, not a law that seeks to do something about it!
The Alberta Sovereignty Within a United Canada Act is good for Alberta.
Alberta is a land of freedom and prosperity. We must be vigilant to keep it that way.
Alberta to bring in another five million bottles of children's pain medication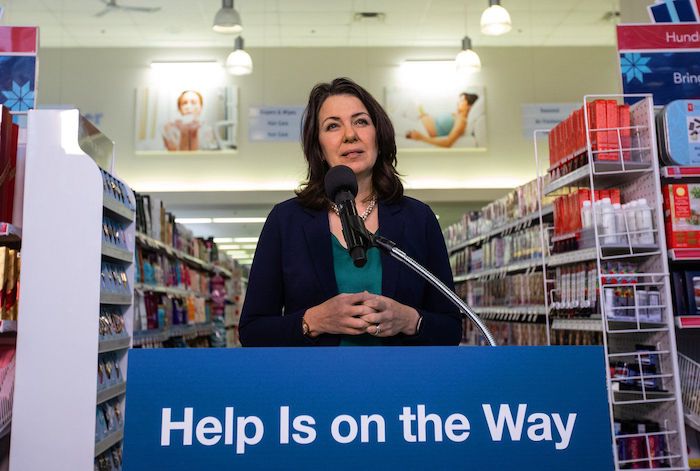 The Alberta government says it has secured another five million bottles of children's medication to manage fever and pain.
Premier Danielle Smith says the government is working with Alberta Health Services and Health Canada to bring in the pediatric acetaminophen and ibuprofen.
Parents across Canada have been scrambling to manage their children's fever and pain as rates of respiratory syncytial virus, or RSV, and influenza skyrocket amid a dire shortage of the medications.
Smith says overwhelmed parents can feel confident the government is moving as quickly as it can to bring in the medication and get it to pharmacies across the province.
The federal government also imported one million units of children's acetaminophen — commonly known as Tylenol — across the country late last month.
Health Canada has distributed the children's Tylenol to retailers and has also sent children's ibuprofen — commonly known as Advil — to hospitals.
This report by The Canadian Press was first published Dec. 6, 2022.