Red Deer South MLA Jason Stephan open letter calling for hope and unity in times of fear and contention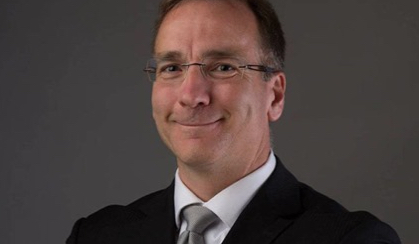 Submitted by Red Deer South MLA Jason Stephan
COVID-19, let's have more hope and less fear
While COVID-19 should be respected, I am concerned there is too much fear, contention and polarization; hope is so much better.
Relying on true principles results in more happiness and better choices, carrying us through challenging times to better days. I know this is true.
One foundational principle of the United Conservative Party is to "[a]ffirm the family as the building block of society and the means by which citizens pass on their values and beliefs and ensure that families are protected from intrusion by government." I love that.
The Canadian Charter of Rights and Freedoms is intended to protect families from intrusions by government.
When I was studying the Charter in law school, I learned that Section 2 of the Charter recognizes "fundamental freedoms" including freedoms of "association" and "peaceful assembly."
The freedom of association allows for the "achievement of individual potential through interpersonal relationships".
What interpersonal relationships allow for more opportunities for "achievement of our potential," individually or collectively, than in our families?
The freedom of assembly protects the "physical gathering of people". What physical gatherings are more important than with our own families?
Belonging to, and gathering in, our families are not mere fundamental freedoms, they are also among the highest, most important, expressions of these freedoms.
Families are the fundamental unit of society. More than ever, families need each other and need to be supported.
Section 1 of the Charter requires "minimal impairment", "rational connection" and "proportionality" between the objective of reducing harms from COVID through public health orders and the harms of imposing limits on the freedoms of families to gather and act in ways to support each other in these challenging times.
I am blessed to be the father of two adult sons and a teenage daughter who I love.
Like many parents, I am concerned about the impact health orders are having on the mental and emotional health of our children.
I feel joy watching my sons become independent of their parents, to seek happiness as they individually see fit.
Yet, like many parents, I see the work and effort of young adults threatened by lockdowns or shutdowns with devasting social and economic consequences.
This ought not to be. Some of the loudest voices calling for more lockdowns or shutdowns, will not lose a penny of pay, while those impacted may lose it all.
No child under 20 has died from COVID-19 in Alberta. A single positive COVID case in a high school should not automatically result in 118 other students sent home to isolate, just because they were in the same classrooms, notwithstanding physical distancing may have been maintained throughout, and notwithstanding a student is in good health and exhibiting no symptoms.
Public health measures require these school children to go home and isolate for up to 14 days, avoiding close contact with household members, including parents, not leave their properties, even for walk, and even if they have no symptoms. For some children, all of this can be very unhealthy. Parents seeking the well-being of their children may be compelled to respond differently.
The WHO defines health as a state of complete physical, mental and social well-being, and not merely the absence of disease or infirmity.
Orders, lockdowns and shutdowns impose long term physical, mental and emotional health costs, especially on our children.
Children should never be made to fear. Truth is an antidote to fear. Truth is a knowledge of things as they are and as they are to come.
Perspective is integral to understanding truth.
Interpreting facts in isolation, or with selective fact emphasis, distorts perspective, allowing fears to take root.
Providing facts in context, with a balanced emphasis, supports healthier perspectives.
Vaccinations are increasing and the observed cyclical incidence of COVID-19 lessens as summer approaches.
Selective fact emphasis should not be used to magnify risk. Media hysteria, and those seeking to leverage a narrative of fear are not serving the truth.
While we should vigilant, fear should not be used as a tool to coerce compliance to restrictions. Great leaders lead in love and inspire hope and the best in those they serve.
Prescriptive approaches used for unhealthy individuals, should not be used for healthy populations. Prescriptive approaches can deny responsible adults the opportunity to make personal judgments appropriate for their own circumstances, their families, and their children.
A principled vision of hope trusts Albertans to govern themselves and their families in respectful ways. We will have more hope, and we will be healthier and happier.
We can love truth and trust that it will prevail.
Partial settlement approved in lawsuit against Calgary Stampede over abuse of boys
Calgary
A judge has approved a partial settlement in a class-action lawsuit against the Calgary Stampede that alleged the organization allowed a performance school staffer to sexually abuse young boys.
Phillip Heerema received a 10-year prison sentence in 2018 after pleading guilty to charges including sexual assault, sexual exploitation, child pornography and luring.
Heerema admitted to using his position with the Young Canadians School of Performing Arts, which performs each year in the Calgary Stampede Grandstand Show, to lure and groom six boys into sexual relationships.
The school is operated by the Calgary Stampede Foundation.
Court of King's Bench Justice Alice Woolley approved the deal in which the Stampede has agreed to pay 100 per cent of the damages.
Hearings on the amount will take place on Dec. 14 and 15.
This report by The Canadian Press was first published Sept. 25, 2023
Hot rental market makes search 'stressful' for many — and it won't get better soon
Marissa Giesinger is pictured in Calgary, Thursday, Sept. 21, 2023. On the hunt for a rental home in Calgary over the last six weeks, Giesinger and her boyfriend trawled through listings morning, noon and night, only to find most come along with dozens of applications and a steep price tag. THE CANADIAN PRESS/Jeff McIntosh
By Tara Deschamps in Toronto
On the hunt for a rental home in Calgary over the last six weeks, Marissa Giesinger and her boyfriend trawled through listings morning, noon and night, only to find most come along with dozens of applications and a steep price tag. As an added difficulty, many landlords are unwelcoming to the couple's brood — dogs Kado and Rosco and a cat named Jester.
"We made the tough decision recently to house our dogs with someone else until we can find a place that's affordable and we can take both of them," said Giesinger, a 23-year-old Mount Royal University student.
"It's definitely been stressful."
The competitive rental market Giesinger has encountered in Calgary is being seen across the country as multiple factors combine: high interest rates deter buyers and add to rental demand, still-high inflation is squeezing renter budgets, there's an undersupply of purpose-built rental units and population growth is fuelling demand.
These conditions have left prospective renters feeling even more frustrated than usual by sky-high rents, the frenzy of interest that surrounds any affordable listing and the litany of demands landlords can make when so many people are interested in their home.
Giacomo Ladas, communications director for Rentals.ca, calls it "almost a perfect storm" — and it isn't likely to ease up any time soon.
"What this does is create such a burden on this rental housing market that even though we're out of the (busy) summer rental season, there's so much demand that (these conditions are) going to continue like this until the fall and into the winter," he said.
Data crunched by his organization and research firm Urbanation.ca shows average asking rents for newly-listed units in Canada increased 1.8 per cent between July and August and 9.6 per cent from a year earlier to reach a record high of $2,117 last month.
Between May and August, asking rents in Canada increased by 5.1 per cent or an average of $103 per month.
When Giesinger rented a two-bedroom basement unit with a roommate a few years ago, the duo paid $1,000 per month, but now she routinely spots "super tiny," one-bedroom places for $1,350 a month.
"If you want a basement suite or an apartment, you're looking at minimum $1,200 and that doesn't include any utilities or anything like that unless it's a super rare listing," Giesinger said.
Rentals.ca data show newly listed one-bedroom properties in Calgary priced at an average $1,728 per month in August, up 21.6 per cent from a year earlier. Two-bedroom homes have climbed 17.4 per cent to $2,150 over the same period.
The picture in Vancouver and Toronto is far bleaker. Rentals.ca found the cities had the highest rents in the country.
Newly-listed one-bedroom properties in Vancouver averaged $2,988 in August, up 13.1 per cent from a year earlier, while two-bedroom units hit $3,879, an almost 10 per cent increase year-over-year.
Newly-listed Toronto one-bedroom homes averaged $2,620 in August, up almost 11 per cent from the year before, while two-bedroom properties had a 7.1 per cent rise over the same time frame to $3,413.
It's numbers like these that have convinced Kanishka Punjabi to abandon her hopes of moving in the near term.
"Two days ago, I gave up on my search because the rental market is that bad," she said.
The public relations worker has been living in Mississauga, Ont., but felt it was time to find a home in downtown or midtown Toronto, closer to where she works.
However, few of the two-bedroom homes she spotted in her two-month search were within her $2,800 budget.
For example, one apartment she liked at the intersection of Yonge and Eglinton streets had 25 offers in just over a week.
"Some people actually just sent in their offer without looking at the apartment too because there are so many people who are in desperate need of rental units," said Punjabi. "There's just not enough."
The Canada Mortgage and Housing Corp. has projected that the country needs to build 3.5 million additional homes beyond what's planned before the market reaches some semblance of affordability.
It also calculated that the annual pace of housing starts — when construction begins on a home — edged down one per cent in August to 252,787 units compared with 255,232 in July.
Despite the nudge down, Rishi Sondhi, an economist with TD Bank Group, said it has been a strong year for starts because the industry is responding to elevated prices by building at a robust pace.
But between population growth and rising interest rates, he said, "supply is struggling to keep up with demand" and that's bound to weigh on renters for quite some time.
"In the short term, it would be unrealistic to expect too much of a reprieve simply because population growth is likely to remain strong through the duration of this year — and that's really one of the big fundamental drivers," he said.
"In addition, it's unlikely to expect affordability in the ownership market to improve too much either because we think the Bank of Canada (key rate) is going to be on hold for the remainder of the year, but there is some risk that they take rates even higher, especially if inflation doesn't co-operate."
For renters like Giesinger that message puts even more pressure on her to settle on a place soon.
"Now I'm scrambling to find the money for a deposit and we're still never really sure like what kind of place we're going to get," she said.
"And when you're battling dozens of other people for a rental it can be super stressful."
This report by The Canadian Press was first published Sept. 24, 2023.