Red Deer Rustlers off to a great start
From the Red Deer Senior Rustlers.. Photos Courtesy Dennis Berg
SENIOR RUSTLERS TAKE INAUGURAL MATCHUP AGAINST SYLVAN LAKE PIRATES
The Red Deer Senior Rustlers and Sylvan Lake Pirates met for the first time Saturday night, with the Rustlers skating away with a 5-2 win.

The Red Deer Senior Rustlers moved to 3-0 in their inaugural North Central Hockey League season with a 5-2 win over the Sylvan Lake Pirates.
With both teams entering the NCHL this season, it was the inaugural meeting of the two squads, in what's sure to develop into a spirited rivalry.
Dustin Moore led the way offensively for the Rustlers with four assists, while defenceman Eric Frere added three assists. Forward Ty Berkholtz scored two for the Rustlers before leaving the game late in the second after taking a high stick in the face, but would return to the game in the third.
Brett Bothwell earned his second win in as many starts, stopping 31 of 33 Sylvan Lake shots. Pirates goalie Adam Gingras made 31 saves in a losing effort for Sylvan Lake.
The Rustlers are at home once again this Saturday, October 27 against the Daysland Thunder, who only just played their first game of the season on Sunday, an 8-3 victory over the Pirates.
Doors open at 7pm at the Penhold Multiplex, with puck drop set for 7:30. Tickets for the game are $10 at the door, children under 12 are free.
For more information on the Red Deer Senior Rustlers, contact [email protected], or follow the team on Instagram, Twitter and Facebook.
Three Red Deer filmmakers receive $20,000 in production funding to produce documentaries.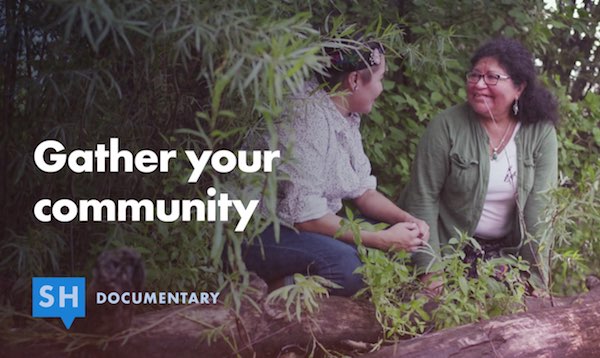 STORYHIVE's 19th edition aims to highlight remarkable people!
Remarkable people making positive contributions to their local communities by sharing how Canadian neighbourhoods adapt, change and strengthen connections in the face of distance and difficulty.
What is STORYHIVE? STORYHIVE from TELUS has proudly provided long-term support and resources for creators across BC and Alberta to grow their careers and empower them to share impactful stories that strengthen connections and inspire audiences around the world. How cool!
It's no secret that Red Deer is home to some amazing talents. Hosting the annual Central Alberta Film Festival (CAFF) giving acknowledgement to a very cool indie film scene right here in the heart of the province.
So who's repping Red Deer in the 19th edition of STORYHIVE? Check it out.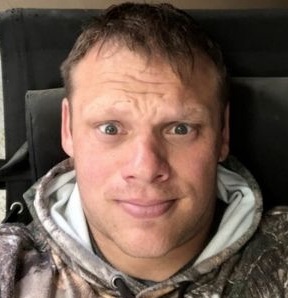 Creator Adam Jasper is taking viewers into the life of Jan Underwood, an industrious, heart-driven Red Deer resident who has helped ease the transition of grief-stricken refugees to a new beginning in Central Alberta through Central ALberta Refugee Effort (C.A.R.E). "A Refugee's Refuge – C.A.R.E" follows Jan as she navigates her own grief after the passing of her husband of 42 years Peter while she continues to support refugees through their own. Jan has been a staple of the Red Deer community and Adam looks forward to shining a light on this remarkable woman.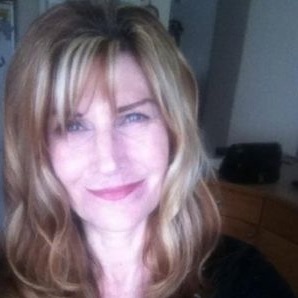 Director and possibly part-time detective Linda Pidhirney is producing "Anonymous Heroes," a documentary turned mystery that follows residents across Central Alberta as they share their experiences falling to unfortunate and desperate circumstances. In the midst of intense struggles, these residents encounter help from an anonymous hero that is a stranger to these residents. Linda dives into the stories of these Red Deer residents as they explain how this stranger brought them new hope.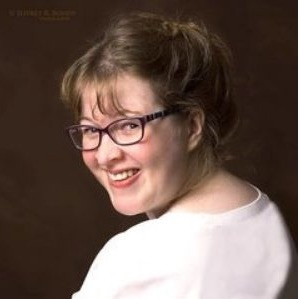 Writer Jessica Swainson is making her film debut with "Jason and Me," a documentary about a friend everyone should have, Jason. Jason is a Red Deer resident who will see a need and connect people to fill that need. When Jessica was first writing her book and looking for a publisher, Jason dropped everything to help her find success. Whether it be a project, vision or even a door opened, Jason brings a smile to everyone's face that he meets. A true definition of a local hero.
These are just three of 40 projects selected out of 171 applications to receive not only $20,000 in funding, but also mentorship, customized career training and distribution from TELUS STORYHIVE Since 2014.
Tour the newly renovated Westerner Park Centrium

From the City of Red Deer and Westerner Park
Preview of renovations almost complete ahead of Team Canada training at Westerner Park Centrium
In 2019, Red Deer City Council approved a $3 million capital request from Westerner Park's Exhibition Association, which operates the Centrium, as part of its 2020 capital budget to help with renovations needed at the facility.
The City of Red Deer approved $3 million toward a revitalization project that would improve the 1991- era arena's dressing rooms, concourse and seating.
At the time of budget approval, Tara Lodewyk, General Manager of Planning and Protective Services said "Westerner Park is a huge economic driver in the region. We want it to keep attracting more events, as Red Deer businesses and citizens' benefit whenever the Centrium brings in various sport, business and cultural attractions."
Renovations, which are nearing completion, include updating dressing rooms, adding additional railing to the outer edge of the concourse, new modernized LED score clock and signage, and one of the biggest projects, replacing the 30-year-old spectator seats to meet modern facility standards. Westerner Park officials had aimed to complete renovations before hockey players started arriving for the World Junior Championship that were set to run Dec. 26, 2020, to Jan. 5, 2021, which has since been deferred to 2021/2022. Construction during the pandemic occurred more efficiently due to no events being held in the facility, while renovations also provided local economic stimulus by employing local trades.
On September 17, the International Ice Hockey Federation (IIHF) announced that all games for the 2021 IIHF World Junior Championship will be played in Edmonton, instead of Red Deer, due to COVID- 19 restrictions, without fans in attendance, but will return to Edmonton and Red Deer in 2021.

However, Red Deer is hosting Canada's best under 20 hockey players ahead of the 2021 IIHF World Junior Hockey Championships. Forty-seven players will attend a training camp at the Centrium at Westerner Park from November 16 until December 13. The selection camp will include practices and three intrasquad games, as well as six games against a team of sports all-stars, before the team enters the bubble in Edmonton. The Red Deer camp will take place in a cohort bubble and will be closed to the public and the media.
"Not being able to host World Juniors this year was a significant disappointment for many Red Deerians who were anticipating welcoming the international hockey community back to our city," said Mayor Tara Veer. "I know Red Deer will be ready to welcome the world to our community in 2021/2022, and will actively continue our preparations for this incredible opportunity for our city. This year, we are glad to be able to participate in preparation for the World Juniors by hosting a selection camp bubble at the Centrium."
"The renovations and upgrades will enhance guest experience at Westerner Park and ensure the comfort and safety for everyone that attends events in the Centrium," said Mike Olesen, Westerner Park CEO. "The upgrades will also create more interest from national and international events to consider Red Deer and Westerner Park for upcoming events."
"We're incredibly excited for hockey fans to experience the bold changes taking place inside our home, the Centrium," said Merrick Sutter, Sr. Vice President, Red Deer Rebels. "The much needed upgrades provide a fresh, clean look for all guests and events, and further cements the facility as a premiere destination for major events and junior hockey."