Red Deer Recovery Community will offer hope for residents from Central Alberta and around the world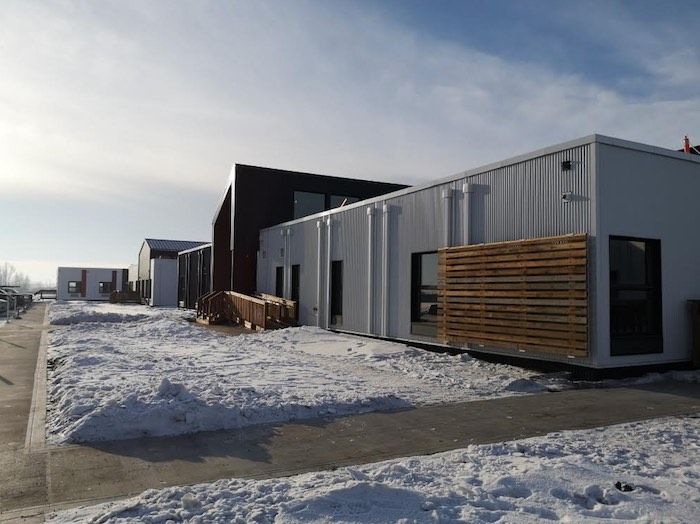 Central Albertans won't be the only ones paying close attention to the official opening of the Red Deer Recovery Community next month. According to Marshall Smith, Chief of Staff to Premier Danielle Smith, jurisdictions from across North America will be looking to the Red Deer Recovery Community for potential answers to their own issues. Red Deer Recovery Community will be the first of 11 the province is opening over the coming months.
Cities across North America and beyond have been battling an addictions crisis, and losing. As the number of homeless people and the number of fatal overdoses continues to rise, cities are looking for new solutions. After years of slipping further behind, Alberta has decided on a new approach to recovery and Marshall Smith has been leading the charge.
Smith is a recovering addict himself. A political organizer from BC, he once worked for former Premier Gordon Campbell. His own crisis started with alcohol, then moved to cocaine dependency before he eventually succumbed to methamphetamine use. The successful political operative found himself without work and living on the street for over four years. Eventually he benefited from a 35 day stay in a publicly funded recovery centre in BC.
Former Alberta Premier Jason Kenney brought Smith to Alberta to head up the UCP's addictions and recovery file. His personal experiences and incredible comeback story are at the heart of Alberta's new approach.
While the success of recovery programs vary, Marshall Smith and Dr. Christina Basedow of the Edgewood Health Network (operators of Red Deer Recovery Community) say with the right treatment and the right amount of time, they expect a very high rate of successful recoveries. Smith says the province won't give up on patients, even if some have to go through more than once.
The Recovery Community is central to this new approach, but patients who will be able to stay for up to a year, will need somewhere to go when they leave. This week the province also announced the Bridge Healing Transitional Accommodation Program in Edmonton. This "second stage" housing will ensure former addicts have a place to stay upon leaving addiction treatment centres. This will be their home in the critical days following treatment when they need to reestablish their lives by finding work or educational opportunities.
Red Deer Mayor Ken Johnston feels the 75 bed Recovery Community will be transformation for Central Alberta. Mayor Johnston says all Central Albertans will play an important role in helping former addicts when they leave the Recovery Community.
Construction of the Red Deer Recovery Community is all but complete.
Thursday, municipal and provincial politicians toured the facility and were introduced to the operators of the new facility. Dr Christina Basedow, Western VP of Edgewood Health Network teamed up with Nicholas Milliken, Alberta's Mental Health and Addiction Minister, to take questions about operations.
Premier Danielle Smith made the trip to Central Alberta to offer support for the project and see the facility first hand.
Red Deer Mayor Ken Johnston and Premier Danielle Smith listen to Chief of Staff Marshall Smith
Marshall Smith explains aspects of the Recovery Community to Premier Danielle Smith, Red Deer Mayor Ken Johnston and Red Deer MLA's Adriana LaGrange and Jason Stephan
In the days leading up to an official opening expected in February, Edgewood Health Network is finalizing the admission process which will see the first batch of up to 75 people suffering addictions moving into single and double occupied rooms.
The new 75-bed facility, will begin accepting residents battling addictions in February. Those residents will stay for up to a full year accessing medications, programming and developing life skills.
In the meantime the province expects a recovery industry will be developing in Red Deer including second stage housing opportunities and counselling.
Writer opposing Free Alberta Strategy in national article confuses chartered banks with financial institutions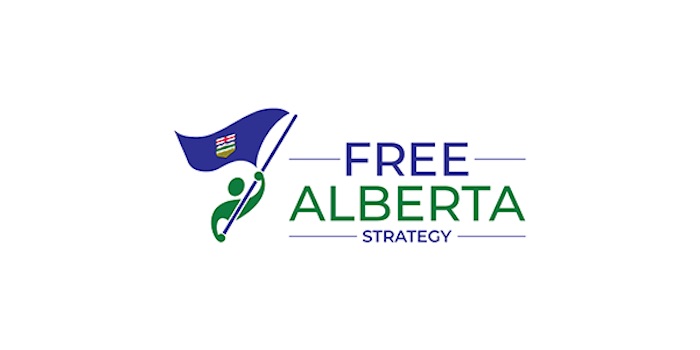 From the Free Alberta Strategy Team
In a new article published in the federal-government-funded "The Conversation" publication, Robert L. Ascah, a researcher at the also-federal-government-funded Parkland Institute, attempts to lay the hatchet to the Free Alberta Strategy.
In his piece, entitled "What the Free Alberta Strategy gets wrong about Canada's banking system," Mr. Ascah argues that the Alberta Independent Banking Act that is proposed in the Free Alberta Strategy report is unconstitutional because banking is an entirely federal area of jurisdiction.
Here is the key quote from Mr. Ascah:
"The Free Alberta Strategy, however, purports to allow Alberta to incorporate and regulate banks, which is clearly unconstitutional. There's no mention that this proposal is beyond the powers of the provincial legislature."
But, as so often seems to happen, this latest Free Alberta Strategy critic clearly doesn't appear to have read – or taken the time to understand – what the Free Alberta Strategy is actually proposing.
While it's true that "chartered banks" are federally regulated, that doesn't mean that any type or form of "banking", as the term is colloquially used, must be federally regulated.
Credit unions, for example, offer "banking" services, while not being "chartered banks" that are federally regulated.
This definition, while technical, is the crux of the issue.
And while we admit that this is very technical, when you're talking about writing laws, technicalities matter a lot.
To be clear, here is the exact proposal from the Free Alberta Strategy report itself:
1. Expanding the number of provincially regulated financial institutions and credit unions;
2. Promoting private ownership of these new financial institutions; and
3. Mandating that all provincially regulated financial institutions and credit unions (including ATB) remain compliant with the Alberta Sovereignty Act as it relates to the non-enforcement of federal laws and court decisions deemed to infringe unduly on Alberta's provincial jurisdiction.
You will note, very clearly, that this proposal in our Free Alberta Strategy report talks about "provincially regulated financial institutions" not "chartered banks".
This is because the authors of the strategy understand (unlike Mr. Ascah, apparently) that while "chartered banks" must be regulated by the federal government, "financial institutions" can be regulated by the provincial government.
This is exactly why our Free Alberta Strategy report suggests modelling any new "banks" in Alberta on ATB Financial (previously known as Alberta Treasury Branches), which is a long-standing Alberta financial institution.
(Note: Although ATB is a crown corporation, our proposal envisages privately owned and operated financial institutions, not more government-owned and operated financial institutions. Just in case anyone was worried we were suddenly advocating for bigger government!)
Just as Alberta's credit unions are not "chartered banks" and so are not federally regulated, ATB Financial is not a "chartered bank", and so it is not regulated by the federal government.
ATB Financial is a "financial institution" that is provincially regulated by the Alberta government under the ATB Financial Act.
This is precisely what the Free Alberta Strategy report proposes – an increase in the number of provincially regulated financial institutions in Alberta.
We can clearly see then that, despite the claim by Mr. Ascah that provincial regulation of banking is unconstitutional, the mere existence of ATB is proof that our proposal is, in fact, constitutional.
The remainder of Mr. Ascah's article goes on to argue that if Alberta unconstitutionally incorporated its own new "chartered banks", the federal government would cut those banks off from being able to transfer funds to other banks in Canada, making them impractical for the public to use.
Maybe it's true that the federal government would cut off any unauthorized provincial "chartered banks" from payment mechanisms.
But, given no one is proposing Alberta incorporate its own new "chartered banks", this entire second half of the article is an irrelevant straw man argument.
Again, the Free Alberta Strategy proposes to incorporate new provincially regulated financial institutions, like ATB.
And, in case you haven't noticed, ATB has not been cut off from being able to transfer funds to other banks by the federal government, because – shock – the existence of ATB is perfectly constitutional.
The real question then, is whether or not the first half of Mr. Ascah's article, where he claims we are proposing to do something unconstitutional, is simply a misunderstanding, or a deliberately misleading diatribe.
Either way, such a fundamental error really makes you wonder why the Parkland Institute would allow the article to be published at all!
Are Parkland Institute staff no longer expected to read the thing they are publicly criticizing anymore?
Are The Conversation editors no longer expected to check whether their authors have their facts straight?
Perhaps the oddest part of this whole situation is that the Parkland Institute, where Mr. Ascah works, has previously written about the benefits of having an Alberta-based, Alberta-regulated financial institution!
They did so in a report that goes into detail explaining the difference between federally regulated chartered banks and provincially regulated financial institutions!
Even stranger still – which Parkland Institute researcher do you think it was who wrote this report?
Yes, you guessed it, it was Robert L. Ascah!
It gets worse…
Once upon a time, Mr. Ascah worked at Alberta Treasury, the government department that is responsible for regulating ATB.
Then, after he worked at Alberta Treasury, Mr. Ascah went to work at ATB itself, where he was responsible for government relations, strategic planning, and economic research.
That's right folks…
Our Free Alberta Strategy critic, who attacked us by claiming that provincially regulated financial institutions are unconstitutional, actually worked as a senior executive at both the organization he claims is unconstitutional, and the organization that is supposed to regulate the thing that he claims is unconstitutional.
We must either believe, then:
That Mr. Ascah, who has written about the benefits of provincially-regulated financial institutions, has worked for a provincially-regulated financial institution, and has worked for the organization that regulates provincially-regulated financial institutions, is somehow entirely unaware that provincially-regulated financial institutions are legal.
Or, we must believe:
That Mr. Ascah perfectly understands that provincially-regulated financial institutions are legal and that that is how ATB is established, but that it's somehow, all of a sudden, now beneficial for him to pretend that he doesn't, and that anyone suggesting other financial institutions be regulated in that way is suggesting something "unconstitutional".
How could it possibly be beneficial for Mr. Ascah to pretend that this idea is unconstitutional all of a sudden, I hear you ask?
Well, the answer to that question is actually the least confusing part of his article.
Contained right at the bottom of the article, under "Disclosure statement" (and conveniently excluded from most re-publications of the piece by the media) are 9 little words:
"Robert (Bob) L. Ascah is affiliated with Alberta NDP."
Of course, affiliated with is a little bit of an understatement in this case.
Mr. Ascah has donated thousands of dollars to the Alberta NDP for many years, while several of his Parkland Institute colleagues are actually running as Alberta NDP candidates in the 2023 Alberta election!
Now, as a non-partisan organization, we generally try to avoid pointing out the political affiliations of individual people.
As an organization, we base our support for ideas on whether the ideas are good or not, rather than on who is proposing them.
But, in this case, we're not criticizing the person proposing the ideas, but the lack of independence and the conflict of interest inherent in a situation where federal-government-funded researchers are published by federal-government-funded websites and re-printed by federal-government-funded newspapers.
Unfortunately, in a world where government-funded academics get government funding to write government propaganda published in government-funded media, there's really no incentive to cover the truth anymore.
As to why the federal government would want to fund researchers to write propaganda for them, and fund media outlets to publish it for them, we'll leave that one to you to answer!
In the end, this is exactly why we need more independent research and independent distribution of ideas in our society.
The Free Alberta Strategy jealously guards our independence.
That's why we never accept any money or resources from any government, regardless of political stripe.
But that's also why we need your help.
We need your help so that we can continue to do research and analysis on ways in which Alberta can fight back, such as the Sovereignty Act.
We need your help to further our work to protect Alberta's interests from a hostile and divisive federal government in Ottawa.
We need your help to grow our supporter, activist, and volunteer network across our great province.
We need your help to share our work with like-minded friends and family in order to get the word out to as many members of the public as possible.
If you're ready to help, click here:
Former Alberta premier Jason Kenney accepts role in Calgary advising law firm
By Dean Bennett in Edmonton
Jason Kenney, more than three months after stepping down as Alberta's premier, has landed a new role as a Calgary-based adviser in law firm Bennett Jones.
Kenney, who is also a former federal cabinet minister, will work in the public policy group.
Kenney says on Twitter he looks forward to the new job and that his work won't include lobbying the provincial government or its agencies.
He says Alberta's ethics commissioner has signed off on his new role and Kenney says he won't be accepting any other jobs without first checking with the commissioner.
Kenney announced last May he was stepping down as premier following a lukewarm 51 per cent vote of support in a United Conservative Party leadership review.
Kenney was instrumental in creating the UCP in a merger with his Progressive Conservatives and the Wildrose Party, but he fell out of favour with many in the combined party over COVID-19 restrictions and what was seen as a top-down management style.
It was a not an amicable departure.
Kenney publicly clashed with his eventual successor, Premier Danielle Smith, over her plan to introduce sovereignty legislation to challenge what she considers federal intrusions into provincial areas of constitutional authority.
Kenney challenged the legality and economic effect of such a bill, and resigned as a legislature member on the day Smith's sovereignty act was introduced last November.
Bennett Jones, with offices across Canada and in New York, said Kenney will provide advice on attracting investment in Canada's energy sector and with Indigenous communities.
"I'm thrilled to be joining this iconic firm, which has both deep Alberta roots and a major national presence," said Kenney in a statement Wednesday.
"Bennett Jones' Public Policy group has the greatest policy depth of any Canadian law firm, and I look forward to working with several former colleagues from both senior elected and public service roles."
This report by The Canadian Press was first published Feb. 1, 2023