Red Deer RCMP arrest man after injury collision
 Red Deer, Alberta – A 37 year old Red Deer man was arrested for impaired driving after sustaining serious injuries in a two-vehicle collision on 32 Street yesterday afternoon.
At 4:30 pm on December 13, RCMP responded to a report of a collision involving injuries at 32 Street and 47 Avenue between a Pontiac Grand Am and a Ford F350. The male driver of the Grand Am provided RCMP with a breath sample into an approved screening device that resulted in a "fail."
The driver of the Ford truck was not injured in the collision, but the suspect was taken to hospital to be treated for serious but non-life-threatening injuries. At that time, a blood sample was taken to confirm his blood alcohol levels. Pending the results of the blood sample, the suspect could face charges of impaired operation of a motor vehicle and driving while over .08 
"This collision is a prime example of the danger to the community when a person who has been drinking gets behind the wheel," says Sgt. Kevin Halwa of the Red Deer RCMP Traffic Unit. "Alcohol impairs a driver's ability to judge distances and speed, and while they believe they are capable of performing routine driving tasks, they aren't – and collisions and injuries are an all too common result."
Red Deer RCMP looking for shooting suspect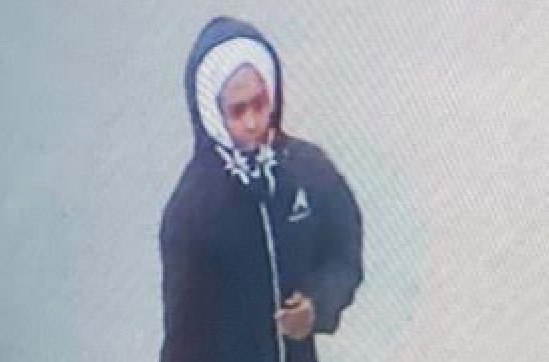 News Release from Red Deer RCMP
Red Deer RCMP warns public and investigates shooting
On Aug. 31, 2021, shortly before 4:30 p.m., Red Deer RCMP received a 911 call reporting a shooting at a local business.
Police responded to calls of a shooting at a business in the Highland Green neighbourhood. Initial investigation has determined a lone male shot towards the restaurant and then fled on foot with a firearm.
Fortunately, no one was injured however, the incident did result in damage to property.
RCMP remain on scene and continue to search for the suspect.
The suspect is described as a younger adult or teenage male, dark complexion, wearing a dark hooded sweater or coat, blue jeans, white sneakers. Surveillance footage shows the suspect carrying a revolver-type firearm.
This is an active investigation and police are asking the public's assistance for any information in relation to this incident or identifying those responsible.
Do not approach the suspect, instead call 911 immediately. Any information regarding this incident or the suspect can be reported to the Red Deer RCMP at 403-343-5575. If you wish to remain anonymous, you can contact Crime Stoppers at 1-800-222-8477 (TIPS), online at www.P3Tips.com or by using the "P3 Tips" app available through the Apple App or Google Play Store.
Breaking Bad sized superlab busted by police!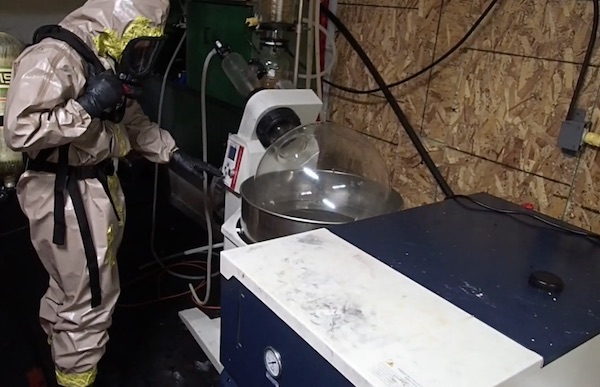 News Release from the Alberta Law Enforcement Response Team
ALERT has prevented possibly hundred of millions of fentanyl doses from hitting the streets after a superlab has been dismantled.
More than 31 kilograms of fentanyl and precursors were seized, along with 7,600 kilograms of chemicals used in fentanyl production.
ALERT executed 13 search warrants on July 7, 2021 as part of Project Essence. The search locations included homes and businesses in the Edmonton and Calgary areas, and a suspected fentanyl superlab located at a rural location near Aldersyde, Alta.
Project Essence covered all aspects of fentanyl production; from importation, to accumulation and stockpiling of equipment and raw chemicals, to production, and eventual distribution.
ALERT will provide full details via a news conference on Wednesday, September 1, 2021.