Red Deer RCMP and Central Alberta Child Advocacy Centre warn about the online risks of sexual exploitation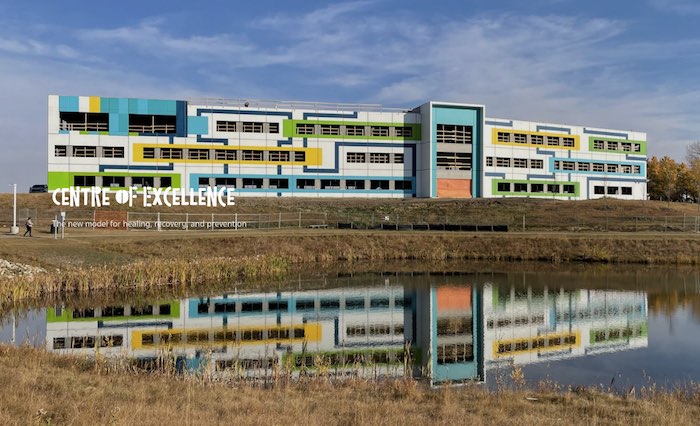 Red Deer RCMP and the Central Alberta Child Advocacy Centre (CACAC) are encouraging parents and guardians to learn more about the risks children face online.
Online activity can open children and youth up to sexual exploitation, and it is important that guardians understand the risks so they can help children avoid this growing issue. Red Deer RCMP have seen a concerning increase in sexual exploitation and illegal image sharing in recent months.
Commonly, online predators will pose as a peer of the potential victim by adding many members of their friend group, sports team, etc., to appear legitimate within that social circle. Once they've infiltrated a group online, they may spend weeks or months communicating and forming a relationship with the victim. This is often the point at which sexual images and videos are sent. After receiving these images, the predator demands money to stop them from releasing the images to the victim's friends and family.
"We want to encourage youth to never send sexual images. Once they are out there, you have no control over where those photos end up," says Cpl. Mike Evans, with the Red Deer RCMP's Youth and Community Action Team. "Unfortunately, we often deal with very upset parents and children where images have been sent and then circulated beyond the intended recipient."
Sexting can have long-term negative consequences, including bullying, isolation, embarrassment, and the development of inappropriate relationships. Additionally, it is illegal for anyone to produce, distribute or possess sexual images of children. This means that youth under 18 could face criminal charges if they create or distribute sexual images of themselves, or forward images they have received to others.
There are many things children can do to protect themselves from being targeted, including:
Never add someone you don't know to your social media,
Use privacy settings to require people to request before following your profile,
Never share personal, identifiable information,
Never send or post explicit imagery or videos
"If you're a child or youth that has received nude or explicit imagery, it's okay to come forward to a trusted adult. Don't panic, don't respond, and don't share the imagery or video to other peers," says Dylan Rambow with the Central Alberta Child Advocacy Centre.
If you suspect that a child is being sexually exploited online, or you have been victimized, please report it to the Red Deer RCMP at 403-406-2200, and report it to www.cybertip.ca. To learn more about supporting your child or to access support resources, visit the Central Alberta Child Advocacy Centre website at www.centralalbertacac.ca.
Gateway Christian students experience life changing trip to Dominican
Students from Gateway Christian School recently returned from a life changing trip to the Dominican Republic as part of their Intercultural Studies program.
Gateway's 2023 Co-Impact Team, which included 13 students, two staff and an additional chaperone, spent 10 days on the ground over Spring Break connecting with other students and families to help to build a basketball court and physical education area at the Pena de Horeb school via Edudeo Ministries. Pena de Horeb is primarily a Haitian school, serving the students and families amidst a very poor Haitian neighbourhood. In the months leading up to the trip, Gateway students raised funds to help assist with the build. Gateway also spent a significant amount of time building relationships with and learning from students and staff at their partner school, El Colegio Cristiano Reformado Los Guandules.
"Service is an important part of the culture at Gateway, and this experience was the culmination of that. The Co-Impact Team fundraised not only for their trip, but also for funds to go towards the school we worked on in the Dominican Republic," said Geannette Lehman, Principal at Gateway Christian School. "The trip was part of their Intercultural Students class, which they receive credit for. We met weekly at 7:15 a.m. to complete aspects of the Intercultural Studies course, bond as a team, and prepare craft lessons and activities to teach students at the school in the Dominican. It was not only a great experience in the Dominican, but in preparing for the trip as a team as well."Alexa Huska, Gabe Gillies, and Kate Stober were three students who were part of the Co-Impact Team.
"It was really neat to connect with my fellow Grade 12 students," said Alexa. "We've gone to school together since we were kids, so to have an experience like this together was really special. We were able to connect on a deeper level."
Gabe added it was humbling to see how grateful those in the Dominican Republic were, even for the smallest things. "They have little compared to us, and they are just so happy," he said. "They are grateful for the things they have and they don't stress about the small stuff."
Kate agreed. "They have so much joy, and nothing mattered other than just being with one another," she said.
Ultimately, it was a great experience for all involved.
"The kids were greatly impacted by seeing the world through another lens. Our lens is so different from those around the world," said Geannette, adding she is proud of her students. "They gave up their Spring Break, immersed themselves in another culture, and represented Gateway and Red Deer Public so well."
To read Gateway's Co-Impact Team's blog of their experiences, click here.
Run/Hike for Red Deer Hospice Takes Place This Sunday at Bower Ponds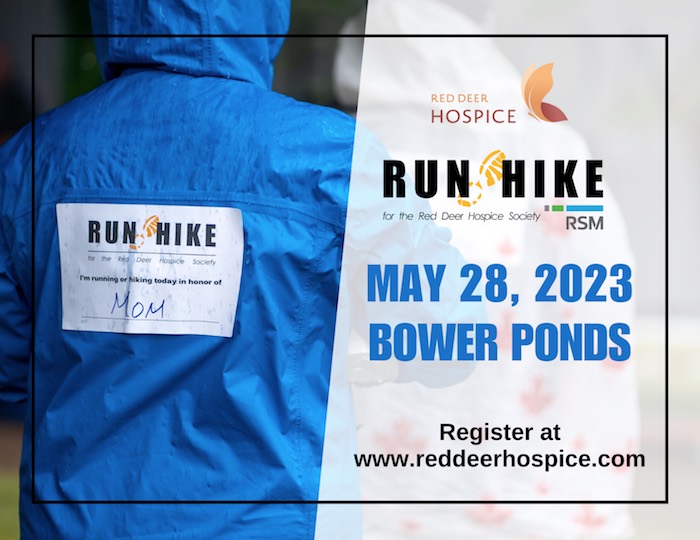 News release from Red Deer Hospice
Red Deer Hospice's 16th Annual Run/Hike event, presented by RSM Red Deer, will take place at Bower Ponds this Sunday.
Registration will open at 9:00am and those wishing to run, walk or stroll the 1km, 3kms or 5 kms will start at 10:00am. A light breakfast and hot, post-race lunch, provided by Mr. Mikes, will be available to participants and live entertainment will be provided by the band Fun House in the amphitheater.
"This will be a day to remember and reflect, while taking in the natural beauty of the trails in and around Bower Ponds," said Jerri Taylor, Executive Director of Red Deer Hospice. "As our main fundraiser for the year, our goal is to raise $38,000." Proceeds and donations will go towards Red Deer Hospice's mission of supporting a peaceful and compassionate end-of-life journey.
Online registration on the Red Deer Hospice website will close at 3:00pm on Friday, May 26, 2023. Those interested in participating in this year's Run/Hike event who have not registered can do so in person on Sunday morning at Bower Ponds.
For more information, visit www.reddeerhospice.com.